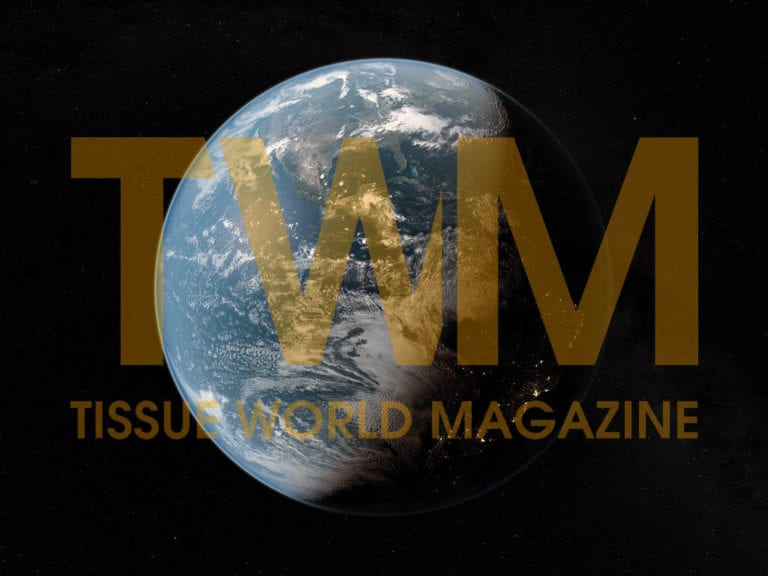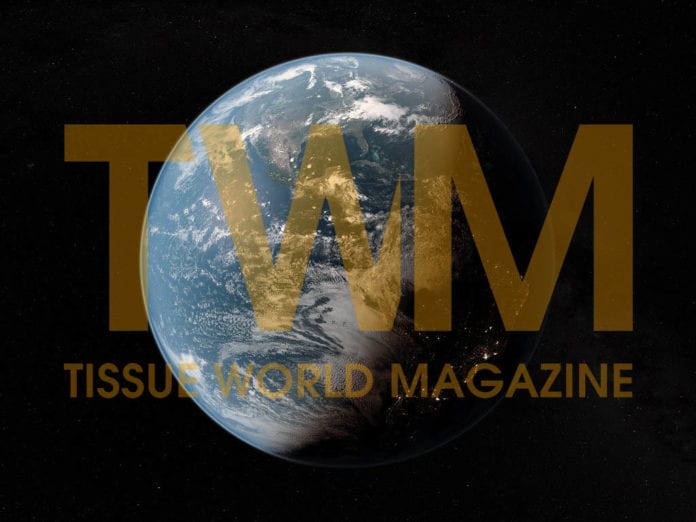 THAILAND
RVP BOOSTS PRODUCTION WITH START-UP

RiverPRO Pulp & Paper Company Limited (RVP) has boosted its production after it successfully started up a 25,000tpy tissue machine at its mill in Saraburi province, Thailand.
The PM was bought from a closed tissue mill in Sweden and was originally manufactured by Velmet.
It has a width of 3.1m and operating speed of 1,200m/min. The machine started producing paper again within a year. RVP is one of major tissue manufacturers in Thailand.
The company owns two mills and operates four machines, including one 2.7m Andritz unit with the total capacity of 54,500tpy. Its production lines cover toilet paper, facial tissue, paper towels and napkins.
---
SAUDI ARABIA
SPMC TAPS RECARD FOR TISSUE MACHINE REBUILD IN SAUDI ARABIA
Saudi Paper Manufacturing Company (SPMC) plans to rebuild its PM 1. The firm tapped Recard for the conversion of the twin-wire machine into a crescent former line with a capacity of 100tpd of tissue.
According to Recard, the order comprises the new crescent former, a new Yankee steel dryer and hood, new drives, a new electrical plant including a distributed control system and a slitting rewinder upgrade.
The rebuild is scheduled to start in the second half of the year, and SPMC's PM 1 should be able to restart production in December. The value of the order was not disclosed.
SPMC started its tissue operations in the Kingdom of Saudi Arabia with the installation of its first machine with a capacity of 16,000tpy in 1992.
Since then, the firm has become one of the major manufacturers of tissue paper in the region with a current production capacity of around 125,000tpy.
Apart from SPMC, the Saudi Paper group includes Saudi Recycling Company and Saudi Paper Converting Company.
Moreover, it runs wholly-owned paper collection and recycling operations in the United Arab Emirates, Morocco, Bahrain, Jordan and Algeria.
News from RISI (www.risiinfo.com)
---
CHINA
CHINA'S HEBEI YIHOUCHENG DELAYS 25,000TPY TISSUE PM
China's Hebei Yihoucheng Commodity looks set to start up a new 25,000tpy tissue PM next quarter at a greenfield mill in Baoding city, in the northern province of Hebei.
The PM was previously scheduled to come online by the end of 2013. A source close to the project said that construction work was delayed due to the coldness of the winter.
The unit, supplied by Andritz, will have a width of 2.85m and a design speed of 1,650m/min, and be equipped with a steel Yankee drying cylinder with a diameter of 3.65m.
It will be Hebei Yihoucheng's first tissue PM. The company has long been a regionally significant producer of nonwoven products such as diapers and napkins.
News from RISI (www.risiinfo.com)
---
NEW ZEALAND
SCA'S KAWERAU OPENS ITS DOORS AFTER EXPANSION
SCA has opened its Kawerau tissue facility in New Zealand following a $60m expansion plan.
The site was opened by prime minister John Key and the expansion includes a new 14,500 square-metre tissue conversion hall, a 50 metre-long state-of-the-art 'wide-winding' machine and robotised packing and dispatch.
The site manufactures Tork® tissue products including toilet paper and hand towel for the Australian and New Zealand market.
The investments increase production of tissue products at the site by the equivalent of 22 forty foot containers each week.
It follows the company's investment in converting the site's electricity-driven turbines to geothermal steam in 2009, contributing to a 45% reduction in annual C02 emissions.
In addition to the expansion of the Kawerau facility, SCA has also invested $65million in upgrades to the production facilities at its Box Hill site in Australia. Announced in Decemberlast year, this upgrade includes the production of a new range of Tork napkins, which will launch to market in the second half of 2014, as well as the popular Xpressnap® dispenser range, which was previously imported from SCA's global operations.