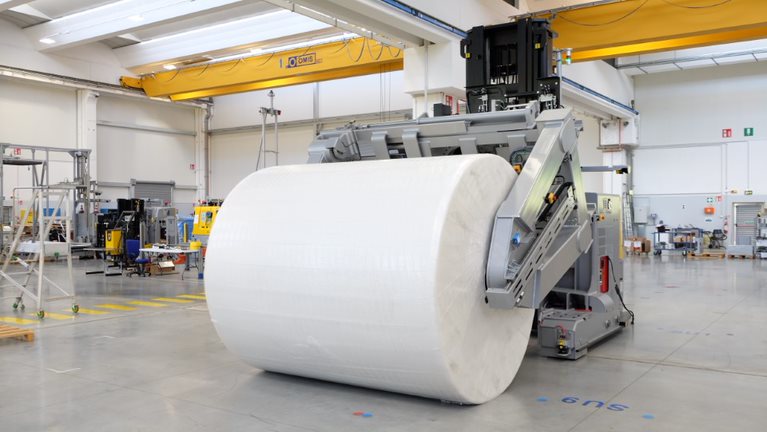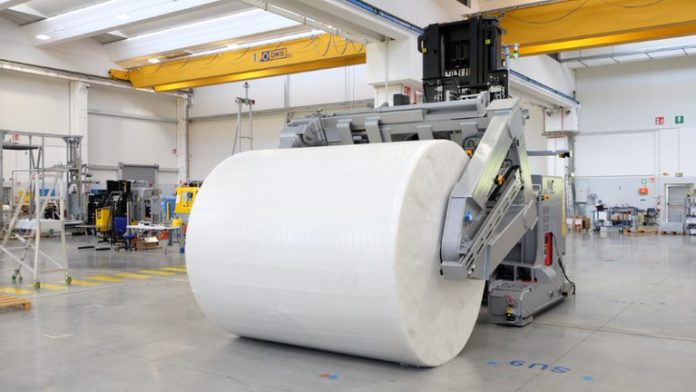 Elettric80 (E80) has targeted sustainability and operating efficiency with the launch of its next generation of Laser Guided Vehicle (LGV), the new Unicorn.
Developed to improve automated warehouse management and quality of parent reels compatible with those handled by the Model Elephant (Clamp) LGV, the latest model can vertically stack reels up to three levels high (up to 9.0 metres).
According to E80, the new Unicorn can lift reels of up to five tonnes and up to three metres in diameter.
It said: "This covers virtually the entire range of the tissue industry, meeting the ever-increasing demand for automated reel handling."
Bill Nelson, President of E80's North American operations, said: "The new Unicorn picks up the reel using expandable shafts, no longer relying on clamps. 
"As it has no contact with the reel's exterior surface, the right reels can be automatically delivered to where and when they're needed, in the same condition as when they come off the paper machine."
Gary Urban, Sales Director Americas: Food, Beverage, Paper & Hygiene Products, added: "This zero contact on outer reel surface translates to zero deterioration and zero broke/waste from clamping.
"Another benefit of the new Unicorn is that reels can be stored in direct contact with one another back-to-back, increasing storage density space by around 6-7% and reducing the risk of fire.
"The Unicorn has also been designed to automate the movement of the reel's spent cores, a task that until now was almost exclusively managed manually."