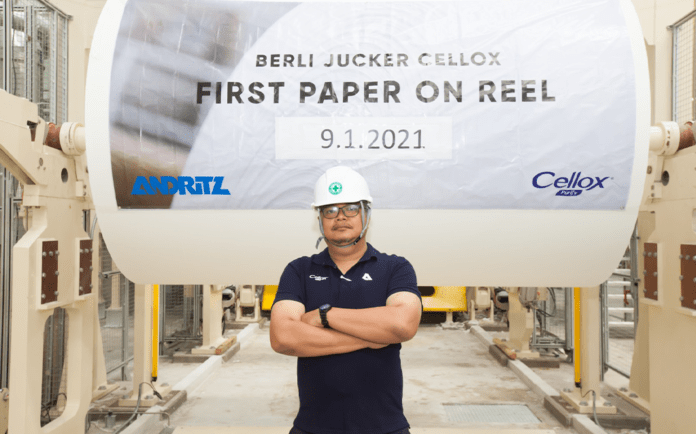 Thailand's Berli Jucker Cellox has started up its Andritz-supplied PrimeLineCOMPACT tissue machine at its mill in Prachinburi.
The 16ft PrimeDry Steel Yankee is made entirely of steel and has a design speed of 1,900m/min and a paper width of 2.8m.
Scope of supply also includes a stock preparation system with two lines that will process both short-fibre and long-fibre pulp, with the option of adding recycled fibre.
Andritz said that the line was "successfully started-up under very challenging conditions" due to the Covid-19 pandemic.
It added that its digitalisation platform Metris was able to reduce personal contact by making use of remote functionalities, enabling a straightforward commissioning-to-start-up phase.