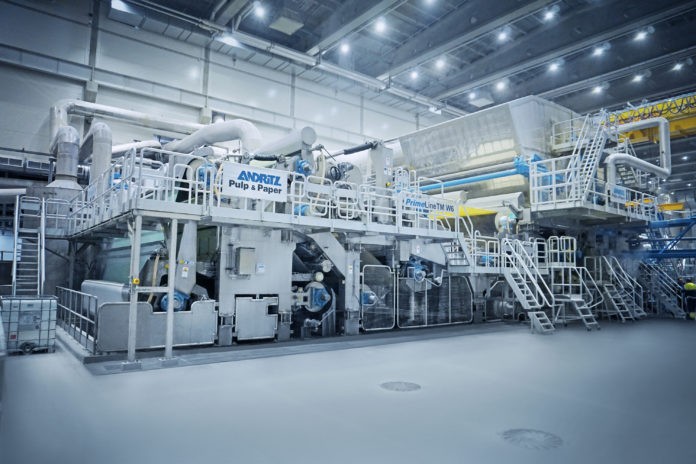 Russia's Arkhbum Tissue Group has started up its PrimeLineTM W6 tissue machine in Vorsino.
Supplied by Andritz, the TM has a design speed of 2,100m/min and a paper width of 5.6m.
It will produce high-quality facial, toilet, napkin, and kitchen towel grades made of 100% virgin pulp.
The line includes a 16ft PrimeDry Steel Yankee and the latest PrimePress XT Evo shoe press technology, which Andritz said "enables a high-drying capacity and achieves remarkable cost savings and operational flexibility compared to systems with conventional presses and cast Yankee dryers".
The supplied add that the re-evaporation system that feeds energy back to the production process enables additional savings. Scope of supply included stock preparation with an approach flow system.