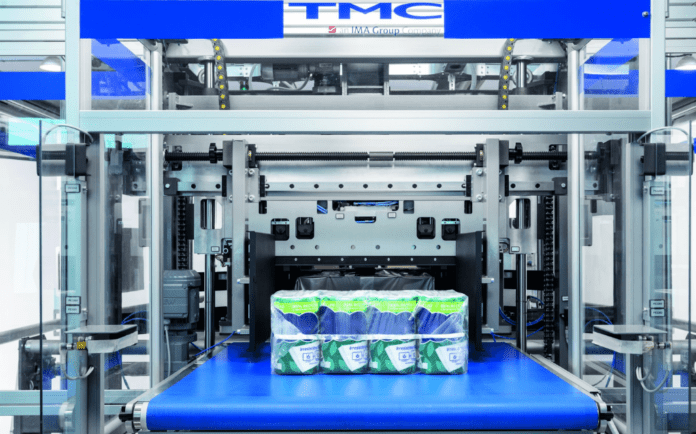 Irish tissue converter Aldar Tissues has increased its consumer and AfH production capacity after investing in TMC-supplied tissue roll packaging lines.
The multimillion-euro investment will include two complete end-to-end fully automated production lines offering flexible production that will be installed at the company's new plant in Dublin, where it manufactures Consumer and AfH products.
TMC has supplied Aldar with packaging equipment from wrapping through to bundling and palletising for the site's manufacturing lines.

Two Universa tissue wrappers will cover the plant's packaging needs and has a production speed of up to 200 packs per minute, ready for paper-based wrapping materials.
A Cinque and a Quattro plus bundler have also been supplied to process pack typologies including single, double, triple layer packs and AfH products.  

To complete the production line, TMC supplied Aldar Tissues with two end-of-line systems: a stretch-wrapping automatic pallet wrapper for products in a bundle and a palletiser.  
The systems are equipped with anthropomorphic robots and the equipment handles either single or multiple pallets. A label applicator will also be installed.
A spokesperson for TMC said that the AfH market has recently orientated towards packaging machines that are usually employed in the consumer market.
Following this upgrade in machinery performance, packaging lines have been required to adapt to new machine speeds, and TMC added it has developed technologies to adapt its machines to answer the changing AfH market dynamics.

Aldar was acquired by Zeus in 2018 and the business has since invested with the aim of claiming 40% of all converted tissue production in Ireland.