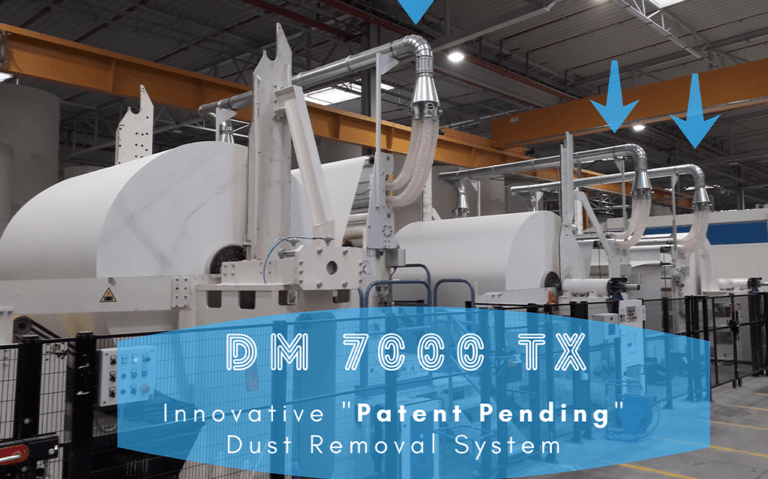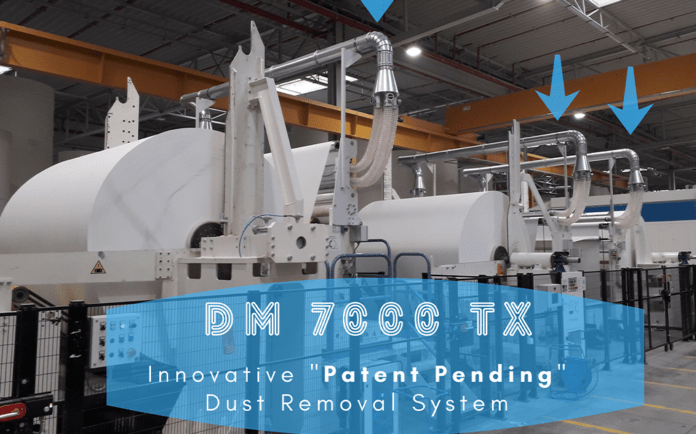 Electrostatics & Dust Removal company ACE has launched its latest series of DM7000-TX dust removal equipped with original HS-X model dedusting heads.
The patent-pending technical developments have a tight control on dust electrostatic charges, according to the supplier.
Chief Executive Daniele Barbui said: "Accumulation of even small quantities of dust in the production process and on converting lines is the most frequent cause of fires.
"In order to provide a high-safety and healthy working place for workers as well as the safety of the machines, it is crucial to remove dust from specific parts of the machinery.
"The DM7000-TX removes dust through pipes by preventing the formation of a large number of sediments, which in turn creates potentially explosive electrostatic charges."
The latest technology dedusting heads MEA-X, which are included in the HS patent pending series, provide electromechanical devices for the regulation of the air flows.
An antistatic group (ATEX) integrated with a low-tension (24 Volt) operating system within the machine structure is also included.
The mechanical adjustments of the flows allow the "transformation" into multiple dedusting heads adjustable to the different materials processed on the same machine.
"The whole DM7000-TX system aims to significantly reduce the electrostatic charges and the risk of fire and provide better pneumatic machinery efficiency for the cyclical cleaning of the filter bags."