With demand for hygiene products forever on the increase, pulp producer Sappi tells TW how sugar cane waste residue has enabled it to develop its Triple GreenTM hygiene range.
Hygiene products form an integral part of our lives and are fast becoming a big growth segment for manufacturers. All over the world people are using these products for cleaning, sanitising and drying. Market competition is rife and the overall demand for hygiene products is on the increase, partly due to higher disposable incomes in developing countries, but also the increased awareness of bacterial transfers.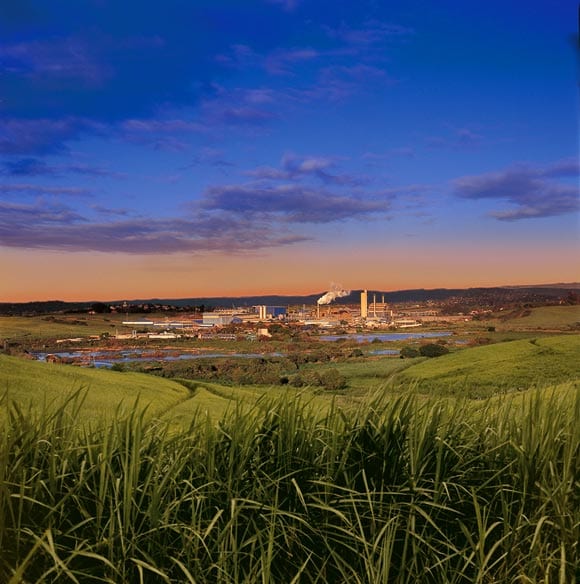 Pulp producer Sappi has responded to this demand and developed the Triple GreenTM hygiene product range of tissue wadding. It is manufactured at Sappi's Stanger Mill, based in KwaZulu- Natal on an environmental platform with three pillars using alternative fibres:
• The primary source of pulp used in the production of paper products at Sappi Stanger Mill is sugar
cane waste residue (also called bagasse) which are sourced from local suppliers;
• The bleaching process is elemental chlorine-free; and
• The wood fibre used in the production process is obtained from sustainable and internationally certified afforestation, using independently-audited chains of custody for incoming fibre.
Bagasse is the fibrous material remaining after raw sugar has been extracted from sugar cane. As such, it is not only an annually-renewable resource but, as a by-product of another production process, is also a recycled raw material. Sappi Stanger Mill is one of only a few mills that uses bagasse as it primary source of fibre. Some other advantages of using bagasse is that it is sourced from local suppliers, many of them previously- disadvantaged growers. This practice supports the development of entrepreneurial enterprise and contributes to the KwaZulu-Natal region's socio-economic growth and stability.
Local buying also eliminates the need for long-distance road transport, reducing wear and tear on the country's roads, fuel consumption and the emission of greenhouse gases from haulage trucks. The resulting cost savings also have a positive influence on pricing.
The term "elemental chlorine-free" (ECF) refers to the fact that chlorine dioxide (as opposed to chlorine gas or elemental chlorine) and hydrogen peroxide are used as bleaching agents. ECF is recognised by the Environmental Protection Agency in the US as best available technology.
ECF bleaching has the following benefits:
• Paper treated in this way is more easily recyclable;
• The use of the ECF process results in the strongest of paper fibres, ensuring that primary fibre
sources are optimally utilised ; and
• The ECF process also provides the highest yield of any bleaching process, also serving to ensure optimal use of raw materials.
Wood fibre needs to be chipped and digested before it can be made into paper. As bagasse does not need to be chipped and is only digested for a short time, the use of bagasse in papermaking consumes less energy than traditional methods, which is very important given increasing world-wide concerns about energy sustainability and carbon footprint.
This tissue offering fulfils the need companies have in procuring products that reinforce their commitment to sustainability and the need to differentiate themselves from their competitors. The Triple GreenTM tissue product has strong brand equity that makes it an attractive alternative to converters also seeking a differentiator. The Triple GreenTM logo can be seen displayed on many a product packaging as proof of its value to end-users.
Sappi's tissue wadding is used widely by the hospitality, corporate, home, away from home and medical industries. The tissue wadding products for application in these industries include 2 ply toilet tissue, and one and two ply kitchen towels, hand towels, serviettes, hygienic wipes, medical wipes and industrial
wipes used in dispensers. The products are white, strong, and absorbent and made from virgin fibre. Triple GreenTM Tissue wadding products are made to the highest quality standards.
The Triple Green tissue:
• Conserves natural resources with the use of alternative fibre,
• Protects nature as it
is biodegradable, acid-free and recyclable
• Promotes sustainability being FSCTM certified and locally produced in South Africa.