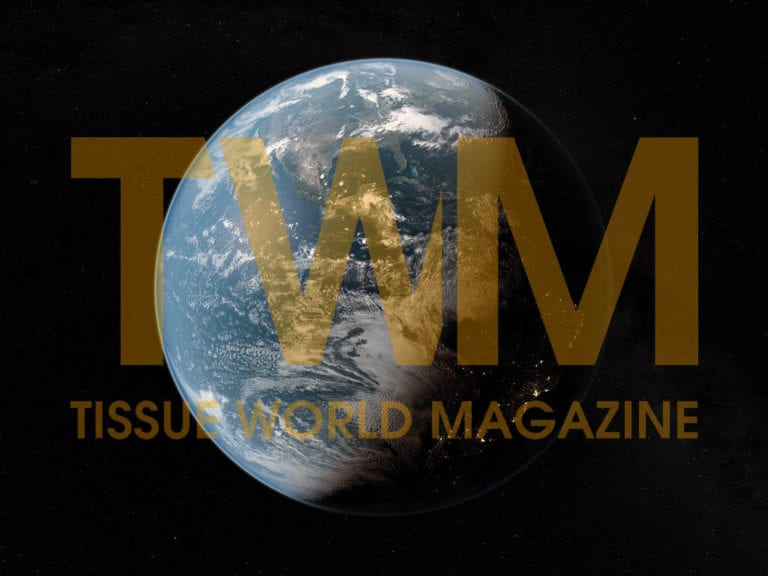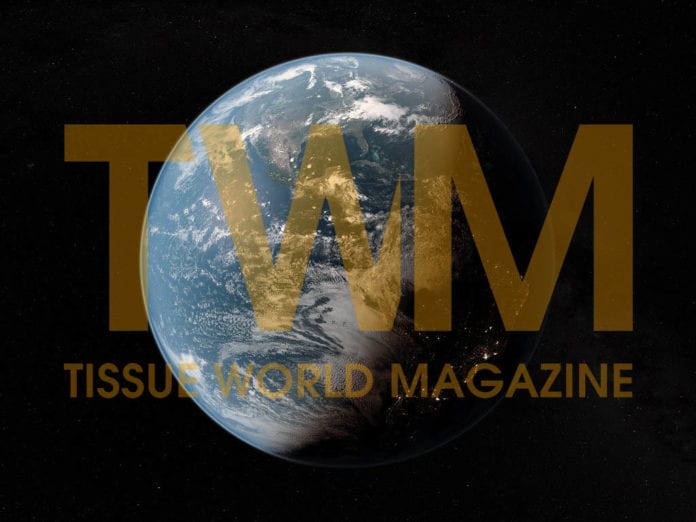 Russia
METSÄ GROUP'S TISSUE AND COOKING PAPER BUSINESS OPENS SITE
Metsä Tissue has boosted its presence in Russia after it opened up a converting and warehousing site in Vorsino.
The company said the developing Russian market is "strategically important to Finnish Metsä Tissue which seeks strong growth".
In Vorsino, the company has introduced a Futura converting line that doubles its tissue production capacity and enables a larger product variety.
Chief executive Mika Joukio said: "In the Moscow and St. Petersburg area there are some 30 million people with rapidly rising standard of living.
"It is estimated that the tissue market in Russia will grow significantly, even more than in Western Europe.
"It is estimated that the tissue market in Russia will grow significantly, even more than in Western Europe."

Mika Joukio, Metsä Tissue CEO
This makes us believe strongly in a successful future in Russia."
Metsä Tissue launched its products on the Russian market in 2005.
Metsä Tissue OOO, the company for Russian operations, was established in 2006 and production started in 2008.
Vice President Yuriy Hudziy, Tissue, Russia, said: "From Vorsino and with the site's efficient logistics we can serve our customers quickly and with a wide range of high quality tissue products.
"We can produce our top brands Lambi, Mola and Katrin near our customers." In addition to locally produced goods, Metsä Tissue imports and sells Katrin products and solutions, and SAGA baking and cooking papers in Russia.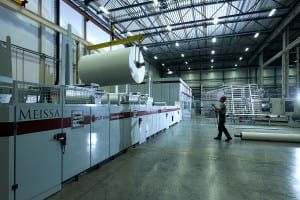 ---
Italy
700 VISITORS ATTEND IT'S TISSUE
It's Tissue has said some 317 companies attended the event in Lucca, Italy, at the end of June.
The Italian Technology Experience was held for the first time between 22-30 June and received 700 visitors from 70 countries.
Over 50% were European with a strong presence from Italy, Turkey, England and Germany, followed by visitors from Brazil and Mexico and North America.
Numerous visitors also attended from Uganda, Ghana, Nigeria, Angola and South Africa, the UAE, Japan, China and Polynesia.
It's Tissue was created by the Tissue Italy Network, a collection of 12 Italian tissue equipment suppliers.
Matteo Gentili, president of the Tissue Italy Network, said: "It's Tissue was a great success thanks to an innovative formula that succeeded in combining the interests of the companies of the Tissue Italy Network and of the local community hosting us.
"It was a great opportunity to communicate the excellences that made-in-Italy can offer: knowing, doing and knowing how to do."
Lucca will host the next It's Tissue event in 2016.
---
Lithuania
GRIGISKES STARTS CONSTRUCTION OF NEW TOSCOTEC TISSUE LINE
Lithuanian tissue producer Grigiskes has boosted its tissue capacity by 110tpd after it invested in a new Toscotec line.
The machine design speed is 1,900 mpm with a net web width of 2,750 mm. It includes an AHEAD-1.5S crescent former tissue machine with single-layer headbox, single press configuration and a Steel Yankee Dryer (TT SYD-15FT), machine auxiliaries including vacuum pumps, stock preparation plant for virgin pulp and electrification and control system.
Milltech will provide a natural gas heated hood with a three stages heat recovery system, machine dust and mist removal system, hall ventilation system.
A two unwind stands tissue slitter rewinder TT WIND-M and an automatic roll handling system complete the supply.
Grigiskes was established in 1823 when the first paper factory was founded in Kuckuriskes that has since been incorporated into Grigiskes Group, which now has 900 staff.
"For us, the environment is a main issue. We have been trying to reduce CO2 production for some years now."

Gintautas Pangonis, president of Grigiskes
Grigiskes paper mill is a private company that belongs to the Grigiskes Group which operates three PMs with an annual tissue paper production of 28,000 tonnes.
Gintautas Pangonis, president of Grigiskes, said: "The turnkey project will be focused on energy savings and low emission concepts with a great attention to the environmental issues.
"For us, the environment is a main issue. We have been trying to reduce CO2 production for some years now."
With a market share of 41% for toilet paper and 33% for kitchen towels in Lithuania, Grigiskes exports more than 60% of its production to 22 countries worldwide.
In early 2011, the company modernised the dry section of its existing TM5 with the installation of a Toscotec Steel Yankee Dryer TT SYD- 4200MM.
The project was successful and it enabled energy savings of 25% as well as a 40% increase in capacity.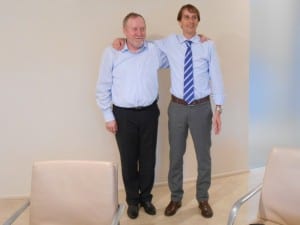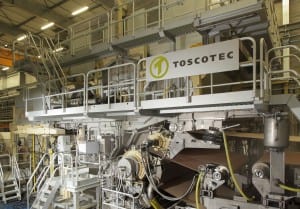 ---
Germany
VOITH REBUILDS TISSUE MACHINE AT WEPA
WEPA's TM1 has been successfully rebuilt and modernised by Voith to "substantially increase the avaiability and efficiency" of the tissue machine.
Located in Mainz, Germany, TM1 produces toilet paper from 100% recovered paper in a basis weight range of 15.5 to 18.5g/m2 at a machine speed of 1,750 m/min.
Voith's delivery to WEPA included all the wear and spare parts and it has also aligned all the rolls in the wet-end
section and serviced the steam joint and the gearbox of the Yankee cylinder in the TM 1.
The overhaul and start-up of the felt and fabric stretchers and of both fabric guides were included.
The machine frame of the tissue machine was completely refurbished.
This refurbishing also included a replacement of various tension rods for the cantilever frame.
The WEPA Group has 10 locations in five European countries with 17 paper machines and a production capacity of approx. 600,000 metric tonnes.
---
Germany
K-C SELLS REISHOLZ MILL AND GERMAN BRANDS
Kimberly-Clark (K-C) has concluded the final handover of its Reisholz tissue manufacturing mill and its German rolled tissue brands to Palero capital.
The move includes Hakle(r) Dry Toilet Tissue, Dick&Durstig and Servus, to Palero Invest, a private equity fund advised by Palero Capital.
K-C will continue to use the Hakle(r) brand name for its moist toilet tissue brand in Germany for a period of time, after which the product will switch to another brand name.
It will also continue to use the Hakle(r) brand across both rolled and moist toilet tissue in Austria and Switzerland.
Oliver Vogel, country manager, K-C consumer Germany, said: "Germany continues to be a key market for Kimberly-Clark.
"We enjoy market-leading positions with our Kleenex(r), DryNites(r), Little Swimmers(r), Camelia(r) and Hakle(r) Moist brands.
"The sale of the mill was a strategic divestment. I believe selling Reisholz and the associated rolled tissue brands in Germany was the right decision for the future of the mill and people who work there, who continued to demonstrate their commitment and dedication throughout the handover."
The sale was initially announced in November 2012.