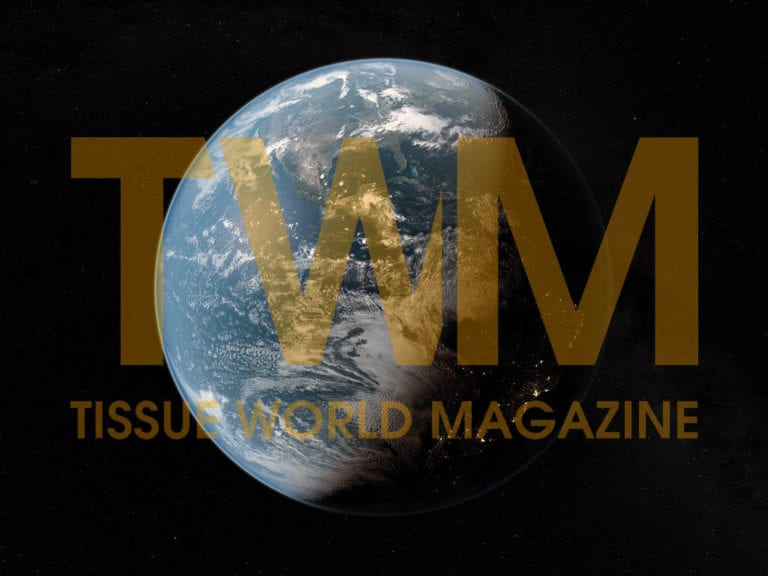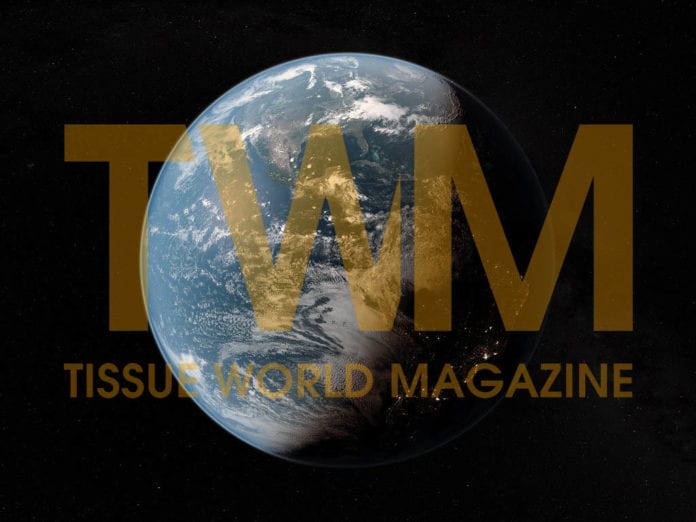 Global
K-C'S CONSUMER TISSUE SEGMENT POSTS INCREASE
Kimberly-Clark (K-C) has said it "continues to be optimistic" about its prospects to drive profitable growth and generate attractive returns as it reports its 2Q results.
For the three months ended 30 June 2013, its consumer tissue segment reported sales of $1.6bn, an increase of 2% compared to a year ago.
Organic sales volumes improved 3% and net selling prices were up 1%.
The business said that lost sales in conjunction with European strategic changes and pulp and tissue restructuring actions reduced sales volumes by 1% and currency rates were unfavorable by one point.
The division's second quarter operating profit of $220 million was even with the previous year, a comparison the company said has benefited from organic sales growth and higher production volumes in 2013.
Sales in the company's North America consumer tissue division increased 3% while sales volumes were up 2% driven by growth on Cottonelle bathroom tissue. Sales increased 8% in K-C International while sales in Europe decreased 8% in conjunction with European strategic changes and pulp and tissue restructuring actions.
As a group, the company reported net sales of $5.3bn, a figure that was even with the same time a year ago.
Operating profit was $796m in the second quarter of 2013, up 6% from $754m in 2012.
Chairman and chief executive Thomas J. Falk said: "We delivered another solid quarter of results while we continued to execute our Global Business Plan strategies.
"We achieved 3% organic sales growth, as excellent results in K-C International more than offset mixed volume performance in the developed markets.
"We also launched a number of product innovations and continued to allocate capital in shareholder-friendly ways. At the half way point of the year, I am encouraged by our progress overall."
K-C will continue to target organic sales growth of 3-5% led by K-C International.
Falk added: "If recent spot currency rates generally hold going forward, it is less likely that adjusted earnings per share will be in the upper half of our guidance range. Although the macro environment has become more volatile recently, we continue to be optimistic about our prospects to driv profitable growth and to generate attractive returns to shareholders."
---
OMET LAUNCHES VACUUM-FOLD FV LINE
OMET has launched its latest vacuumfold FV line, a new tissue converting line for the production of folded napkins.
Its launch targets the market for medium and large runs of white embossed napkins 'with napkin dispenser fold'.
The machine is based on vacuumfold technology as well as traditional mechanical folding machines.
It produces napkins in sizes 20x20cm to 30x30cm and can be coupled with packaging machines of various types.
It reaches a maximum speed of 300 OMET LAUNCHES VACUUM-FOLD FV LINE metres per minute for a production of 4/6000 napkins a minute.
Roberto Perego, technical manager at the tissue converting machines division of OMET, said: "Compared to 50 minutes spent on the standard exchange format with other machines, the FV Line runs the job change in two minutes."
The line offers "superior performance with regard to the electronic on-board equipment and management of the production process", according to the business.
It is 4.70 metres high and is protected by a cabin that increases safety and prevents the operator from touching any hazardous part.
This is fully controllable from the operator panel on which it is possible to set the size of the towel.
The FV Line is a modular machine with different groups in combination (embossing, folding, printing).
It offers customers extensive customisation options and can be configured to process inline a mother paper roll with width of 1,200mm or two rolls of 600mm placed side by side.
---
FABIO PERINI LAUNCHES MILE 7.2
Fabio Perini has launched its MILE 7.2 converting and packaging line.
It has been designed for customers that want to differentiate their products and preserve the characteristics of tissue paper during the production process and produce "glue-free" rolls.
The line is composed of a fully automated unwinder and a unique rewinder equipped with Sincro-evo.
It has an integrated system with Casmatic packaging and the new wrapper mod. A6T in line with the bundler mod. CMB202 & LA02 from a cooperation between FP Packaging and Langhammer.
According to Fabio Perini, sustainability, operatational safety and total automation in converting, packaging and palletising are the lines distinguishing features.
It added that the line helps tissue producers be more efficient and cost effective, as well as produce a wide variety of products including new embossing patterns to improve tissue quality.
The line also offers important features such as energy consumption indicators and according to Fabio Perini "produces a tissue roll like no other".
In a statement, the company said: "We have eliminated the unnecessary, what's not value-adding for a final consumer having to choose a tissue roll on a supermarket shelf, what generates hassle for technicians who daily work with tissue equipment and what can make the big difference when talking about eco-sensitive consumers.
"It's glue free, so there's no more glue in the rewinding unit, no more glue for tail sealing, there's not even adhesive tape for parent reel changeover." It added that the roll's engraving technique is also unique, and that it aims to preserve paper fibres and significantly improve paper resistance.
It added: "Compared to traditional embossing this new method can either improve a tissue roll in terms of resistance or allow the customer to use a lower quality paper while maintaining same paper characteristics."
The new line also enhances optimisations and tools to "improve efficiency, offer important savings and give clear and simple indications on how to run daily activities with step by step guides available in the operations panel".
---
SOFIDEL REDUCES CO2 EMISSIONS BY 11%
Sofidel has reduced its CO2 emissions by 186,000 tonnes, a target that was set when the tissue giant became part of the WWF's international Climate Savers programme.
The company has invested over 25 million euros in renewable sources (photovoltaic and hydro-electric), cogeneration (combined production of electricity and steam) and improvement works to increase energy efficiency (e.g., LED lighting), since the goal was set in 2008.
Sofidel is the only Italian company and the first worldwide in the tissue sector (paper for hygienic and domestic use) to sign up to the WWF's programme, which encourages companies to play a leading role in fighting climate change by pledging to reduce their greenhouse gases on a voluntary basis.
Luigi Lazzareschi, chief executive of the Sofidel Group, said: "Meeting WWF's Climate Savers objective whilst at the same time significantly strengthening the company's position is proof that economic and environmental sustainability can go hand in hand.
"Reducing its CO2 emissions is just one of Sofidel's efforts to curb its environmental impact and to underpin a more general commitment: do more with less. "Results obtained so far make us more determined to consider sustainability as a central lever for innovation and competitive consolidation."
In collaboration with WWF, Sofidel aims to consolidate its commitment to reducing emissions by 2020 and to extend these objectives to its newly-acquired plants in Europe and the US.
Its reduction in CO2 emissions is part of a wider commitment to sustainability that also sees the group environmentally active in terms of responsible sourcing of raw materials (cellulose) and in limiting the use of water in the production cycle.
The Italian Group Sofidel is a privately held company owned by the Stefani and Lazzareschi families and is one of the leading European manufacturers of paper for hygiene and domestic use.
It was established in 1966 and now has 27 subsidiary companies in 13 countries (Italy, Spain, Sweden, the United Kingdom, Belgium, France, Croatia, Germany, Poland, Romania, Greece, Turkey and USA).
With an aggregate turnover of 1,511 million Euros (2012), Sofidel is the second largest manufacturer of tissue paper in Europe and the sixth in the world.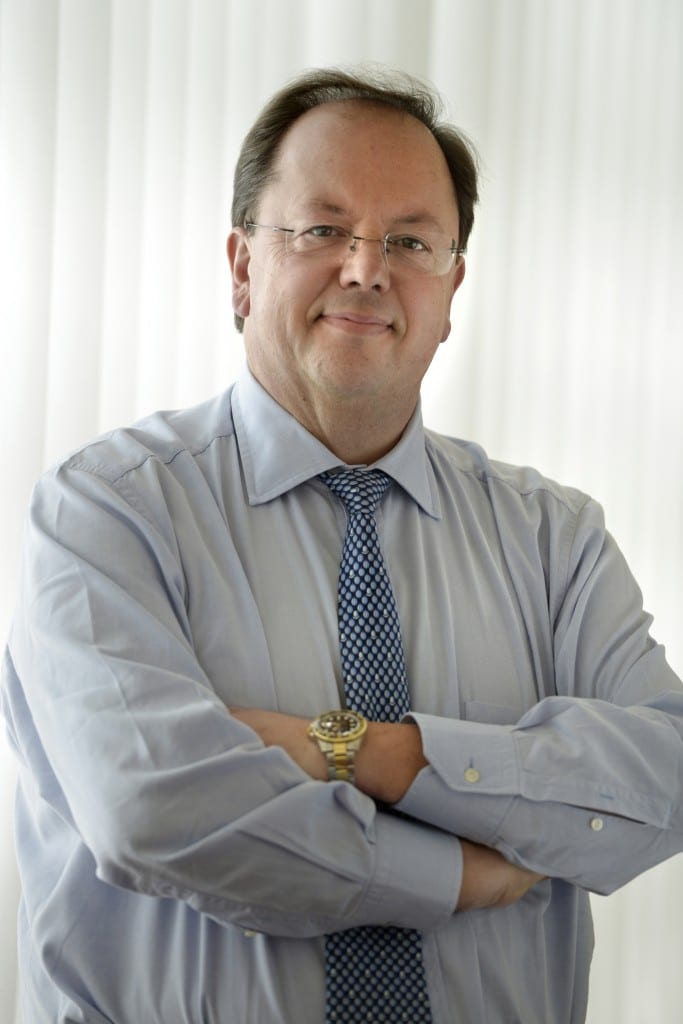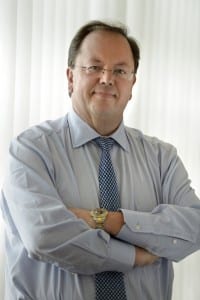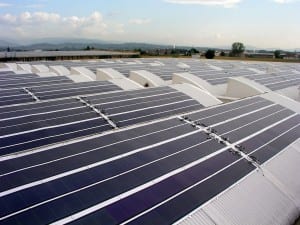 ---
BASF INCREASES PRICES
Chemical company BASF has announced it will increase prices for its resins and additives by 3-10%.
The increase took effect from 1 July in Europe, Africa and western Asia.
The company said the price increase "is necessary to offset continued high feedstock costs, transportation and energy costs".
BASF had sales of €72.1 billion in 2012 and more than 110,000 employees as of the end of the year.
---
PMP GROUP CELEBRATES SALE OF 101ST PMP INTELLI-JET V® HYDRAULIC HEADBOX
PMP Group has announced the sale of the 101st PMP Intelli-Jet V® hydraulic headbox since 2000.
The headbox can now be found in 15 countries and across three continents, North America, Asia and Europe.
If all headboxes designed and sold by PMP's predecessors since 1854 are taken into account, that number increases to a total of 758 headboxes.
The machines can reach up to maximum design speeds of 1,500mpm, while the machines used in the tissue sector have a trim of up to 5.6m with speeds of 2,100mpm.
PMP Group's hydraulic headbox references are almost equally divided between paper (51 units) and tissue (50 units).
PMP Intelli-Jet V® hydraulic headbox is one of the PMP Group's most advanced products and is the key element in the Intelli-Technology® and Intelli-Tissue® platform.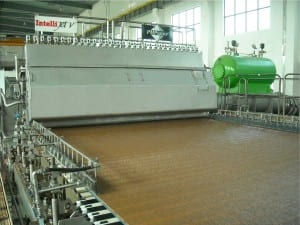 ---
CLARIANT LAUNCHES LEUCOPHOR ACK
Specialty chemicals producer Clariant has launched Leucophor® ACK, which it said is "the world's most highlyconcentrated, urea-free liquid optical
brightening agent (OBA)".
The product can be used on unsized tissue, printing and writing papers, and it cuts usage and transport.
It is free of solubilising additives such as urea and glycols which can reduce paper machine performance.
Leucophor® ACK contains "no environmentally-harmful additives, decreases OBA requirements for papermakers, and lowers transport costs and carbon footprint".
It is an ultra-concentrated aqueous solution specially designed to give state-of-the-art effectiveness while satisfying the most demanding environmental requirements.
The unique, patented, new generation urea-free optical brightener is primarily intended for stock application in sized and unsized papers.
Compared to current disulpho chemistries, the company said it shows improved performance on stock addition to both virgin and recycled fibre,
and in pigmented coating applications, particularly those containing PVOH as a secondary binder.
It also allows greater flexibility and higher solids contents in CMC and starch/CMC pigmented coatings.
Andrew Jackson, product manager, Clariant, Business Unit Paper Specialties, said: "Sustainability is a clear trend, but at the same time papermakers do not want to sacrifice the technical and economic advantages of their operations.
"Leucophor ACK liquid satisfies an important need in the market, building sustainability on to the cost performance and ease-of-handling which customers have come to expect from Leucophor products."
The product fulfills the requirements of Nordic Swan, EU Eco Flower and BfR.
---
GEORGIA-PACIFIC INTRODUCES NEW ANGEL SOFT FACIAL TISSUE
Georgia-Pacific has extended its Angel Soft family range with the launch of Angel Soft® Facial Tissue, which the company said "delivers softness and strength at an appealing price".
The new product offers two varieties, lotion and non-lotion, that are available in a variety of packaging options.
Both lotion and non-lotion varieties are available in single boxes and multi-packs.
Five special-edition packages featuring designs for Back to School are also offered, as the quality and value of Angel Soft Facial Tissue make it a great fit for the classroom.
Patrick Davis, vice president of new category development at Georgia- Pacific, said: "More than 39 million households rely on Angel Soft to provide them with a bath tissue that offers both softness and strength at a great value, and we are pleased to now offer them those same benefits in a facial tissue.
"This latest Georgia-Pacific innovation provides them with a quality product from a brand they know and trust at a price that appeals to them."
Headquartered in Atlanta, Georgia- Pacific is one of the world's leading manufacturers of tissue, packaging, paper, cellulose and related chemicals.