Tissue World's first venture into the vibrant South American tissue market attracted 1,119 influential participants from across the continent and beyond.
Feedback during and after the exhibition and conference set the seal on a successful, high level exchange of ideas and deal making.
The event was held from 20-22 May and welcomed key personnel to a hall where 63 companies were exhibiting.
Meanwhile, 27 speakers kept delegates up-to-date with the latest developments from across the industry.
They included the Bank of America Merrill Lynch's Thiago Lofiego, Klabin's Francisco Razzolini, CMPC Celulose Riograndense's Edvins Ratnieks, Huntsfield Brazil Consultancy's Geraldo Ferreira and Euromonitor's Leonardo Freitas.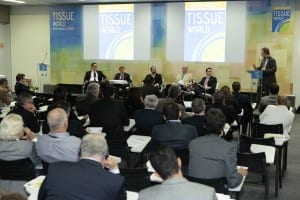 Key talks were particularly relevant as Brazil, a BRIC nation, is an immense and unique country with a set of strict business rules and regulations that operators must abide by in order to leverage its undisputed potential.
Highlighted trends included: global pulp market and supply/demand trends; Brazil's tissue market opportunities; engaging in the world production chain; key trends and opportunities in the expanding Brazilian tissue and hygiene market; and regional economic forecasts.
Tissue World São Paulo 2015 was launched with focus at the growing tissue industry in Brazil and South America, a fast growing market that has not previously had a dedicated tissue show to refer to.
Neighbouring countries also show great potential, in particular Columbia, Peru and Chile.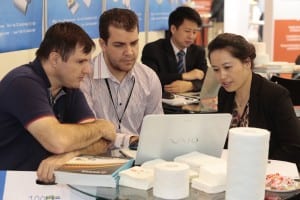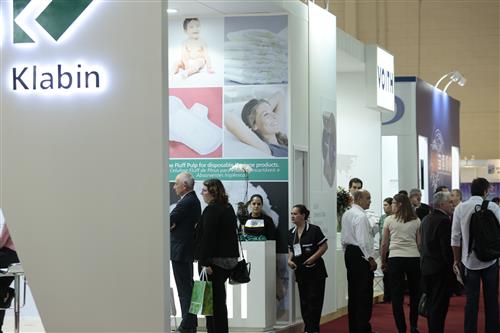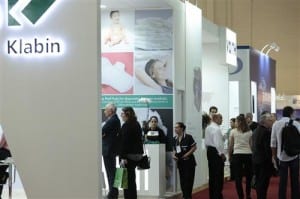 Tissue World São Paulo sponsors included Suzano, BTG and SKF.
The next issue of Tissue World magazine will carry a dedicated summary of the major topics covered at the conference. 
TW will return to São Paulo from 7 – 9 June 2017 at the Transamerica Expo Centre (Hall E).