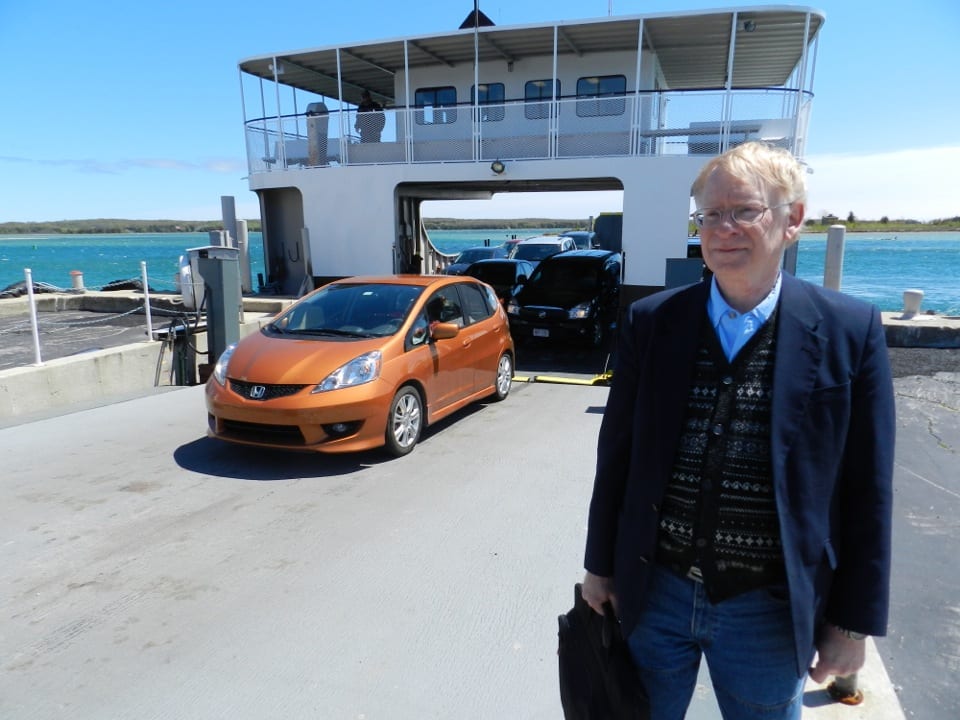 Inventor Ed Graf explains the creative process behind his 55 industry patents
As a one-man consultancy new ideas and niche solutions are always stirring in his mind – a creative process his wife Ellen likens to "herding cats." TW asked him to describe his typical working day at his home of eight years on Washington Island, Wisconsin, USA, as he tries to get those felines to do as they are told.
"My daily commute involves leaving just enough time to walk down the stairs. I don't use a desk – it's really piled. Liked it better when I ran the operation out of a closet.
"I like to do things simply but unconventionally. The only person I consult regularly is myself, although I do talk through a lot with my wife – when she is in a mood to listen. She jokes that these days herding cats is my main priority, but it's just one on a list of many priorities!
"I'm not an inventor in the sense of developing things on paper or in a workshop, rather I describe myself as a oneman, paperless business. It's rare that I need to use paper or even a computer aided design to work out an initial solution, that's used more for the final copy. Instead, I visualise the problem in my mind and work around that to find a solution. I have been known to submit sketches of paper machinery on 3 x 3 inch post-it notes.
"I prefer to do most of my work and thinking from home. Throughout the day I take few breaks and always break for lunch. But usually I am not hungry when my wife makes it and when I am hungry there is nothing to eat – we haven't really gotten that worked out yet after 23 years.
"There is really no problem working from my home on Washington Island. With today's connectivity, it's the same as everywhere. My work pace is random, with flurries of activity interspaced with other obligations."
When a solution to a particular problem is near Graf will put in multiple 18-hour days to get things done. Then there are travel days, with much time spent on airplanes and in terminals. He travels 25-50% of the time these days.
"But being on the island always helps my concentration as you can always break the day up by going for a walk in the woods or along the shoreline.
"When I travel to paper and tissue mills to meet with industry clients across North America or Europe, my first leg of travel is mostly the Washington Island Ferry. This will involve crossing Lake Michigan ice in winter. Sometimes, and only in good weather, I have flown directly to nearby facilities.
"For every patent I submit I also set an alternate solution so that if one doesn't work out or gain acceptance, I have a alternative. I currently hold 55 patents with several inventions that I'm working on for the future in energy and thermostatic packaging."
Regarding his latest ideas, a recent change in patent law explains why Graf is reluctant to expand.
"The law changed regarding patents on 15 March of this year. Now the first to file is the rule, not the first to invent. I prefer to work in technology where others aren't."
[box]
Graf's Air Dry Tissue (ADT) concept made its debut in 2011 in a US mill. It featured in the TW Feb/March 2013 issue. ADT is designed to produce dry or wet crepe on the same machine with short changeover times, lower purchase and installation costs and energy savings of 14% over conventional air-drying methods.
[/box]