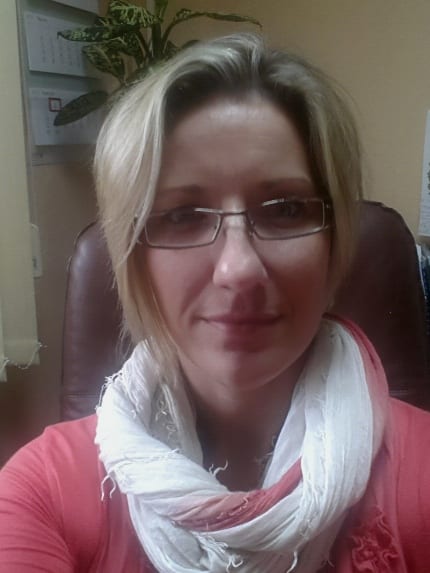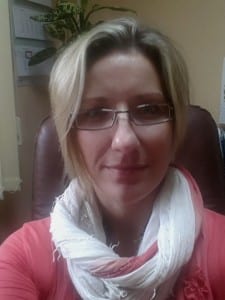 Fabryka Papieru Kaczory is ready to start up its new tissue mill to supply customers as far away as Congo and Haiti. TW meets the independent producer diversifying in a changing market under German influence.
By Helen Morris, Tissue World Editor
Fabryka Papieru Kaczory's modern new tissue manufacturing site complete with a Crescent Former has been ready to start production since 2012. "We're all set," Malgorzata Walczak, vice chairman of the independent and familyowned business says. "All the equipment is in, and the site has been fully constructed. We're just waiting for the electricity to start, despite the mill being surrounded by wind farms!"
Walczak collects TW from Kaczory's train station close to the German border. The short drive to the company's older site takes us though the quiet town and its surrounding dense forest area, and we drive over railway lines ferrying large amounts of coal and logs across the country. She enthusiastically tells me how her father, Stanisław Cierzniak, saw an opportunity in the marketplace for the business in 1992, and it is now one of the few remaining family-owned tissue businesses in Poland.
Its market strategy and pace of investment reflects the growth seen in the Polish tissue market over the past decade. Poland now produces over 480,000 tonnes of tissue per year, up from 420,000 in 2008. To keep pace, Fabryka Papieru Kaczory needed to invest, and when its new machine comes on stream it will broaden its product offering as well as increase its current 20tpd production capacity by 60tpd.
The company specialises in recovered paper recycling and production of toilet paper. From 2002 to 2004, it invested in new converting machines (supplier: Can Go Company from Taiwan), increasing the range of its AfH products that included the launch of Lux. Its existing PM1 machine uses recycled paper to produce 1-ply products, and has a width of 2.55m. Construction of the second mill in Margonin, 25km from the Kaczory site, started in 2010. New production and storage facilities of more than 8,000m2 were constructed. PM2 is an old Voith cylinder yankee with a new Hergensupplied headbox; it has a diameter of 4.5m, a width of 3.1, and it produces cellulose paper towels, toilet rolls and AfH products.
Of the 60,000 tonnes that will soon be produced annually, 40% are mother rolls and the rest AfH, toilet papers as well as private brands. "We can produce tissue and napkins, 1, 2  and 3ply, so we're very flexible in terms of responding to the customer," she says.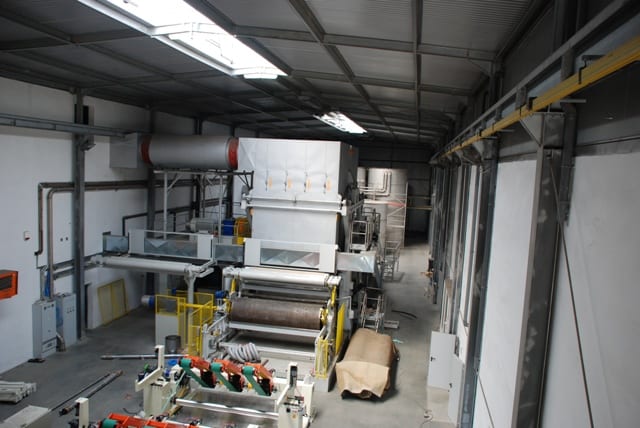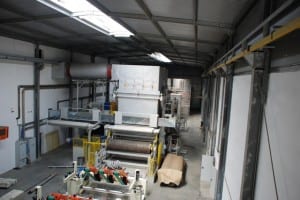 In the converting side, it has a Hinnli CO. from Taiwan, Basuo Paper Machinery CO. and a secondhand packaging machines from Italy (Casmatic and Cassoli). A new Hinnli and Basuo lines will be installed at the new site – a deal completed at Tissue World 2013 in Barcelona. All the stages of the project have been carried out according to schedule and the startup of the plant was scheduled for 2012. However, problems with the electrical supply have meant that the site is still not up and running.
POLAND: STRONG ECONOMIC GROWTH AND CHANGING CONSUMER HABITS
The investment has significantly diversified the company's product range, something that was an absolute must according to Walczak as Polish consumers' buying tastes changed. "We just produced toilet paper initially, but we've expanded rapidly and brought in a towel line and started AfH production. This has been in response to the changes we've seen in the market here. When Poland converted to the European Union for example, it was a good moment for us to start AfH production."
The country is now globally one of the most fighting fit in terms of its tissue capacity. There is lots of investment; Fabryka Papieru Kaczory received money from the EU towards the investment. "It was hard to get it," she says. "You have to be a stable business in order for them to invest. There is a lot of new capacity coming on stream here, but generally across Poland we are seeing a lot of development, the roads, etc. A lot of the infrastructure was developed for the 2012 UEFA European Football Championship."
Poland's economy has performed well over the past few years and it has avoided the majority of the downturn seen across Europe. "We and much of Poland haven't been affected by the economic downturn," she says. "Everyone talks about the crisis and we were worried about our expansion, but we're not seeing it. Our country is stable and generally seeing growth. Last year we had very good sales, and while there have been three months this year where it's just been stable, as of April tissue demand has increased again. Demand is also seasonal for us, in summer tourism drives AfH sales up in hotels across the country. Everyone goes on holiday and we work much more," she jokes.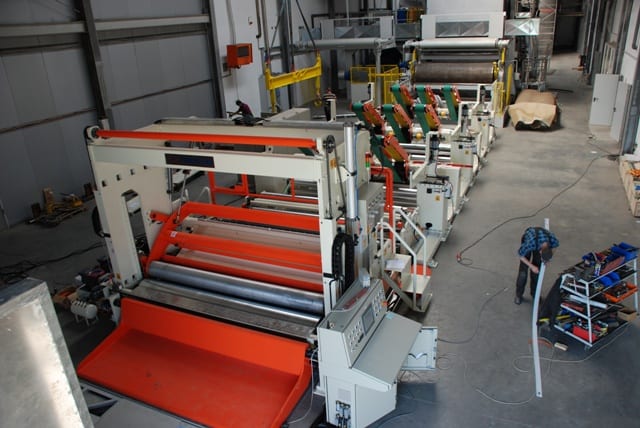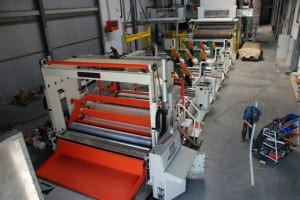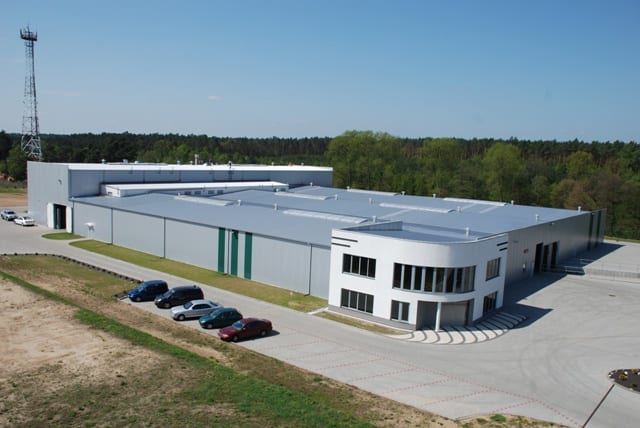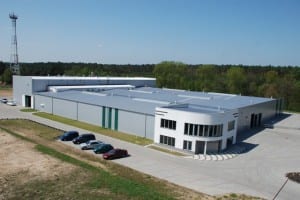 Locally, Polish consumer habits are changing fairly significantly. "We've seen more and more supermarkets come on stream in the past few years because of the stable economic growth, and this has changed the way people are buying and using tissue products as they have become even more accessible," she says. "So this has created additional areas of revenue for us. We usually sell to the retailers rather than the chains, but with our new production we will be able to connect with the chains."
The Polish tissue market closely follows the German market, which is evolving at an even faster rate. "The trends we see  in Germany, we see them here a few years later," Walczak says. "They're very ecological, we're seeing a lot of recycled products there so we're seeing more requests from Polish consumers for high quality products. They prefer cellulose products of higher quality, so the market here is definitely changing and our product range needs to become more diverse."
In the German market, one of the company's largest export markets, customers are increasingly demanding high quality tissue products that are from recycled paper. "They want 2-3ply, which we can't produce at the Kaczory site," she says. "They do buy 1ply from us for industrial use, but we're getting a lot of inquiries for 2 and 3ply cellulose products, so this is another reason why we've invested in the second mill."
The Polish zloty vs Euro has also been an advantage, as well as the country's geographical location. "We're well located to markets to the East and West and the transportation costs are very good. But we are getting more and more clients abroad, there's great potential there as well as locally."
Fabryka Papieru Kaczory currently exports 50% of its products, primarily to Germany, Russia, the Czech Republic, Hungary, and Romania. Increasingly however, it is also selling finished products as far away as the Republic of Congo, where Walczak says there's a high demand for cellulose products, and Haiti. "In Haiti, they need something cheap to cushion other products they're importing over. So we are finding new markets around the USA and Africa. We're looking to increase this fairly substantially, and we're also getting lots of inquiries from the Balkans," she adds.
Once the new investment is up and running, the company will be even better suited to match its competitors on produce quality and low gsm. "Cellulose products offer both a good price and also good quality, that's why we built the Crescent former. Sometimes it's hard to sell in our area, so we are equipping ourselves as best we can. But we are realistic. We know that once the new site is up and running, it will take a few years before it becomes a pleasure instead of just sheer hard work.
[box]
FACTFILE
Location – PM1, Kaczory, and PM2 in Margonin
Staff – 160
Owner – Stanisław Cierzniak
Vice chairman – Malgorzata Walczak
Tissue machines – two
Converting machines – seven
Tpy – 30,000
[/box]