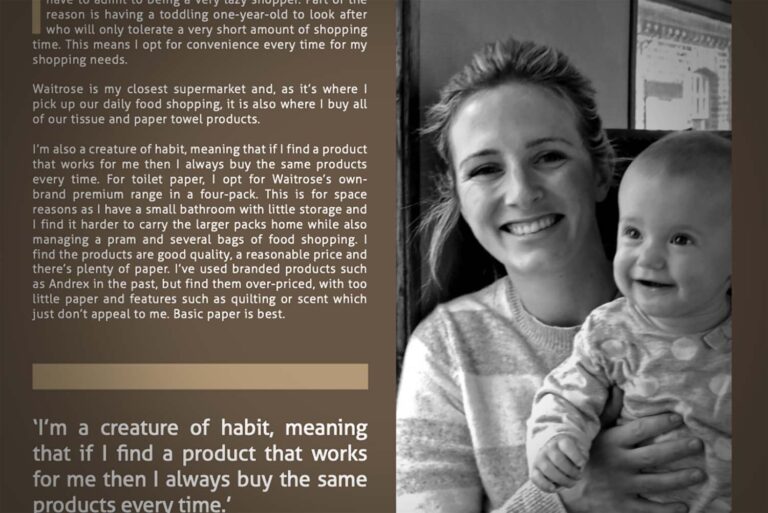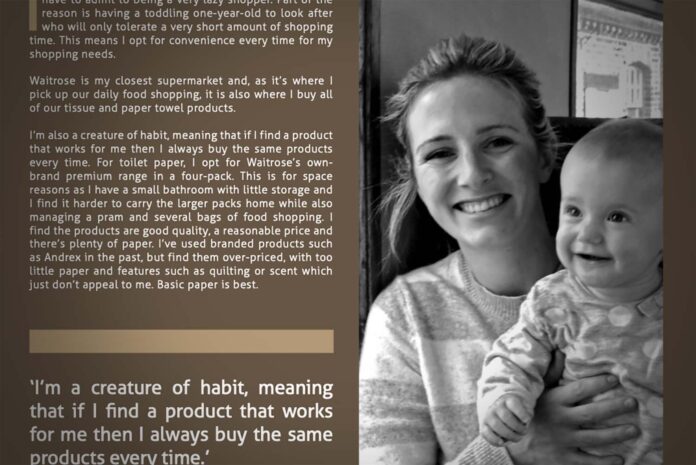 With a demanding toddler to look after, self-confessed lazy shopper Gemma O'reilly, a mum and journalist who lives in west London, has had to think again about her tissue shopping needs.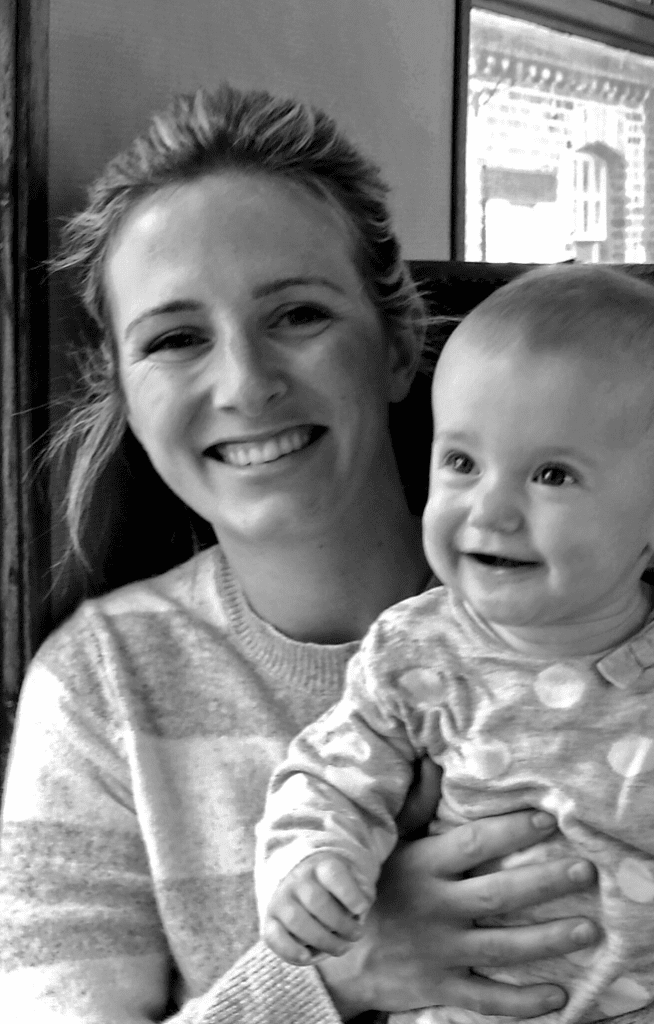 I have to admit to being a very lazy shopper. Part of the reason is having a toddling one-year-old to look after who will only tolerate 5a very short amount of shopping time. This means I opt for convenience every time for my shopping needs.
Waitrose is my closest supermarket and, as it's where I pick up our daily food shopping, it is also where I buy all of our tissue and paper towel products.
I'm also a creature of habit, meaning that if I find a product that works for me then I always buy the same products every time. For toilet paper, I opt for Waitrose's own-brand premium range in a four-pack. This is for space reasons as I have a small bathroom with little storage and I find it harder to carry the larger packs home while also managing a pram and several bags of food shopping. I find the products are good quality, a reasonable price and there's plenty of paper. I've used branded products such as Andrex in the past, but find them over-priced, with too little paper and features such as quilting or scent which just don't appeal to me. Basic paper is best.
'I'm a creature of habit, meaning that if I find a product that works for me then I always buy the same products every time.'
The same goes for my kitchen roll choice as I tend to pick up Waitrose's own-brand, however, in this instance I always choose the recycled option. I feel it's important to make an environmentally-friendly choice when possible. And while the idea of recycled toilet paper makes me feel strangely queasy, I don't mind opting for it when purchasing kitchen roll. I find this product is a competitive price, and each roll lasts a couple of days which, with a baby and plenty of spillages, is quite a feat.
Since having my daughter, I've also started buying antibacterial kitchen wipes, again Waitrose's own-brand. They are absolutely perfect for wiping over her highchair and floor mat after very messy mealtimes, and I've also used them regularly to clean her toys. They smell great, are a brilliant price for the number of wipes you get compared to brands like Dettol, and reassure me that they've adequately killed off any lurking germs.
It still amazes me the amount of bugs that little ones manage to pick up at playgroups or nursery. Since January we've experienced so many coughs and colds that I've lost count. As toddlers have such sensitive skin, I have opted for multi-packs of mini Andrex balsam tissues. They fit perfectly into our changing bag and are soft on my daughter's skin, meaning we've avoided sore noses after hundreds of wipes. They may be more expensive, but when it comes to buying for my daughter I never mind the extra cost.