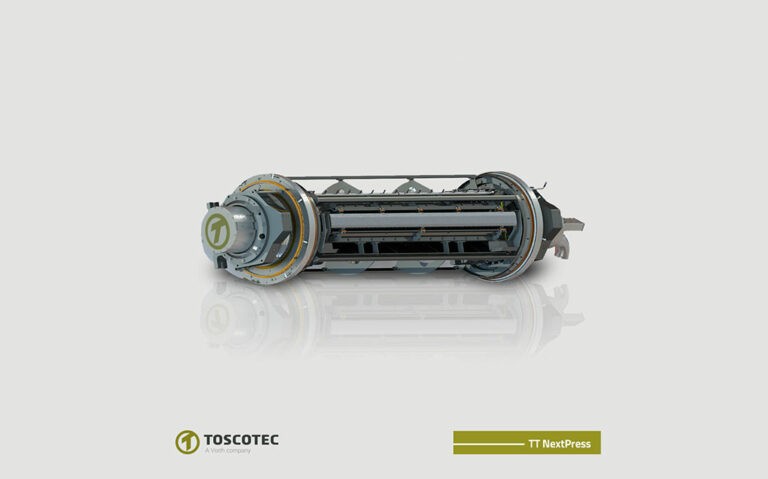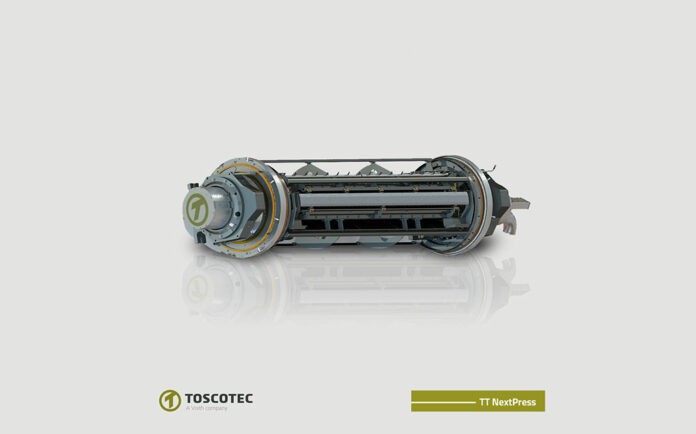 Toscotec has launched the new generation of its shoe press TT NextPress.
Following R&D projects in cooperation with Voith, the supplier said the TT NextPress "delivers a stable after-press dryness rate of more than 47% on a tissue line operating above 2,000 mpm speed".
"This dryness level ensures a substantial reduction of energy consumption, as the Yankee and the hoods use significantly less thermal energy to complete the paper drying process," it said.
A new shoe shape has been introduced to enhance the nip width and increase the peak pressure at the nip outlet, reshaping the outward pressure into a steeper curve.
Machine operators can also now visualise on the DCS (Distributed Control System) the nip pressure of TT NextPress in real time.
Toscotec has also designed multiple independent pressure zones, up to 14 in total, of which 12 are located on the edges.
It said this design ensures a perfect fit between the shoe and the Yankee deformation, and maximises the clothing lifetime.