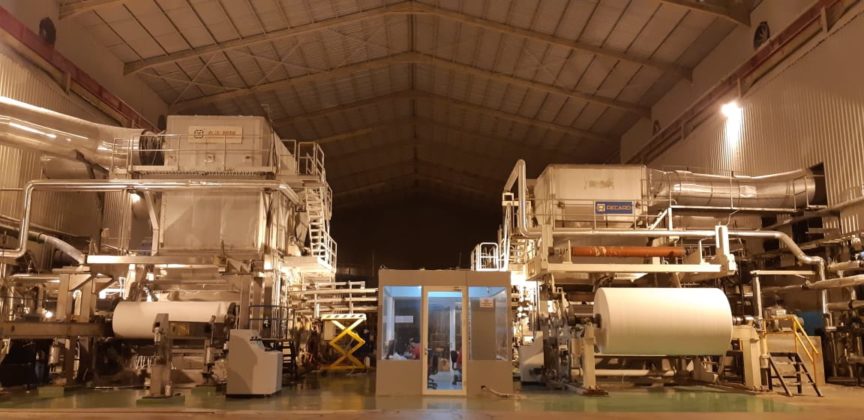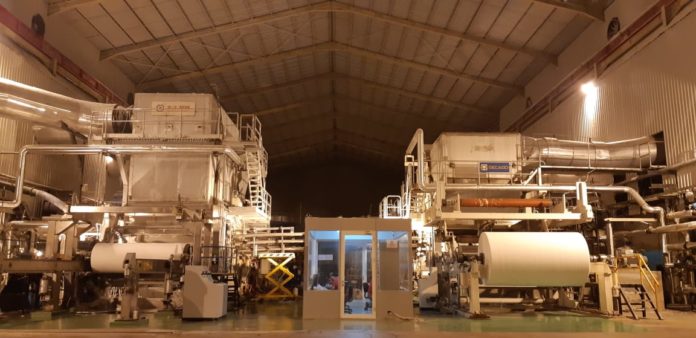 Sun Paper Source and Sopanusa Tissue have responded to the global surge in demand for tissue products by increasing their paper machine and converting line capacities. 
Part of SPS Corporate, the companies said they were seeing "huge opportunity" to develop production in response to the increase in customer demand.  
At Sun Paper Source's Mojokerto, Indonesia-based site, a new paper machine was started up in the first quarter of 2020, while a second machine was started up in the second quarter.
The company now has six paper mills with a production capacity of 120,000tpy. 
Sopanusa Tissue & Packaging Saranasukses has two paper mills with capacity of 48,000tpy.
Both companies have two types of machine: Crescent Formers, which produce low basis weight paper, and Fourdrinier, to produce high basis weight and stiff tissue paper. 
These mills produce tissue paper starting from 10.5 – 50GSM, 1-4 plies, with any kind of size, using either virgin pulp, recycled white and brown grades. 
Additionally, Sun Paper Source's mills have a Deinking Plant with capacity of 200tpd. 
In 2020, the company also invested in eight converting machines that are fully-automatic and semi-automated in order to improve quality and capability. 
Its tissue converting site can now produce 6,000tpm, and an additional 4,000tpm will be installed in 2021 to convert all type of tissue paper, from facial tissue, toilet tissue, napkins, and towels. 
Sun Paper Source and Sopanusa Tissue & Packaging Saranasukses were founded in 1995. 
They export parent rolls and finished products to customers in over 80 countries and five continents.