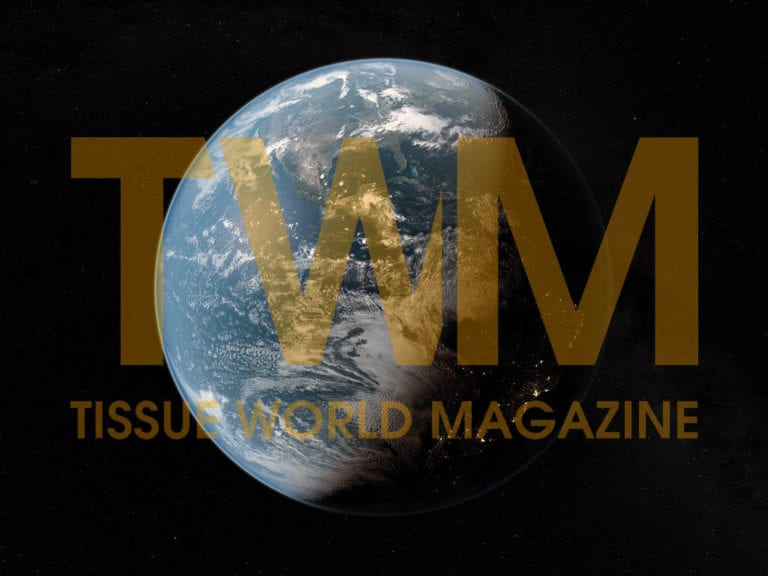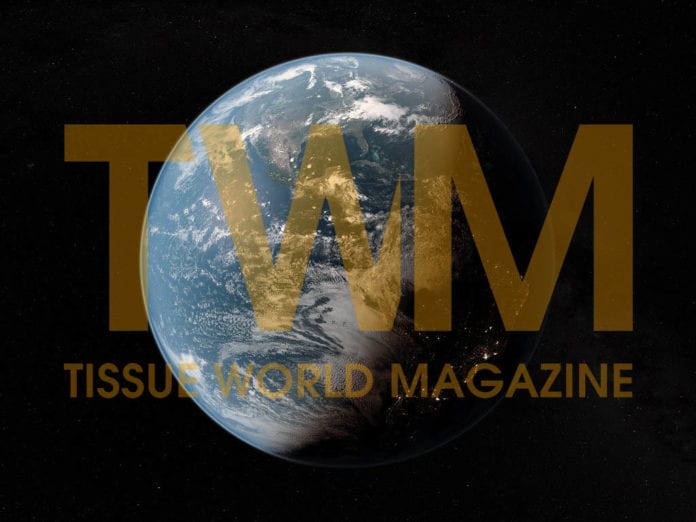 RUSSIA
Syktyvkar Tissue Group starts up new tissue PM
Syktyvkar Tissue Group (STG) has started up a new 114tpd tissue machine at its brownfield Semibratovo plant in the Yaroslavl region in northwestern Russia.
The 2.7m wide PM makes tissue from recovered fibre, which is converted into (AfH) tissue products on the facility's three converting lines. While Semibratovo mostly focuses on the AfH tissue segment, some of the PM's output will also be used to make toilet paper, napkins and towels for the at-home use, STG said.
STG, which is one of the largest tissue producers in Russia, also operates a mill in Syktyvkar in the Republic of Komi, which produces some 50,000tpy of tissue on two paper machines.
News from RISI (www.risiinfo.com)
---
CHINA
Guangdong Shaoneng invests in Steel Yankee
Guangdong Shaoneng has invested in an Andritz-supplied PrimeLineCOMPACT II tissue machine with Steel Yankee.
It will be installed at its Shao Guan, Guangdong province site and start-up is scheduled for the end of 2015.
Guangdong Shaoneng is one of the leading producers of pulp and paper in China. Bamboo pulp produced at the mill location will also be used in tissue production.
The ANDRITZ machine has a design speed of 1,600m/min and a width of 2.85m. The order also includes the complete stock preparation plant, automation, and drives.
---
Yunnan Yunjing starts up 30,000tpy tissue PM
Yunnan Yunjing Forestry & Paper has started up a new 30,000tpy tissue PM at a mill in Puer city, Yunnan province.
The unit, provided by Valmet, has a width of 2.85m and an operating speed of 1,870m/min.
In-house virgin fibre will be used to feed the PM.
The mill currently operates two bleached kraft pulp lines with a combined capacity of around 195,00tpy.
News from RISI (www.risiinfo.com)
---
Hwagain Group closes 55,000tpy mill in Guangxi due to environmental concerns
Hwagain Group has shut down a 55,000tpy mill in Nanning city, Guangxi autonomous region.
The mill, which had a combined capacity of around 20,000tpy of tissue and 35,000tpy of uncoated fine paper, stopped production in late August.
The mill's 60m chimney was demolished on 31 August to great local fanfare.
The site that the mill occupies will be used for commercial developments. Public facilities such as a park and a bridge are planned there.
The mill has long been a target of local residents' anger over pollution.
And in recent years, the quick pace of urbanisation has brought the site into the center of Nanning's Wuxiang New District.
The district is becoming Nanning's administrative and commercial center, as well as a transportation hub and production base.
Moreover, Nanning will host the 45th World Artistic Gymnastics Championships in October, and the main stadium is not far from the mill site.
In view of all these factors, the local government had decided to dismantle Hwagain's chimney by the end of August.
According to the authorities in Nanning, the shutdown of the mill has progressed smoothly.
Some 1,350 former staff members have seen their employment terminated and received compensation.
The local government has not mentioned any relocation plans for the mill, and sources report that the firm has not planned a new facility around Nanning.
Hwagain presently runs a mill in Ganzhou city, Jiangxi province.
It has a capacity of 170,000tpy of bamboo pulp, 135,000tpy of tissue, and 50,000tpy of printing and writing paper.
Last year, the firm mulled over purchasing a 130,000tpy bagasse pulp mill in Nanning from Nanning Sugar Industry. But the plan was abandoned.
News from RISI (www.risiinfo.com)
---
Two out of four new Yuen Foong Yu's PMP lines running
Yuen Foong Yu has said two of its four new PMP Group-supplied Intelli-Tissue® 1600 Advanced lines are now up and running.
The tissue producer announced at the end of April 2013 that it had invested in four new lines with the supplier.
On 28 August, a second PMP Intelli-Tissue® 1600 Advanced line was brought on stream at the YFY's Yangzhou mill in China.
The new 2.8m width CF tissue machine (PM8) has an operating speed 1600mpm and capacity of 75tpd.
It produces virgin fibre-based tissue in the basis weight range at reel from 13-31.3gsm – for conversion into facial tissue, toilet rolls and kitchen towels.
It is the second out of four start-up's that will be performed by YFY and PMP Group in 2014/2015.
Currently Yuen Foong Yu brands include Mayflower, Tender and Delight.
Through production expansion, product line extensions, and strengthening branded products, the company's goal is to be ranked as one of the top five tissue producers in China.
---
TAIWAN
Yuen Foong Yu moves further into tissue
Taiwan-based Yuen Foong Yu (YFY) has invested in the high-quality facial, toilet and towel market after it signed for a new tissue line.
The Toscotec-supplied tissue line will be installed at the company's Ching-Shui mill located in Qingshui District, Taiwan. Start-up will be in the last quarter of 2015.
With a width of 3.6m and a design speed of 1,700mpm, the new production line will produce 120tpd of high-quality facial, toilet and towel grade from 13,5g/m2 to 23g/m2 basis weight.
The delivery, based on an intensive energy-saving concept, includes the stock preparation plant with the approach flow featuring ultimate Toscotec technology TT SAF®, water system, an AHEAD-1.5M tissue machine with double-layer headbox, jumbo suction press TT SuctionPressRoll-SPR1425 and Toscotec steel Yankee dryer TT SYD-18FT.
The supply will also comprise the electrification and controls package, tissue machine auxiliaries like the steam heated hood, steam and condensate system, dust removal system provided by Toscotec's associate Milltech.
In April last year, YFY said it was poised to invest $268m in building several tissue paper machines at its mills in China and Taiwan over the next three years.
This new investment is part of its big expansion plan into the tissue segment.
The company was founded in 1924 and worked in the fertilisers, sugar, and grain industries.
Yuen Foong Yu Paper was officially established in 1950. Yuen Foong Yu Paper produces reading and writing, industrial, and home use paper.
It currently operates in the tissue industry in China with three mills (Yangzhou-Jangsu, Kunshan-Suzhou Jangsu, Beijing-Mafang) with a total annual capacity of 150,000 tpy, and in Taiwan with two mills (ChingShui and Yangmei) with a total annual capacity of 74,000tpy.
In Taiwan the company has around 25% of the domestic market and it is looking at expanding its market share to 35% in the next three years.