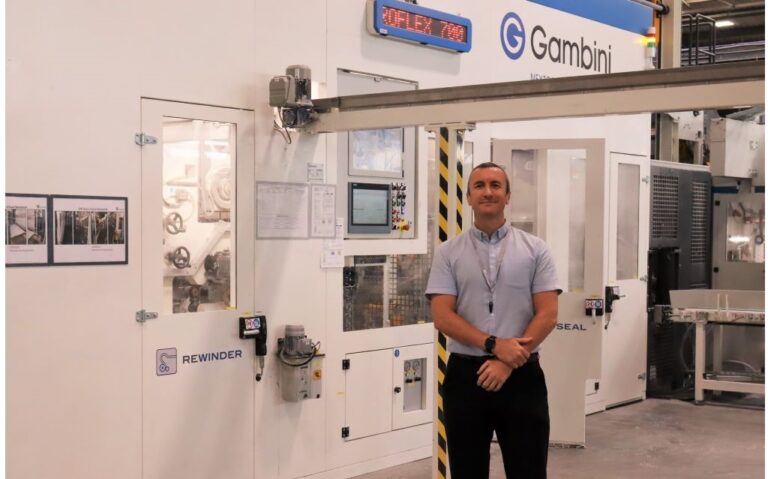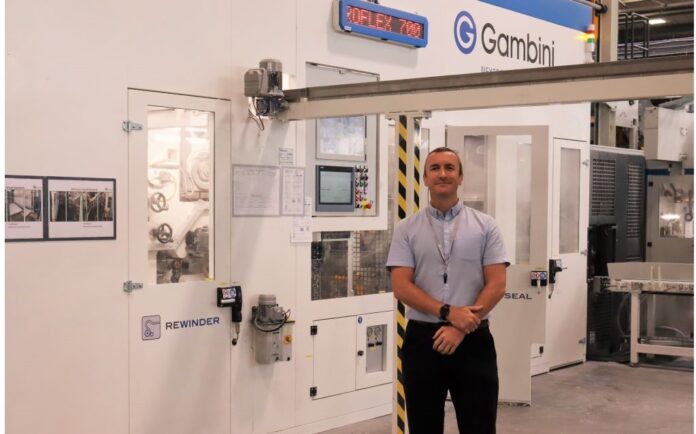 UK-based Northwood Hygiene Products has boosted its AfH product offering with a multi-million-pound investment in a Gambini-supplied converting line and an additional 14,500m2 DC warehouse.
The £3.65m converting line has a capacity of around 13,000 tonnes per year and will be based at the company's Telford site where it will run industrial rolls using 3.42-metre-wide jumbo reels from Northwood's Chesterfield-based mill. 
Some £400,000 has also been spent on additional offices, pallet racking and IT equipment.
More than £1m has also been invested in fully automated packaging and palletising equipment on the company's roll towel and toilet tissue converting line.
Pete Foy, Operations Director, said: "In such uncertain times, and in a market which has seen unprecedented suppression of sales, Northwood is proud to have continued its aggressive investment programme."
Paul Mulready, Marketing Manager, added: "Like many firms, we were affected by the pandemic, but we have weathered the storm and, as businesses have started to reopen, we are seeing a big increase in demand once again.
"The future looks bright and we are investing significantly in infrastructure to increase capacity."
An automated case and pallet labeller has been fully commissioned and will soon be integrated into its upcoming ERP system.
In 2020, Northwood installed £2.5m worth of equipment at its Lancaster tissue mill as well as increasing and integrating output to enabled the Telford facility to diversify and increase production.
It also invested £7m in Northwood Consumer at its Birmingham facility to increase its total daily output of toilet paper rolls to 2.5m.
Northwood has five converting sites in the UK and Spain and operates three tissue mills in the UK and one paper mill in Spain.