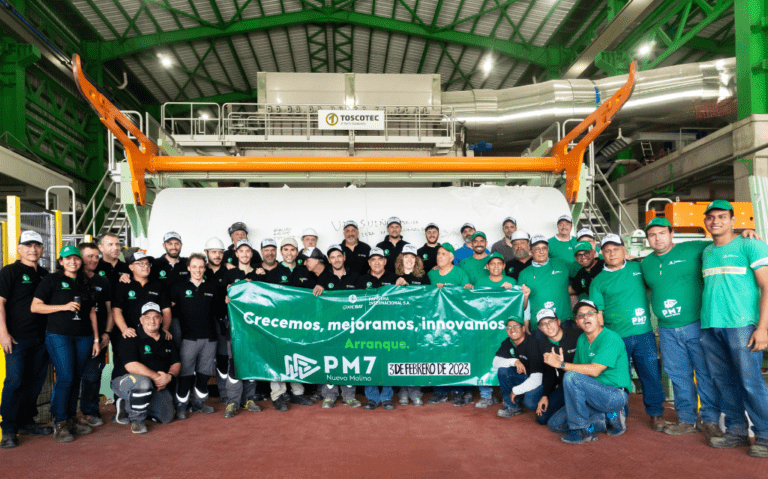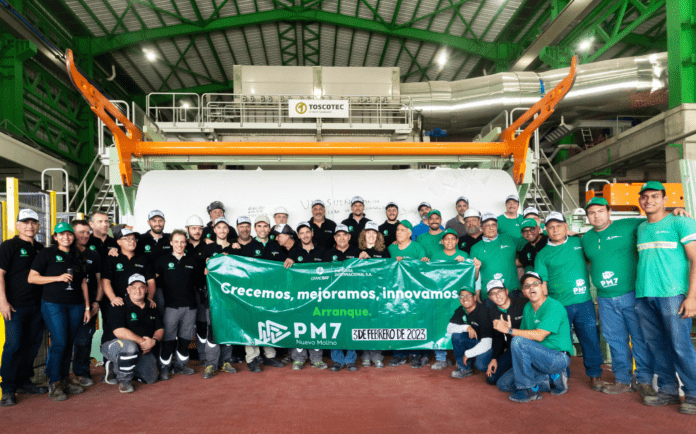 Guatemala's GrandBay Papelera Internacional has started-up a Toscotec-supplied double-width AHEAD 2.2L tissue machine at its Rio Hondo Zacapa site in Guatemala.
PM7 line will add over 60,000 tons to the mill's annual production capacity.
The GrandBay Group has also recently signed with Toscotec to install a second AHEAD 2.2 tissue line (PM5) at Papeles Nacionales' Pereira facility in Colombia.
Toscotec will supply the PM5 line as a turnkey operation scheduled to come online in 2024.
Rio Hondo Zacapa's PM7 has a sheet trim width of 5.5m, a design speed of 2,200m/min, and according to the supplier "is designed to deliver the maximum possible drying efficiency with the lowest energy consumptions".
It is equipped with a shoe press of the upgraded design TT NextPress, a third-generation TT SYD Steel Yankee Dryer, and high efficiency TT Hood.
Toscotec said its patented TT SAF DD (Short Approach Flow system with Double Dilution) "ensures efficient stock dilution in two steps resulting in a significant reduction of electrical energy consumption."
Alberto Matos, GrandBay Project Engineering Manager, said: "This is the first tissue line supplied by Toscotec that we have installed, and the machine is producing high quality tissue.
"We expect it to quickly achieve good runnability and high energy efficiency."
Papelera Internacional is part of the GrandBay Group, a leading Latin American company dedicated to the manufacturing, conversion and sales of personal care and home products of premium quality.