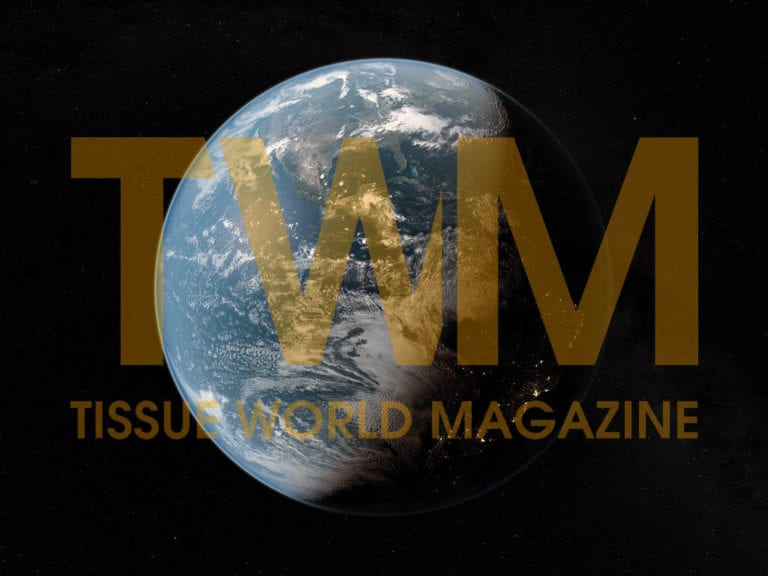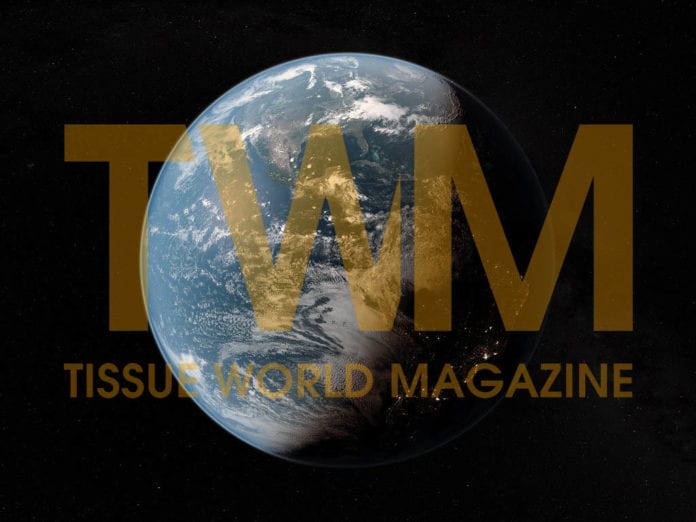 CHINA
YUEN FOONG YU CORPORATION REACHES SPEED RECORD
Yuen Foong Yu Corporation has significantly boosted its capacity on two PMP Intelli-Tissue® 1500 machines after it reached a speed record of 1,700mpm.
PM 5 and PM 6 are running in the YFY's Yangzhou, China-based facility and were designed to produce 75tpd each.
However, on 1 January, PM 5 increased its capacity to 96.7tpd on and 84.3tpd on PM 6.
The PMP Intelli-Tissue® 1500 machines have a maximum operating speed of 1,600mpm and were brought on stream in the summer of 2012.
Reaching the speed record of 1,700mpm has enhanced the daily capacity up to combined 17%, with basis weight at wire of 14.1gsm and 12.3gsm.
The two companies are currently in the middle of an execution phase for the following PMP 4 Intelli-Tissue® 1500 machines for the Yangzhou and Dingfung tissue mills.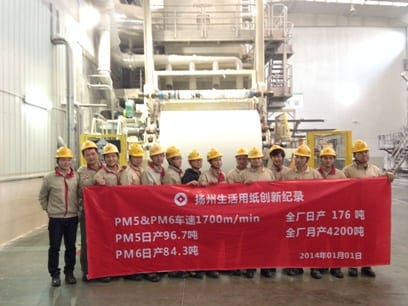 ---
CHINA
FIRE HITS C&S JIANGMEN MILL IN CHINA; NEW PMS DELAYED
(News from RISI) – A fire has hit tissue maker C&S Paper's mill in Jiangmen city, Guangdong province, China, but was extinguished without casualties.
The blaze went through a tissue converting workshop on the morning of 18 January, and was soon put out.
The firm said that normal production has been resumed at the mill, besides in the workshop itself.
The cause of the accident is being investigated and damages are still being calculated.
The mill has a total tissue capacity of around 180,000tpy.
A major tissue producer, C&S currently runs five plants in China, and boasts a national tissue capacity of around 380,000tpy.
New PMs delayed: The firm is pressing ahead with the construction of a new site in Luoding city, Guangdong province.
Two 60,000tpy Andritz tissue units are planned to start up there this year.
Each PM will have a trim width of 5.56m and a design speed of 1,900m/min.
They were originally scheduled to come online by the end of 2013.
However, according to a source close to the project, civil engineering at the new facility hit a delay.
The first PM may kick off production in March, followed by the second in May or June.
Moreover, two new Toscotec PMs with a combined capacity of 59,000tpy which will run at the firm's site in Chengdu city, Sichuan province, have also been delayed.
One will have a trim width of 3.55m and a design speed of 1,650m/min. It will make tissue at a potential rate of 32,000tpy.
The other one will have a trim width of 2.85m and a design speed of 1,700m/min. Its capacity will be around 27,000tpy.
The two machines were originally planned to get fired up in 2013. Their new timeline has not been announced.
---
CHINA
CHINA CRACKS DOWN ON POLLUTION: ALL MILLS IN BAODING CITY HALT PRODUCTION TO UPGRADE BOILERS AS MILLS CLOSE IN ZHEJIANG
All of the paper mills in Baoding city in the northern Chinese province of Hebei have halted production to upgrade boilers in a bid to cut air pollution.
The move is due to a mandatory anti-pollution campaign launched by local authorities.
Local media reported that all tissue mills there were asked to stop production from 14 November to 14 December.
Coal boilers are to be upgraded to use natural gas.
Baoding is an important production base for tissue in north China. It is home to more than 100 small tissue mills with a combined capacity of around 1 million tpy.
These mills have caused many pollution complaints and the city is near Beijing, which has been troubled with serious smog.
The Baoding government has required all factories, including paper mills, to upgrade their boilers to reduce exhaust emissions.
Sources reported that some mills have already finished rebuilding their boilers, and have restarted production.
Fuyang shutdowns: In Fuyang city, a hub for low-quality cartonboard production in Zhejiang province, local authorities are also systematically shutting down small machines and mills.
According to Zheng Mengqiao, General Secretary of the Zhejiang Paper Association, the Zhejiang provincial government has released a specific document guiding the closures.
More than 100 mills were scheduled to be shut down. The deadline for the closures was the end of 2013.
In the future, he said, water consumption and Chemical Oxygen Demand (COD) emissions, a water emission factor describing the amount of oxygen consumed when dissolved matter in effluent water oxidizes, will be strictly limited.
The introduction of a quota system is being discussed.
If a mill uses up its annual quota for water consumption or COD within 10 months, Zheng explained, it may have to halt production for the rest of the year.
News from RISI (www.risiinfo.com)
[box]National 6.2million tpy capacity to close
To curb pollution at a national level, China has launched a capacity closure campaign across the country. A lot of old and small machined are wiped out each year.
This year, the P&P industry is scheduled to wipe out 6.21 million tpy of old capacity.
In 2012, the closure goal for the industry was 9.95 million tpy, and the final results are still being checked by authorities.
In 2011, a total of 8.31 million tpy of outdated P&P capacity was retired.
[/box]
---
CHINA
CHINA'S BAZHOU MINGXING PAPER STARTS UP 12,500TPY TISSUE MACHINE IN XINJIANG
(News from RISI) – China's Bazhou Mingxing Paper has started up a 12,500tpy tissue paper machine at its mill in Korla city in the Xinjiang autonomous region.
The 2.76m wide PM, which has a design speed of 770m/min, is one of a handful of machines capable of making virgin fibre-based tissue products in Xinjiang, using market pulp imported from Russian as furnish.
The autonomous region in China's northwest is large and sparsely populated, covering one sixth of the country's territory.
Demand for good quality tissue products is growing in the area in line with its rapid urbanisation and improving standards of living.
Korla is the second largest city in Xinjiang after Urumqi, with a population of nearly half a million.
Bazhou Mingxing's output on the new unit is destined mainly on the local market.
The firm plans to build more machines at the plant in the next few years, eventually boosting its total tissue capacity to 60,000tpy.
But the timeline is still to be hammered out.
---
CHINA
WUHAN CHENMING HANYANG PAPER MOVES INTO TISSUE SECTOR
Wuhan Chenming Hanyang Paper has moved into the tissue sector after it started up its first tissue line, a Valmet-supplied 60,000tpy Advantage DCT 200HS.
The Advantage DCT 200HS tissue line is now producing high quality tissue at high speed.
It has a width of 5.6m and an operating speed of 1,900m/min and will produce 60,000tpy of high-quality facial, toilet and towel grades.
Delivery comprised a complete production line with stock preparation equipment and an Advantage DCT 200 HS tissue machine including an OptiFlo II TIS multi-layer headbox, a cast alloy Yankee cylinder, an Advantage AirCap hood, an Advantage WetDust dust management system and an Advantage SoftReel reel.
The delivery also featured Valmet's patented Advantage ViscoNip pressing technology.
Wuhan Chenming Hanyang Paper is part of the Shandong Chenming Paper Group, a Chinese paper manufacturing group.
Chenming Paper Group has more than 10 production sites located across China.
---
CHINA
SHANGHAI WELFARE STARTS UP 12,000TPY TISSUE PM IN CHINA
News from RISI – The Shanghai Welfare Group has fired up a 12,000tpy tissue PM at its mill in Shaoxing city, Zhejiang province.
The Kawanoe Zoki machine has a width of 2.76m and a design speed of 770m/min.
The firm announced a plan to expand by installing four identical tissue PMs in 2009. This one is the last to come online.
The other three were fired up in 2010, 2011 and 2012 respectively.
Currently, the mill has a total tissue capacity of around 65,000tpy.
---
JAPAN
EHIME PAPER STARTS UP REBUILD PROJECT
Japanese tissue manufacturer Ehime Paper has boosted its capacity and tissue production efficiency after started up an Advantage DCT tissue line rebuild on PM8.
The rebuild was jointly supplied by Valmet and Kawanoe Zoki and has been redesigned with the Advantage DCT 135 technology. It includes press section, Advantage AirCap Yankee hood, and a Yankee dryer as well as an Advantage WetDust dust handling system.
It is now running at full speed at 1,900m/min and produces high quality facial tissue and low basis weight.
Ehime Paper is a member of Kami Shoji Group, the fourth biggest supplier of tissue paper in Japan.
Ehime Paper produces box tissue, toilet paper and corrugated board products for the Japanese market.