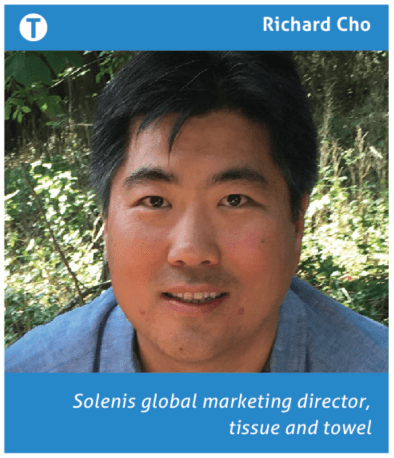 Tissue makers have to face consumer demands every day — demands for softer, stronger and more absorbent products at an efficient cost. Whether producing premium brands
or value brands for consumers or the away-from-home market, the need to improve product quality and machine productivity never ends.
Market trends towards sustainable fibre usage and water conservation are adding even greater complexity to optimizing Yankee cylinder performance. In addition, private label brands are raising quality standards as they look to win share from branded competitors. In today's environment, gaining a competitive edge is becoming increasingly challenging and requires a tapestry of specialised capabilities.
Concurrent with this increasing quality demand is a need to run tissuemaking operations more efficiently and cost competitively. Investment in new machines will increase capacity at an accelerated pace versus projected demand.
This imbalance will lead to lower machine utilization rates and create increasing pressure on market price. The growth of e-commerce will provide consumers easy access to real-time price comparisons (Euromonitor, 2017) and may also introduce new private label competitors into the category.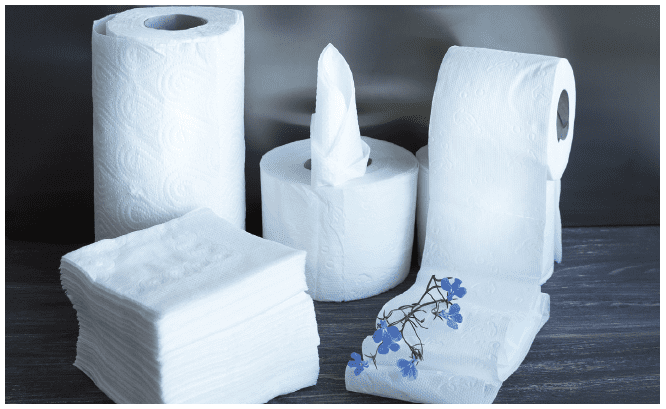 Tissue makers will need to identify solutions across the value chain to deliver against consumer and retailer expectations regarding product quality and price. The Yankee drying cylinder is the most critical area of the tissue machine because its performance has a significant impact on final tissue properties, as well as machine productivity. Using a high-quality and reliably stable coating to protect the surface of the Yankee dryer is vital to every tissue-making operation.
The role of the coating is to adhere the sheet to the Yankee and to aid in the release. As a result, tissue properties are more easily controlled, and the Yankee cylinder is better protected, which helps to extend the operational life of the cylinder and the creping blade. Investment in a more robust coating will help deliver a more efficient total production cost and will have a significant long-term payoff.
The challenge
Many mills struggle to achieve and maintain coating stability because they are subject to changing conditions on a constant basis. These shifting conditions can impact Yankee coating performance and cause machine upsets. Common factors that can compromise performance include:
• Cross-direction moisture variation driven by felt plugging, papermaking speed, and furnish processing changes;
• Inconsistent water quality related to shifts in pH, conductivity, and dissolved solids;
• Variable levels of hemicellulose, fines, and inorganic ions in furnish;
• Temperature variation, which can affect drying performance.
These compromises can lead to productivity, quality, and asset protection issues. Only the most robust and reliable Yankee coating will widen the operating window and enable a tissue maker to overcome these issues.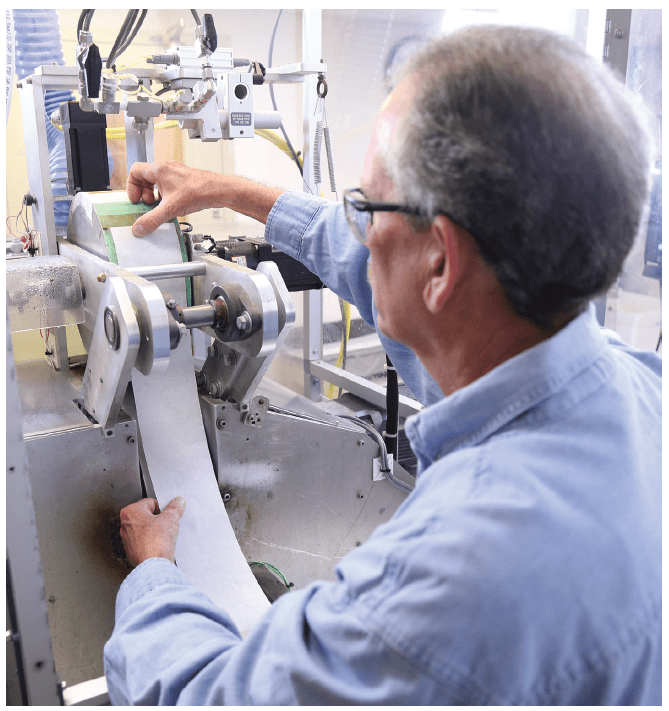 The solution and benefits to the customer
When it's working optimally, the coating promotes adhesion of the papermaking web to the Yankee cylinder, shorter drying times, and superior doctorability. Successful Yankee coating development requires a tapestry of capabilities including differentiated chemistries, field and application expertise and innovative approaches to problem-solving.
With the proliferation of different types of structured sheet machines, working with a partner who understands how to optimise the Yankee coating on different machine types will be a key advantage.
On any machine type, a reliable Yankee coating with a wide operating window will consistently deliver the following properties:
• Doctorability. The coating has the right rheology for optimum creping — a coating that remains stable and consistent throughout the life of the creping blade and quickly reestablishes itself after the blade changes. It also absorbs potential blade vibrations.
• Edge control. The right coating leads to clean edges on the Yankee cylinder, which reduces sheet breaks and delivers predictable creping quality.
• Coating uniformity. Excessive buildup or streaks can occur on a Yankee cylinder with some types of coatings. Streaks can cause differences in the profile of adhesion across the width of the dryer, resulting in lumps or wrinkles in the finished roll of paper. A more uniform coating improves the operational stability of the Yankee system.
A reliable Yankee coating with a wide operating window and supported by world-class field and application professionals enables high-quality creping, which leads to improved bulk control, sheet softness, Yankee protection (less chatter), and enhanced runnability (with fewer blade changes and longer intervals between cylinder polishes and grinds). As a result of these benefits, tissue makers are able to accelerate revenue growth, increase production tonnage, and improve profitability.
This article was written for TWM by Richard Cho, Solenis global marketing director tissue and towel.