In its bid to optimise the conservation of water, Fine Hygienic Holding (FHH) has partnered with Engicon to design, finance and build a modular process water treatment plant (PWTP) for its Jordan-based operations. This project provides its two paper machines, PM2 and PM4, located in the Arenbeh site in Jordan, with the ability to treat its process water and reuse it in the paper making process.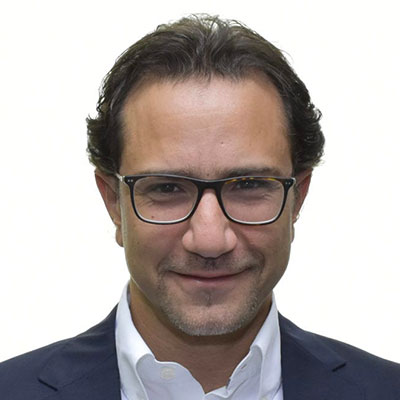 The smartly designed modular water treatment plant allows rapid adjustment of the capacity through the addition or removal of modules. The design capacity of the plant is 900,000 thousand litres per day. Almost 80% of the water coming to the PWTP is recycled back to the paper machines. As a result, it was possible to replace more than 50% of the fresh water with high quality treated process water.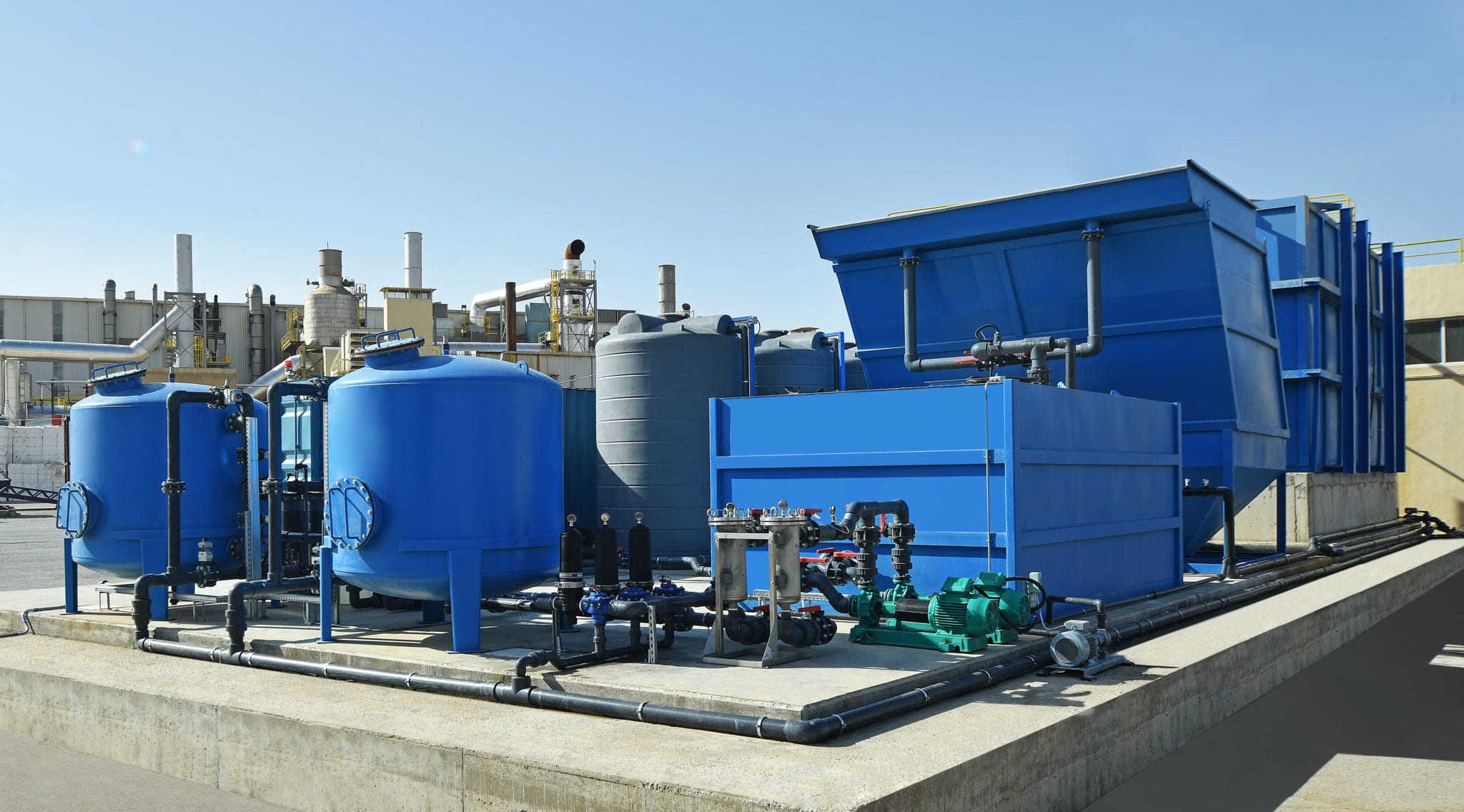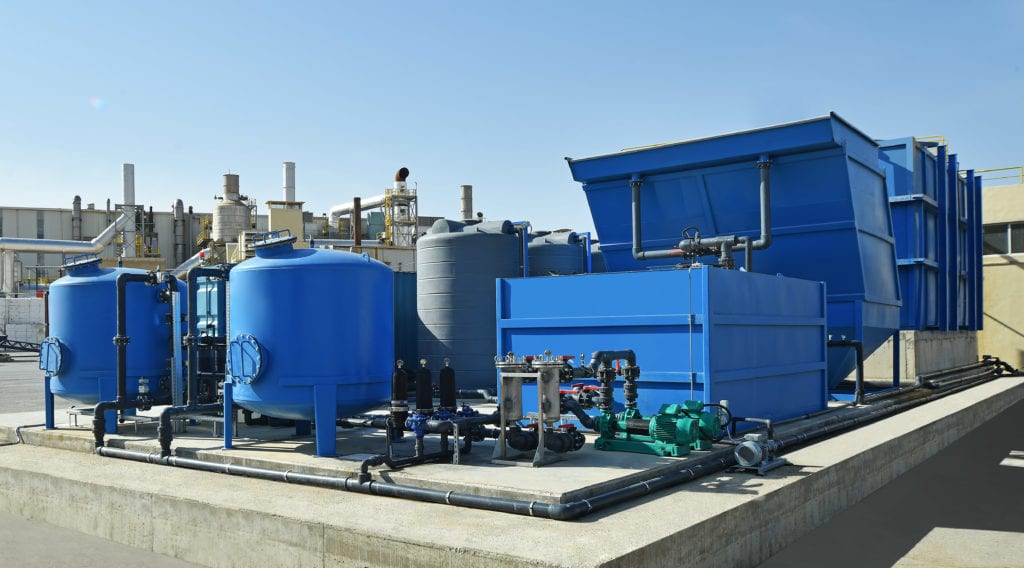 The PWTP plant consists of four different treatment technologies in order to reach the high standards of water quality required by the two paper machines.
The primary treatment consists of Dissolved Air Floatation System (DAF). In the DAF system, solids are lifted by using dispersion water and then scraped off. The effluent is then pumped to the secondary treatment unit which consists of Moving Bed Biofilm Reactor (MBBR) which is an aerobic biological wastewater treatment system. The process is easy to operate because it is insensitive to peaks of organic load and variations in flow rate. Micro-organisms, which are mostly attached to plastic carriers, reduce the organic load. The MBBR unit is followed by Lamella Clarifier and equalization tanks to prepare the effluent for the tertiary treatment, which includes multi-media bed filters followed by carbon filters.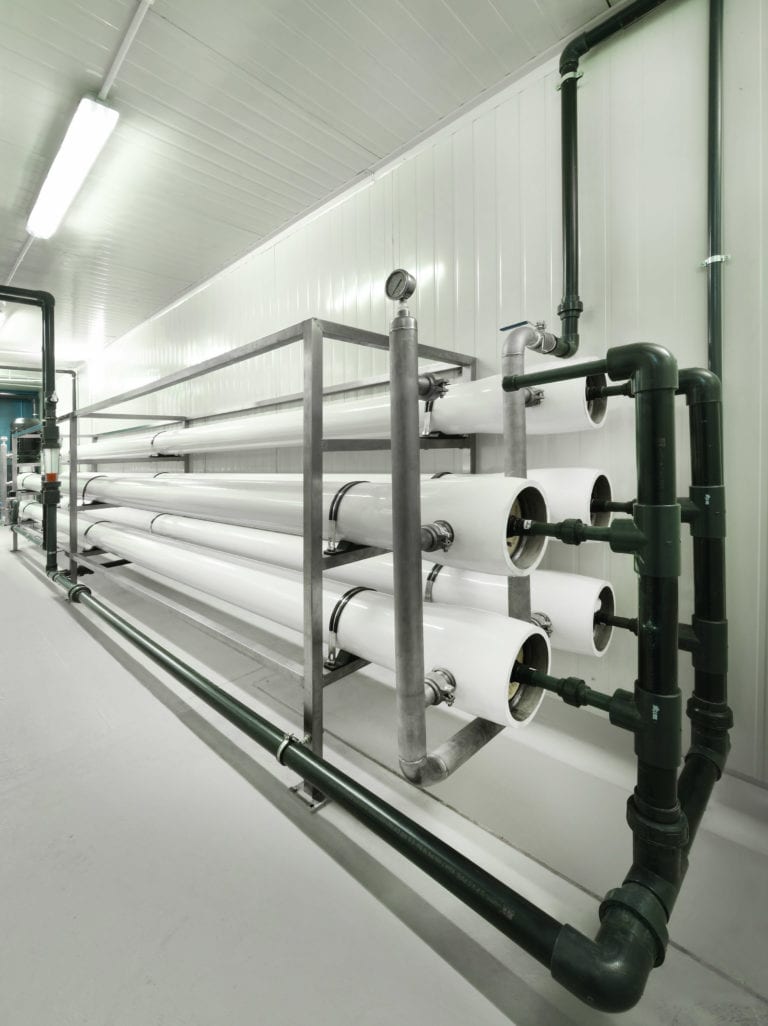 As a final stage of treatment, the effluent is pumped to the advanced treatment stage which includes containerised Ultrafiltration (UF) and Reverse Osmosis (RO) systems. The UF system ensures the removal of suspended solids, bacteria, endotoxins and other pathogens to produce water with high purity and low silt density suitable for feeding the RO system with the treated effluent for the removal of dissolved ionic species and in order to achieve the required final product water quality. The final treated effluent even exceeds the Jordanian standards for drinking water quality.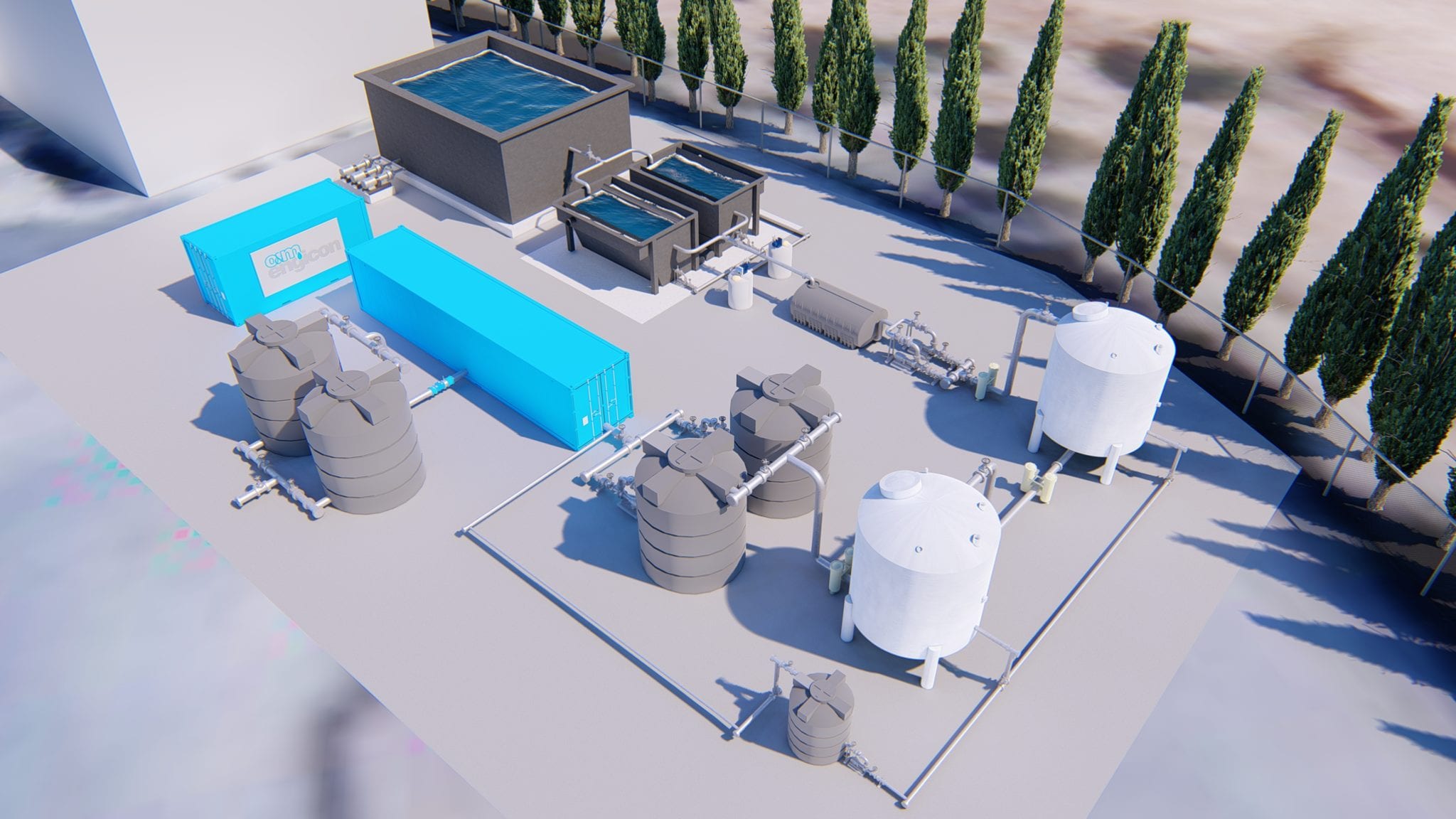 To further optimise its consumption of fresh water, FHH went one step further in using the brine generated from the PWTP to irrigate brine tolerant landscape spaces within its Arenbeh site in Jordan.

The PWTP has not only reduced operating costs, but more importantly it has reduced our consumption of fresh water in our paper machines.

FHH is committed to optimising its water and energy consumption along its supply chain to conserve finite resources in the environment. We are very proud to be the first private sector company in Jordan to take up such a project with Engicon at this scale. We will continue to invest in innovative solutions to further solidify our position as the benchmark for Jordan's manufacturing sector.
| | | |
| --- | --- | --- |
| Parameter | Units | Value |
| NH4 | mg/L | 0.01 |
| K | mg/L | 0.14 |
| Na | mg/Lmg/L | 2.38 |
| Mg | mg/L | 0.08 |
| Ca | mg/L | 0.21 |
| Sr | mg/L | 0 |
| Ba | mg/L | 0 |
| CO3 | mg/L | 0 |
| HCO3 | mg/L | 2.73 |
| NO3 | mg/L | 0.01 |
| Cl | MPN/100ml | 1.99 |
| F | mg/L | 0.09 |
| SO4 | mg/L | 0.99 |
| SiO2 | mg/L | 0.1 |
| Boron | MPN/100ml | 0.01 |
| Co2 | µS/cm | 9.54 |
| TDS | mg/L | < 500 |
| TOC | mg/L | 0 |
| TSS | Mg/L | < 0.1 |
| pH | mg/L | 7.5 |
This article was written by Maen Tabari, Fine Hygienic Holding director of supply chain, Jordan, for TWM.