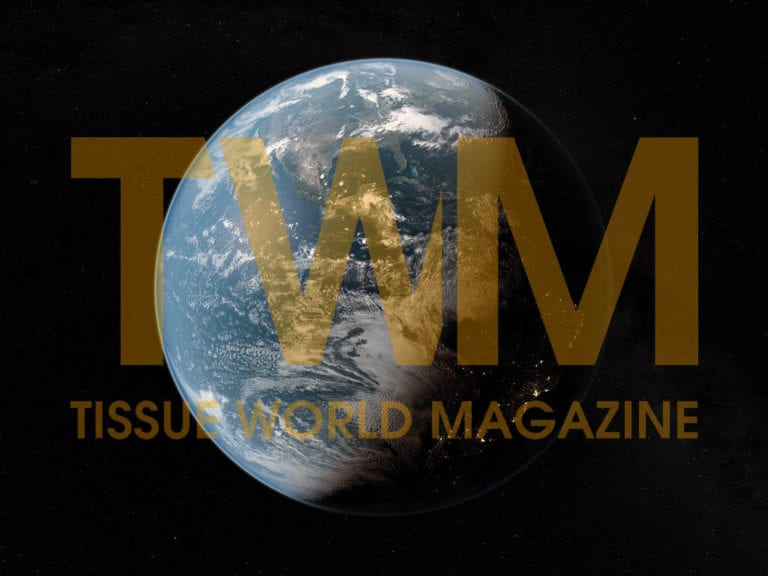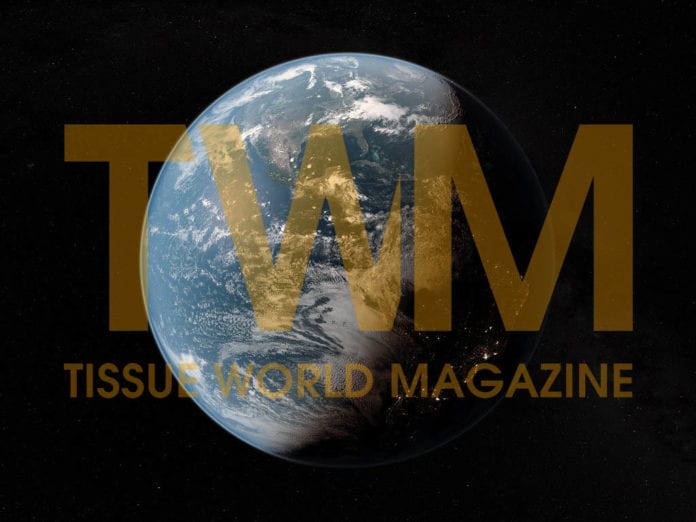 (News from RISI) – Two small tissue mills in Baoding city, Hebei province recently ordered four new tissue PMs with a combined capacity of 80,000tpy.
On 22 January, Hebei Jinboshi Group signed up PMP Group to supply a pair of 27,000tpy tissue PMs.
Each unit will have a trim width of 3.65m and a design speed of 1,200m/min.
With a daily capacity of around 75 tonnes, each PM will be able to produce tissue in a basis weight range of 12.5-25g/m² .
The first PM is scheduled to start up at the end of 2016, followed by the second in mid-2017.
The firm currently has a tissue capacity of around 23,000tpy at a mill in Mancheng County.
Also in Mancheng, Baoding Yusen Paper placed an order for two 13,000tpy tissue PMs on 18 January.
Weifang Hicredit Machinery has been chosen to provide the units, each of which will be 2.85m wide and have a design speed of 1,000m/min.
The firm started up an identical Hicredit PM in September 2015, bringing its present tissue capacity to around 63,000tpy.
More PMs coming in Baoding: There is a trend towards expansions at mills in Baoding as environmental standards get stricter.
Hebei Xuesong Paper brought one 21,000tpy PMP tissue PM online each year in 2014 and 2015, boosting its tissue capacity to 67,000tpy.
And Hebei Yihoucheng Commodity will fire up a 25,000tpy tissue PM from Andritz in mid-year.
It currently operates an identical 25,000tpy PM.
The investment frenzy is being attributed primarily to environment protection pressures.
Mancheng has long been a hub for small tissue mills with a combined capacity of around 1.2 million tpy.
The county, which is near Beijing, has been blamed for serious water and air contamination from the tissue industry.
To address the issue, the local government has been mandating closures of small boilers at individual mills, and is working to introduce a cleaner central power supply system.
And mills are trying to invest in new PMs, replacing older ones with higher emissions.
Although the Chinese tissue sector is facing overcapacity, Mancheng is believed to still have growth potential due to the Chinese government's strategy to encourage regional growth in Beijing and neighbouring Tianjin municipality and Hebei province.
China has mapped out a Beijing-Tianjin-Hebei (called "Jing-Jin-Ji" in their abbreviations) integrated development programme.
According to the Jing-Jin-Ji strategy, Beijing will be the national centre of political, cultural, and international exchange activities as well as a technological innovation centre.
The strategy will see the relocation of such functions as manufacturing, education, medical services and regional logistics from Beijing to its neighbours, which will help adjust the regional economic structure.
Along the way, priority will be given to issues such as environmental protection and industrial upgrades.
Thus, the strategy is seen as a great opportunity for Mancheng mills to install new PMs to meet the environmental regulations, as an alternative to quitting the market.