Atlas Paper, Cascades Rockingham, Roses Southwest Paper and Von Drehle: TW visited the southeast of America to get the latest developments from some of its key manufacturers.
Plus, Fisher International highlights T&T production in the region. A TW special report.
Atlas Paper Mills: Jim Brown, chief executive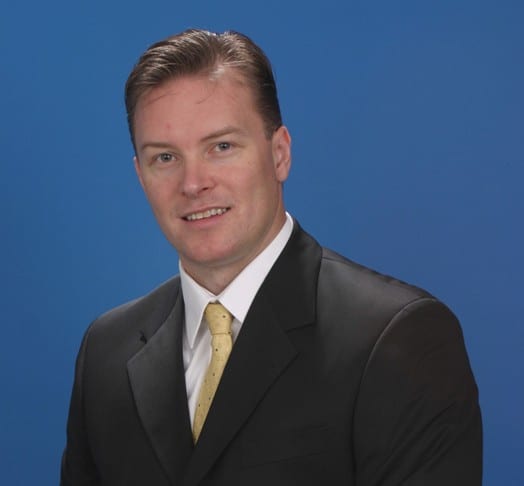 Atlas Paper Mills processes over 50,000tpy of tissue paper using recycled fibre and its manufacturing process is free of chlorine and chlorine derivatives. It converts four million cases of Eco-friendly towels and tissue for use in the AfH and value retail markets and also converts kitchen roll towels, hard-wound roll towels and centre-pull towels.
The Miami-based site uses sorted office and coated book stock as well as white ledger SOP and CBS sourced from Florida. The business also has its own branded products, all of which are made from recycled fibre.
Atlas chief executive Jim Brown told TW: "Our high quality products are made from recycled fibre, yet they are quite soft and much less expensive than our competitors, not to mention that they are sustainable."
'These are exciting times for Atlas, as the company is well-positioned for significant growth and industry leadership.'
Growing Atlas Paper Mills:
The company was recently acquired by Peak Rock Capital, an Austin-based private equity company that invests in leading middle market companies. Brown says the move will mean the company "benefits greatly from Peak Rock's resources in growing the business organically and through acquisitions".
He adds: "We are uniquely positioned at Atlas Paper Mills to grow our business and gain share, in partnership with our customers, suppliers and employees. In fact we've seen
company-wide revenues grow by 15% in the last two years alone, driven by demand for tissue products in both the commercial and residential marketplace."
AfH Tissue Industry:
The AfH tissue segment is growing by slightly more than 2% annually, while Atlas' business has been growing by double digits as it increases share, improves operations and expands product offerings. Brown says: "These are exciting times and we are well-positioned for significant growth and industry leadership. We will continue to improve our operational processes, expand our product offerings and build on our well regarded legacy for the benefit of the communities that we serve."
'We've seen company-wide revenues grow by 15% in the last two years alone.'
Local Tissue Industry:
Brown says that as the unemployment rate decreases and the economy gets better, more people will travel, so there will be an increase in demand for AfH tissue products. "There is growth here, we're seeing positive trends," he says.
He adds that AfH won't move to the ultra premium sector. "The 2009/2010 recession brought new parameters to the market here. It's not the same now, people are more cautious. Unemployment is still high but hospitals aren't shrinking, neither are schools. Hotels go up and down, and manufacturing generally continues to be a challenge."
Roses Southwest Paper: Enrique Todd, executive vice president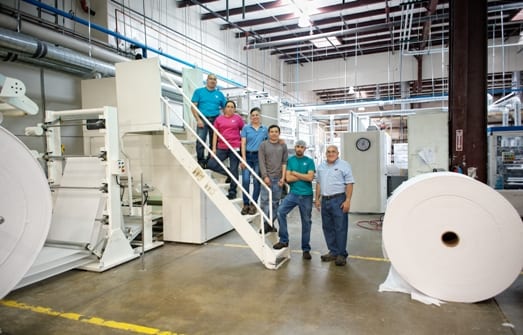 TW is greeted with a big smile from Enrique Todd, the executive vice president of Sanford, Florida-based Roses Southwest Papers. And as it turns out, there's plenty of reason for it.
The family-owned business was established in 1984 by Rose Marie Espat and Roberto Espat and now produces high quality paper products, toilet paper and napkins. The Sanford site was bought in 2005 and is now home to a Crescent Former paper machine that produces three grades, high end bath tissue, towel and napkins, both two and three ply. Since 2005 and due to equipment upgrades and training it has increased its capacity by 20%.
The business started with a converting site in Albuquerque, New Mexico, which houses eight Converting lines: six of them are Bretting machines, one is a traditional bath tissue line from PCMC and one is from Consani.
"When we moved here there were a lot of improvements needed to be made," Todd says. "So we invested a lot of money between 2005 and 2007 to improve the closed loop water system while experimenting with recycled fibres and ultimately cellulose. One substantial investment included a new Andritz-supplied hood and fibre dust recovery system which was finished in 2011."
The AfH market is the company's main sector and it services large growth areas in the South East area, including several large restaurants chains. One trend the business is repeatedly seeing here is demand for a better quality of product. "We've been successful with the national chain restaurants, by offering a quality product and responding quickly to their demands" Todd says. "And we are still seeing an increase in demand from them to the extent that we will need to invest in a new paper machine in the near future. The recession has slowed down our expansion plans but it's not stopped them and we want to continue to carefully expand."
He adds that when there's a slowdown in the market generally, outfits such as McDonalds increase. "They are master marketers, they've tried and successfully changed their appearance. In a recession, the better restaurants also level out. We were growing 2% during the crisis and now we're growing 6%."
However, while the plant has seen growth, Todd adds that this hasn't been mirrored in the south west of America where there's "a lot of competition from Chinese producers that are able to ship and displace American-made products without difficulty".
Roses, hasn't yet expanded further into other product areas but that is one area where its future growth lies. "There is plenty of room to grow into the private label market and we already produce our own labels," he says. "We have the best technology so we can compete. We have small ideas that become big. As a family-owned business, there is a lot of discussion about this. Once tissue gets in your blood, you're done for."
'Once tissue gets in your blood, you're done for.'
As a small to medium-sized company, Roses has also been able to experiment significantly with many aspects of the production process. "We're a small company and a lot of experts like to come because they have a voice here. They can share their knowledge and see the outcome. That's been of great benefit for both." It has also looked into ply-plus technology, which Todd says has maximized its production and should boost its bottom line.
The consumer in the US is "very responsible with the environment but unfortunately very misinformed when it comes to the benefits of virgin fibre vs. recycled fibre; typically they don't take into account the amount of energy and chemicals used to clean and process recycled fibre and the yields when comparing it to virgin fibres", Todd adds. "Sustainability is key for us in both arenas. Recycled products are good to some extend but highly overrated by the consumer in this section of our industry and there are definitely political benefits: it sounds good for a city to have recycling high on its agenda. For us as long as fibre is grown as a crop, cellulose will probably be a better option. Our customers are also asking for FSC and PEFC, we're seeing an increase in demand for that."
However, he believes recycled products are not as environmentally friendly as they could be, that there is room for improvement. "We should still be producing virgin fibre not just for the home consumer but also in larger consumer base business such as restaurants, airports, sport arenas, etc. I do think recycled leaves a bigger footprint than virgin fibre. And we should always use both responsibly to better service and balance our environmental footprint."
Cascades: Eric Taylor, Rockingham plant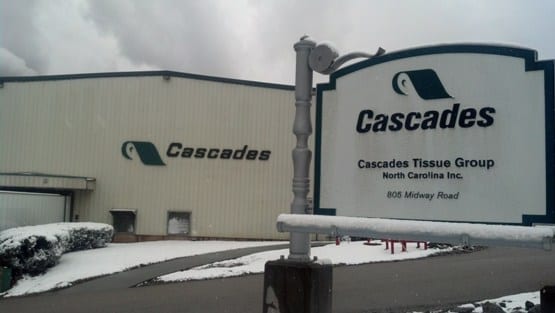 The Cascades Rockingham plant sits tucked away off a vast highway, almost completely hidden from view. The local area is known for NASCAR, golf and, of course, tissue.The site was created in 1983 and it marked Cascades' move into America when the company took it over 30 years ago.
Mill manager Eric Taylor greets TW from his office. "Our move into America years ago was a challenge," he says. "But we've met that opportunity head on."
A Crescent Former supplied by Voith was added in 2000 to the 130-staffed site's existing PM, designed and assembled by Cascades. The business now produces 160tpd on the two tissue machines and all the products are 100% recycled. "We have many environmental standards," Taylor says. "We're Processed Chlorine Free®, we have EcoLogo™ Green Seal™ and Green-e® certifications. Our markets require us to have these."
He adds the investments in environmental certification hasn't made the business necessarily any easier, "we were very green before our competitors," he says. "Now they have adapted to pursue green certifications too. But, one of our key strengths is that we're a small and compact facility. We're unique."
The business sells most of its production as parent rolls. Only 40% of the paper manufactured is converted on site and the rest is sold to its sister plants in North Carolina or elsewhere. Its largest volume products are towel and napkins, which it creates for major janitorial and food service customers.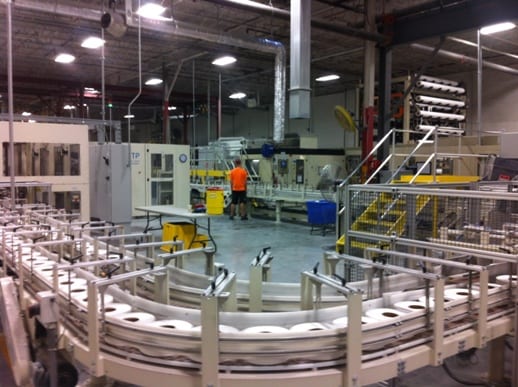 Taylor adds that paradoxically, the crash in 2008 has meant that tissue products for outlets such as fast food and dollar stores increased. "Some people have moved away from premium products as the recovery staggers along. There are many who are not earning what they once did and look to save money where possible. Tissue products are seen culturally as a necessity similar in priority to food. Although we all have to eat, what we have for income will cause us to choose what we eat. With low or reduced income, more consumers seek out value or economy products."
He says that tissue parallels what's happening in society in that it's an indicator of wealth. "Increased demand for value and economy products away from premium is an indication of reduced disposable income," he says.
'Increased demand for value and economy products away from premium is an indication of reduced disposable income.'
For the local tissue market in the south east of America, there will be growth: "We're seeing more demand for private label and less demand for branded products. Tissue demand in the local area has been steady. There's a certain seasonality with the AfH market; we historically would see a decline in winter, but having said that in the last few years we've not seen it as severely. Also, the population here in the south east is growing and with that, this area will need more capacity." As for quality, he says although the economy is moving some consumers away from premium, they keep high expectations for the product.
Cost control is seen as one of the main challenges as well as energy use. "We need to do what we can to be more and more productive and efficient," he says. "We are making each plant more efficient and we operate here quite independently. Our location is good – we're located two hours away from many large cities. But finding the right quality of staff that have the right skill set can be a challenge. You need to have the right people to be a success."
Long term, the ability to remain competitive is key. "You have to continue to improve and invest," he says. "There's a lot of good equipment out there but we need to keep up with the people side. It's becoming more difficult to find the skill level needed."
Von Drehle: Jon Thomson, at the company's Maiden, North Carolina-based site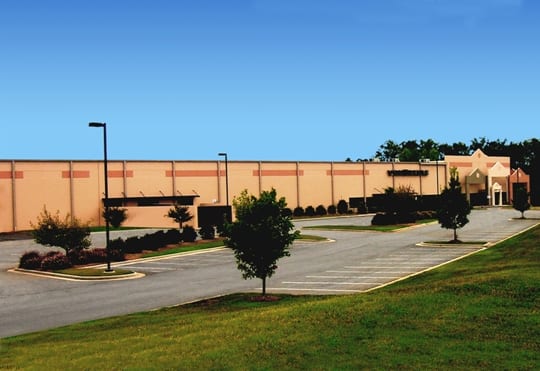 Von Drehle's largest converting facility is in Maiden, NC, and the plant has just added another high speed automated line and new robotics supplied by Schneider Equipment. Established in 1974 by Frank von Drehle, the company started paper converting in 1999 when it opened a new converting facility in Memphis, Tennessee. In 2002, the Maiden, NC, converting facility was first opened, and their Las Vegas, Nevada, converting facility was opened in 2005. In 2007, von Drehle purchased their Cordova, North Carolina paper mill and in 2013 it opened Blue Ridge Molding in Conover, NC, to manufacture a variety of its towel and tissue dispensers, and purchased Mississippi River Pulp in Natchez, MS, as the site of their new, additional paper mill.
The company's Cordova, North Carolina, paper mill houses two PMs supplied by Metso, which produce high quality towel and tissue products for the AfH market, and are made from 100% recycled fibre. It also produces many Green Seal Certified towel and tissue products.
Its converting facilities convert all of the paper produced in Cordova, with Bretting lines as well as Perini and PCMC. Distribution is "across the US," something the company plans to expand further.
"We doubled the size and capabilities of our facilities in 2007," corporate marketing manager Jon Thomson tells TW from his office at the family-owned site. "The company also purchased the Cordova mill which houses two new Metso machines." He says the business is seeing very strong demand for quality recycled towel and tissue products in the western U.S. "We've added new distributors and have experienced substantial organic growth. We are fairly new out West," he adds, "but we are growing rapidly and have added distribution in areas as far west as Seattle. We're everywhere now and we continue to grow every year. We also do some private label manufacturing."
'We are growing rapidly and have added distribution in areas as far west as Seattle.'
He adds that towel and tissue for the AfH market in the U.S. is experiencing "fairly flat growth – around 2%," but adds that von Drehle's sales are outpacing the market growth. "We're moving into new territories and markets – going into different sectors, such as healthcare for example."