By Tissue World magazine editor Helen Morris
As the WEPA Group's French mill, WEPA Lille's location is key for understanding the dynamics within the French and European tissue markets
It's not surprising that for private label specialist WEPA Lille – located practically on the border of France and Belgium – the tissue markets it keeps the keenest eye on Germany and Italy. A major part of the site's production is exported into the Benelux countries, but it's these two European tissue-producing giants (where private label dominates by a staggering 84% in Germany but just 50% in Italy) that are key to its French market strategy.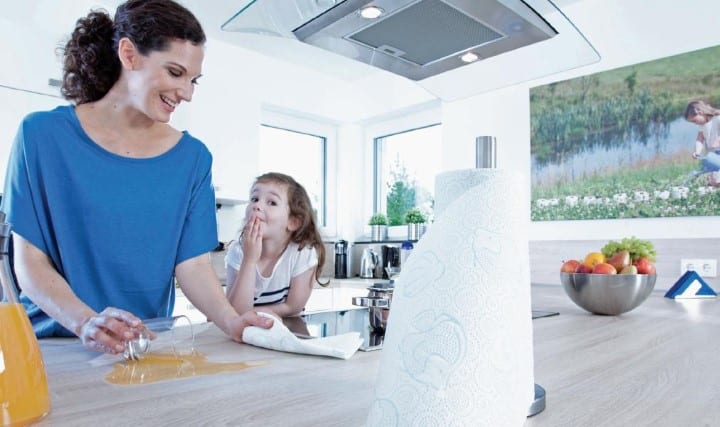 Established in 1948, the WEPA Group is still family-owned. Its European footprint covers 11 locations dotted across Europe and it claims 25% of the German market share and 8% of Europe's. Its annual tonnage of approximately 640,000 tonnes makes it one of the four largest European producers of hygienic papers.
TWM meets mill manager Pascal Pacaud, group management member Wolfram Hauff and Hector Bermejo, head of sales France at the Bousbecque-based site, the group's French mill.
Hauff says having a Europe-wide outlook is vital for the company, and in France, where private label holds 65-70% of the market, it is seeing trends that are more similar to the German market where private label dominates. "We see France evolving more and more into the German market rather than the Italian market, where private label isn't so dominant," he says.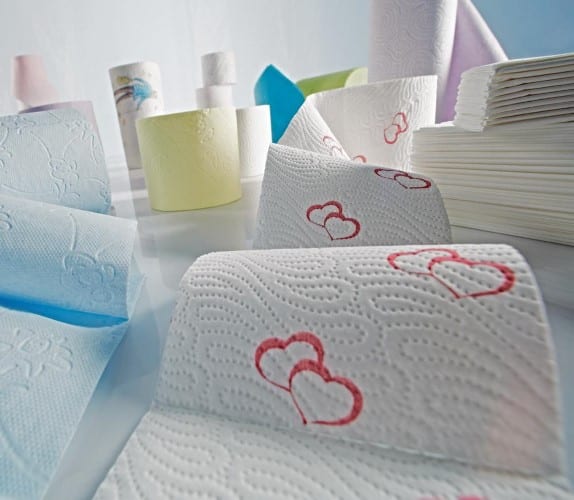 The private label versus branded market share in France has grown steadily in favour of private label over the past few years. Hauff says: "Private labels are gaining shares and we're expecting the domination of private label in the Germany market to be mirrored more and more in France."
Bermejo adds the company isn't seeing a lot of evidence that brands will grow: "The quality of private label products is now equivalent to branded products."
Despite recessionary climates, cleaning and hygiene is seeing a stable growth rate in France with the market expected to see further growth, with higher and higher demands for quality from customers. Estimated growth for hygiene products in western Europe is approximately 100,000tpy, with demand drivers including population growth, new product specifications, higher quality standards and only limited substitution possibilities. Interestingly, the estimated growth in eastern Europe is 135,000tpy, with demand drivers including GDP growth, increased urbanisation and the increasing penetration of Western European retailers.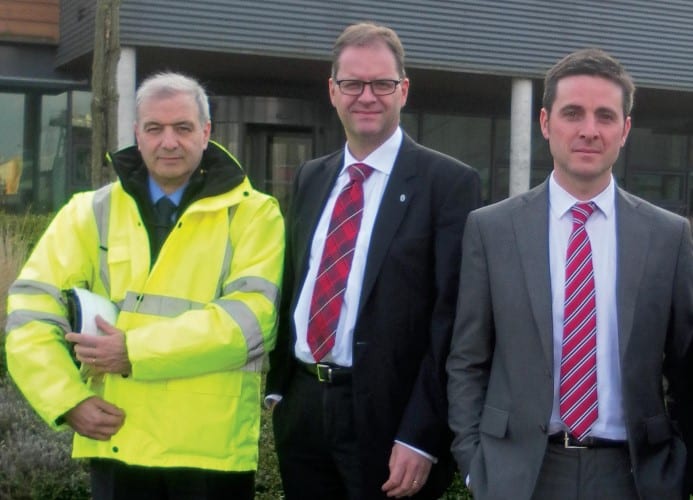 Yet the market remains volatile, and WEPA Lille's strategy has been to improve its technical efficiencies with an investment in a tissue PM.
Pacaud says: "The investment is key to maintain the demand for increased quality of products that is coming from customers. We have had to improve the quality of our equipment."
The Toscotec Ahead 2.0S line is expected to be up and running in the second half of 2015 and will produce 32,000tpy of everyday consumer goods – toilet paper, kitchen towels, cosmetic tissue and paper handkerchiefs. It joins WEPA Lille's two other PMs. "The investment aligns our company even more towards Europe," he adds. "It will help support us to meet the needs of customers in the European food retail sector and extend our presence in the private label segment. We were buying in a lot of jumbo rolls that was less cost effective and this machine fits perfectly; we needed to make the investment for an efficiency point of view and also to remain competitive."
The site also has seven converting lines supplied by Perini, Futura and Gambini – two kitchen towel lines and five toilet tissue. Pacaud adds that throughout the mill energy efficiencies are normal for the company: "We've been improving on this 2-3% year on year."
Operations Report
The group has undergone a restructuring process which has resulted in "very fixed rules", which Hauff says has impacted the French site. "We're not doing every product for every price, but try to be strategic. We don't want to offer everything and we are trying to gain volumes without being aggressive as part of a normal optimisation process."
The question throughout has been how the company differentiates itself and one of its main strategies is its network and where it is located around Europe. "Our French mill is key. Innovation is also key, and the French market lends itself well to that."

With the company's Europe-wide view, Bermejo emphasises the power of discount and grocery chains to influence local trends, something he says is especially evident in France: "Hypermarkets, discount stores and super stores here try to attract more consumers through promoting a distinctive range of products with a wide variety of colours and perfumes. There is a lot of innovation surrounding these products and it is vital we maintain good contacts with these customers, it is the key to the market here."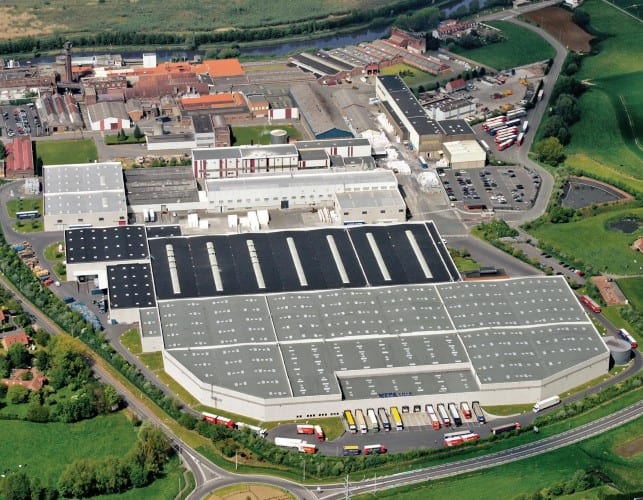 One trend he expects to see more of is the sale of grocery products, including tissue, over the internet. "At 5%, internet shopping in France still has a fairly small share of how tissue products are bought, but click and collect is developing more and more here. It's connected to city growth and more people living as singles in cities. People are ageing and living longer. So we are seeing a lot of potential for this and while it's not changing the drivers for now, it's a topic for the future. We are looking into this a lot, the way people buy their products will continue to change."
While there is no overcapacity in the French tissue marketplace, WEPA Lille is focused on its presence in the surrounding markets. Within France, he adds there's no presence or influence yet from China, but the market is seeing presence from the Turkish tissue players, which is bringing new pressures. Hauff adds the French tissue industry is counter-cyclical: "Generally demand is less affected by the economy, and while we're still not seeing high growth, there is still growth at nearly 2% every year in the hygiene sector." Kitchen towels, he adds, are forever useful and convenient. "It's a growing market here, it's very popular and demand is relatively stable."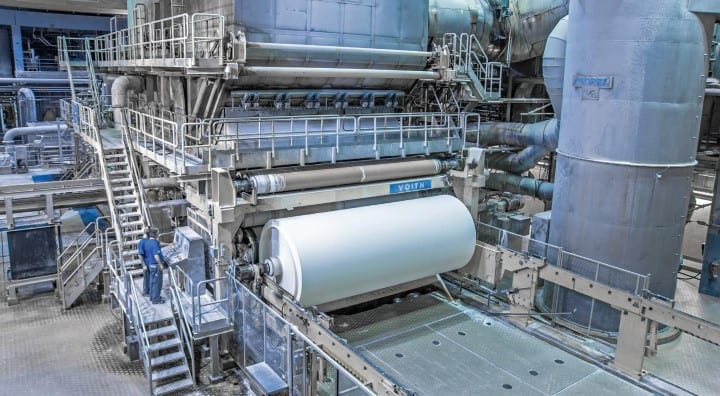 Sustainability is a huge issue for customers and Hauff says its customers are asking for the company to develop sustainability even further. "The question is how we differentiate ourselves and one of our main strategies is our network and where we are located around Europe. For that, we also consider further growth in countries such as France. Europe works as a network and that the business is steering its network Europe–wide."