By Tissue World magazine editor Helen Morris
Already a market leader, quality product and location are key as MP Hygiene aims to clean up in more ways than one
"France's leading independent hygiene producer" is a phrase that comes up often during TWM's interview with MP Hygiene's president and chief executive Marc Miribel. The French tissue market is dominated by the world's biggest global players, which makes it a unique point that MP Hygiene is now run by the great grandson of founder Louis- Alexis Miribel, and that the company's market strategy remains proudly and fiercely independent some 152 years later, carefully protected by a family of entrepreneurs.
Miribel is in turn modest and enthusiastic, quick to laugh, and speaks fluently in English. We meet at the company's snow-covered integrated plant located in the picturesque French commune of Annonay in the Rhône-Alpes region of southern France. Established in 1863, he took over the company in 1997 and after viewing opportunities in the market gave the business a new focus: hygiene.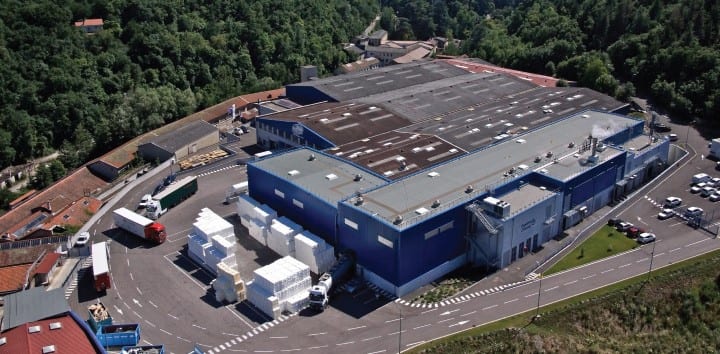 At the time the company had a €6m turnover and 50 staff. It is now a €60m turnover company and produces 30,000tpy across four sites and on 21 converting lines mainly from suppliers Gambini and United Converting. It had been buying parent rolls from Italy, but in 2012 it became fully integrated with the start up of its first tissue machine, supplied by Toscotec. "We made this purchase to be competitive as we were buying parent rolls in from Italy," Miribel says. "We also wanted to have better control over quality and to be completely independent.
It would have been difficult to grow and stay competitive without it." The investment cost €30m and is the only major investment made in this region of France in the last 20 years.
The move to hygiene was a vital decision: with the arrival of the euro and the abolition of border controls in 2003, the Italians started to sell directly to French retailers and meant MP Hygiene was at risk of losing its competitive advantage. In 2009, the French market also saw a big demand for hygiene products due to the H1N1 flu virus. "France in general had a shortage in hand hygiene products, so there was a big opportunity for us," he says.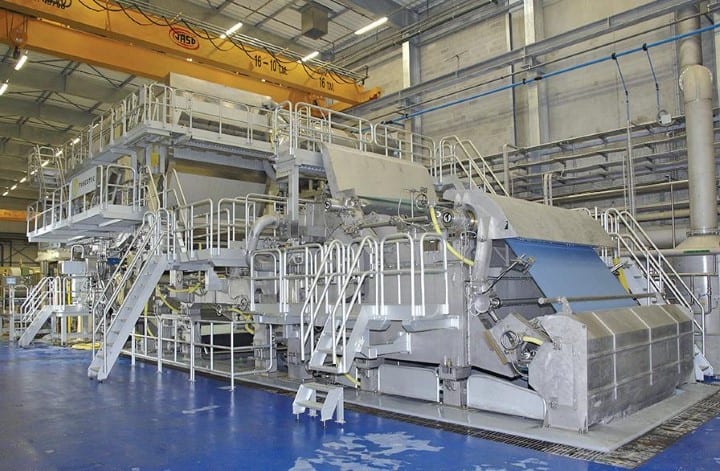 MP Hygiene now produces private label products for the AfH market, and products include paper wipes and dispensers, specialist wipes and soap, while 20% of its production is of nonwovens and disposable products.
As a sector he adds it is largely recession proof: "Despite the gloomy economic conditions in Europe, we haven't seen a big impact on this sector. Equally, if the growth in Europe does come back we will see even more demand. The main thing that does impact our business is exchange rates; tissue and hygiene are very subject to that and so when the Euro loses value with the dollar, that's what impacts this industry the most and puts all of us under the most pressure."
There's room for further organic growth and he mentions "the dream" of a second paper machine in the years to come. "Had you asked me that two years ago, I would have said it was impossible. Now it's a dream that's in reach."
Quality is key: the company manufactures all its wiping products in pure cellulose, all of which are ECO Label qualified, and it only produces FSC and PEFC certified hand towels, which he adds the company is seeing more and more demand for. "We sell premium products and are focused on increasing wet strength. We only use pure cellulose also, no recycled. This was a choice from the start; when you work in hygiene, using pure cellulose is very important. It's all about the quality of the product – it's used for hygiene, so it's very important that it's the best product possible. You don't use recycled shampoo, why would you use recycled hygiene products?"
According to Miribel, the French AfH sector is growing 2-3% per year despite the recession. "There's still growth. The hygiene sector has a lot of potential; the air dryer is not as good as tissue, tissue is more hygienic. Hand hygiene is our speciality."
Location is also key: MP Hygiene is the only paper mill south of Lyon and it is close to the Italian and Spanish borders. He says the company faces competition from Spanish companies – notably Goma-Camps – and from small local converters in Italy, those around Lucca in particular. SCA, he adds, is the main competitor and has 50% of the French AfH market.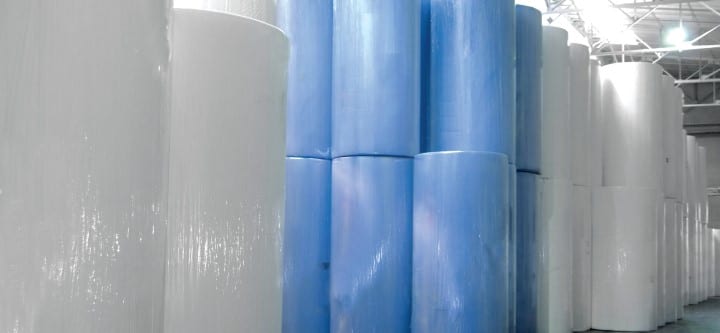 Currently 90% of MP Hygiene's production goes into France, with just some tonnage being exported into the Benelux countries. "Our location is very economical for us," he says. It means distribution is very centralised: "It's much easier being located here. It helps us differentiate ourselves against companies such as SCA: we're a French producer and our focus is here in France. Private label is a growing market and market strategy is to be independent and flexible. We are the only independent French player and we hope to stay so."
The steps needed to maintain its position as France's leading independent hygiene producer are largely already mapped out: "Our challenge is to maintain our growth. We've grown 10% year on year for the past three years and we have reached a certain level now where the challenge is to maintain 3% growth." MP Hygiene has 15-20% of the French private label market share.
"The end goal is to be the leader in AfH in the French market: there's power in that, to be a leader and be niche. If you look at the French marketplace and compare it to the UK or the USA, hand wiping still has room for growth. We think it's the future."
President and chief executive: Marc Miribel
Turnover: 65m EURO in 2014
EBITDA: €7,15m
Products: paper wipes and dispensers, specialist wipes and soap, nonwovens and disposable products
Location: Annonay, Rhône-Alpes region of southern France
Sectors: private label, AfH