Technical Theme: key technical developments from across the packaging machinery industry. A TWM report.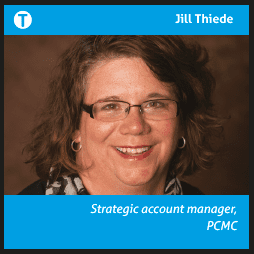 In recent years, the tissue market in North America has shifted dramatically to structured sheet, high-quality, product-branded and private-label products. Similarly, packaging needs in the private market have also changed.
Retail chains are requiring higher standards of quality for the tissue and towel products that they put on their shelves. Both bundles and packages take up significant shelf space, and high quality appearance is important to appeal to both customers as well as retailers.
Many retail outlets are requiring their paper products to be in tight packages and bundles that showcase well on the shelves. However, these tight packages cannot damage, collapse or mark the tissue or towel rolls inside as consumers require that their products are not compressed or deformed.
Consumers want their rolls to easily turn in their holders. Continuous motion flow wrapping provides a unique solution to provide tight packs and bundles while preserving the loft and bulk of TAD substrates and structured sheets. Positive film control through belted surface area allows the XF800 wrapper, MFTD bundler, and HC-40 bundlers from PCMC to ensure each product is perfectly placed with respect to the film position.
Packages made on these machines appear tight, while never impacting the overall appearance or performance of the rolls inside. The PCMC continuous motion packing offerings also have closed loop tension control systems that compensate for variations, making excellent, shelf-ready packs and bundles.
Another key quality factor for both retail customers and consumers is the lap seal. Failed lap seals cause frustration for everyone whether it be in transit, in the stores, and at homes. PCMC offers a new Fast Response Lap Seal System that allows for a stronger seal, while providing a slimmer, more appealing appearance.
This system includes hardware and software to ensure the best performance for this key operation. Also, less width on the lap seal can reduce the overall film panel size required to wrap a given package, reducing the raw material costs.
The Fast Response Lap Seal System heats up and cools down faster and more efficiently than other systems, which provides both safety, cost and reduced floor space benefits for manufacturers.
With bundles and packages increasing in overall size, the graphics on packages have become billboards for advertising the products while sitting on the store shelves.
This is true for both nationally known products and for smaller private-label offerings.
Many manufacturers have changed their approach to graphics on their products, providing wrapping in more eye-catching colours and designs. It is critical that these designs line up perfectly with the product in order to have a positive impact on the consumer while walking down the paper aisle.
Packaging equipment must be able to maintain excellent registration on every pack. With continuous flow technology, registration is managed much more tightly and requires significantly less operator intervention to maintain high quality packages.
Also, the PCMC packaging equipment provides the flexibility to move the lap seal to different positions on the package, allowing for more flexibility in the overall package design. This allows for future changes in product design and packaging as well.
Manufacturers today are required to provide value in their complete offering for customers and consumers. They need to not only optimise their tissue and towel products, but need to ensure that they are providing those products in durable and appealing packages and bundles.
Equipment like the PCMC XF800, MFTD Bundler, and HC-40 Bundler can provide high quality packages and bundles, while still offering the highest speeds in the industry. In addition, the packaging offering provides the flexibility and quality to allow manufacturers to react to ever-changing market requirements.
As the market continues to becoming increasingly competitive, all manufacturers will need to ensure that every package and bundle meets today's and tomorrow's exacting standards.
This article was written for TWM by Jill Thiede, strategic account manager, PCMC.