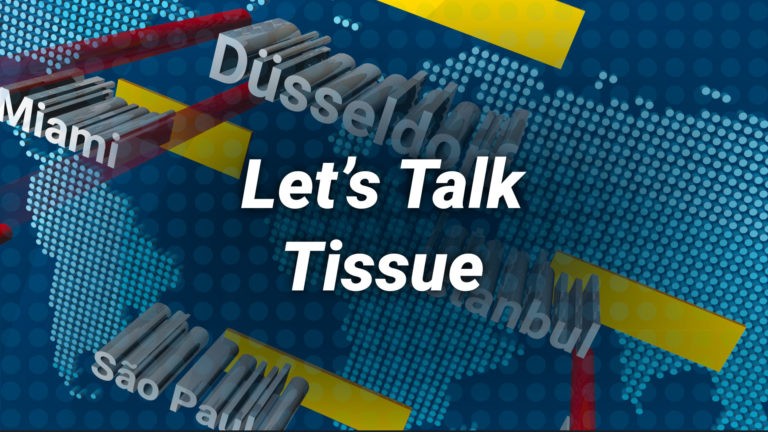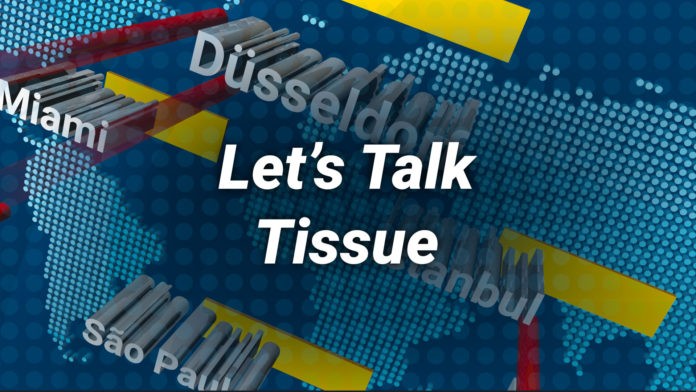 Tissue World Magazine's first ever live panel discussion webinar was shared by more than 500 industry personnel from tissue-linked companies across the globe.
A total of 858 had registered to share the industry intelligence on offer.
Four expert speakers discussed the future of the tissue business model, covering a wide range of topics including the unprecedented demand for tissue following the outbreak of Covid-19, cyber-security, BLM, home-working, and SKU simplification.
The format was designed to create focussed "chat show"-style sessions inviting anyone involved in the tissue making business to participate – from raw material suppliers, producers, converters, jumbo roll suppliers, all machinery suppliers, retailers and distributors.
The speakers were:
Kim Underhill, Group President, Kimberly-Clark North America
Udaiyan Jatar, Founder, Blue Earth Network, USA
Brian J. Allen, Cyber Advisory Services, EY, USA
Ivo Kool, senior product development manager, tissue, paper, nonwovens, Sam's Club, USA
Moderator: Jonathan Roberts, Industry Consultant, Pryor Roberts Communications, UK.
Key questions discussed included:
How the tissue business is responding to the outbreak of Covid-19
Re-thinking the office environment and home working: how companies have adapted to engage with their employees and customers
What are the most significant supply chain challenges
Vulnerabilities that the virus has exposed in terms of cyber-security
'Necessity is the mother of invention'
What transformations does the future hold in the wake of Covid-19 in terms of consumer behaviour, trends and business operations?
TWM would like to thank all those that participated in the discussion.
We look forward to bringing the tissue industry more live debate on the key topics important to you over the coming months.
A full report on the key points raised by the speakers will be published in this July/August issue of Tissue World Magazine.