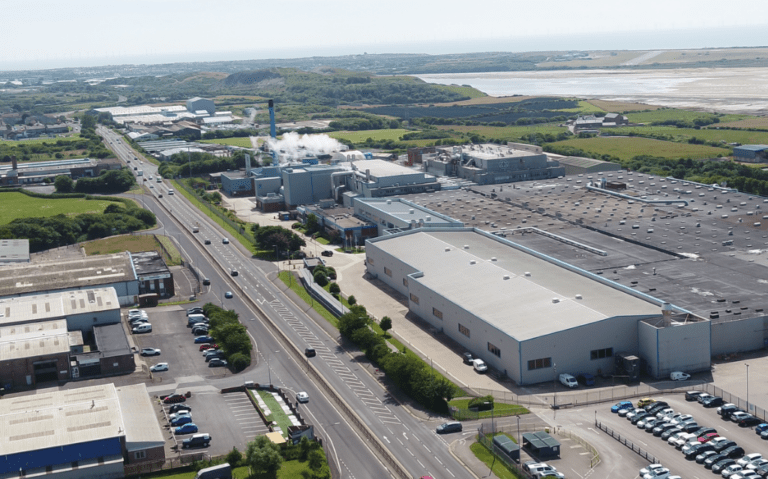 Kimberly-Clark (K-C) is to launch a breakthrough £40m green hydrogen project at its Barrow-in-Furness plant in the UK.
The company has signed an agreement with Carlton Power to supply hydrogen to the site in a bid to reduce its reliance on natural gas as part of its global decarbonisation strategy.
K-C said the Barrow Green Hydrogen scheme is the first of its kind in Cumbria and is expected to be up and running in 2025.
This project will initially feature a 35 MW (megawatt) electrolyser which is expected to produce around 3,500 tonnes of hydrogen every year, which K-C said will reduce 25,000 tonnes of greenhouse gas emissions – equivalent to taking 580 trucks off UK roads annually.
The hydrogen will be produced by the electrolyser using electricity that is generated from sources of renewable energy, primarily wind and solar power.
Construction of the Barrow Green Hydrogen project is contingent on securing financial support from the UK Government via its Hydrogen Investment Package (HIP).
K-C recently announced plans to decarbonise around 80% of its electricity supply through a Power Purchase Agreement and said the move will lead to the construction of a new onshore windfarm in Scotland that will start operating in early 2023.
Dan Howell, Vice President & Managing Director, Kimberly-Clark UK & Ireland, said: "Green hydrogen is a significant next step in decarbonising our operations and delivering our ambition of 100% renewable energy by 2030 in the UK and Ireland.

"Kimberly-Clark aims to lead the way on sustainability and deliver our purpose of Better Care for a Better World."
Oriol Margo, Sustainability Transformation Leader for Europe, Middle East, and Africa at Kimberly-Clark, added: "We understand the importance for us to lead in the development and deployment of effective decarbonisation strategies as our sector is energy intensive.

"This project will reduce the reliance on natural gas across our UK manufacturing facilities by up to 30%.

"It is an exciting opportunity and demonstrates how cooperation among a wide set of stakeholders from business and government is critical to making green hydrogen commercially viable."