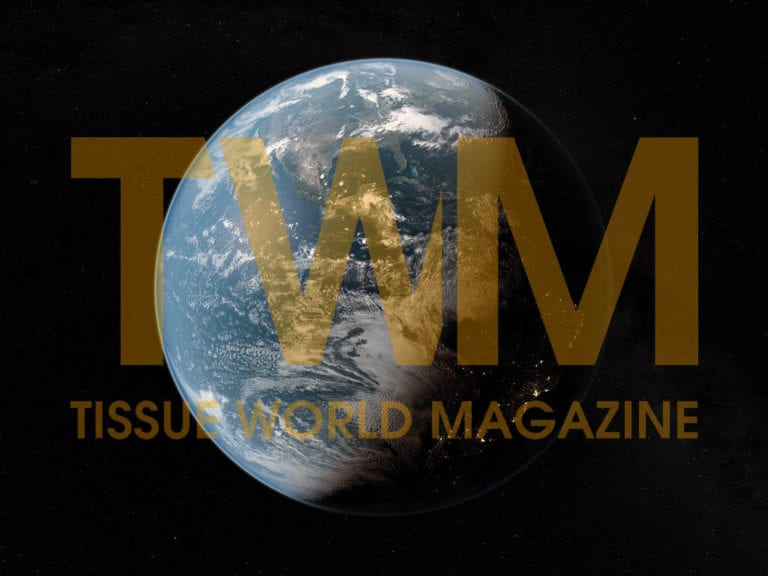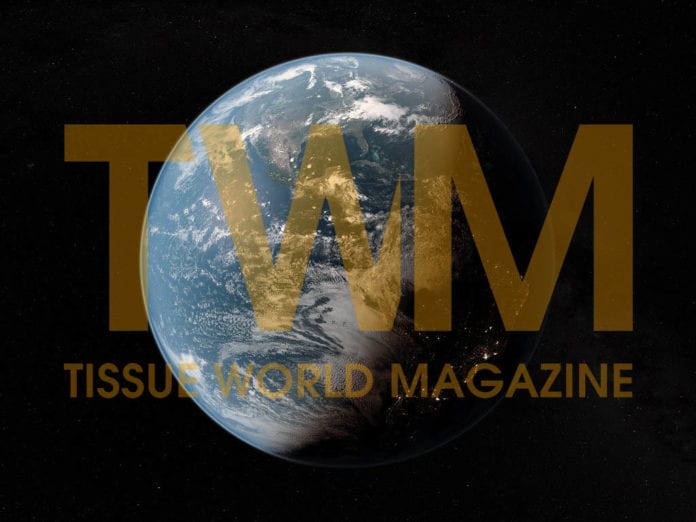 GLOBAL
K-C sales for consumer tissue down 8% in 2Q
Kimberly-Clark (K-C) has reported second quarter sales of $1.5bn for its consumer tissue segment, a decrease 8% year-on-year.
The tissue giant explained the result on currency rates that were "unfavourable by 9% and net selling prices were down 2% while volumes were up 3%". However, the division's second quarter operating profit of $260m increased 8%. It benefited from "cost savings, lower manufacturing-related costs and reduced marketing, research and general expenses, partially offset by unfavourable currencies and lower net selling prices."
Sales in North America were even with the year-on-year period and volumes increased 5%.
Volumes rose high-single digits in bathroom tissue, with benefits from increased promotion shipments on Cottonelle. Volumes increased low-single digits in facial tissue and paper towels.
Sales in developing and emerging markets decreased 20% including a 23 point negative impact from currency rates.
Net selling prices increased 2% and volumes advanced 1%
Sales in developed markets outside North America decreased 13% driven by unfavourable currency rates.
As a group, the company reported second quarter 2015 net sales of $4.6bn that decreased 6% compared to the year-ago period, a result of changes in foreign currency exchange rates which reduced sales 10%.
Organic sales rose 4% including a 10% increase in developing and emerging markets.
Chairman and chief executive Thomas J. Falk said: "We continue to execute our Global Business Plan strategies well.
"In the second quarter, we delivered mid-single digit growth in organic sales and adjusted earnings per share from continuing operations. We also achieved significant cost savings and improvements in adjusted gross and operating margins.
"In addition, we made further progress with targeted growth initiatives, launched product innovations and allocated capital in shareholder-friendly ways."
A.Celli targets tissue and nonwovens market with TANDEM launch
A.Celli has launched TANDEM, a rewinder that it said is both affordable and flexible.
It is characterised by high production flexibility: A.Celli said it optimises production and line productivity, which can both be achieved with this line, thus limiting investment.
A.Celli Nonwovens TANDEM is an additional rewinder, external to the line, that manages the particular needs for volume, diameter and cutting formats while at the same time "guaranteeing extra capacity during peaks in production".
It is customisable, plug-and-play, perfectly adaptable and compatible with any standard rewinding system or complete line for both tissue and nonwovens.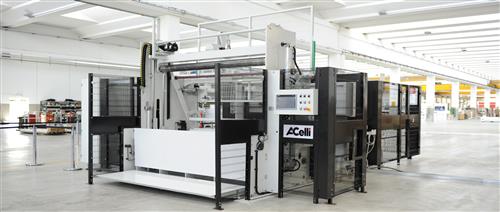 Clearwater out with August hike on its consumer products
Clearwater Paper, North America's second largest private label tissue product player, announced an August price increase on its consumer products, contacts said this week.
The company alerted customers in June. The amount of the increase was unclear, but it would be the first consumer price increase since First
Quality Tissue's 8% consumer hike last summer.
No others announced consumer tissue increases last summer. Also, Away-from-Home tissue prices increased up to 10% since last summer in North America.
If major producers such as Georgia-Pacific (GP), Procter & Gamble (P&G), and Kimberly-Clark (K-C) announce price increases, it would be the first broad-based consumer products increase on a list basis in North America in four years.
In the summer of 2011, P&G, K-C, Clearwater, and Cascades set 5-7% increases for their consumer products, and AfH increases were out from GP,
K-C, SCA Tissue, Wausau Paper, and Cascades, according to PPI Pulp & Paper Week.
US capacity since last 2010 has continued to expand quickly, competition for retail and grocery store shelf space has heated up between big brand and private label players, and the broad price increase attempts rare.
"While business in general is in favour of the producer right now, I don't see it strong enough based on what I'm hearing on the finished product side to warrant a price increase," said a contact with a smaller producer.
The contact suggested that prior to September "perhaps someone is taking early steps to try and set the table in their favour."
Contacts also noted elevated pulp prices were impacting producers, related to price increases. Some companies reduced the number of sheets in their products that effectively gained them higher pricing per unit. K-C first announced publicly that it was de-sheeting in second quarter 2013.
This February, Clearwater executives said they were working to increase the company's consumer products earnings by at least 50% in the next two to three years.
News from RISI (www.risiinfo.com)
Omet's Koala, Raccoon and Chameleon launches target tissue market
Omet has launched a range of innovations that target the tissue industry.
'Koala' introduces magnetic plates in replacement of embossing cylinders which Omet said makes the changing of embossing "simple and low-cost".
It uses the company's revolutionary embossing change system technology. The changing of the embossing takes place through the replacement of two magnetic plates (and not the whole cylinder), coupled, placed on a plain embossing cylinder.
The company said: "In practice, the operator no longer has to handle the heavy embossing cylinders, but simply apply to them – which remain in a fixed position on the machine – the magnetic plates bearing the design of the chosen embossing."
It added that using this embossing unit means equipment costs are lowered by 90% or more and their procurement times are shortened, thus eliminating the risk of receiving incompliant cylinders.
The company has also launched Raccoon, which it said redefines the washing of the printing section of tissue converting machines.
It is a newly developed washing system for flexo plates built in the machine. The water pumping in the pipes fully eliminates the processing waste with the objective to increase the printing quality level.
Omet said its simple design offers a superior performance and improves the present equipment on its own tissue converting machines produced up to now.
Chameleon – Omet's final launch – is a 'direct-print' system where a computer installed on the machine receives the variable graphic files and processes them according to precise parameters set by the operator
It completes Omet's machine range for tissue converting and realises the aim of printing short runs of disposable products with variable graphics and data.
It changes the production process for manufacturers of napkins and place mats about what is possible in terms of print and the criteria of customisation of the final product.
(News from RISI www.risiinfo.com)