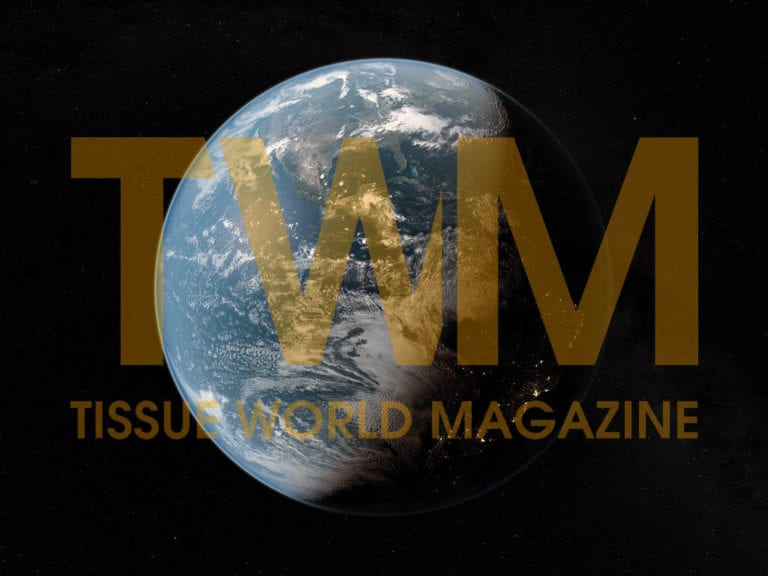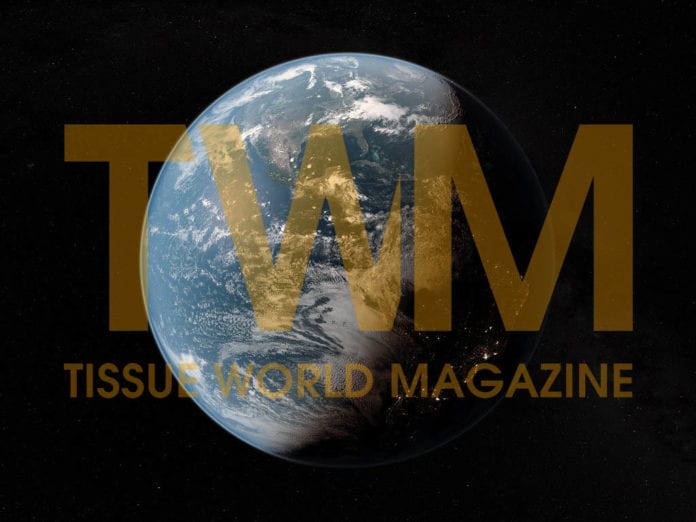 EUROPE
K-C Europe boosts capacity with TouchMax embossers buy
Kimberly-Clark Europe has finalised the purchase of four TouchMax embossers supplied by Gambini.
The company has invested in three TouchMax Large versions and one standard version.
It said the embossers "significantly modernise" its facilities because the technology "offers the maximum flexibility in relation to the paper used".
TouchMax is a patented technology provided by Gambini and the supplier said it "provides an extraordinary flexibility during product changeover and multiplies the marketing opportunities related to the possibility of achieving different embossing patterns".
Due to the five steel embossing rolls on board with automatic change in three minutes, the TouchMax allows different pattern designs from branded products and Private Label products.
It also offers exclusive embossing patterns that characterise products and give them more value.
A spokesperson for Gambini said: "This is a real advantage for converters, since with a single embosser they can now extend their offer without affecting efficiency and productivity, being able to schedule a real-time production.
"Embossing tissue products is an increasing trend in Europe, where mature markets experiencing an increase in Private Labels stand alongside developing markets where the definition of quality is undergoing a rapid change.
"Flexibility during the production stage is a key aspect for all companies that need to differentiate their products to face the challenges imposed by the current competitive scenario."
The flexibility of the TouchMax is said to guarantees a consistent high quality of the finished product and high levels of safety since the configuration of the rolls chosen happens without operator intervention in the machine.
It also allows for the independent configuration of the embossing on the upper and bottom webs to achieve different rolls for different technical type of embossing, diameter (even with the same amount of paper) and appearance, satisfying the demands for differentiation requested by customers and consumers and the needs of optimisation and continuity of production.
Kimberly-Clark Europe bought its first line from Gambini two years ago when a Flex 700 line with TouchMax embosser was installed at the tissue producer's Romagnano Sesia (NO) mill in Italy.
---
ITALY
Voith files patent infringement suit against Toscotec
Voith has filed a patent infringement suit in Italy before the Court of First Instance in Rome against Toscotec.
In its complaint announced on 8 July, Voith alleges that a tissue machine with shoe press technology of type Ahead 2.0S., version Shoe Press, produced by Toscotec in Italy and delivered to a paper mill in Portugal, infringes Voith's European Patent No EP 0 926 296 in Italy.
The company said: "The Voith Patent EP´296 protects Voith´s shoe press technology NipcoFlex TTM in combination with suction turning roll for tissue machines.
"Voith fully respects the intellectual property rights of other companies and individuals and expects others to do the same. Voith remains committed to taking legal action against those who do not respect its intellectual property rights."
In reply to Voith's patent infringement allegations, Toscotec said: "Toscotec wishes to advise that on 5 December 2014 it filed an application before the Court of Turin in order to have Voith's patent no. EP 0926296 declared invalid due to the lack of requirements of novelty and inventive step.
"Furthermore, Toscotec has filed an application for an urgent precautionary measure before the Court of Rome, which is dealing with the suit initiated by Voith.
"By means of its application, Toscotec has requested the court to declare that (i) its tissue machine "AHEAD-2.0S, shoe press version" does not infringe Voith's patent no. EP 0926296, (ii) said patent is invalid, and (iii) Toscotec's above-mentioned machine does not interfere with Voith's above patent.
"Toscotec has always respected, respects and will continue to respect intellectual property rights of third parties.
"Toscotec has made a name for itself worldwide as one of the leading companies in the tissue machine manufacturing market, in particular for the quality and innovation of its products.
"In the face of action aimed at discrediting Toscotec within the market, Toscotec reserves its position to take all appropriate action to protect its rights before the competent courts."
It's Tissue event successfully held; second edition confirmed
The second edition of It's Tissue has been successfully held in Lucca between 21-28 June.
It's Tissue is a week's worth of open houses and other events where visitors can see, hear and touch technology, working with real products. The organisers Tissue Italy network have also confirmed the next edition for 2018.
Network president Matteo Gentili said: "It's Tissue has proved again to be a great success.
"It is a wonderful celebration and exploration of tissue technology and a strong signal of the health of the Italian sector."
The 12 companies forming the Tissue Italy network are: A.Celli, Elettric 80, Fabio Perini, Futura, Gambini, MTC, Omet, PCMC, Pulsar, Recard, TMC and Toscotec.
Multipack sells Pharma-Cosmetic branch to focus on tissue
Multipack has realigned its business to focus on the international tissue market after it announced the sale of its Pharma-Cosmetic products division.
Located in Casalecchio di Reno, Bologna, the company has over 35 years of experience in packaging equipment and specialises in primary and secondary packaging systems for tissue, pharmaceuticals, cosmetics and foodstuffs.
The sale of its pharmaceutical and cosmetic products means it can concentrate its activities on tissue.
Aldo Stupazzoni, chairman of Multipack, said: "This transaction further enhances the commitment of Multipack in the tissue industries; we have also almost finished developing other innovative wrapping systems for rolls of toilet paper and kitchen towels."
Davide Angelini, general manager of the company, added: "Our business asset will not change and we will continue to produce packaging solutions for diverse industrial sectors, keep developing innovative solutions to generate added value and to cut costs for our customers.
"This operation strengthens our focus on tissue where the new TEKNA ROLLEvolution is nearly ready and set to be a milestone in the roll wrapping machines market." He added that many other products were under development and will be launched in 2016.
---
SPAIN
SCA Hygiene Spain boosts performance with rewinder upgrade
SCA Hygiene Spain has signed up A.Celli Paper to refurbish its Allo site's rewinder.
The rebuild project will involve an updated service to move the rewinder assets as well as offering a major upgrade on the drive side and slitting unit.
A.Celli will dismantle the previous machinery on-site and install refurbished equipment with new drive, automation and safety systems, as well as the latest-generation cutting system.
The system started up in September 2014. With this new rewinder, A.Celli said SCA Spain has "gained in performance, instantly showing an improvement in paper quality and, consequently, a better finished product".
SCA develops personal care products, tissue, publication papers and solid-wood products with brands including TENA and Tork.
Its Spanish site includes incontinence products, baby diapers, feminine care products, consumer tissue and AfH tissue.
ISMA 2000 S.L boosts capacity with rebuild
Spain's ISMA 2000 S.L has signed up Toscotec and its sister company Milltech to deliver a major dry-end rebuild of PM1 at its La Torre de Claramunt site.
The start-up of the rebuilt machine is scheduled for the beginning of 2016 and delivery includes a major rebuild of the PM1 dry end section, which will be replaced with a TT DOES (Drying Optimisation for Energy Saving) package.
This will feature a new TT SYD-3600MM provided with Toscotec-patented solution for head insulation, a new Yankee steam and condensate system and a Duo-system Yankee hood, SMART type, from Milltech.
The aim of the rebuild is to increase the production and performances of the Crescent Former machine up to 90tpd.
Fernando Luz, company general manager, said: "Our broad conclusion after a deep technical evaluation is that we are forced either to increase output for the same or less specific energy consumption input.
"This rebuild completes the one already initiated in the phase of pulp treatment allowing us to use complex raw material with high quality fibres and increasing efficiency and reducing energy consumption."
ISMA 2000 SL has operation centres in Catalonia and the Balearic Islands.
The main business in Barcelona produces tissue products, while in Mallorca it collects and recovers waste paper.
Products are made from 100% recycled paper and include: AFH towel, kitchen rolls, sheets stretcher rolls, napkins, toilet paper.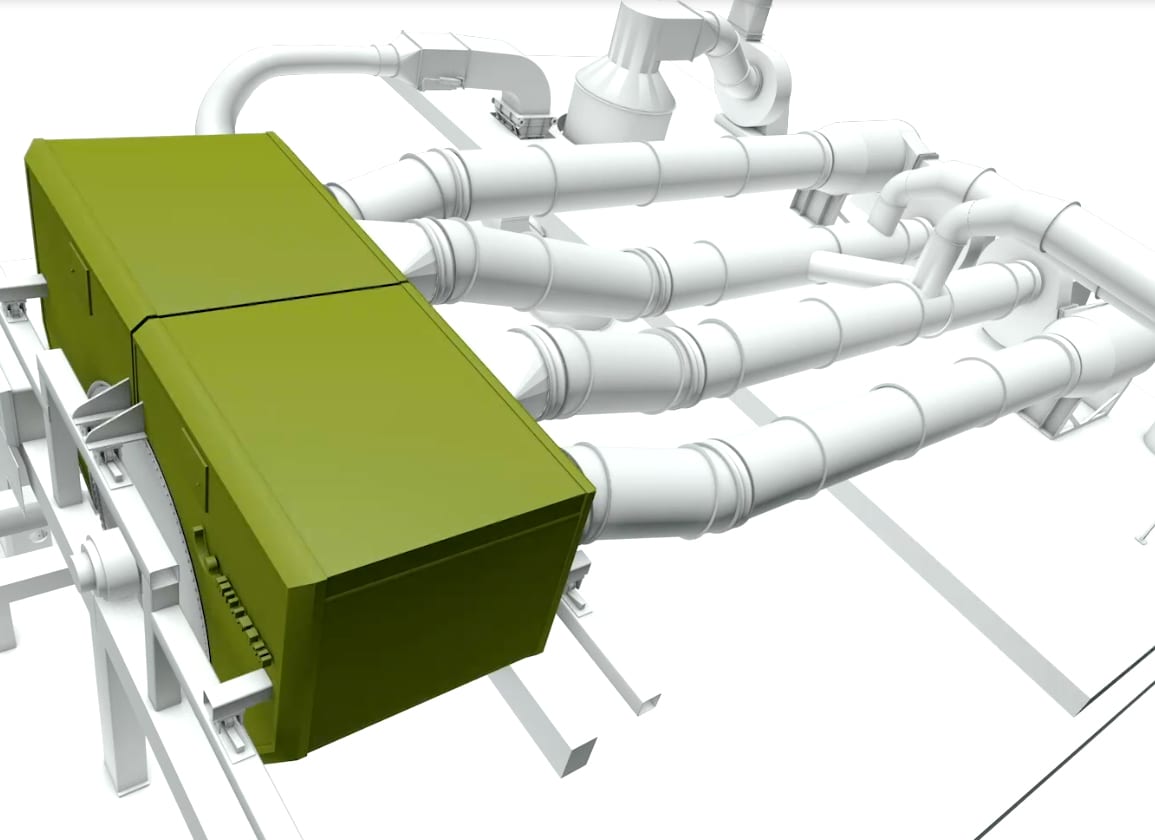 ---
LITHUANIA
Lithuania's Grigiskes closes two tissue PMs at Vilnius mill as new PM 6 gains speed
Grigiskes has shut down the two oldest machines at its Vilnius tissue mill in Lithuania as planned.
The PMs will be dismantled and sold, either for spare parts or for operation elsewhere, a company spokesperson said, adding that the company is currently in negotiations with several buyers.
The units, PMs 2 and 3, were installed in the 1960s and have a capacity of some 4,000tpy of tissue each. They were closed in the middle of May and have been replaced by the recently installed Toscotec-supplied 110tpd PM6.
The spokesperson said that PM6 is running fine. "Of course we still need some time to reach the stable quality and speed targets, but all in all we are firmly moving in the right direction," she said, adding that sales of the PM6 products were already underway.
The Vilnius mill also houses the 17,000tpy tissue PM5, installed in 2007.
(News from RISI www.risiinfo.com)
---
POLAND
Beskidy boosts capacity with new crescent former machine
Fabryka Papieru i Tektury Beskidy has started up a new crescent former machine supplied by Hergen Paper Machinery.
The HCF 920 SMART FIT machine has a capacity of 55t/d, a width of 2.8m and a working speed of 1,100 m/min producing tissue with basis weight from 13g/m2 up to 30g/m2.
Located at the company's Wadowice site, the machine will diversify the company's product offering to include high quality virgin pulp tissue jumbo rolls. The Polish tissue sector continues to show a stable development trend.
Hergen Paper Machinery was the project leader and supplied compete engineering from stock preparation to rewinder and refiners, approach flow, HCF 920 Innova Flow headbox, Crescent Former unit, complete press section, Steel Ribbed Smart Yankee Dryer, gas hood and reel equipped with shaft Smart Puller.
The investment is part of a long term development programme by Fabryka Beskidy based on widening its product offering, production lines and improving energy savings.
---
UK
Northwood boosts AfH presence in the UK with acquisition
Northwood Paper Sales has targeted growth in the UK's Away from Home (AfH) sector after it acquired the issued share capital of Disposables UK.
Disposables UK operates from Meltham near Huddersfield and manufactures and distributes branded and unbranded paper disposables and dispensers as well as cleaning and hygiene products for the AfH market in the UK and abroad.
Managing director of the 85-staffed company David Burkill said: "This is a very exciting and positive move for Disposables UK and is the next stage in our development.
"In Northwood we have found a buyer that suits our business, with whom we already have a strong relationship and who are a family-run business with a similar approach. It will benefit our business and our customers."
Paul Fecher, chairman of Northwood, added: "The activities of Disposables UK and Northwood Hygiene Products are complementary to each other and enhance the coverage of the whole AfH product range available to the market from the new unified supply source.
"With the well-known range of Bay West, Optimum Professional, and Optimum ProWipers joining Leonardo, Essentials, Whisper and Perform we have system as well as commodity solutions and the right products available for the full requirements of the hygiene sector.
"We are pleased to welcome David Burkill and Paul Halliwell, the Meltham management team and all the staff of Disposables UK Ltd into our family of companies, as we continue to grow our businesses in the UK Away from Home sector."
Northwood employs 580 staff and has converting factories in Penygroes, Telford and Meltham and tissue mills in Disley and Lancaster, as well as a joint venture integrated consumer tissue mill and converting plant in Bridgend.