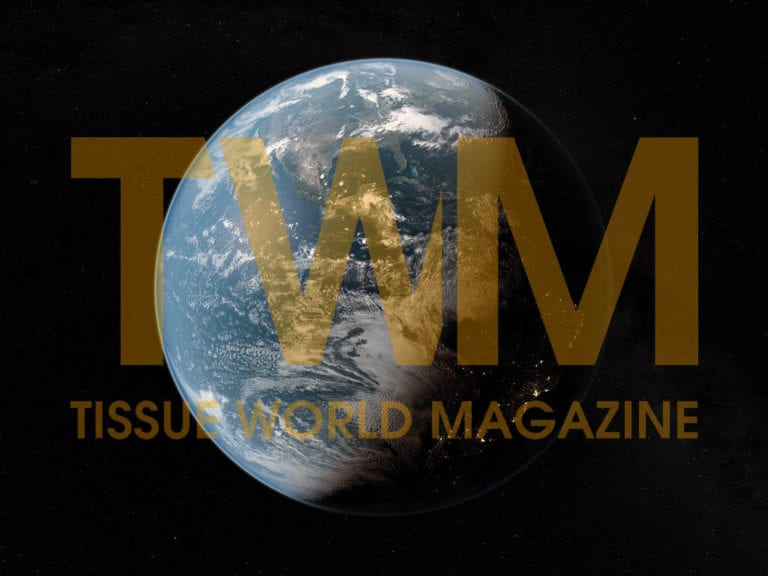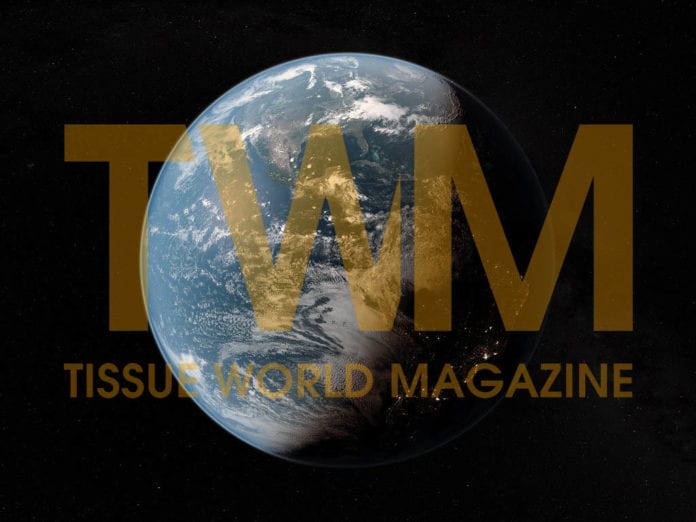 AMERICA
Bretting Manufacturing celebrates 125 years and five generations
Bretting Manufacturing has announced it is celebrating 125 years in business as the fifth generation of the Bretting family joins the ranks of managing the company headquartered in Ashland, WI.
C. G. Bretting Manufacturing Co. was founded in 1890 when Christopher George Bretting purchased the Parish Manufacturing Company.
The company started out in the sawmill industry and has since transitioned itself from the mining and shipping industry to the paper converting market.
Today its primary focus is designing and manufacturing tissue and towel converting equipment which is sold worldwide.
Jerry Kasper, Director – International Sales, said: "Years of experience, technological advancement, and dedication to industry leading service are built into every Bretting converting line. Through continuous research and development, our product line is ever expanding with creative and innovative solutions to meet the demanding market requirements with polywrapping equipment, interfolders, and napkin lines."
Product lines includes towel and tissue interfolders, hygienic rewinders, and specialty products such as equipment to fold wax paper and aluminum foil.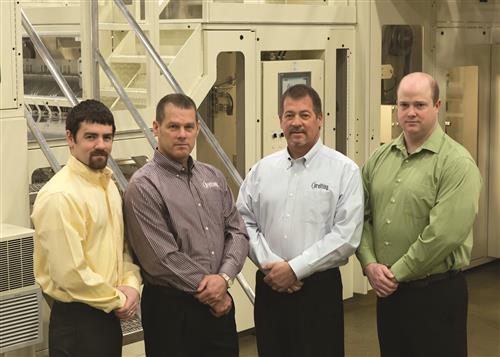 Tissue capacity additions keep coming, while demand stays steady at 1-2%/yr
US tissue paper capacity entered a fifth-year of significant growth in 2015 that was not outpacing steady demand expansion and not taking the air of producers' pricing.
That said, the last official tissue product price increase was in mid-2011 and since then, nine different companies started up new or converted machines that added 500,000 tonnes of capacity to the North American tissue market.
Further, two more additional companies plan new machine capacity this year.
On pricing last year, First Quality Tissue, North America's eighth-largest producer announced a consumer increase that turned out being a solo run, and this August Clearwater Paper, the second largest private label producer behind Georgia-Pacific (GP), was out with a consumer products increase.
Producers slightly increased pricing since mid-2013 by reducing sheet counts. Kimberly-Clark (K-C) reported a 1% rise in consumer tissue pricing for 2014 vs 2013 and a 2% increase for 2013 vs 2012.
The key issue in the segment continued to be the pace of capacity additions vs demand growth that has averaged 1.8%/yr since 1993 and has only declined twice sequentially in the last 15 years.
Also, there remained ongoing big brand vs private label face-offs for shelf space in the largest US grocery and retail company stores.
That heated competition turned producers toward making more ultra and premium product than ever before and starting up through-air-dried (TAD) machines to do so.
Five of the last nine PMs started up were TADs. One company, Wausau Paper, even added a new tissue paper machine with Atmos technology in Harrodsburg, KY, that makes high-quality paper products for the Away-from-Home market segment.
In North America, about two-thirds (68%) of the 9.8 million-tonne capacity tissue paper market demand goes for consumer products, which are led in volume by bathroom tissue and then kitchen towels.
The other third of the capacity (32%) is for AfH products, which are primarily supplied by dispensers in bathrooms in offices, schools, stores, hotels, and restaurants.
While bathroom tissue is the No. 1 volume product in the consumer segment, towels are the top AfH seller.
Overall, the consumer products continue to grow faster than AfH products in the US marketplace.
Tissue papers include sanitary grades such as toilet, toweling, facial, napkin, sanitary napkins, wipes, and special sanitary papers.
Along with bathroom tissue and towels, other consumer products include Kleenex and facial tissue, and meal napkins.
North American production totalled 9.14 million tonnes of tissue paper in 2014 and capacity was 9.67 million tonnes for a 94% operating rate.
The market divides up into two product types, based on production method: the brands and private label.
The big brand and largest producers are GP, Procter & Gamble (P&G), and K-C. P&G is largest in the consumer segment led by its Charmin brand.
G-P is the largest in private label with its connection to Costco and its Kirkland private label product, and is big in brand business with Great Northern as well and the largest in capacity overall.
In private label, Clearwater is the second behind G-P and First Quality continues to grow in the segment as does Kruger.
The fourth largest producer in North America, Cascades is well-sized in consumer and AfH, and North America's largest parent roll supplier.
Main private label end users include Walmart and Costco.
The tissue paper is made by conventional machines (about 65-70% of North American capacity) and TADs (30-35%).
The TADs cost more to operate and turn out a softer product. Conventional machines run on a lower cost, lower-quality position.
The brand producers – P&G, K-C, and GP – compete strongly with TAD products. But other smaller players – Clearwater, First Quality, and Kruger – started up four new TADs in the last four years to compete more strongly in the ultra and premium categories.
Of the last 10 PMs started up in North America, six were TADs.
Supply/Demand Balance
Even with the capacity growth, the market remained balanced in terms of supply and demand in North America, contacts said. From 2011 to 2014, North America's apparent consumption increased 443,000 tonnes, with imports increasing 142,000 tonnes and production up by 341,000 tonnes. Capacity at the same time rose by 306,000 tonnes. However, another 200,000 tonnes of capacity is in play for 2015, from the 2014 total.
For late 2015 and 2016, new capacity is to startup by yearend 2015 by von Drehle at Natchez, MS, and First Quality plans two new machines, one each in 2015 and 2016, and newcomer St. Croix Tissue plans two news PMs as well, one each in 2015 and 2016.
Also, Kruger continues to consider adding another US machines, as part of its connection with the "White Cloud" business at Walmart.
Chinese ownership first
The St. Croix Tissue company becomes the first Chinese-owned company to make tissue paper in the USA.
The firm started from buying Domtar's Woodland Pulp mill in Baileyville and plans to product parent rolls on two machines in two years.
Pulp from the Woodland mill will be integrated to the two conventional parent roll machines at Baileyville.
Also, at the end of 2014, Cascades added converting capacity in the US South and converted a former Boise Paper uncoated freesheet paper machine to tissue paper products in St. Helens, OR.
Some of the tonnage from St. Helens is set for Cascades' converting plant in Kingman, AZ, which has been expanded.
Imports represent 10% of North American demand, and increased to 1.3 million tonnes in 2014, which exceeded the totals from 2011 to 2013 of 1.1 million to 1.2 million tonnes of imports.
Asia Pulp & Paper (APP) has partners or affiliates in Solaris Paper in Los Angeles and Mercury Paper in Virginia that sell tissue products made of APP paper.
As new capacity entered the market in the last five years, K-C shut a large mill in the Pacific Northwest and a machine in Pennsylvania and Kruger shut machines in British Columbia.
Since 2008, nine of the largest 10 North American tissue paper producers increased their capacity, with K-C being the only one to reduce capacity.
K-C's reduction was by 176,000 tonnes from shutting down a mill in Pacific Northwest and a machine in Pennsylvania. K-C's reduction was by 176,000 tonnes from shutting down a mill in Pacific Northwest and a machine in Pennsylvania.
The largest capacity-growers were Clearwater, which started up a TAD in Shelby, NC, in 2013 and acquired Cellu Tissue.
This increased Clearwater's capacity by 297,000 tonnes.
First Quality increased capacity by 165,000 tonnes by starting up several new TADs in Anderson, SC. Also, Clearwater sold its specialty papers/tissue business to Dunn Paper, and GP added 96,000 tonnes of new capacity from 2008-2014, possibly from its special proprietary work on two machines at its Crossett, AR, and Port Hudson, LA, mills. That technology was called eTAD and was intended to produce paper at a lower cost yet at a higher quality level.
Pricing remains steady
With the capacity growth, pricing has mostly held in the last year with little change, other than the move by producers in second quarter 2013 to reduce sheet counts. K-C reported the 1% price gain in 2014 as well as a 2% increase in 2013.
Producers in 2013 including K-C and Clearwater reduced sheet counts on their tissue packages, thus gaining a higher cost per package, company executives said. This sheet count reduction worked as an unofficial price increase. Analysts varied on how much the sheet count reduction equalled in terms of an increase and it was unclear how many producers reduced their sheet counts in 2013.
Also, along with the consumer increase by First Quality in 2014, AfH producers announced an increase of up to 10% for the summer of 2014. That increase was implemented to some degree and with some companies continuing to lag in the increase into 2015, executives said.
A key benchmark for tissue pricing is the price of market pulp. Producers such as K-C and P&G do not run pulp operations, as does GP, so they rely on buying an open market pulp mix of both bleached softwood as well as bleached eucalyptus for making their tissue paper. The benchmark northern bleached softwood kraft (NBSK) increased 17.5% from 2012 to 2014. The 2014 NBSK average was $1,025/tonne on a list price basis in
North America. By mid-2015, that price was down 3.7% to average $987, according to PPI Pulp & Paper Week.
Market outlook. The major issues for 2015 and 2016 continue to focus on new capacity and how it balances with demand growth. And the ongoing competition in stores for shelf space between big brand and private label tissue and towels.
Promotional spend was expected to continue to be a benefit for the largest producers to further help their order books. Majors such as P&G counted on heavy advertising spend in 2014.
Also, innovation remained very important, and touched various parts of the segment. K-C, citing concern about reduced quality of deinked recovered paper, launched GreenHarvest, a tissue paper brand with 20% alternative pulp made from bamboo and straw pulp.
K-C also launched a tubeless bathroom tissue product and P&G was said to be testing one for its big brand Charmin.
GP pushed ahead with its EasyNap one-towel-at-a-time dispenser for the AfH market and Wausau Paper also launched a large-volume dispenser.
(News from RISI www.risiinfo.com)
---
BRAZIL
SCA invests further in Brazil with new incontinency facility
SCA is set to invest SEK 650m in a new production facility in Brazil for the manufacture of incontinence products.
The company is now the second largest in the Brazilian incontinence marketplace with its global brand TENA and local brand Biofral following an acquisition in 2011.
Production at the new facility is scheduled to commence in 2016.
Brazil is one of SCA's prioritised emerging markets and is the third largest retail market in the world for incontinence products.
Magnus Groth, president and chief executive of SCA, said: "This investment will increase our production capacity and improve our profitability in Brazil in the long term.
"It enables us to capitalise on the growth opportunities that we can see in the Brazilian market for incontinence products and to potentially launch other product categories in the future."
The new production facility in Jarinu, Brazil, will replace the smaller existing plant.
In 2014, SCA's net sales in Brazil amounted to SEK 514m.
---
MEXICO
Fábricas de Papel Potosí boosts capacity
Fábricas de Papel Potosí has invested in a new TM complete with 12-ft steel Yankee and latest-generation hoods.
Supplied by A.Celli Paper, the new 2,800-mm tissue machine is equipped with a 12-ft steel Yankee, which was recently shipped to San Luis Potosí.
Following the investment, Fábricas de Papel Potosí aims to make a quality leap, attaining major and ambitious production milestones in a quest to conquer its market.
The machine has a working speed of 1,500m/min and a production capacity of 80tpd.
It also comes with latest-generation hoods specially designed by A.Celli's technical staff to enhance technical performance.
---
NORTH AMERICA
Resolute set with order for Valmet NTT Advantage for launch at Calhoun mill
Resolute Forest Products will launch into the North American tissue market in 2017 behind a Valmet NTT Advantage machine, a new unit that is growing in interest globally because of its production diversity.
Resolute recently announced the order for its Calhoun, TN, mill, with machine startup in first quarter 2017.
It would be the third NTT Advantage in the North America/Mexico region. The first was started up last year by Fabrica de Papel San Francisco in Mexicali, Mexico. By yearend, von Drehle is to start up one in Natchez, MS.
Two others are planned by Chilean Forestal y Papelera Concepción and Abu Dhabi National Paper Mill, a Valmet official said.
The Advantage NTT makes both conventional- and premium-quality papers with virgin pulp or recovered paper furnish.
Resolute's PM is to run on 100% virgin pulp including some integrated pulp made at Calhoun. The paper will be converted into premium-quality private-label consumer tissue products as part of a $270 million project. The Calhoun mill, formerly owned by Bowater, now makes newsprint and uncoated groundwood paper on three machines, and southern bleached hardwood market pulp. The mill is near Georgia's border in the southeastern corner of Tennessee.
"The selection of the Advantage NTT tissue machine is in line with our promise to retailers to install equipment that will offer the highest quality and the differentiation they seek for their store brands," said Resolute pres/CEO Richard Garneau in a release.
Premium and ultra product demand has increased significantly in the USA. A total of 70% of US bathroom tissue is now ultra and premium vs 50% in 2008. It's the same with kitchen towels, with a 70% share last year for ultra-premium, according to the RISI Outlook for World Tissue Business Forecast.
The NTTs enter the US and Mexico market following the start of eight through-air-dried (TAD) and eTAD machines the last five years. Also, two Atmos machines started in North America since 2011.
The NTT and Atmos units are to offer lower-cost, higher-quality for softness that competes against TADs, which Procter & Gamble and Kimberly-Clark pioneered in the early 1960s in the USA.
"The Advantage NTT machine is equipped with an engraved NTT belt that … gives a soft conventional tissue roll while a coarse NTT belt is used for top quality products with very high bulk," according to Valmet. "The energy consumption is significantly lower compared to any other way of making tissue products, since it relies upon improved pressing to aid water removal."
• Two Yankee dryers for St. Croix Tissue at the Woodland Pulp mill were said to be delivered in July in Baileyville, ME, the Bangor Daily News reported. The company is to start one conventional tissue PM in 2015 and another in 2016, as part of a $120 million project.
News from RISI (www.risiinfo.com)