TWM's Packaging Technical Theme takes an in-brief look at DM Pack – Preferred Packaging's most recent innovations to launch into the market place. A TWM report.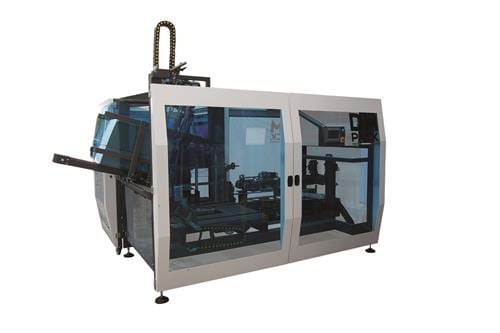 Preferred Packaging's owner Luca De Marchi says the company's packaging line – the Star Evo Packaging machine – is created and designed using the latest innovations. "The line is completely cantilever level, accessible, perfect for cleaning and maintenance," he says.
Its launch targets tissue companies that produce and convert paper and need packaging line turnkey options to produce industrial roll packaging for both shrink-wrapping of single rolls and multipacks. The company also manufactures fully automatic case packers for industrial rolls and towels that are built with the same innovative design.
Its side and top load case packer machine Geos and its shrink wrapping machine Star Evo – the core of the company's complete packaging lines – both take full advantage of the company's latest research and innovations.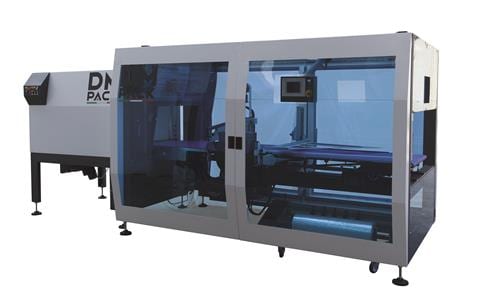 According to De Marchi they include:
A compact and ergonomic design: completely canter level, accessible, perfect for cleaning and maintenance, all machine parts are fully accessible by innovative sliding or opening guards. The film reel is located on a low position for easy film exchange and it is also available with COMBO tunnel. There is an electrical cabinet on top and on view for immediate diagnostic;
A-class, ISO certificated components;
Partly automatic change over by motor drives to another format. Manual change overs and all movements are done by Hiwin linear guides and scales for higher precision and longer life;
Double operator position, thanks to moveable-rotating control panel and double openable doors as an option;
Controlled by SIEMENS and operator panel, which allows intuitive machine operation easy and fast change format.
Motor driven sealing bar instead of pneumatic sealing bar as an option to have machine all electronic no need of air.
High film saving and energy saving thanks to three belts side sealing system with reduced distance between product and film. Tighter bag, less film consumption and less power required for shrinking.
Products runs always in the centre, not on the side, thanks to the innovative system of movable in feed and central belt for an easier change of format and better shrinking.
Flexibility: endless products length (no limit thanks to continuous side sealing system), products height up standard: 300mm, max product's width on STAR 500 MODEL: 420mm (wider machine's version for bigger products)
SPEED: shrink wrapping machine up to 120rolls/min.