The global packaging machinery market is estimated to be worth €35.6bn in 2020. Here, our Technical Theme brings you a selection of some of the most recent innovations and the trends behind them. TWM spoke to packaging machinery manufacturers Macdue, Stax Technologies and Fabio Perini and asked them to explain why they believe their product is breaking new ground. A TWM report.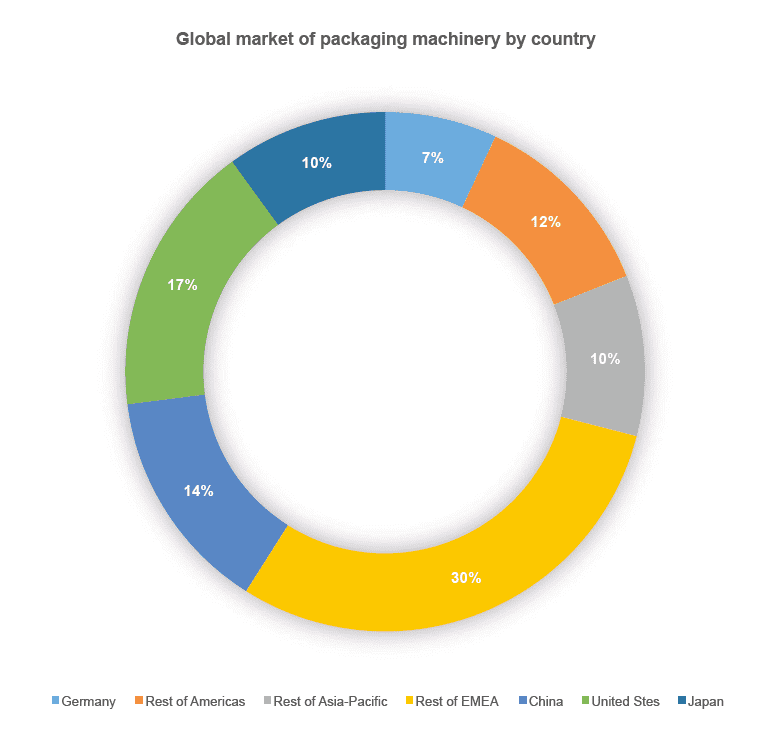 Global packaging market set for huge gains
Advances in Asia (or developing nations) are providing a new surge to the already impressive value of the world packaging market – projected to reach €984bn by 2024. By Macdue.
The value of the global packaging market in 2014 was €726bn. By 2020 it is expected to reach €893bn fired by an AAGR of 5%, and that projected figure of €984bn will round off a decade of unprecedented growth.
The sophisticated machinery sustaining this advance had a market value of €32.1bn in 2015, and is itself projected to increase to €35.6bn by 2020. Much of the impetus for growth is coming from gains in developing nations. By 2020, demand for packaging machinery will be particularly strong in Asia, Africa and Oceania with an increase of 7.1%.
Asia in particular is forecast to be the biggest market, progressing from 42% of market share in 2015 to nearly 45% in 2020, ahead of Eastern Europe. It is followed by Latin America, which is expected to see an increase of 5.6% in demand for packaging machinery products.
At 5.6%, wrapping machines are forecast to have the highest growth rate over the period due to growth of the flexible packaging market, ahead of filling machines at an increase of 5.2% and labelling machines with an increase of 5%.
The value of demand in Europe for packaging machinery:
2015: €9.2bn
2020: €9.6bn.
The value of the production of packaging machinery in Europe:
2015: €16.3bn
2020: €18.3bn.
Based on the above, the demand for packaging machinery for tissue products will be affected by a strong demand for automation due to the increasing commercialisation of industrial tissue products in the supermarkets.
Based on this trend, Macdue is investing R&D efforts to create packaging machines that are suitable to pack tissue products both with shrunk polyethylene film for transport, and shrunk polypropylene with printed film reels for the supermarkets.
Where there are large volumes of products (but if they are of low value as is possible for tissue products), intervening in the automation of packaging processes can help give tissue mills important margins of time and resource optimisation. Macdue is aligned with the market having developed a strong specialisation in the design and production of complete automated packaging lines, from long saw to the palletiser.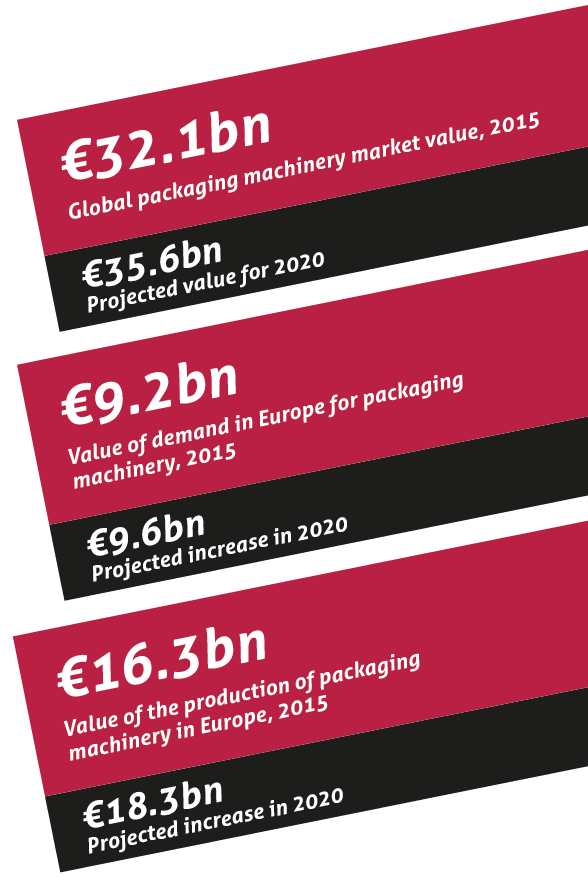 Sources:
• The Future of Global Packaging to 2020: https://goo.gl/H6WL77.
• Packaging: Market and Challenges in 2016: https://goo.gl/6gd93T.
• Global Trends Impacting the Market of Packaging Machinery. PMMI. January 2016: www.pmmi.org/research.
• Europe Packaging Machinery Market Assessment 2017.PMMI, May 2017: https://goo.gl/q6FF1e.
This article was written for TWM's Packaging Technical Theme by Macdue.