In terms of optimal maintenance and process, analysing what the machines are telling us gives enormous added-value. TWM asked the world's leading converting machinery suppliers – Fabio Perini, Futura, Gambini, ICM, Maflex, MTorres and PCMC – to explain their latest advances.
TWM/1: What new converting machine technologies will be leading the marketplace in 2019?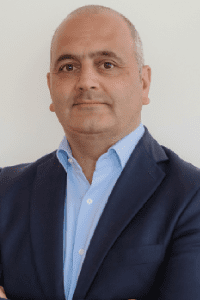 Alessandro Granucci, sales manager EMEA, Fabio Perini: "In an overall macroeconomic environment that sees on the one hand the cost of raw materials increasing and on the other the prices of the finished products on the shelf remaining stable, above all in mature markets, investments in new machinery will become more and more attentive and our customers will try to extend the life cycle of their capital assets. So we envisage a 2019 rich in projects focused on optimising production efficiency and reducing operational costs. With this view in mind, analysing the data coming from the production lines and from individual machines becomes an enormous added-value because they allow our customers to immediately identify and analyse improvement points as far as maintenance and process are concerned.

"We began helping our worldwide customers in this realm already in the course of last year, providing them with our 'Digital Tissue' solution comprised of a set of HW and SW solutions capable of analysing efficiencies and improving the production processes of complete converting and packaging lines. In the last six months of 2018 we started-up several collaborations with the world's major tissue producers to collect and analyse data coming from over 60 production lines comprised of Fabio Perini machines. As of today, the results are very promising and spur customers to increase their investments in digital solutions to develop their smart and integrated factories."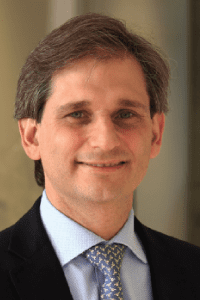 Giovacchino Giurlani, chief technical officer, Futura: "Continuous technological progress is fully expected in the converting sector today and this will continue to be the case in 2019, with the added element of digitalisation, through which the data collected from the machine's production history can be used to advantage.

"This information, when used to establish trends and define appropriate courses of action, allows us to plan maintenance, optimise performance and intervene before a problem arises, thus reducing downtime and maximising OEE.

"For us at Futura, efficiency and process control are core perameters, not only because they make life easier for operators, but also because of the positive impact on productivity and output. It is about making the line simpler and safer to operate, while offering the consumer a product of superior quality, fully traceable and guaranteed."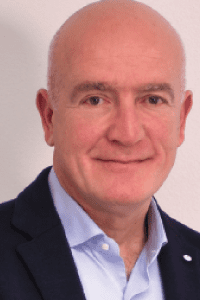 Carlo Berti, sales director, Gambini: "The new converting technologies have to be innovative and able to maximise the whole efficiency of the lines while ensuring the high quality of the rolls produced.

"Today, Gambini is focusing on the development of increasingly advanced and cutting-edge technologies, especially in the areas of embossing and rewinding, in order to respond to the increase of the raw materials' costs that force converters to become more and more competitive.

"Therefore, nowadays it is becoming progressively important to use converting lines able to optimise the production process, drastically reduce downtimes and guarantee the minimum environmental impact with a strong energy saving."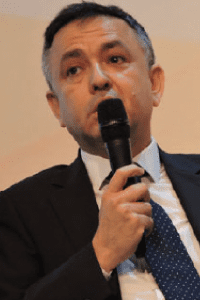 Çınar Ulusoy, general manager, Innovative Converting Machinery (ICM): "Artificial intelligence, cloud technologies and applications are nowadays leading technologies that have influence in all parts of the machinery industry. As an Innovative Converting Machinery manufacturer, we are also observing, applying and following these technologies."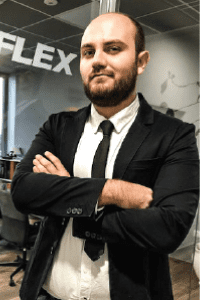 Fabio Berti, area sales manager, Maflex: "Maflex has already achieved top levels in terms of technology, reliability and flexibility. We have always been known for our reliable industrial converting lines. The demand for consumer converting machines increased last year and it will rise in 2019. Our R&D keeps improving our automatic consumer converting lines in order to meet this demand. Our lines are equipped with the latest technologies on the market. We have already started down the road of extreme flexibility. After our HERMES, the most extreme flexible automatic rewinder in the market, this year we will show our new HERACLE Embosser Laminator. It is equipped with an automatic roll change system performed by the operator panel."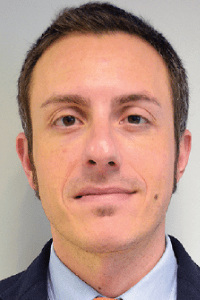 Enrico Ruglioni, European sales director – tissue, MTorres: "The market trend that we are experiencing directly is a higher request to maximise flexibility. The challenge, from a manufacturer's point of view, is to manage to offer the highest level of line flexibility without sacrificing efficiency, while still keeping machines simple to operate."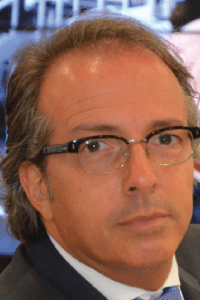 Walter Tamarri, sales and marketing director, PCMC Italia: "We believe that technologies that improve safety, enhance sustainability, and address E-commerce trends will lead the marketplace in 2019.

"The combination of our INVISIBLE-O and FORTE rewinder creates a perfect NO CORE ROLL, capable of combining a great technological idea with the traditional concept of a toilet roll but without altering the consumption habits of the product, yielding economic and environmental
advantages at the same time. This technology allowed tissue manufacturer
Essity to win the "Product of the Year" award for marketing innovation in France.

"For every action there is an environmental impact; the end user is becoming more conscious and starting to choose products that entail less waste. NO CORE ROLL is 100% usable paper all the way to the end and the consumer uses all the money they spent. This special attention is not only on the roll and on its use but also on the production process itself."
TWM/2: What features are you incorporating to minimise downtime between changes in print design,
embossing design or roll format?

Granucci: "For Fabio Perini, product change is a holistic process developed together with our customers that starts from the marketing aspect up to the shelf. Discussion together with the customer's marketing is always a key moment and after the product to be launched on the market is identified, through 3D simulators and pilot lines we are able to present a finished product that, once approved, is manufactured on the production lines. And all in an extremely short span of time.

"Our technology has always afforded flexible lines offering the widest production window as far as both the type of tissue to be converted and the type of product (toilet rolls and kitchen towels) to manufacture and to package are concerned.

It is not by chance that in June 2018 we presented our new Constellation S6 in a complete converting and packaging line, making product and pack change without interrupting the production flow."

Giurlani: "Futura has always focused on giving its lines maximum flexibility.

Our printer, the first in the sector with independent motors, remains the benchmark in terms of flexibility, including where the design follows the sheet perforations, as is now the case in many markets.

"The JOI embosser has also been developed with particular attention paid to flexibility and can in fact make most of the products demanded by the market simply by changing the embossing rolls, without the need to make mechanical changes, remove or reassemble parts or move from nested to point-to-point for example. With Andromeda's robotic system, roll change is
fully automated, adding maximum safety to flexibility."

Berti (Carlo): "TouchMax is the Gambini brand for a range of innovative and flexible embosser-laminators, which is nowadays a benchmark for tissue converters. It allows maximising the efficiency of the production
process while greatly reducing downtime in terms of easy product changeover, versatility and always guaranteeing high performances.

"The TouchMax family is comprised of the TouchMax (for formats up to 2.8m), the TouchMax.Large (for formats up to 3.6m) and the TouchMax.Twin, which has a double set-up and the possibility to add Point-to- Point and Point-to-Flat configurations.

"All machines of the TouchMax family are completely automatic and allow the manufacturing of many different products with easily interchangeable patterns by selecting embossing rolls from the HMI control panel. The fact that it is not necessary to replace, assemble or remove rolls to switch from one embossing pattern to another, means that all operations are carried out in complete safety for the operator in "zero time".

"TouchMax represents the best answer to satisfy the tissue converters' needs to maximise production capacity, minimising costs and operating time; in full respect of an easy-to-use philosophy, safety, flexibility and modularity."

Ulusoy: "Digitalisation is the future to minimise downtime between changes in printing design. Single minute and tool-less applications will be more involved in the change-overs."

Berti (Fabio): "The strategy of Maflex is focused on flexibility in all our machines. We have designed our machines to be more automated which results in reduced downtime. We rely on our close relationship with our customers and respond to their feedback as to how our machinery needs
to meet their current and future product specifications, production schedule complexities, and need for minimal maintenance downtime.

"Our fully automatic continuous rewinder HERMES, thanks to our precise log transfer system, allows the operator to do all product format modifications by panel. This includes core diameter, sheet length, sheet count and log diameter. We are currently concentrating on our Embosser Laminator HERACLE, with an automatic roll change system which can
change the rolls without breaking the paper. The non-running rolls are stored in an area that allows for an unlimited possibility of patterns to be used. These machines along with our push button change-overs for our tail sealers and our electronic universal clamp on log saws, makes us the most
flexible leader on the market."

Ruglioni: "We have been continuously working on these three topics, and came out with state of the art solutions. In terms of the printing process with our PRINTECH machine, taking advantage of its gearless technology and cantilevered assembly of the cliché rollers, their replacement is easy and fast being completely tool-less and with a high level of automatisation. Touching the topic of embossing with our MULTIFUNCTION embosser/laminator we brought the concept of flexibility, not only in changing embossing pattern, but even extending the concept to radical changes as, for instance, when a changeover of lamination is required (i.e.. from point to point to nested and vice versa). With the same principle, we extended this flexibility even to different roll formats, including automating even the procedure of switching from one paper format to another different one."

Tamarri: "PCMC has developed different systems for pattern changeover; A.R.C.O., Automatic Rolls Change Over, available for the NT Series Laminators, an intelligent system to manage the rolls from outside
the protection guards, in a condition of total safety and without the need to break the web and re-threading. A.R.C.O. is also equipped with a vertical warehouse positioned downstream of the embosser for the storage of steel rolls in order to optimise and share the rolls with other lines on the floor.

"Our innovative process embosser-laminator OMNIA was recently introduced into the American market. It includes an option for automatic steel roll removal for an easy vertical pick for the pattern change, a hydraulic-free embosser, all in a compact footprint.

"PCMC Packaging has also introduced a closed-loop motorised adjustments system to provide quick and repeatable change from one format to another. This sturdy and reliable closed loop positioning insures that operators can quickly restore machine settings to proven recipe values, avoiding the need for further adjustments after a changeover. To further assist operators,
changeovers are choreographed via operator interface screens that provide
step-by-step instructions with operator verification.

"PCMC has focused its energy also on the upstream section of the line,
finding solutions to adjust parent reel formats, increase productivity and reduce downtime."
TWM/3: Which particular automation features distinguish your converting technology, and how do they
improve production efficiency?
Granucci: "In the realm of 'Digital Tissue', our Tissue Data Cloud "package" allows connecting the production line with our Cloud service for data collection and analysis, providing indications for improvements to increase Overall Equipment Effectiveness (OEE).

"Just a few months after the launc of this service, over 60 are the lines connected, and this provides us with an immediate and concrete understanding of the advantages of digitalisation. It is a service that processes data through different performance indicators that give the customer immediate visibility of the critical process points. Thanks to this analysis, it is possible to detect the possible causes of any malfunctioning also in remote, thanks to the Cloud, and to promptly act preventively. This way we can reduce, if not actually eliminate, machine downtimes."

Giurlani: "Automation at Futura is synonymous with the Andromeda System, and in particular its integrated Robotic Movement System which allows rolls to be loaded, unloaded and spliced with exceptional levels of automation and safety, guaranteeing maximum process continuity.

"It also enables the automatic replacement of embossing rolls and
performance of maintenance operations from the backstand to the rewinder.

"The handling of the finished reel and its cleaning are also completely automated. The finished reel is moved, using the integrated crane, to the cleaning system, which removes the remaining paper without damaging the core. Once perfectly cleaned, it is placed on the loading/unloading platform ready to be moved to the warehouse, while a new reel is placed on the unwind stand, all without manual intervention.

"Unprecedented production continuity and operator safety, plus the ability to manage all the machines from a control room, from which several lines can be overseen simultaneously, are also stand-out automation features."

Berti (Carlo): "Our technology has always been committed to its mission of
innovation and is focused on minimising waste and maximising production efficiency to guarantee our customers be successful even in the most demanding markets while increasingly reducing the environmental
impact.

"One of the most recent innovations that increase the production efficiency of the line concerns the "ATS – Any Time Splice", an automatic parent reel exchange system. It is a machine that is positioned between two unwinders and allows the splicing on a fly a parent reel to the other at any time,
while ensuring an important efficiency recovery.

"The system was born to carry out the exchange of the two parent reels at reelend, but it can be used at any time, both for qualitative reasons and for possible breaks: the great novelty of the device, furthermore, is the ability to avoid useless wastes of product during the exchange."

Ulusoy: "Diameter control and inline weight measurements are the main features that improve production efficiency in all our related machinery, and serves our costumers' continuous product quality and high standards."

Berti (Fabio): "We have been designing increased finished product specification ranges with our push-button/tool-less change-overs. This helps our customers save time when making large scale changeovers. This also allows the operators to change the machines over quickly, without any need for maintenance and changeover crews. Our name Maflex itself means 'Maximum Flexibility'."

Ruglioni: "Our entire line is engineered and designed in order to reach the
maximum level of flexibility. In order to allow this, while keeping the entire line easy to manage, we automated most of the changes that are needed in the dayto- day running of the equipment. This means having a sensible reduction of the downtimes, and a related increase of the overall line efficiency."

Tamarri: "The challenge in recent years has been to provide systems for overall plant efficiency: rewinders able to grow together with customers thanks to upgradable systems, multipurpose lines that can process both soft and tight windings. The DoubleGeometryTechnology applied on the winding nest on our Amica UNICA allows producing TRUE consumer
and industrial products. Another example of efficiency is represented by our FORTE: it remains the unmatched standard in rewinders for operator and maintenance accessibility. It can quickly and easily switch between the production with core and coreless products, with a converting process
familiar to operators.

"Our central driven CS Unwind consumes substantially less energy and operator time (including the reduction of crane operations) than traditional unwinds. Our new development on the consumer log saw, XCUT, launched in North America with SMARTFlow Technology, includes features to eliminate air cuts during production, as well as the need for operators to use extensive personal protective equipment (PPE) when accessing
the log saw thanks to our Automatic Blade Shielding System and our revolutionary A. B. C – Automatic Blade Changeover.

"The reliability of our packaging system frees up operators for value-added tasks, and our Advanced Line Control techniques ensure consistent production by minimising process stops."
TWM/4: What new ways are you ensuring that the quality of cut is consistent?
Granucci: "Many parameters must be considered and configured in order to obtain a precise cut with high log saw performance and increased blade life. Today, many of our customers make constant product changes with different roll diameters, densities, coreboard and using different types of tissue. The operator must hence keep log saw parameter changes always updated in order to obtain consistent quality cuts. With the increase
in the level of automation and intelligence of our machines, we have also enhanced the level of repeatability of the process, reducing the potential sources of variability that an operator with little experience is unlikely to be able to detect and manage. Today, for example, we can record the
parameters on cutting recipes for each individual product and check the wear of the grinding wheels and their sharpening by using servomotors, up to blade change that takes place automatically. All this has intrinsically also afforded an increase in the level of operator safety on the machine and
an increase in production efficiency."

Giurlani: "We have developed a digital system to check the bevel of the blade in real time. In Futura's cutting system, the bevel is constantly measured while the machine is running, and sharpening is automatically adjusted accordingly. Only when automatic regulation is unable to compensate for deviations is an alarm sent requesting operator intervention. The system guarantees a consistently perfect cut and reduces costs, as blades are no longer replaced regardless of their actual
condition."

Berti (Carlo): "In order to guarantee a good quality of the product cut, important steps have been made in the field of blade sharpening. We focused on developing more reliable, efficient and performing cutting systems."

Ulusoy: "ICM ensures the quality of cut for consistency with continues measurements and analyses of the diameter, width and the temperature of the blade."

Berti (Fabio): "It's really hard to improve the quality of cut for Maflex because today we are at very high level. We stabilised the cut in LADON optimising our cut precision with field proven universal electronic clamp. This includes our new version LADON PLUS with dual orbit system to increase speed on smaller diameter logs. All of our log saws allow for tool-less product changeovers. The LADON Industrial series is able to perfectly cut from 90mm to 330mm and consumer HESPERIA series cuts logs
from 90mm up to 200mm of diameter.

"We partner with the best suppliers on the market to ensure our log saws are equipped with the newest technologies available. These systems include maximum control of the blade and orbit speed, grinding adjustments, excellent vibration detection system, and a VORTEX cooling device. Additionally, our universal electronic clamp can adjust its pressure according to product cut. It's impossible to list all the functionalities on our machines in just a few sentences; we invite you to visit our recently renovated manufacturing facility to touch our latest new technologies
with your hands."

Ruglioni: "Consistency of cut is, for sure, one of the most relevant points as we talk about product quality. Our PROTECH log saw grants a high-level consistency of the cut thanks to its double frame structure that prevents from having slanted cuts, and a more effective usage of the log saw blades,
taking advantage of our double bevel grinding system."

Tamarri: "This phase of the process requires particular attention. For this reason, R&D activities have been oriented towards standard and customised solutions in order to meet customers' needs. Sensors for sharpening optimisation and micrometric adjustments to increase
machine reliability and repeatability, checking actual working time and greatly reducing maintenance interventions. One of the possible options to ensure consistent quality of the cut is a technology that eliminates air cuts. This means that, for a given roll throughput, the cut rate can be set at a lower speed that typically leads to a more consistent cutting quality. Of course, the system can also be leveraged for higher throughput compared to a traditional log saw with air cuts while maintaining quality standards. We have coupled high-resolution web guiding with precision side-shifting to
maintain good web quality through to the end of the log, which provides the log saw with the best possible opportunity for a good quality end cut. This new technology takes advantage of this, delivering even shorter and lower weight trims."
TWM/5: Identify some areas of technology in which your converting systems really stand out.
Granucci: "From a production standpoint, certainly Constellation, our rewinder that last year broadened its range with the S6 version, designed for medium-high production volumes and offering the best winding quality amongst all the converting technologies present in the market today.

"From the point of view of digitalisation, Digital Tissue, our "digital value
proposition", that just a few months after its launch is already providing great satisfaction for our customers in creating their own smart factory thanks to our "smart" lines.

"Generally, it is worth noting that 2018 was a very important year full of
investments in North America. We were chosen as Best Supplier for almost all the converting projects taking place on the American continent. This is also thanks to our strategic decision to attend Tissue World Miami together with MTC and Engraving Solutions, presenting ourselves as a complete technological partner for all production solutions for tissue, roll and folded product development and solutions for factory digitalisation."

Giurlani: "First, we would highlight all the automation features mentioned previously.

"Another example is our new JOI Hydrobond technology, which is unique in its ability to guarantee perfect lamination of toilet paper simply using water instead of glue.

"It is the result of an experiment that FuturaLab concluded after several months of work, testing the technology under real operating conditions and on many types of paper, including conventional and structured.

"JOI Hydro-bond is a technological revolution that will allow the production of a new generation of toilet paper. It is a critical step in the direction of sustainability, efficiency and economy for manufacturers all over the world."

Berti (Carlo): "Definitely the embossing area is one of the applications in which we are masters, even though we are developing important innovations also for the rewinding process.

"However, a stunning breakthrough in tissue converting was born with Gambini's revolutionary new technology "AirMill" which creates additional value in tissue converting as well as new opportunities in the paper mill process. AirMill anticipates the essence of innovation giving the paper
characteristics that before could only be obtained in the paper mill.

"Today, textured and structured paper provide very high quality but can only be produced in the paper mill, and requires large investments. However, starting from conventional paper (Dry Creped Tissue – DCT), AirMill technology creates a new type of paper with characteristics similar
to textured paper whilst improving its bulk, softness, absorbency, strength and stability.

"Gambini's new AirMill represents a bridge between the paper mill and
the converting activities. It ensures the optimisation of the process while keeping the properties of the paper and limiting the use of all types of resources: from economics to energy, chemicals and raw materials. It is a machine which is perfectly in line with the new sustainability trends."

Ulusoy: "In the last decade, ICM has created a very rare and unique unit which makes it possible to laminate 3ply paper with three embossing and two lamination applications in one unit. With this important innovation, it's possible to emboss three and more ply tissue paper together to improve product quality.

"VENUS – our innovated new V fold facial and towel folder line with auto transfer, Kraft and PE wrapping, and many add-ons and options. We presented our new VENUS line in Tissue World Istanbul in 2018 and
since than we have received a lot of interest in our auto transferred V fold line."

Berti (Fabio): "Traditionally, at Maflex we are leaders in easy and fast product-change and we are well-known for our extreme flexibility.

"Talking about machines, LADON PLUS, our new industrial log saw version, is now a must have in every flexible converting line."

Ruglioni: "It is quite hard to mention something in specific as our solutions, from unwinders until log saws, are developed in order to guarantee to our customers the highest levels of flexibility and productivity. Our SWING lines, capable of converting consumer and AfH rolls, well summarise
both concepts and shows how deep their correlation is. Our SWING lines, capable of producing both Consumer and AfH rolls, demonstrates our commitment to flexibility."

Tamarri: "Our INVISIBLE-O technology is a true innovation: it guarantees a roll without the core, usable from the first to the last sheet, with a level of quality never attained before on a coreless product. A practical product, attentive to savings, attentive to the environment. It represents an advantage for everyone, not just for the converter. The final consumer uses
everything purchased at the supermarket, without waste. When this technology is coupled with PCMC Packaging and its ability to run low-gauge film and/or our new Space Saver package format, it provides a stepchange
improvement in sustainability and new ways of thinking e-commerce.

"Safety is another area of technology in which our converting systems stand out. Examples of safety improvements we are very proud of include the elimination of core plugs and the use of cranes in unwinds, well-planned thread-up systems with no motion while operators are inside perimeter guards, and a safety controller providing device safety diagnostics, safe torque off, and speed monitoring."