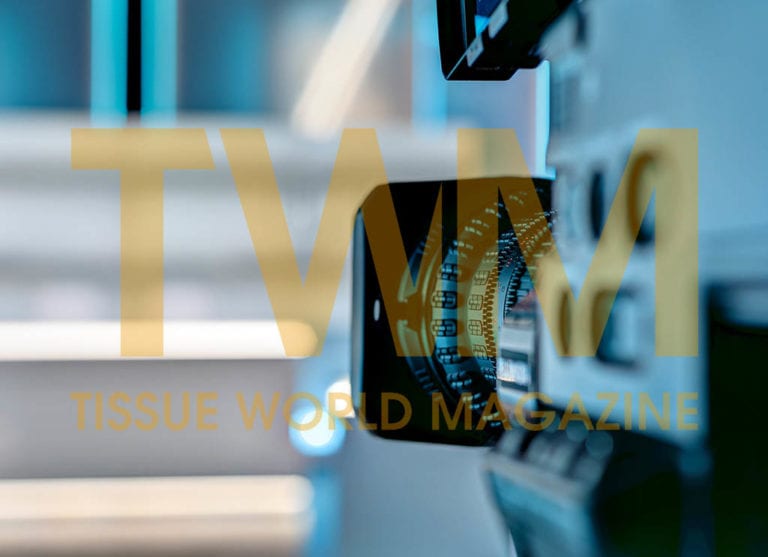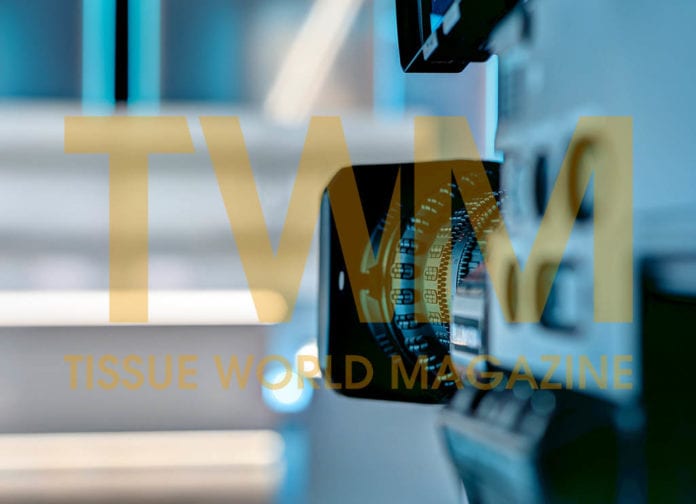 Industry experts tell TWM about how emerging technological, cultural, political and commercial changes could shape global tissue in the years ahead
Once consumers try private brands they are staying with them
Kit Vale, Daymon Worldwide global director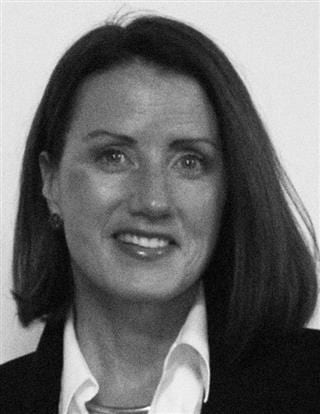 "As we see more and more paper manufacturers consolidate, they create a larger footprint that can service more retailers efficiently. These manufacturers are growing their business at the expense of the smaller producers. As their business grows, they are in a better position to improve their facilities, machinery, and grow their sales force.
"Additionally, European manufacturers are beginning to establish themselves in the US. These manufacturers come with a lot of capital expenditure capability from the stronghold they have in Western Europe. It will be interesting to watch as their global expansion continues.
"For the key trends we are seeing, convenience is the main driving macro trend for tissue innovation. Special Car packs, soft large packs, unique travel packs are growing in the napkins and facial tissue categories. In Europe, innovative paper towel delivery has been created. Stronger towels are touted as having dual use as both a towel and sponge. One paper towel manufacturer will be launching a towel with water-activated dish liquid. Another manufacturer has launched a towel with water-activated anti-bacterial substance for hand cleaning. These multi-purpose uses all respond to the consumer need for convenience.
"Additionally, manufacturers in the private brand arena are adding TAD bath tissue skus to their product portfolio as alternatives to branded offerings. This trend will have a two-fold effect. Private brand will continue to grow share in this tier while there will be margin pressure placed on the national brands.
"The global tissue business environment is in better shape now than a year ago. The US is seeing less unemployment and consumers are spending more. The biggest change is in private brands, as once consumers are enticed to try them they are staying with them, which is driving segment growth. Additionally, consumers are shopping more channels. With the growth of dollar stores, the data shows that their shoppers include more than just the strictly value consumer."
Competition will be better without the small players in the market
Nidal Zeidan, Nuqul Tissue, business, development and marketing manager
"The acquisition we have seen in the tissue market is very healthy and leads to unify all efforts and results in the introduction of better product quality and prices for the customer. Competition will also be better without the small players in the market. We are not expecting any further merging at the near future.
"The main key trends that we expect to impact the tissue industry next year are pulp resources alternatives as well as energy costs.
"In spite of the turmoil situation in some countries in the MENA, we are still witnessing strong market expansion mainly in Turkey, Iran and UAE, which is showing better investment activity than it has done in the last 12 months. We are expecting modest growth globally specially after the huge expansion in China during 2013.
"In 2015, as the leader in the MENA region Nuqul Tissue (NT) has evaluated the supply/demand figures for all regions so that it can penetrate the most promising ones. MENA is our core area with a future focus in Sub-Saharan Africa
and east European countries."
Too many negative developments in the world for strong growth
Greg Grishchenko, project management at Georgia-Pacific for over 20 years, currently international independent consultant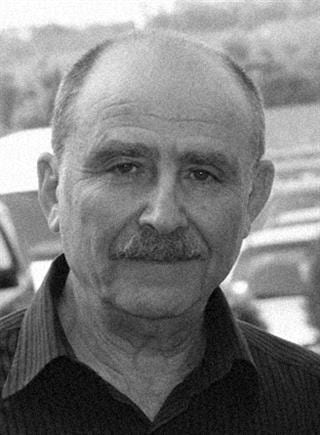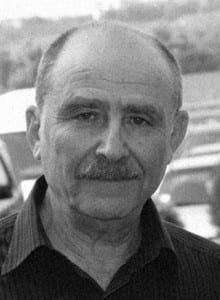 "This year the mergers and acquisitions in the tissue business affected mostly North America and Europe but not that much to show significant results. The Asian "invasion" into the US market, both from legitimate convertors like APP and grey market jumbos utilised by small local producers, reflects the existing growth potential. The further consolidation is doubtful, unless triggered by some unexpected events (this year we have plenty).
"One of the key trends we're seeing in the tissue industry is the growth of private labels which are increasingly matching premium brands in quality in developed markets. We're also seeing the conversion of paper mills to tissue mills and the increasing introduction of non-conventional fibre sources.
"However for the global tissue market, it's doubtful it will continue to see very strong growth. There are too many negative developments in the world such as the war in the Ukraine, events in the Middle East and global epidemics to predict strong growth. Tissue industry growth in Eastern Europe was flat before the war in Ukraine. The most promising player in this region – Russia – may cancel or postpone several tissue machine installations as the result of economic sanctions. Elsewhere, Middle Eastern tissue exporters from the likes of Jordan and Egypt may be affected by on-going turmoil. The bright spot is Turkey but it is not enough to drive up regional growth. Moderate growth is expected in China as they are fazing out old antiquated tissue mills and gradually improving performance on newly installed modern tissue machines.
"What growth there will be will be in the diaper sector or other incontinence products in the developing world due to an ever increasing aging population. Growth in 2015 and beyond for some quite unconventional players such Iran, Cuba, Venezuela, Belarus and North Korea could be seen, firstly due to low benchmark production and consumption and secondly because of potential political improvements that may lead to the growth of consumerism."
Global economy is going to be in a parlous state for a while yet
Phillip Lawrence, managing director at Eco Logical Strategies and masters in business by research, Ecological Modernisation Theory, PhD Scholar, Political Economy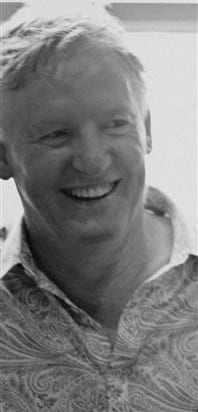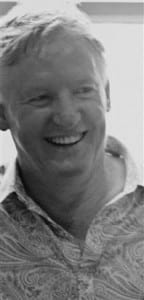 "It is very hard to imagine any industry sector around the world that isn't ripe for either buyouts or mergers. Large scale manufacturers are in the business of long run economics which unfortunately means slight cost changes has a long term impact on the business viability. The continuity of fibre supply and the impact that climate change will have on some forestry resources in the future must be keeping some people awake at night. Climate change will influence future forest growth rates which changes yield rates in plantation areas. Natural events such as fires and floods will also pose concerns. So the pressure to merge might be more the ability to control input resources as well as adding the size of the business. Industries that engage in Long Run Economic models must be very big in order to get economies of scale. So the consolidation forces will continue to be played out in the tissue market.
"Christine Lagarde, the managing director of the International Monetary Fund (IMF), let out the big news that most people in the world already knew some time earlier that the world economy is in an extend period of mediocrity. Slow, low growth will be the norm for some time to come. But importantly the slowness will now likely spread to the east as the Western world slows down demand. So the world will not be getting out of first gear for a while. The internal growth of many of the "non-Western" countries has for a while propped up the total global growth figure, but now we should expect to see a slightly slower growth in countries such as China, Indonesia and India. Because tissue is an "affluent" product in these markets it is likely we should see the large growth rates over recent years begin to slightly cool down. Production sites in the East will need to explore manufacturing and input efficiencies to maintain profit margins. Once again the long run economic model can suffer badly from shifts in margin.
"I believe the global tissue market will still achieve good growth in the coming year or two. However, the global economy is going to be in a parlous state for a while yet; it's hard to say what specifically will pull it out of the current period of low growth, low interest rates and low inflation. Demand for a wide range of consumer products is generally low. The main growth for tissue has been in the Eastern growth markets and now they are beginning to catch a slight case of Western "mediocrity". So while growth will still in total be good, there should be a slight reduction. Low job figures in the US, Europe's slowing market demand and Asia now beginning to slightly follow the lead from the West would reduce tissue growth a little over the next year or two."
Maghreb region oil exporters have no cash problem financing investments
Omar Chabane, former senior paper industry officer
"The tissue market has performed well over the last year despite a gloomy economic atmosphere marked mostly by the huge levels of states' national debts by a high level of unemployment in European countries. Countries like Italy, Spain and France are still fighting hard to recover and alleviate their debt. The level of overall consumption has dropped.
"However the regions of tissue growth still look safe for the near future. In China the rate of growth is still interesting while Latin America is still investing in this industry and their pace is good too. Brazil and Chile in particular are pushing ahead and investing in new tissue machines and this progress looks set to continue during the coming year. The domestic consumption is being fuelled by local output and import.
"What is good for the goose is good for the gander. Consequently the Middle East area, despite political turmoil and uncertainties, will continue to grow in tissue paper for two main reasons: to catch up and bridge the present gap, and to confirm the present move of investment on tissue machines under way both in the Maghreb zone and the near east.
"Tissue machines are either being assembled or ordered in the Maghreb region and we expect this trend to continue next year. In addition to this, these countries are mostly oil exporters and do not have any cash problem to finance their new investments. Another important reason for this is that the states are pulling back from the commercial sphere and repealing state monopolies leaving the economic actors at work. All this has certainly freed the market forces in the sense of further liberalism.
"I believe that the merger and acquisition activity we've witnessed this last year has in fact had a good impact as the market is still in great demand, and we are also seeing environment rules progressively absorbed. We will see many tissue investments start from scratch next year. These are new proper investments rather than mergers and this will continue at a controlled pace. Overall, I'm much more confident of the business environment now than a year ago."
Merger histories often don't produce great results or enhance competitiveness
John Stitt, Buckman International, global specialist – tissue processing and creping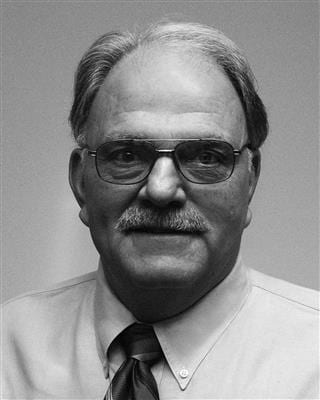 "There have been some mergers in tissue companies but even more significantly with suppliers in the past years. Large investment companies initially see the tissue industry and its suppliers as high margin/high return potential, but after some time learn doing business in this industry takes more resources, including capital and expertise, and does not deliver the returns they initially thought.
"In the supplier community there are divestitures. There may be more mergers of tissue companies, maybe to expand area, product line or customer base, but not for rapid growth like in the good times, now probably more for survival.
"Merger histories often don't produce great results or enhance competitiveness. There are exceptions of course. With a merger the dominant company buys market and sales volume but it doesn't necessarily change the fundamental profitability trends of the two companies. The economies of larger scale seem to be inversed and for a year or two the mergers seem to produce painful disruption.
"In tough times there are some dynamics in the tissue industry that have held true. Because the high margin part of the industry (at home) is consumer driven and reactive to innovation and consumer taste differences, more agile, usually smaller companies with quick response can capture specific target markets, where many huge companies are too bureaucratic and often too slow to change in time to gain the lead. Eventually they may get a good piece of a market with brute force marketing but the high margin days are usually gone by then. The companies that can incorporate a rapid response to change seem to win. But unfortunately these companies grow and eventually become larger and bureaucratic, and a new group of the dynamic companies comes along. We are seeing a new crop of these emerge now.
"With the capacity in most areas exceeding demand there will be corrections. And as Tennyson said: 'The old order changeth, yielding place to new…' Old inefficient assets will be shut down, yielding their orders to the newer more efficient machines.'
"In terms of global trends, we are following the classic cycle in tissue production of high demand and then expansion beyond actual market demand for capacity. With overcapacity we will see shut down and/or consolidation of inefficient assets. AfH producers will be hit the hardest with margins cut to maintain full production. Globally, At Home toilet tissue and towel production will be more and more structured tissue. With a few exceptions, traditional dry crepe will be seen as more of a tool of the AfH producer. With the price of eucalyptus down, and an overcapacity in producing that fibre, plus the Chinese demand for secondary fibre, we will see more AfH or mid-market At Home companies converting to higher, if not total, virgin fibre content. To survive in the same segment higher quality is going to be demanded and price competition will be strong. It just makes good business sense to produce with a lower real yielded fibre cost (virgin fibre) raw material package.
"Another trend is the significance of manufacturers producing premium quality products for the big box chain stores such as Costco, Walmart and others. Already the premium store brands are rivalling the premium name brand products and at lower prices. As more and more consumers realize what is happening brand power is going to become less important.
"Global tissue markets continue to expand at its plodding rate, with some regional brighter spots, but I'm not optimistic about the next year to three years. The market will continue to slowly grow, but everyone had the same idea and planned on expanding. Now the next years are going to be for the smartest and most efficient. China can soak up all their new internal machine capacity, but the next few years are going to be a competitive struggle for their exports and for most of the rest of the tissue world. Already we are seeing capacity expansion postponed and capacity utilisation figures declining.
"As a supplier, we're definitely looking at who and what will be the leading producers and products in the years ahead. We're looking at what the tissue industry will look like in five years. I think essentially all the premium tissue in the regions of cushy softness and high absorbency will be made on structured tissue machines in the future. Premium towel will essentially all be structured. We will see some aggressive companies that are not too bureaucratic, have good business practices, and can quickly respond to market changes arise and capture the market expansion, and even perhaps a significant amount of business from the large bureaucratic global companies. The mid-sized aggressive tissue producers offer great opportunity for suppliers.
"One cannot ignore China's growth and the rest of Asia offers potential. Doing business in Asia is hard for most Western companies, but we continue to learn and grow there. South America, Eastern Europe and Western Asia (including the Middle East, especially if the current conflict ends soon) offer great growth potential for suppliers. Like tissue producers, suppliers who can change with market demands will prosper."
Significant increase in bleached eucalyptus kraft pulp availability
Paul Watson, Canfor Pulp Innovation director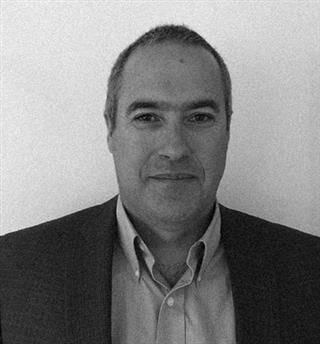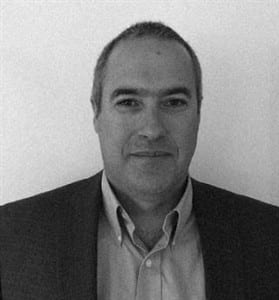 "As an NBSK supplier, in the last year we have seen demand for high quality long fibred pulp for obtaining optimal strength and softness in tissue remain very strong and it is expected to remain so. M&A activity and consolidation will continue in the tissue industry, as well as increasing cooperation between major players in the industry.
"From a fibre perspective, the key trend we're seeing is the significant increase in bleached eucalyptus kraft pulp availability which, next year and beyond, might be expected to drive pricing of hardwood pulp lower. Consequently this will influence the buying behaviour as tissue customers who will continue to try to reduce direct fibre costs by displacing the more expensive long fibred softwood kraft pulp in the tissue base sheet.
"We have remained confident about the global growth of the tissue market. Our order files are strong and the majority of our customers are contracted, we sell very little pulp on the spot market. The growing demand for higher quality tissue products suits the value proposition for lower cost and higher softness tissue base sheet production.
"We are constantly on the lookout for new customers and because of Canfor Pulp's location near Canada's west coast, we are especially suited to supply the Asian markets in addition to North America. Other geographical markets are serviced as well and we are working actively with shipping companies to evaluate new market opportunities, as transportation cost is often a determining factor."
Rare instance of quality and efficiencies advances enjoyed with improved energy
Bud Chase, Enzymatic Deinking Technologies (EDT) global general manager – tissue
"Mergers on the supplier side of the tissue industry are creating challenges for the now larger entities to provide value across multiple technology segments. The primary challenge for those larger supplier companies is to organise existing resources of parent and acquired companies in ways that provide the most value. Some ability to provide value will likely be lost as companies pursue the cost reductions and various synergies that made the acquisition attractive in the first place but ultimately the interconnected product offerings should be efficient and workable for much of the industry.
"Mergers on the paper manufacturing side tend to be larger in terms of headcount and cultural differences seem to come into play more heavily. Quality standards, willingness to take risk and views towards early adoption of technologies all need to get redefined for at least one side of the merger and very often results in a hybrid solution. I think it a near certainty that further consolidation will take place on the manufacturing side.
"Interestingly, the supplier side of our industry has a more uniform global presence than does the manufacturing side. Because tissue and towel manufacturing sites feed regional markets, there can be less global shipping of products and companies are required to have a manufacturing base that is global before they can truly be global. To achieve this, these companies will be forced to deal with the business culture issues associated with consolidations and societal driven cultural issues arising from these different geographical areas.
"This is an exciting time for our industry. Significant trends in our industry typically have been driven by either quality or production efficiency or both. Lately this duality has expanded to include environmental awareness or sustainability. Two major technical trends in our industry today are energy efficient structured tissues and enzymes. Each of these technologies is in a unique historical position to significantly affect either quality and/or production efficiency. They also both have the ability to improve sustainability. This has not occurred in our industry too often in the past. Historically our industry has advanced a technology if either quality or production efficiency gains were there. We are seeing a rare instance where quality and efficiency advances can be made while enjoying improved energy efficiency. The new structured tissue machines are capable of this and enzymes are expanding operating windows on all machine types to allow for reduced costs, higher quality and larger fibre choices. These developments are the potential to transform the way tissue is made.
"There are a number of manufacturers taking downtime on machines and this will likely occur for the next six-12 months. A number of new machines have come on line in several key markets and the industry is in a traditional oversupply situation in parts of North America and Europe. In the MENA region, a significant number of new machines have come on line and more are planned which could cause significant oversupply in the next 12-18 months in that region.
"Some new machine projects will likely get delayed to mitigate this supply balance. While this may seem challenging from a short-term business standpoint, in the end our industry will have newer, more advanced assets in all markets and be well positioned to provide high quality products. I am confident that the tissue industry is healthy and continuing to grow.
"EDT is continuing to grow rapidly and we will be entering several new markets as our Refinase technology continues to be the beneficiary of a rapid adoption rate within the tissue industry. In the last five years, our industry has gone through phases of technology adoption including initial investigation, mid-term use and now broad use across large segments. Because this technology is viewed as a competitive edge in many respects by customers, our focus is more on particular tissue manufacturing companies than it is on specific geographies."
Expecting larger capacity AfH industrial roll tissue and towel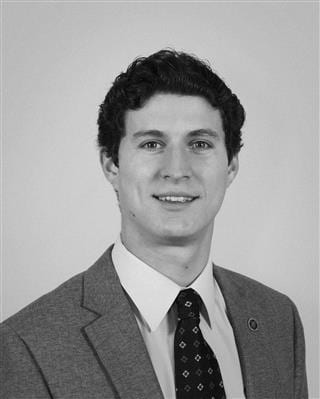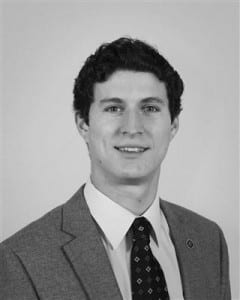 Brian Work, American Paper Converting operations manager
"Merger and acquisitions activity in the tissue industry has shown little impact on our business in the Pacific Northwest. We continue to see good service by our vendors but may be under a different name. I would expect to see further consolidation as that seems to be the trend in all markets.
"In the next year we're also expecting to see larger capacity (more footage) industrial roll tissue and towel in the AfH market. It seems the more towel or tissue that can be placed in a dispenser the better. We currently only do business domestically and here we are hearing less talk from customers about overseas products. In 2015, our goal is to penetrate more into the retail tissue market in the United States."