Leading companies from across the South American tissue market have gathered for the third edition of Tissue World São Paulo.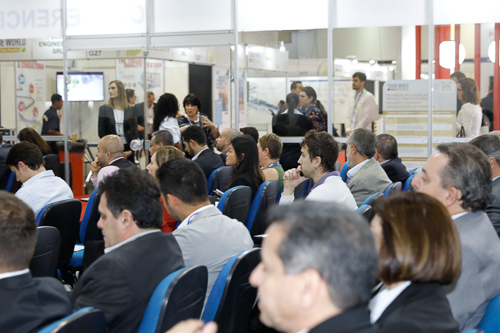 The only dedicated tissue event for the region opened its doors on 22 October with exhibitors from across the industry and a conference programme entitled: Global Impacts, Local Challenges, Latin American Prospects – Unlocking opportunities for sustainable success in the region's most dynamic tissue markets.
The first day's Senior Management Symposium had a keynote address by Kimberly-Clark Brazil's quality, safety and environment manager Humberto Enriquez, entitled: Environment Commitment: How Kimberly-Clark reduced its Water Consumption.
Additional talks included speakers from Solvo Consulting, Finep, Fastmarkets RISI, Euromonitor International and Voith.
Industry heavyweights from IPEL – Indaial Papel, Mili, Elettric80 Latin America, Fabio Perini and Valmet discussed whether the Latin American tissue industry is in a good position to upgrade from Industry 3.0 to Industry 4.0.
What are the main drivers, most impactful technologies, and potential threats? Is tissue up for the challenge?
Day two of the conference will feature talks from Copapa and BTG, which showed how to lower TCO and achieve higher efficiency.
Voith Paper will explain the benefits of its XcelLine Tissue 4.0. concept specific visualisation and analytics functionalities as well as asset management applications.
Solenis will present innovative solutions that help papermakers to responsibly manage fibre usage, save energy, conserve water, and meet safety and compliance requirements.
Andritz will highlight advanced tools to optimise the press section with REZOLVE.
And Futura will explain the sticking power of water and other performance-related enhancements with its JOI Hydro-Bond solution.
Valmet will present its recently developed hybrid concepts that it said provides an innovative and more flexible way of producing a wide variety of premium and ultra-premium tissue products with low energy and fibre consumption.
Day 3 will see talks from Andritz, Fabio Perini, Voith Paper, Kadant South America and Valmet.