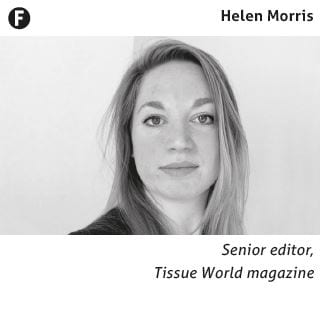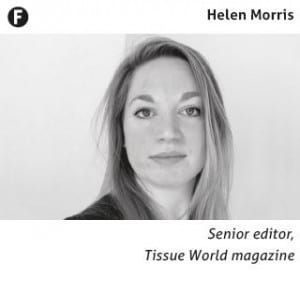 Let's describe general economic performance in recent years as a football match … why not, this is Brazil after all: it has been an end-to-end thriller. TWM must first apologise to those across the tissue world who don't follow that particular game. The same fluctuating fortunes would apply, give or take, in tennis, rugby, beach volleyball, American football, ice hockey, basketball. The only pre-requisite for our little metaphor is that there are two ends.
Cyclical strength prior to 2008, then the global crisis saw GDP growth plummet from more than 4% to zero… an early lead undone by letting in two goals before half-time. The midfield was strengthened in the second half and GDP came bouncing back 7.5% in 2010.
As 90 minutes approached, fitness began to wane, then there were a few questionable decisions by the officials (this is an oblique reference to the political scandals which have rocked the country), which saw performance levels and commitment drop by as much as 3.8% by 2015. If it goes to extra time the forecast is a struggle to maintain performance levels. Then against the odds our team – the Pulp and Paper United – emerges as the winner. In fact, team tissue has been on a winning streak throughout this whole period of fluctuating fortunes, and we now have silverware in the trophy cabinet to show for it… the world's top supplier of market pulp trophy.
Plus, our academy has been nurturing young talent, and that is expected to come to fruition in 2018 with an expected return to pre-crisis tissue growth.
How did The P&Ps do it? We could hardly want for a better analysis than that offered by Carta Fabril's vice president Victor Coutinho as he proudly discussed with TWM another 'trophy' – the world's widest Steel Yankee, which will be installed at its Anápolis-based site. In a wide-ranging interview he lays out the strategy… covering climatic benefits of accelerated forest growth, competitive machine installations, higher productivity, energy efficiencies and water savings, the consequences of political crises, the lasting benefits of governmental programmes enabling better income distribution, to the Brazilian consumers' search for better quality products.
Juliano Silva is another football fan who draws parallels between the game and the economy. The managing director of Indaial Papel (IPEL) reflects on the deep gloom
following Brazil's humiliating 7-1 defeat by Germany in Brazil's own World Cup: "It was necessary. Sometimes it takes being at the bottom to rise back up." The team wasn't up  to it. The economy wasn't up to it. Inside he describes how the goals are flying in again.
TW MILAN 2017 raises the bar again
The facts and figures could hardly be more impressive – a total of 3,284 participants from across 106 countries, 2,274 visitors and 1,010 personnel from 200 exhibiting companies. Some 25 companies exhibited for the first time with 53 speakers analysing the latest trends before 234 attendees.
The industry's most prestigious and international tradeshow was a stunning  business success. So successful that it's amazing that we found time to enjoy some of the many attractions which the beautiful city of Milano has to offer … but we did.
Networking continued apace at a lavish gala dinner, a happy hour and a live band performance on the show floor … and during the 3-0 Juventus thrashing of Barcelona, a result which pleased (some) Italians at least.  The figures could hardly be more impressive – but that's exactly what we are fully committed to making them again when we go back to the magnificent Milan for Tissue World 2019.