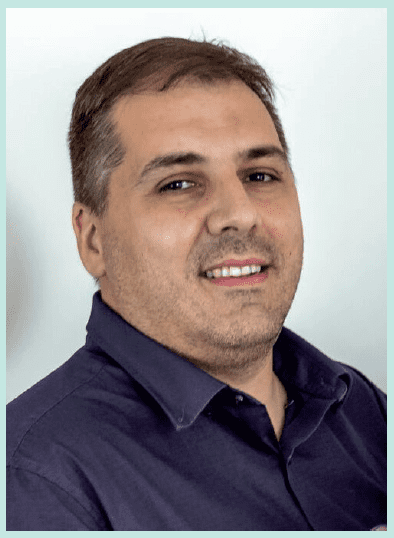 With up to 10 million napkins produced per day, the Northern Powerhouse company is the UK's market leader in the printed napkins sector. TWM Senior Editor Helen Morris went to meet the team.
We are sitting around the office table at Poppies Europe's facility in the northwest of England. No less than six directors, a record turnout of top personnel for a TWM visit, are demonstrating the rich mix of knowledge, backgrounds, attitudes, experience, and – this being a football heartland – a lot of club rivalry and banter.

It's a big hint as to how the company likes to do business … we might call
it controlled attacking flair with solid defence.

We meet at their impressive six-acre plant located in St Helen's, around an
hour's drive from the industrial hubs of the 'Northern Powerhouse' cities of
Manchester and Liverpool, a cluster of cities in the heart of 'the North' that
together form an economy almost equal to that of London.

The company manufactures and supplies napkins, printed napkins and
additional disposable table top products under the Poppies brand name as well as bespoke own-label products, mainly for the AfH catering and retail sectors. As an independent market leader, it has created a strong niche for itself in the paper tableware market and has been operating in the sector of food, beverage and hygiene disposable products since 1996. In 2000, it started investing in the converting of napkins when it launched its first production line. The Poppies brand name was created in 2002 and, in 2010,
the company took on the name "Poppies Europe".

During the past seven years, it has also bought out two of its main competitors – McNulty Wray was acquired in 2012, and Staples Away From Home was purchased in 2015, and both have been successfully integrated into the company's production facility.

McNulty Wray was one of the first UK manufacturers of bespoke printed napkins and its historic brand was established 30 years ago and has been maintained by Poppies. It produces bespoke printed napkins for hotels, restaurants and hospitality events, from 1ply dispenser for bar and fast food markets to premium air-laid for up-market venues. Staples Away From Home was the AfH division of Staples Disposables, a UK manufacturer with over 40 years of supplying hygiene tissue and catering products. The brand is now used for the Poppies' hygiene tissue, including centrefeed, mini jumbo and facial tissue, and its acquisition expanded Poppies' product offering to enable it to become a market leader.

The company has also grown organically, and significant investment has been made on new production lines, most recently in 2018 with the purchase of two high capacity twin lane OMET napkin lines to complement the existing 13 OMET lines already on site and seven Servotec's producing high quality print. There are now 34 production lines and 169 staff, and
the site is also home to the largest fleet of modern napkin printing machines in the UK.

Partner and technical director Armindo Marques takes TWM for a tour around the facility. He says the acquisitions and machinery investments were the direct result of a need from its customers to have a 'One Stop Shop' supplier, and the pressure on the manufacturer to always find synergies and efficiencies in order to remain competitive: "Our growth has mainly come from acquiring divisions from the bigger players," he adds. "In the UK, the focus of the big tissue producing groups has moved away from napkins. It is a very tough market because it requires a lot of flexibility and attention to detail. It is very specific. But this development has opened up opportunities for us to expand."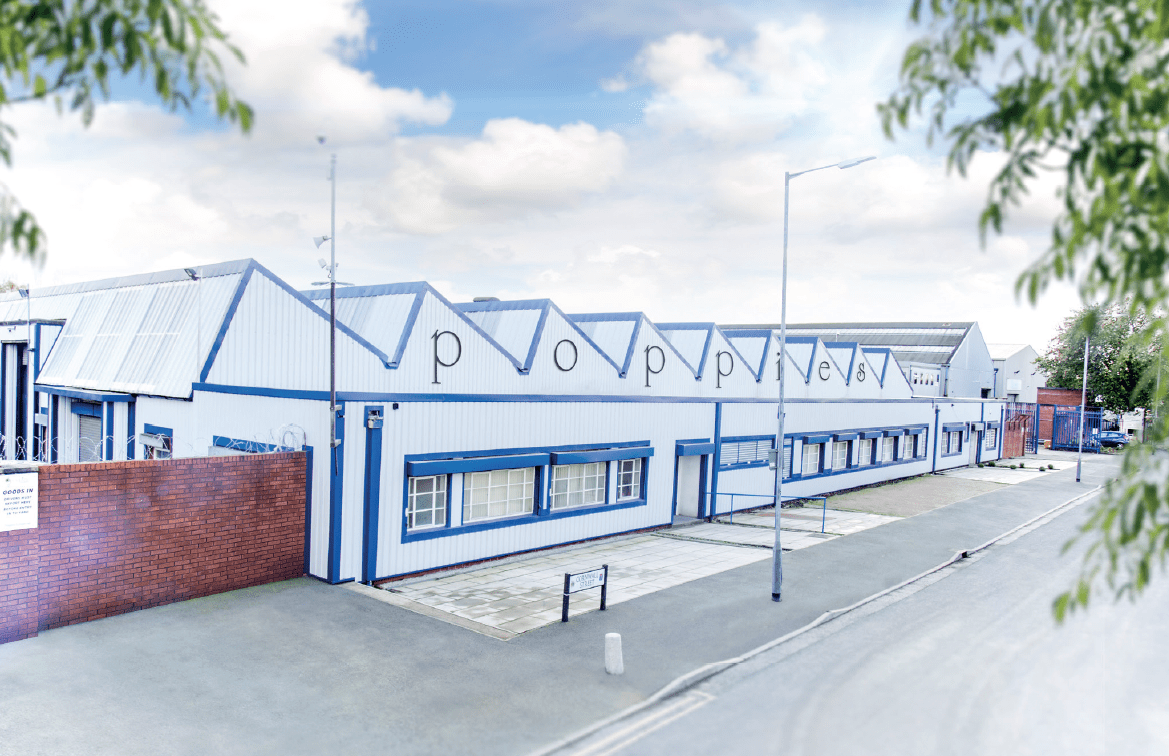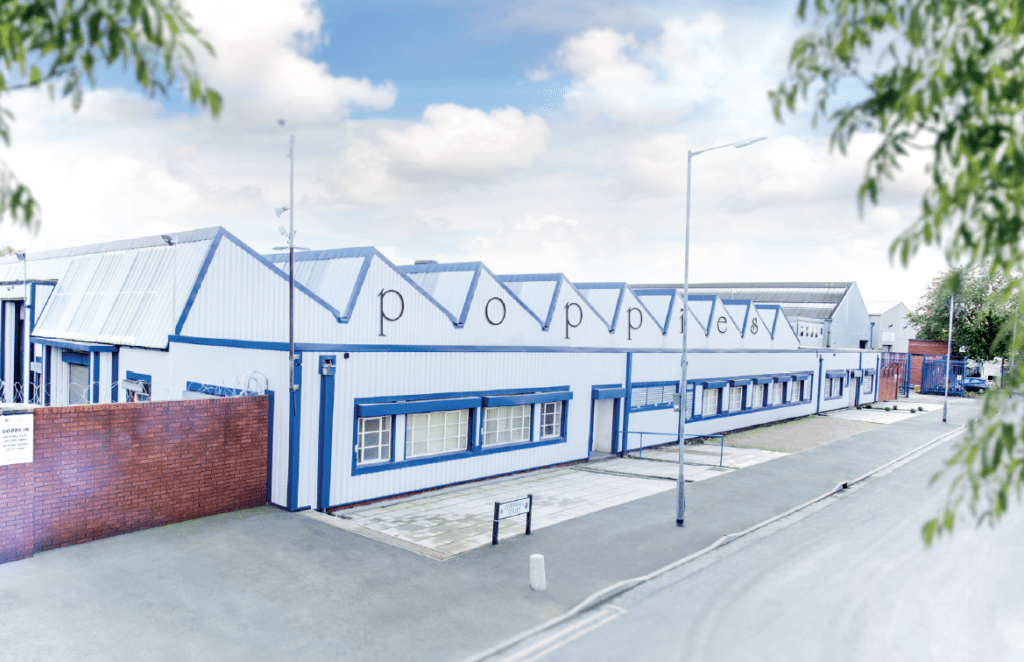 Originally form Portugal, Marques lived in Paris for 14 years before moving to St Helen's in 1999. He says that during that time, the AfH sector in the UK has undergone a lot of development. While historically it has been very challenging due to the fierce price competition, the market has also consolidated with many operators integrating through the acquisition of competitors.

"We have a long-term focus and have invested heavily," he adds. "We are now the biggest producer for this market in the UK. It is a market that needs a high level of service, coupled with a consistent product which is of high quality. It is still a commodity product, as well as a niche product, but it's produced at an industrial volume. So it has to be perfect."

The UK AfH napkin market is still "very, very segmented". "It requires a lot of focus. Everyone wants something a little bit different, and it's the ability to respond well to this that has made us such a great success."

The company now converts 15,000 tpy, and over 10 million napkins per day. "The market is mature and has consolidated, although we're still seeing a small increase every year,"he adds.

Is there overcapacity for this sector in the UK? "It's mature," Marques says. "But we have a different market share from the big international tissue players in the UK … and a different strategy. They always have to chase added-value products, whereas we can cover both ends of the spectrum,
the ability to manufacture a good honest commodity napkin along with innovative products.

One main aspect of UK life that is beneficial to the company is that Brits
like to eat out: "That's key for us. There's a sustained demand because going out to eat is always popular, it's the British 'feel good factor'. I can't say the AfH napkin market is recession-proof, but there is always demand regardless of the economic situation. UK restaurants always have new ideas, there is a lot of innovation and development in trends."

At the moment, he says the company is seeing an increase in demand for bespoke printed napkins, and customers are also switching away from napkin tissue to more premium products such as air-laid: "They see it as a more flexible and long-lasting option. Recycled products and unbleached products are also becoming more popular."

The UK-based discounter stores are also moving their image towards that of the more general supermarkets: "Aldi, Lidl … they are not seen as much as discounter stores any more. They want to be seen as a more general retailer, and that is very good for us.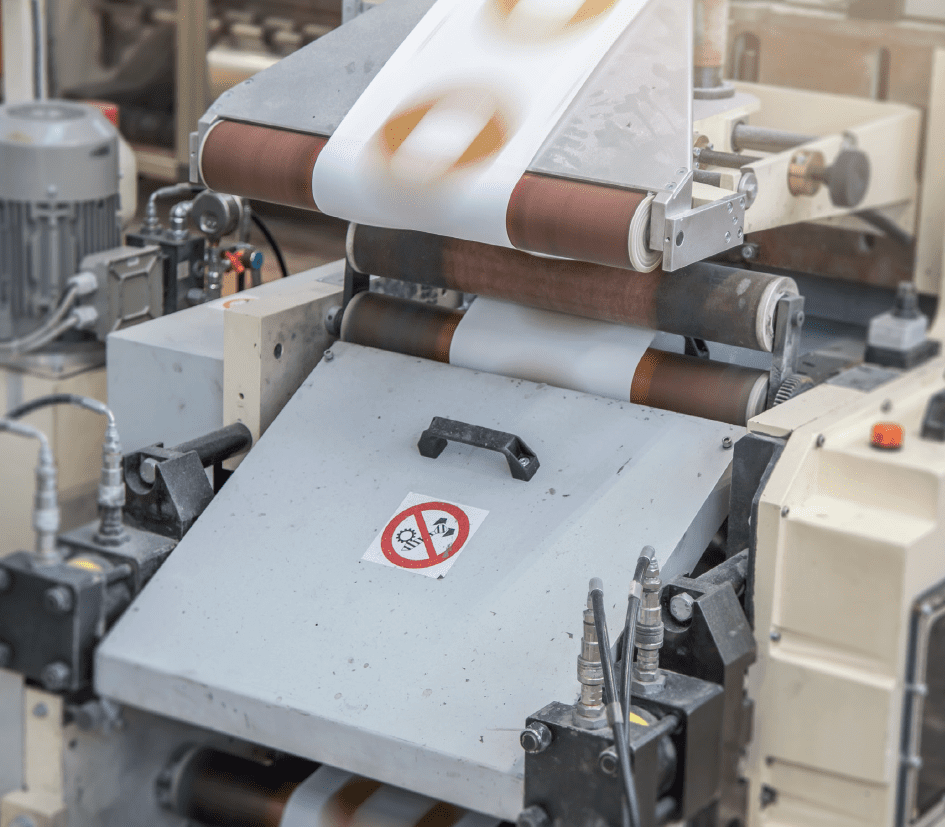 Another key challenge is pulp prices. He said that while they have been going up sharply in the last 18 months, they have recently levelled off a little: "We can only offset the pulp price hikes by operating even more leanly and improving our operational productivity. As for the future, it depends on china and the level of demand."

"We will focus on what we are able to control and strive to remain the best in the UK for lead time and flexibility. Poppies has worked a lot on service, our customers request it all on time and we take the order and two days later it's with the customer." Let's not forget about the elephant in the friendly office room … what about Brexit?

"Conversely, Brexit has actually opened a lot of doors for us," he says. Following Britain's vote to leave the EU two years ago, the company is seeing more demand for its products from retailers based in the UK: "That has been one of the benefits of Brexit. We are seeing a lot more demand from the big discounter stores and the big retailers for products from UK-based manufacturers. We've had a lot of new contracts recently. So, while the currency has definitely suffered, and that's the fear factor and uncertainty of what will happen, it has actually opened doors for us."

Poppies has experienced double digit growth every year for the last five
years and part of this growth involves investment in machinery: "We've made £10m worth of investment in the last few years," he says. "We strongly believe that the napkin market will hold for the next couple of years and following the Brexit conclusion we will carry on growing at a steady pace in to the next decade."

And in the medium term? "We will keep investing in new production lines, napkins and hygiene to keep up with the demand and remain competitive. We can react very quickly. The success of our growth is down to service and capacity, that's where we invest. There's a clear plan for us: we're dominant in the napkins market in the UK and now looking more internationally. We are looking to expand via takeovers partnerships and other opportunities."