With plans to build a crucial tissue mill in the UK in 2022, the family behind LPC – having once made its own exit from the industry – is now back and planning to double capacity. Report by TWM senior editor Helen Morris.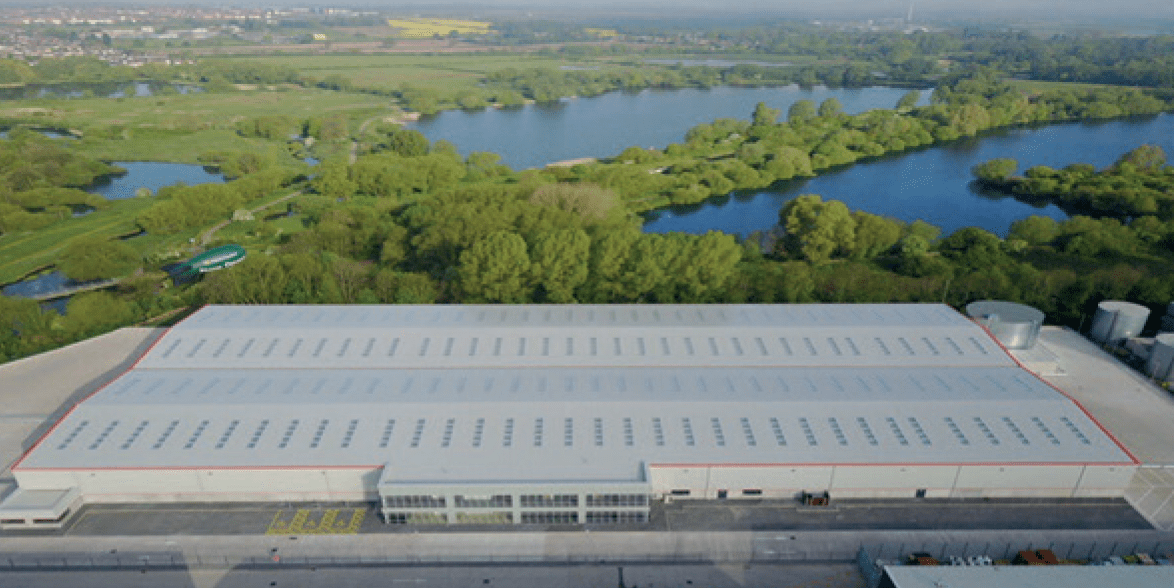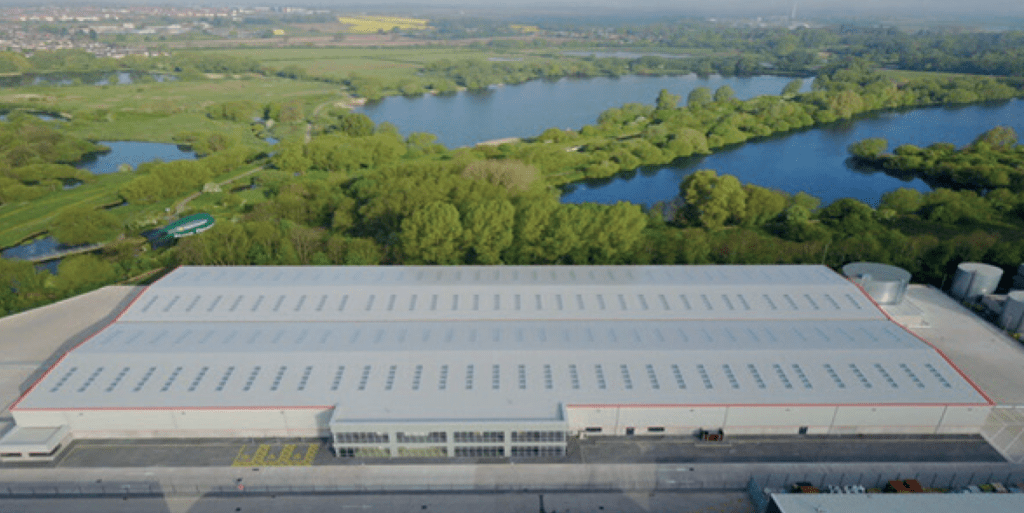 The Tejani family history is steeped in the tissue and paper industry. Several generations have run paper mills in the UK and in continental Europe, and today's Leicester Tissue Company (LTC) is proof of the entrepreneurial family's ability to evolve and adapt to changing trends over several decades.

TWM meets Amin Tejani, LTC chairman and chief executive, his son Ayaz Tejani, chief financial and operations officer, and Frank Millward, sales and marketing director, at the company's new site in Thurmaston, Leicester, UK. The company relocated to the new, purpose-built 110,000sq ft national distribution centre, manufacturing facility and head office in January 2018.

Mr. Tejani Snr had previously headed up Leicester Paper Company (LPC) – one of Europe's largest independent paper manufacturers – that the family founded in 1980. "We had six paper machines, two here in the UK and four in Europe," he says. "We were manufacturing 60% of the private label in the UK, so we had a significant presence here." By its anniversary, the company had become a leading manufacturer with a turnover of £300m of household paper and hygiene products with operations throughout Europe and distributing products to 27 countries: "It was a big business and we were enjoying consistent growth."

In 2010, Tejani sold the business to Italian tissue giant Sofidel: "As part of that deal, the family walked away," he adds. "There were six major family shareholders on the board. The view was that they wanted to exit and retire, so we exited. Then we saw an opportunity in the UK because a lot of
operations were consolidating … Georgia- Pacific (GP) had left the region … so the choice for the retailers was restricted and we felt there was an opportunity to enter the market again with the next generation."

He started LTC with his son – Ayaz Tejaniin 2014: "The tissue and paper business has been in my family's blood for over 30 years, and it is a privilege to be carrying the legacy of my family forward in this industry," he says.

Now along with the next generation, Tejani Snr is looking to build LTC into a
leading tissue manufacturer and supplier: "We are driving significant growth in a difficult and challenging market."

The Leicester site specialises in converting paper reels into a variety of tissue-based finished products. It produces toilet tissue in 2, 3 and 4 ply, 2-32 rolls pack formats, embossed, quilted, lotion, fragranced cores, FSC/virgin/recycled tissue, as well as kitchen towels in 2 and 3 ply, 1-12 rolls pack formats, embossed, glue "coloured" emboss options, decorated print, fragrances cores. A facial tissue line is also being installed at the end of 2020. All products are being sold as branded or private label products to the UK retail market, with 70% of production currently for branded and 30% for private label. Customers include Wilko, Morrisons, Poundland, Aldi and Co-op.

Growth has been fairly rapid: when the company invested in its first PCMC-supplied line for the production of toilet roll and kitchen towel in 2014, it had a capacity of 10,000tpy and a turnover of £2.06m. A second PCMC-supplied line in 2015 doubled capacity to 20,000tpy and a printing facility was added in the same year. In 2017, quilted embossing rollers were added on both lines and a lotion machine for premium toilet roll was added in 2018.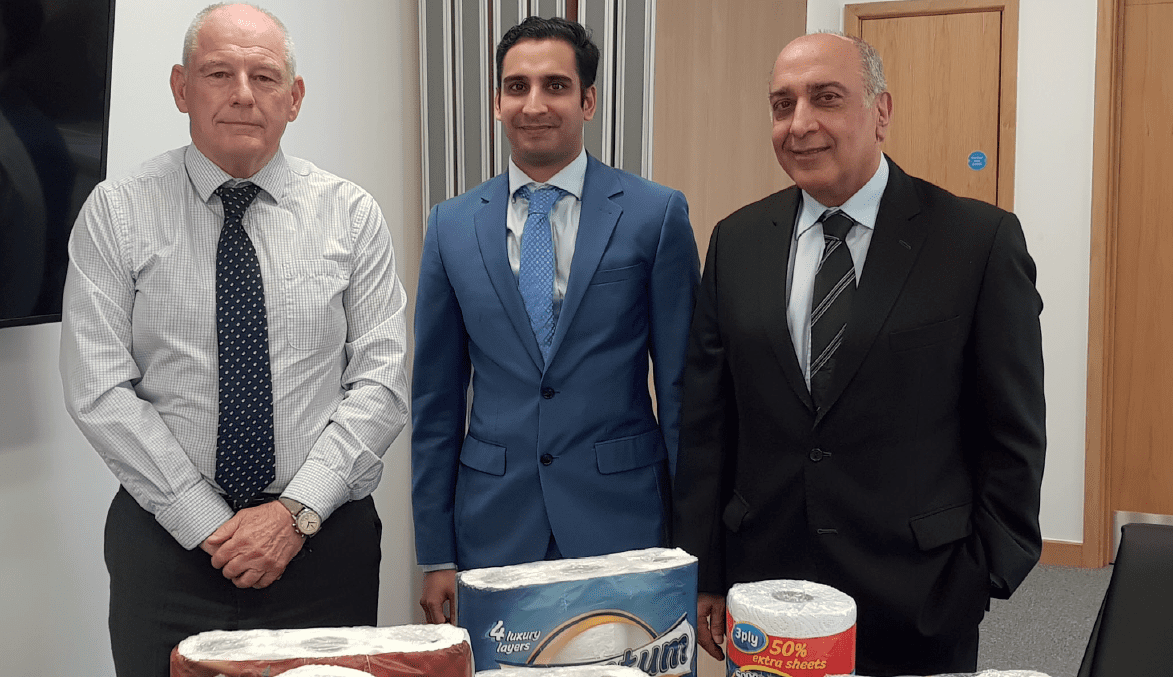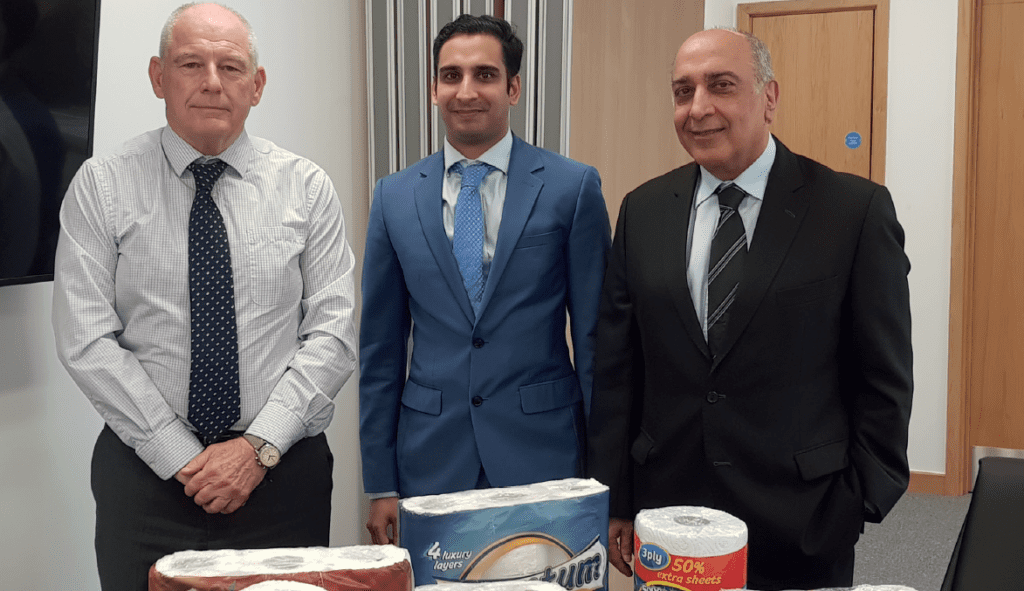 In July 2019, a third PCMC-supplied line will be installed, followed by a fourth line in December 2019, doubling the site's current 20,000tpy toilet roll and kitchen towel production capacity in a £24m investment: "We are almost full, so we really need that extra machine in July," Tejani Snr adds. "It will also be full automation – that's key for us. By December 2019 the whole site will be fully automated."

New embossing rolls are to be added so the business can make quilted products: "We are diversifying our product range," Millward says. "Some of our current business is definitely in the economy sector, but obviously most of the growth and the profit is in the premium sector. We have our
own tertiary brands and they will continue to have a place in our portfolio… but we are also looking to develop and grow our presence in the private label market. We already supply Wilko, Co-op and Aldi own-retailer brands and we are in discussions with other retailers with a view to supplying their ranges."

Is the increasing demand for private label products in the UK key for the company's continued growth? "Yes definitely," Tejani Jnr says. "This year, we have the two converting lines coming that will give companies like Aldi the size of capacity that means they would be keen to work with us. The big discounters and the retailers want the assurance of capacity and consistency of product that we will provide."

Millward adds "It is very important that we meet the quality standards and stringent technical demands of the large retailers. Our in-house laboratory and technical team help ensure that we do this," he says. "We are fully accredited, and most of our paper is FSC. This is important if you're growing
your business with Aldi and Wilkinson's, etc, as well as the Co-op."

"Our capacity is doubling," Tejani Snr adds. "Once you develop initial business with these types of customers, it's then a continuous dialogue and building of trust that brings you more business."

However, the most significant step forward for the business will be in 2022,
when the company has committed to build an integrated paper mill in a further £25m investment. The output of the mill will align to the converting capacity and will support the planned turnover of circa £55m.

"We are looking for UK sites at the moment and the aim is to have a mill based close to the converting assets, as we will align the converting to the mill output. Having put down six mills in LPC's time, there's a significant pool of experience at the company in paper manufacturing," Tejani Snr says. "If you look at the way LPC grew, the curve accelerated rapidly when
the paper machine came in, because that's when your market is much wider, and you can approach the big retailers because of the more obvious control you have on quality and cost. The market is then yours to grow. That is key to our future growth from 2022."

Will the paper mill definitely be in the UK? "Yes, definitely," he adds. "Firstly, 200,000 tonnes of tissue are imported into the UK annually creating a market for us above our own converting needs. Secondly, we are one of the very few companies who have the experience of delivering paper making in a greenfield site in the UK. As a result, Leicester is now one of the largest paper-making sites in the country, so there is a roadmap for us. There's an ability to do it. From an investment point of view there's still a good return. There is an advantage to going into Europe, but Europe has overcapacity … having it in the UK will be good for our business model."

While they don't currently export, there are opportunities to export the parent rolls. But he adds that there is already enough demand in the UK market: "There's enough demand here, so why go over the water? But there is an opportunity for us to sell finished products in Europe. In LPC times, we were selling to Carrefour and others from the UK. The transport costs are neutral so you can compete with the Europeans. But we're seeing growth of
2-3% in the UK tissue market, so there is enough for us here."

Tejani Snr says that private label is showing growth on an annual basis. The big brands are losing their share, "and not offering anything better. They are giving less product and value to the consumer than they were 10 years ago."

"The differential between own label and branded retail pricing and quality has narrowed," Millward adds. "This has been a turbulent year in the market because of escalating fibre costs, and the impact of FOREX. Political instability around the Brexit issue hasn't helped"

Tejani Jnr adds: "If you look at the Poundland offering – our exclusive tertiary branded range massively overtrades and has driven total category growth for them. Retail brands are getting better and better. The consumer recognises that the quality and value are both there."

Do UK customers want to pay more for green tissue products? "The tissue market is unusual, because its environmental credentials don't carry as much premium at retail as in other categories," Millward says. "We do however have initiatives in our NPD plans. There is a growing concern
regarding plastic and packaging waste. In response to the consumer demand and trade interest we are likely to launch a bio-degradable paper wrap toilet roll range, with a big retailer in the next three months".

The last decade has also seen the consolidation of tissue manufacturers within the UK market: "There is still a lot of competition in the UK tissue market, there are a lot of big players as well as smaller independent players. But the numbers are much lower than they used to be," Tejani Snr says. "Most of the tissue found on the UK shelves comes from conventional wet process mill technology. The key is to deliver the product quality and consistency at the higher grammages. TAD will continue to have a place in the kitchen towel category because of its absorbency characteristics but the process is very energy hungry and costly."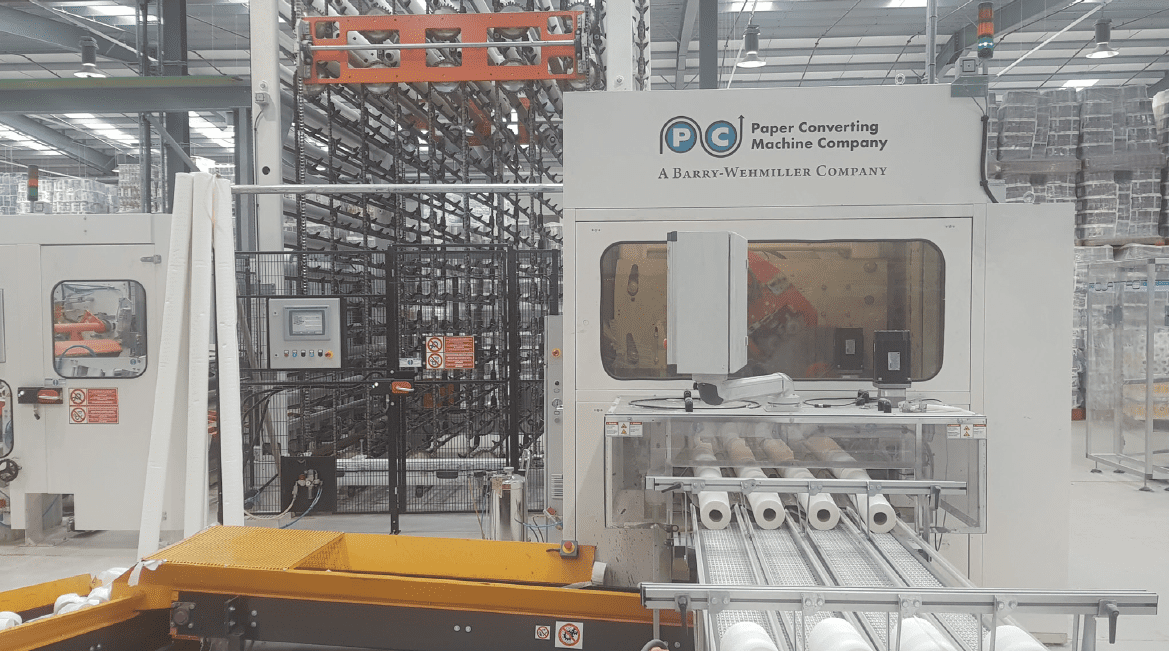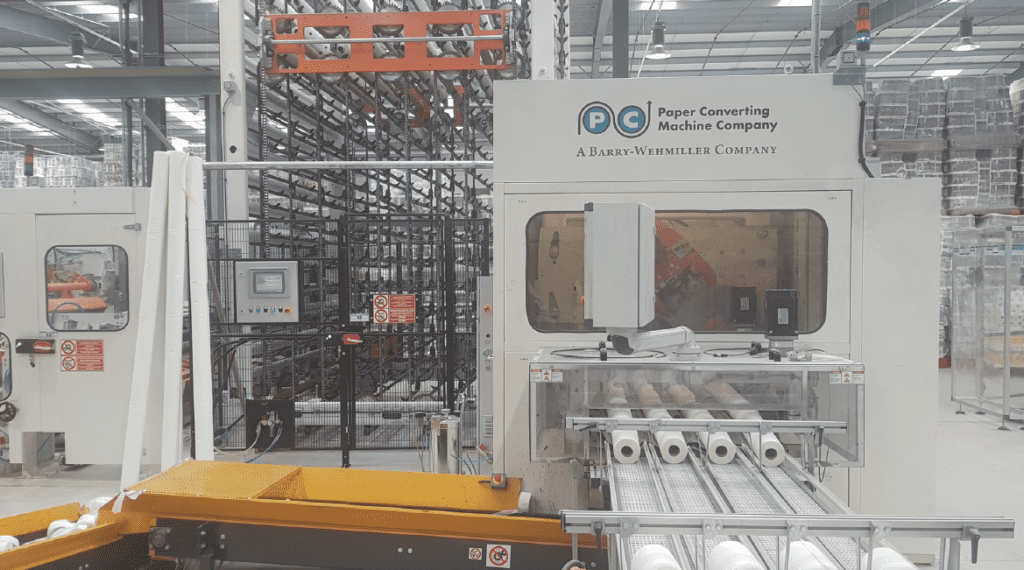 "Most of our paper grades and specifications are created around the needs of the customers we supply," Millward adds. "As an example-for one customer in the discount sector, we worked with them to launch the first 4ply quilted toilet roll product in the sector at of course an incredibly competitive retail price. There was a point of difference and so the sales line followed: 15gsm tissue paper and kitchen towel at 17gsm- That's the area we're in at the moment, but as we develop our sku base there will be a move towards higher grammages-20 gsm and above"

"If you look at the discount sector, the reason we've been so successful with Poundland is because they have joined with us in a long-term partnership, with us contributing market knowledge and category management advice," Millward says. "When we started trading with them, their toilet roll business was half the value of their kitchen roll business. A massive under-trade versus the market and so a significant opportunity. By working together collaboratively we have driven total category growth in 2017/18 of 26% and this year to date of 10%."

In terms of the fibre price increases, Tejani Jnr says that it has been "very bad, but it's at a plateau now: "We can either be very bullish and pass the increases on directly or bemore creative about it. It's all about how the tissue converters or manufacturers manage the fibre price increases that matters-and we share the issue transparently with our customer base to form joint plans"

He adds that the next big issue will be Brexit, and what happens with foreign exchange rates: "That's the big one. We don't know how it's going to go, but we have been stockpiling parent reels at the ports. If we are outside of the EU, all the paper work and admin to get those through will cause a lot of strain at customs. We have also increased our finished product stock levels. It's not just the suppliers that are concerned, the retailers are also"

Tejani Jnr adds: "Brexit will bring its own challenges, and we are ready for them. Our model is that we will be able to supply the market for six weeks without any issues, from our stock levels. But the press is saying people need to stockpile tissue paper … We are trying to manage as best we can,
and hedge for three months. We try to hold the price as long as possible before it hits the customers or consumer. For us as a company, we could win a lot or lose a lot."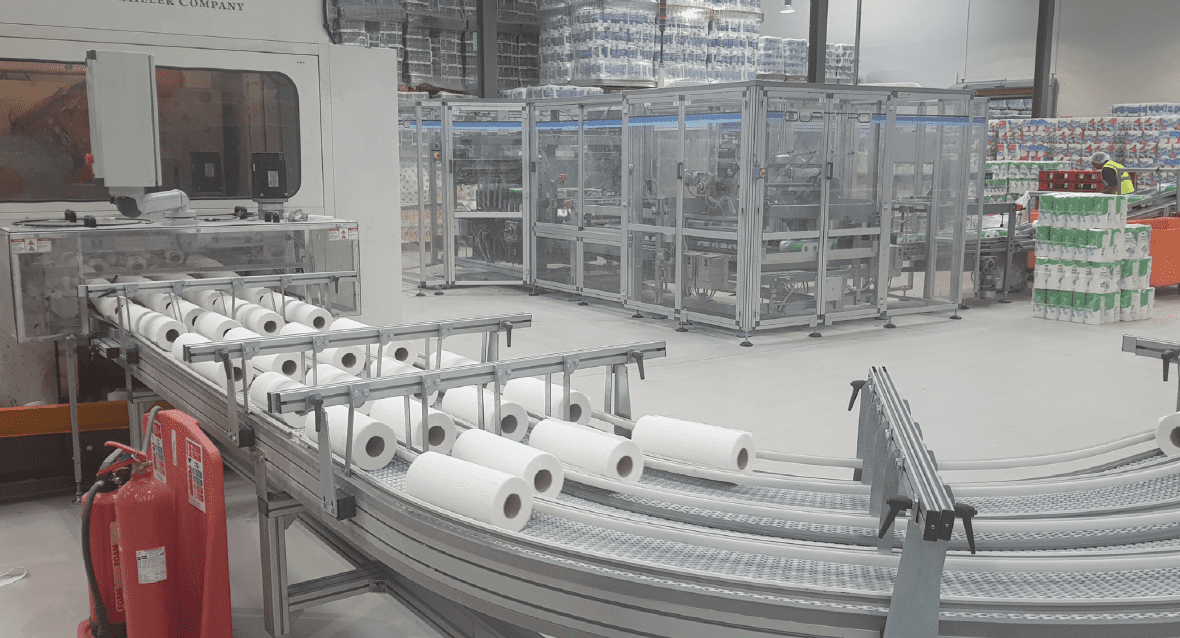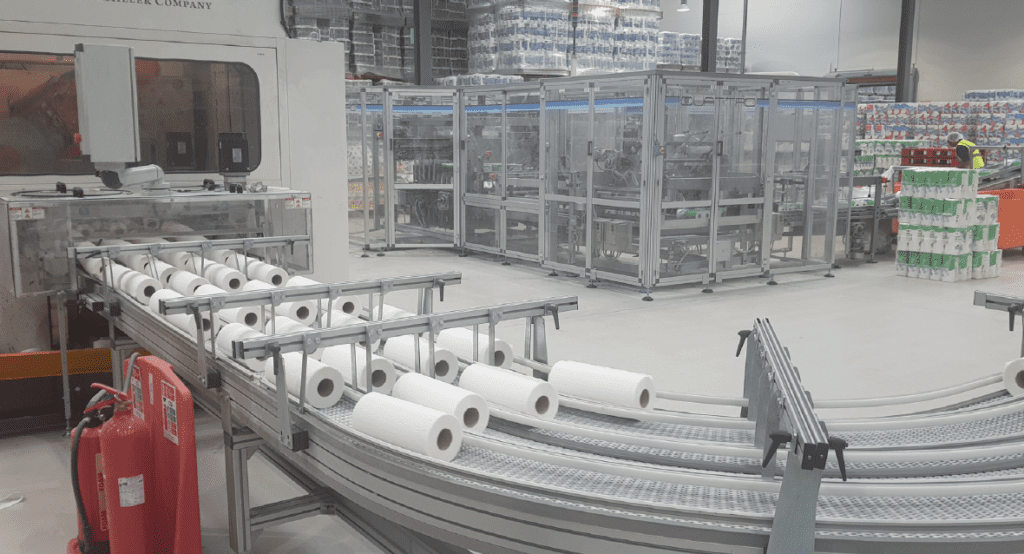 Part of the company's growth curve over the next few years will see it moving from 64 staff to 160 staff, which will provide a significant boost to the local area : "The discounter market is growing in particular so we will continue to develop in this area in parallel with seeking new business in the Grocers ," Millward says. "The unstable marketplace of the last 12-18 months has actually helped us. Retailers have been forced to consider their options and we have had attention because of this. Without it, our growth may have been a little slower."

"Our objective is also to achieve stability through the growth," he adds. "It's
important to build customer relationships that will bring longevity of supply. It's a key building block for us as we move forward to drive shareholder value. We are here to stay."