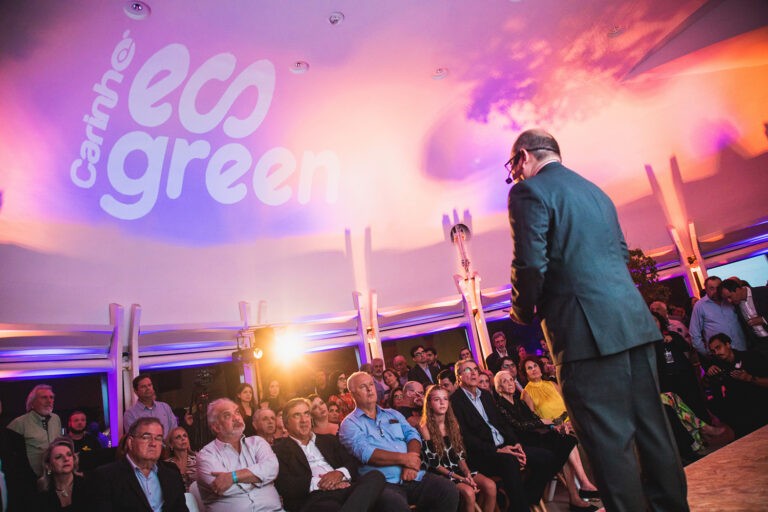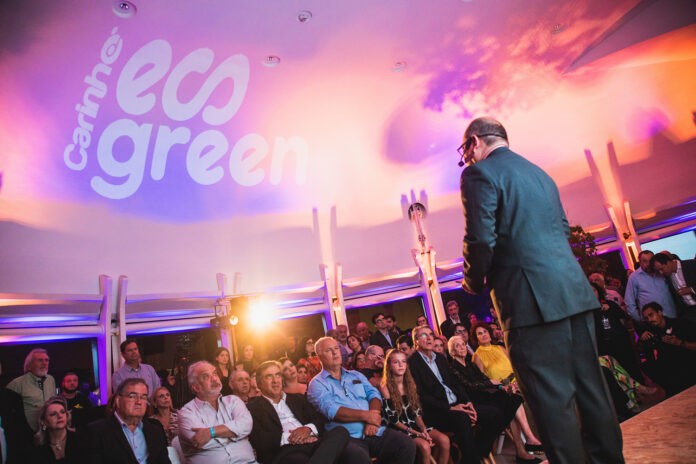 After launching the first Brazilian toilet paper with a 100% sustainable life cycle in 2020, Copapa announces that this was just the beginning of its journey. Fernanda Accorsi, founder, Accorsi Marketing Solutions, reports for TWM.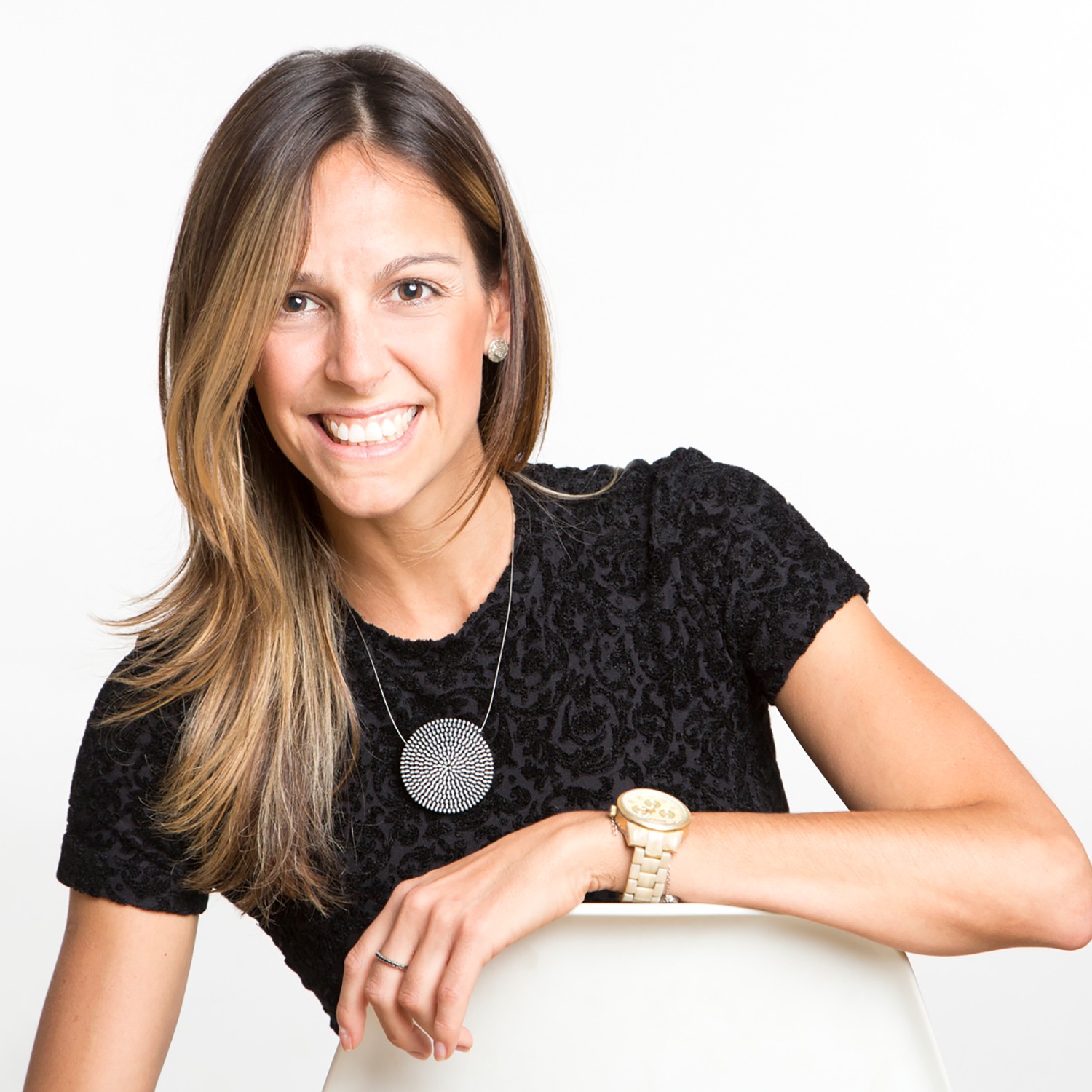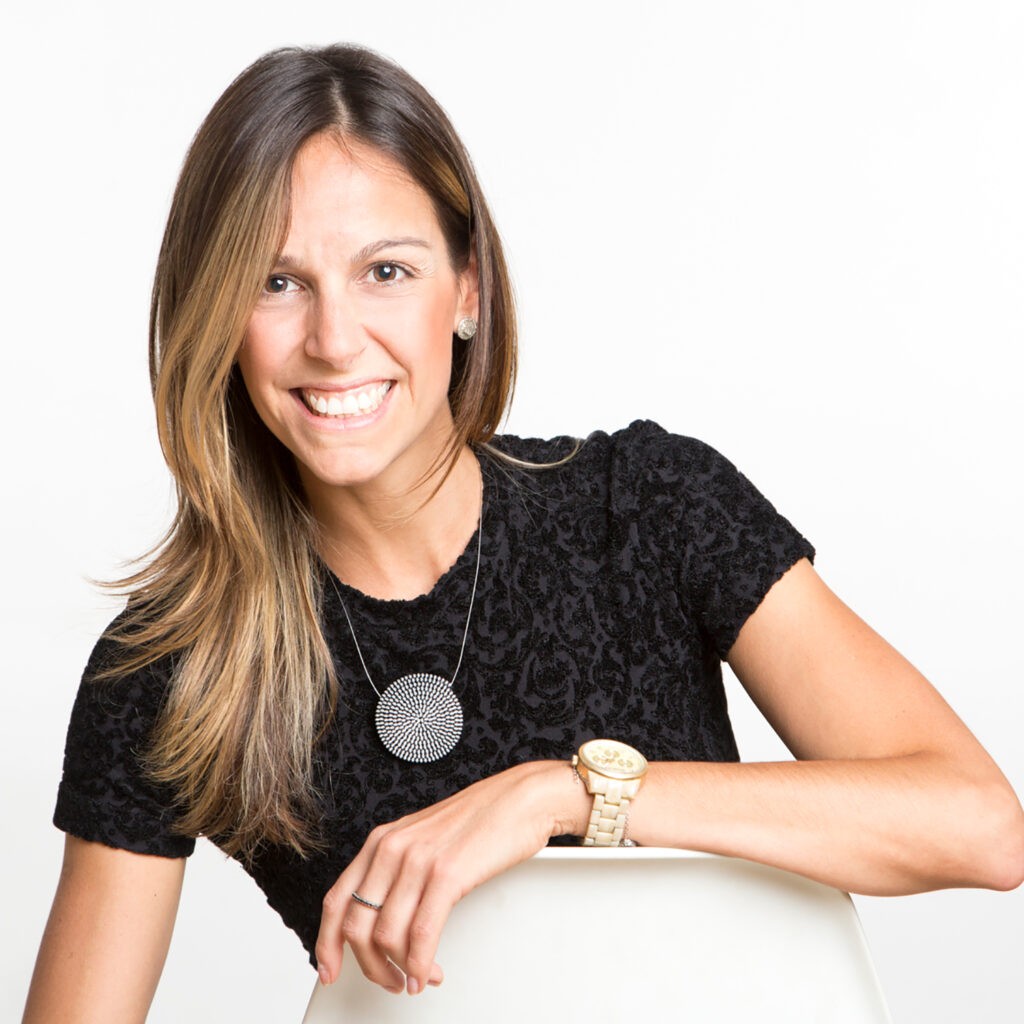 Sustainability is a constant evolution. This was reaffirmed by Jairo Almeida, the industrial director of Brazilian tissue manufacturer Companhia Paduana de Papéis (Copapa), which launched its first 100% sustainable life cycle toilet paper SKU in Brazil in 2020.
Carinho EcoGreen was created to be unpretentious, although it carries with it great expectations of opening the doors of the industry to products with more ecologically responsible production and supply chains.
The use of the word unpretentious means that Copapa understands the challenges that a sustainable product can face in Brazil. A company that decides to conduct this kind of innovation should be prepared to help customers in the transition to more conscious behaviour during the purchase process. Saying that, the adoption of such a product can naturally be slow, but in this case it was intensified by the global recession brought on by the Covid-19 pandemic, which directed shoppers in this category to lower-priced SKUs.
A force-majeure situation such as this can bring with it a scenario of short-term uncertainties, but who says the company is only looking at the now? Even with so many adversities and changes felt in the customers' product basket, the Brazilian company announces that this is only the beginning of its journey.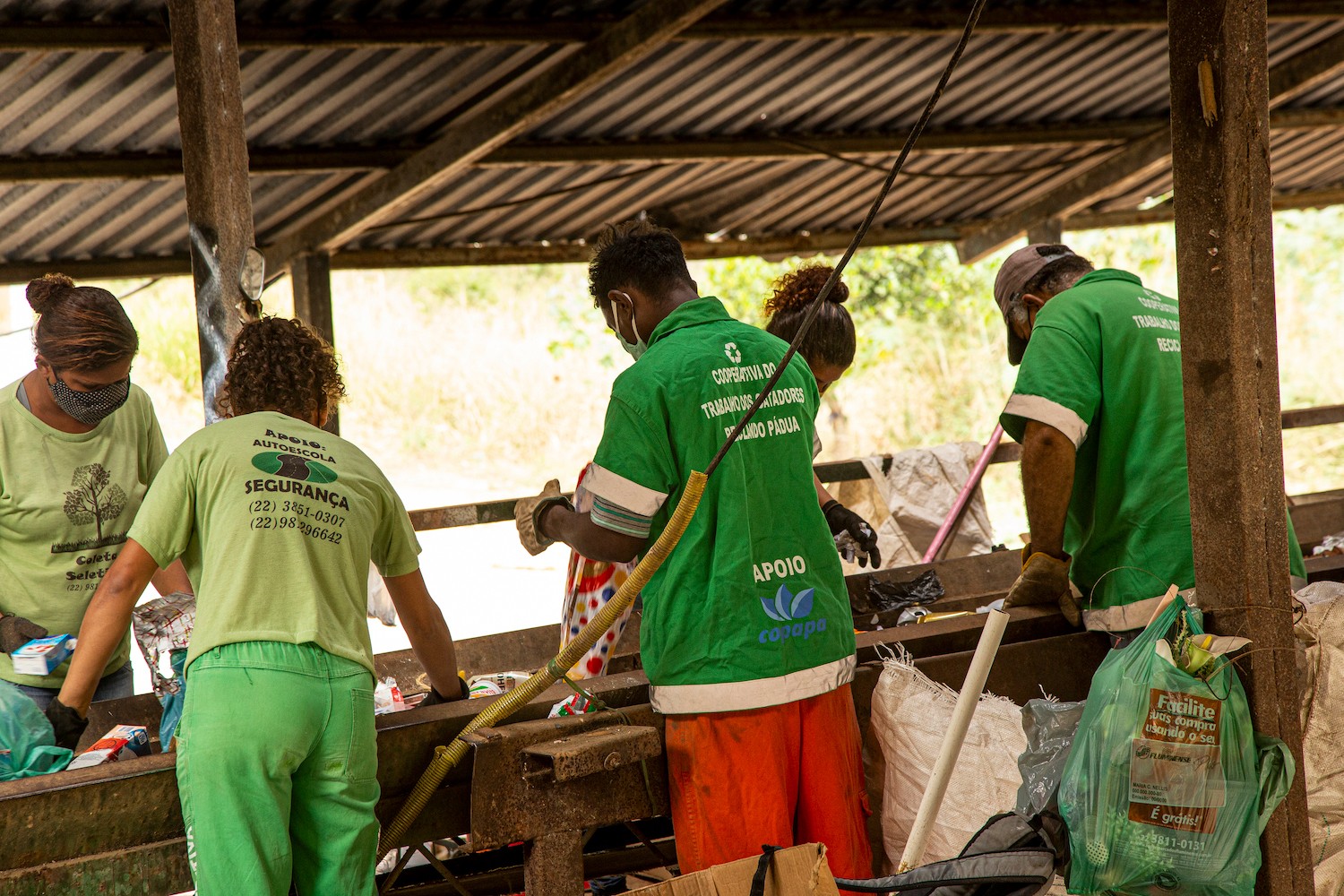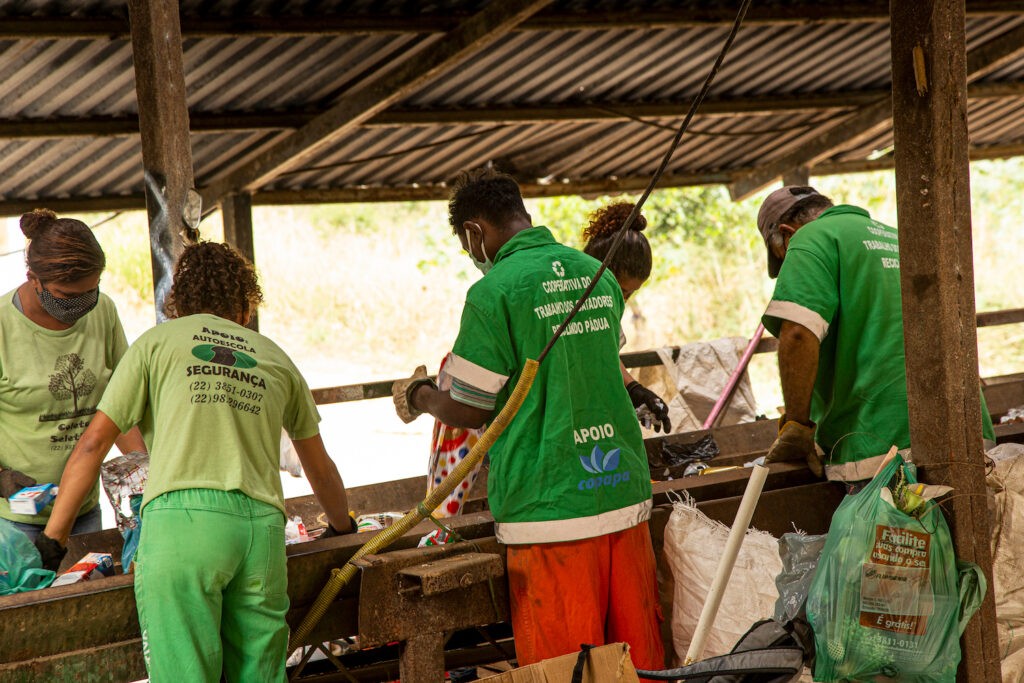 The commitment to generate a positive impact
Copapa occupies the 10th position on the Brazilian production rank, with an installed capacity of 58,000tpy. It was founded in 1960 and is located in the northwest of the state of Rio de Janeiro, where it has always exercised its regional protagonism, leveraging actions that sought to improve the region's infrastructure.
To celebrate its 60th anniversary, the company creates its Copapa 60+ programme, with which it reinforces its commitment to accelerate the transition to becoming a more sustainable company by uniting all its internal and external initiatives under this single and broad umbrella, contributing to more efficient management of all indicators.
Moreover, the creation of the programme was an opportunity to focus on its solutions and address the UN's sustainable development goals (SDGs) in an organised way, and to also ensure that sustainability was placed at the centre of their decisions. While some companies find excuses not to address sustainability, Copapa shows that any – and all – companies, regardless of their size, segment, investment capacity, and location, can renew themselves and innovate, if they commit to a strategic business positioning focused on social, economic, and environmental transformation.
During our conversation, Almeida says that for a national player such as Copapa, making big changes in its processes is challenging because it does not have the same financial strength and margins as a multinational, which can eventually revert these margins into secondary actions. Even so, Copapa has committed itself to several structural changes in terms of governance, company, and brand positioning. It has rethought and acted to bring significant improvements to all stakeholders and the community.
Carinho EcoGreen – A product with a cause
Carinho EcoGreen's creation required many partnerships and a systemic look throughout its process. It was born from the company's aim to become a reference for sustainable products, and it materialised after 11 years and R$57m (U$10.4m) of investment in machinery and research. Together with its main suppliers, Copapa has accelerated the development of chemical products and inputs that have not yet been developed in the domestic market.
In terms of product, it is currently manufactured with 100% FSC-certified virgin fibres. When asked why the company didn't use recycled fibres, Almeida says that according to the LCA conducted by the company, virgin fibre allows for greater biodegradability (for now), and in the production process it consumes 70% less water and 50% less energy than recycled fibre, which still requires a high complexity in cleaning and purification processes in Brazil. Almeida says that future aims are to find ways of using recycled fibres.
The product's roll was designed in partnership with Incape, so that it dissolves more easily. Its glue is made from cassava starch so that it can absorb as much water as possible and thus dissolve more easily, facilitating the recycling and composting processes.
Both plastic packages were developed to be compostable or recyclable. The primary packaging that wraps the product was developed by BASF and Almeida says it is the first in the tissue industry that is produced from polylactic acid (PLA) obtained from renewable corn-based raw materials. It is, he says, 100% compostable, and becomes fertiliser in up to 180 days when disposed of together with organic waste in controlled composting processes.
The secondary packaging that ends up at the stores bear Braskem's "I'm Green" stamp, and the resin comes from sugar cane. To ensure the recycling ability of these packages, Copapa is associated with the NGO "Dê a Mão para o Futuro" and its Reverse Logistics Packaging programme, collecting these packages directly at the points of sale.
It is necessary to highlight the social returns that go hand in hand with so many metrics of environmental gains, starting with the construction of a sustainable culture among its employees, implementing workshops that emphasise good socio-environmental practices in the daily routine of each employee. In addition, we see the social benefits of the programmes carried out in collaboration with the waste collection cooperatives, which generate income for their members, as well as financial, environmental, and health education.
A circular industrial manufacturing process
Almeida says the product is "not another greenwashing item in the market" since its production has reached certain important metrics: "The product itself is the result of several actions taken internally in the factory, as well as its gains. Water, energy, and effluent cycles have all been addressed, and the transformation demonstrates that by adopting circular economy measures in an industrial manufacturing process, we can also achieve significant economic gains."
Carinho EcoGreen is produced on a machine that does not use fossil fuel to dry the paper. Almeida explains: "Instead of a gas complement, our process uses steam generated from the biomass of the furniture industry", a by-product turned into feedstock. This process has reduced the company's greenhouse gas emissions by 90%, and has brought the company savings equivalent to $20,800 a month.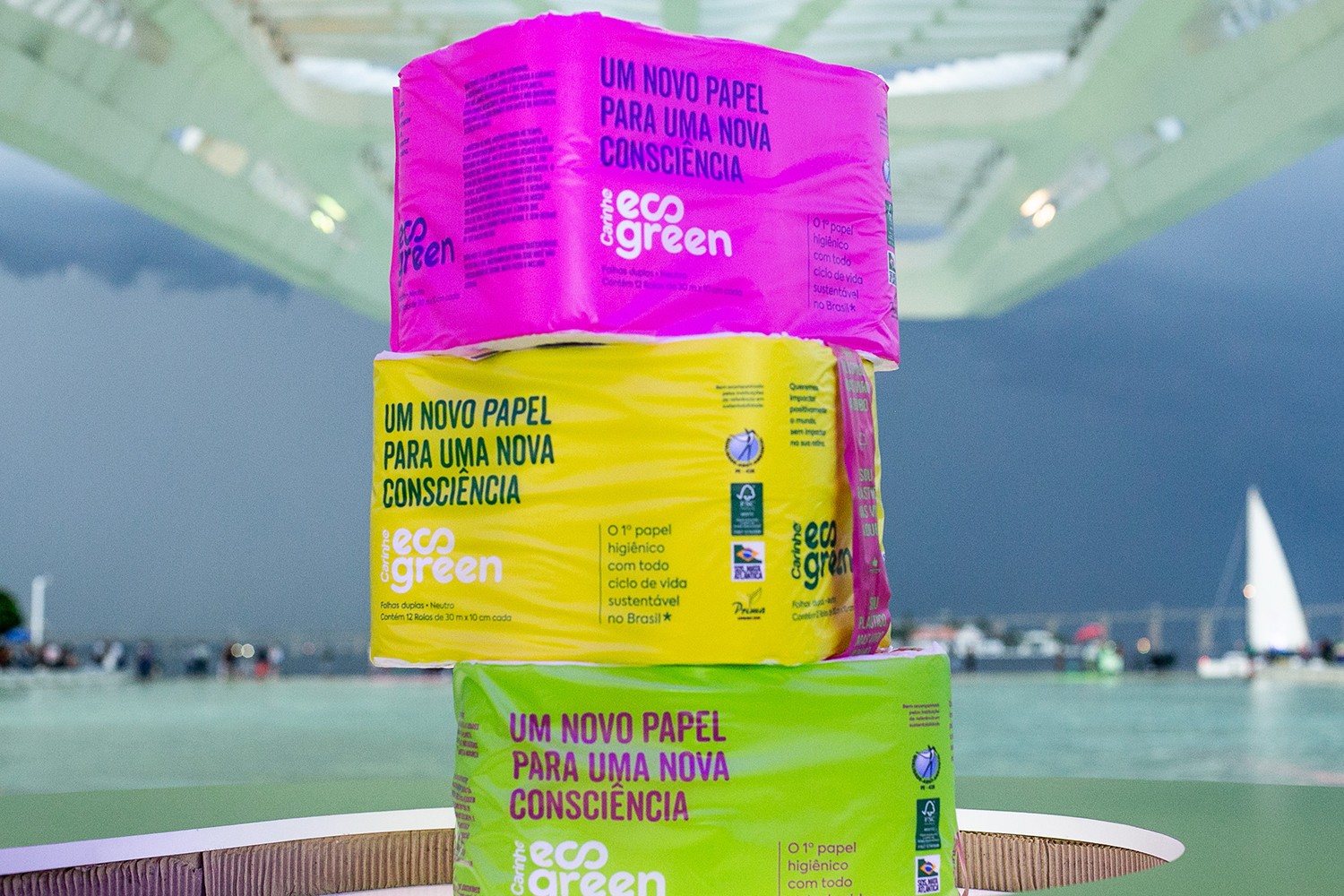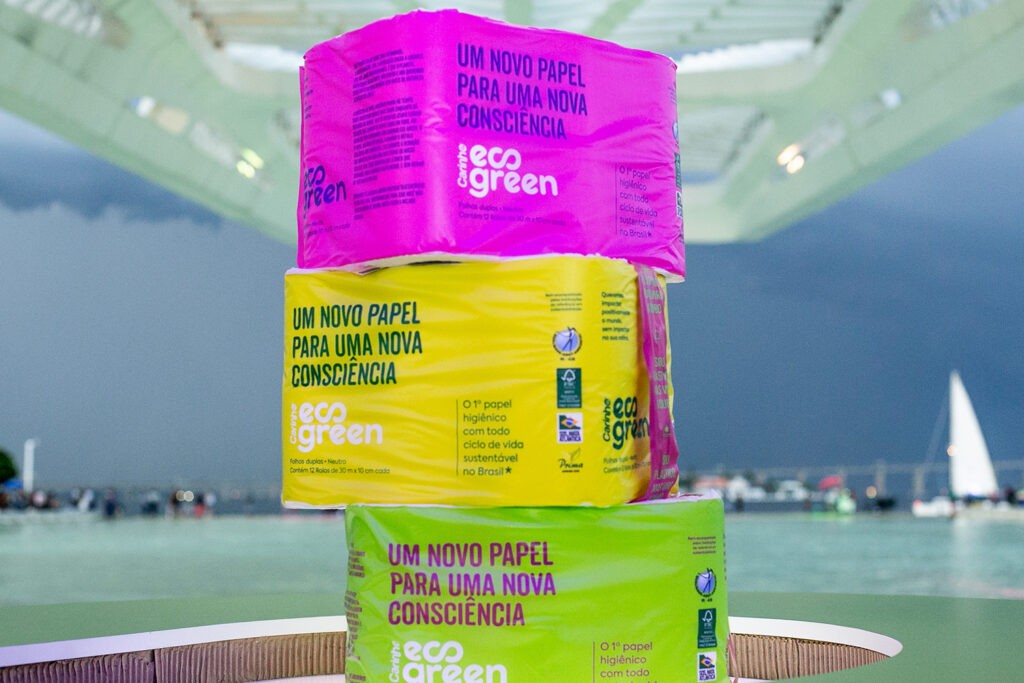 Almeida adds that the remaining emissions (from production and distribution) are neutralised by the company with its "Parnapádua" Programme, which promotes the restoration of an Atlantic Forest area by planting nearly 5,000 seedlings of 30 native species of this biome. The project promises to regenerate the soil and recover the biodiversity of the area.
The industrial residues project was redesigned with the collaboration of the "Federal Norte Fluminense University". Today 100% of the paper fibre still generated, which is a residual byproduct, is destined for potteries in the region for the production of "red ceramics" that will be transformed into bricks for the construction sector. As an internal metric, all Copapa's construction works from now on are made with this brick.
As for the water cycle, the company closed its circuit to reuse this resource within its production process and adopted chemical products that guarantee the least impact to the environment (according to ABNT Brazilian norms).
This is the first step, not the definitive one
Every product is evolutionary, and Almeida states this point more than once: "This SKU is not our end, but our means." Despite the short time of launch and the challenges brought by the Covid-19 pandemic, the product today is already present in 1,200 points of sale, and the business also has a collaboration with the "Mundial" supermarket chain, a leader in the state of Rio de Janeiro.
There is still a great challenge in Brazil for the introduction of products like this on supermarket shelves due to the lack of openness on the part of retailers and of information on the part of consumers, who despite having a favourable discourse for more sustainable options, still do not show this priority in their final purchasing decision.
We still need to understand the best formula to communicate the benefits of a product like this so that the shopper can assimilate them more easily and then make a more informed purchase. Almeida mentions the possibility of working with the model of "nutritional tables" that we see in the food products, for example, and that would indicate factors such as CO2 reductions/energy gains/amount of plastic and chemical materials/social impact.
In just one year of life, Carinho EcoGreen already represents almost 2% of the company's portfolio. And now, with an adapted production process, a large part of its portfolio is already produced in a more ecologically responsible way. The product represents the first step, but certainly a step with no turning back. Copapa announces that this was just the beginning of its journey, and there are even more innovative products to be launched soon.