A report has claimed that the tissue industry is not as environmentally friendly as it used to be. For TWM, freelance journalist Simon Creasey put the claim to UK-based tissue mills for their response.
*This article was written for TWM pre-COVID-19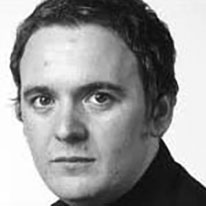 Last year a Manchester, UK based not-for-profit environmental magazine asked the question – how green is the tissue industry?
The report, in Ethical Consumer, claimed that in 2019 major toilet tissue brands were using less recycled paper than they were back in 2011.
The magazine argued that growing consumer demand for softer products like luxury four-ply and quilted toilet paper was fuelling the use of virgin pulp. It mainly used global tissue giant Kimberly-Clark (K- C) as an example, stating that the company had actually reduced the use of recycled fibres in some of its products over the last few years.
The report's author Alex Crumbie says the market appears to be dominated by luxury paper products which "appear to depend on virgin pulp," and that while brands "appear to be using" recycled materials "we should be using as much as we can" for toilet paper products in particular.
"Even if the amount of recycled content had increased 1% or 2%, the point would remain that this is still not enough," says Crumbie. "It is absurd to be using virgin pulp when recycled pulp does the job. Even if use of virgin pulp does make toilet paper softer, recycled paper is more than sufficient and is far more sustainable."
He argues that the decline in eco toilet paper ranges and the reduced use of recycled content "appears to have come at the same time" that toilet paper is becoming ever more luxurious.
"So it appears to me that businesses are offering increasingly luxurious toilet paper, which requires more virgin pulp, in order to increase sales. This leaves issues of sustainability side-lined. It does appear that consumers are demanding softer, more luxury toilet roll, so a change in consumer preferences is needed too, but I believe the primary responsibility lies with the [tissue] businesses."
The report – which makes use of multiple sources including Greenpeace, climate and sustainability activists, and the EU Commission and Parliament – states that it "takes the line that toilet paper made using virgin wood pulp, even if FSC certified, cannot be considered a sustainable product. It is hard to justify using virgin wood pulp to make a product that is, by definition, to be immediately disposed of.
This is especially the case when there are "more sustainable" options, and especially when recycled pulp is "easily available."
Among other issues it raises to varying extent are the debate over how suitable FSC certification is for bamboo "as many of the issues regarding the sustainability of tree forests do not apply;" the use of Bisphenol A "found in a number of recycled paper products such as toilet paper;" and pulp alternatives such as bamboo, wheat straw and sugarcane bagasse.
The report – Beyond the bottom line – is mainly UK-centric. Areas it fails to give extensive coverage to include the complex global structure of sourcing recyclable produce as paper use declines, and the major programmes for forest replanting, plastic reduction, and energy sustainability undertaken by major companies.
While offering criticism, the report acknowledges that global tissue giant K-C "has been taking steps to invest in alternative fibres such as bamboo and aims to reduce the use of wood fibre sourced from natural forests by 50% by 2025. In 2017, 76.5% of the fibre it used was virgin fibre."
Approached for TWM, K-C replied: "Kimberly-Clark and Andrex® in the UK have been, and will continue to be, a leader in sustainability across all our products and packaging – from the materials we use, how we manufacture, to how customers use and dispose of our products. All our innovation in sustainability is currently focused on
the Andrex brand as a whole rather than supporting a specific 'green' product. Andrex products are 100% FSC certified and our commitment to responsible fibre sourcing and forest protection has been recognised by the WWF, with K-C awarded the highest rating in its UK-Timber Scorecard.
At the same time, we are also continuing to evaluate alternative sources of fibers including the use of post-consumer recycled fibers. Our tissue manufacturing remains a priority in our sustainability strategy, and last year, our K-C UK tissue mills delivered zero waste to landfill, a 27% reduction of greenhouse gases and 18% reduction of water usage."
In 2018 K-C's recycled fibre figure "rose to 25.2% versus the reported 2017 number," and it committed to making further inroads in the future.
Many tissue manufacturers in the UK as well as globally have made similarly bold commitments, which is why the likes of Ayaz Tejani, managing director at Leicester Tissue Company, believes the sector is "very mindful" of its environmental footprint and is taking "all measures in manufacturing" to reduce its carbon outlay.
Frank Millward, sales and marketing director at Leicester Tissue Company, says: "This is an ongoing mission and we are doing what we can. On a product front, we are leading the way to champion paper wrap packaging versus plastic on our branded range. The consumer instinctively understands the difference and its impact on land fill and the planet. We are also trialing bamboo paper in both toilet roll and kitchen towel offerings."
Oday Abbosh, founder and chief executive of Better All Round and owner of Consuma, says that in the last year the company has reduced in excess of 10 tonnes of plastic across the range of facial tissues it produces for Tesco and it has also introduced pulp bases to replace the plastic ones its Ora household towel product sits on.
"We have set ourselves a target of being zero waste to landfill, which is more than just about recycling," says Abbosh. "We're in the process of developing product offerings which look at how we can repurpose our manufacturing waste and hope to announce something on this in the near future. We are always exploring and testing alternatives to plastic packaging, focussing on renewable material sources as much as possible and we hope to share more information on this in the coming months. So we're absolutely not standing still and there are several exciting initiatives in the pipeline."
Also not standing still is Northwood Paper, which continuously strives to reduce its environmental impact. The company, which is a supplier of AfH tissue products, recycles more than 55,000 tonnes of tissue- making grades per annum.
"If anything our usage of recycled fibre has increased and we continue to head in that direction," says Paul Fecher, chairman at Northwood Paper. "We are also closing the loop and recovering as much as possible or our own waste material."
He adds that a major issue his company and others like it encounter on a daily basis is the ability to source enough suitable used material. "The electronic age means the availability of material is not as plentiful as it used to be in yesteryear and the quality is also perhaps inferior," says Fecher.
The supply issue is being further exacerbated by the 'war on plastic', which accelerated in 2019. The company is seeing competition for waste material rise considerably as FMCG brands look to switch from plastic into recycled paper- based materials. Then there's the emerging legislative issues around the globe to consider.
"The whole recycled market has been put into a bit of a tailspin because of government interference in China and now it is happening in other countries as well," says Fecher. "Even in Holland where they are limiting the amount of waste they are importing and allowing to be utilised. So it is a much bigger topic than simply saying 'they're (tissue companies) using less recycled fibre than they used to."
It's a view shared by Millward, who concedes that some major brands are using less recycled material than they did back in 2011, but there are many reasons behind this shift.
"Recycled grade products – particularly in the toilet roll sector – struggle to meet
the consumer attributes required – namely softness," explains Millward. "It is also one of the few categories where the consumer will not pay a premium for an environmental halo. As a result, the number of de-inking manufacturing facilities has decreased and supply of raw material is difficult to get hold of."
The industry will no doubt continue to receive negative publicity if it fails to reverse the decline in the amount of recycled fibre being used in paper products. Abbosh readily admits there is always more that could be done by businesses operating in the tissue paper sector, as is true of businesses in other industry sectors.
"We are a mature category, which at times can make evolving and making the necessary changes a little harder due the scale of the business," says Abbosh. "However, at the younger end of the household towel and tissue consumer spectrum, we're seeing an audience which is rightly demanding businesses be more sustainable in the production and manufacture of their products.
"We like to think of our business as having to be able to provide convenience with a conscience, especially with towels and tissues. If we don't, we run the risk of shrinking as a category."
He adds that tissue sector companies need to lead on this from the front while simultaneously keeping an open eye on what else is happening around the world that the industry can take learnings from.
Over the coming years it's anticipated that fewer waste material will be generated because younger generations are printing less and they're not consuming as many newspapers or magazines as previous generations, so the amount of fibre entering the waste stream that is suitable for recycling will significantly reduce.
And with more FMCG brands expected to move from plastic packaging to paper-based materials over the next few years, this will put an even greater strain on the current waste paper supply chain, making it even harder for manufacturers of tissue products to source sufficient material to keep offering recycled products in the future.