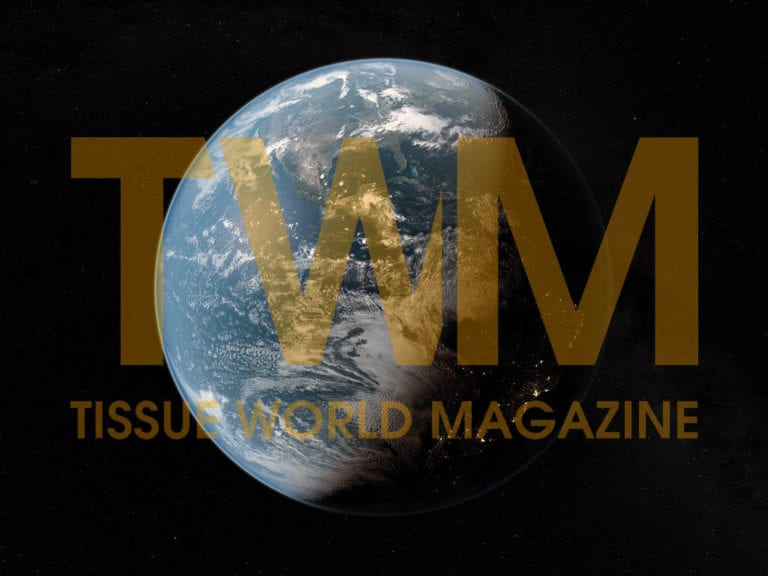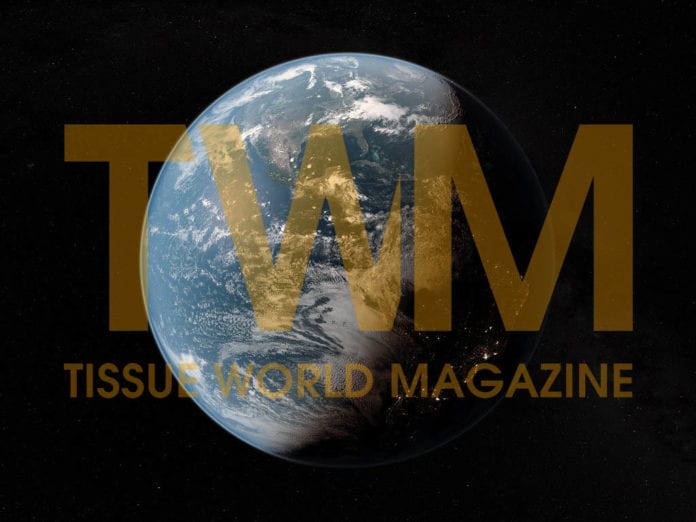 GERMANY
WEPA to build two new tissue machines
German tissue giant WEPA is poised for growth as it plans to spend more than Euro 50 million on two new tissue machines.
The new lines will be installed at WEPA's mills in Lille, France and Marsberg, Germany and will have a total capacity of 64,000tpy.
According to the group, the capacity expansion will optimise its existing procurement and logistics structures in Europe and strengthen its competitiveness.
The new PMs will be supplied by Toscotec. Both lines will be 2.80m wide and will have a design speed of 2,000m/min.
The machine in Lille will start operating in July next year, while the launch of the Marsberg PM is scheduled for November 2015.
WEPA chief executive Martin Krengel said: "The investment in two state-of-the-art machines safeguards a sustainable future for us as a family-owned company. The expansion of our production capacity will cover our demand for mother reels permanently, and we will be able to pass on this supply guarantee to our customers in the consumer and away-from-home markets.
Technical director Walter Hirner adds: "The paper industry numbers among the most energy-intensive industries.
"Efficient production processes and the economical use of electricity and gas in the production of semi-finished goods contribute significantly to the reduction of CO2 emissions, saving resources and optimizing cost structures."
Moreover, WEPA will be able to optimise the logistical streams between its European sites and counterbalance rising freight costs thanks to the reduction of additional purchases of semi-finished products.
WEPA was founded as "Westfälische Papierfabrik" in 1948. The group started up as a trading company, developed into a converting business and has been focusing on its present core business, paper production, since 1958.
Today, WEPA employs some 3,000 people at 11 sites in Europe. The group produces a total of 640,000tpy of tissue for high-quality toilet paper, kitchen towels, handkerchiefs, facial tissues, napkins, industrial rolls and paper towels on 16 paper machines and generates annual sales of around Euro 1 billion.
News from RISI (www.risiinfo.com)
---
TURKEY
Parteks boosts capacity
Parteks has successfully started up a Toscotec-supplied tissue line installed at its mill in Kayseri.
Founded in 1996, 300-staffed Parteks Paper is a fully integrated large manufacturer of tissue paper producing household and community, corrugated cardboard and fluting paper.
The existing plant houses the TM1 tissue machine, the PM1 fluting machine and corrugating line, and covers an area of 100,000 square metres.
The new line has a width of 2,85m and a design speed of 1,600mpm, the new production line produces 75tpd of high-quality facial, toilet and towel grades.
The delivery was based on an intensive energy-saving concept and included the approach flow featuring ultimate Toscotec technology TT SAF®, broke line, a MODULO-PLUS tissue machine with single-layer headbox, single press configuration and Toscotec steel Yankee dryer TT SYD-12FT.
The supply also comprises an electrification and controls package, tissue machine auxiliaries like a natural gas heated hood, steam and condensate system, provided by Toscotec associate Milltech. A two unwind stands Toscotec rewinder TT WIND-P completes the package.
---
Ipek Kagit Tissue boosts converting capacity
Ipek Kagit Tissue has successfully started up a new Forte line at its Yalova plant.
The move is part of the company's expansion plan to become a regional powerhouse in the international market.
Supplied by PCMC Italia, the Forte line will convert high-quality two and three-ply toilet rolls and kitchen towels at high speeds. The rewinding concept is based on a precise winding technology and includes features such as the sectional web tensioning control.
Ipek Kagit manufactures products for the consumer and AfH markets such as kitchen towel, bathroom tissue, hanky, hand towel, industrial towel and toilet roll, napkins.
Founded in 1969 to provide Turkish consumers with modern tissue paper products, it produces consumer brands such as Selpak, Solo, Silen and Servis as well as the AfH brand Selpak Professional for the fast growing tourism catering and institutional customer segments.
Ipek Kağıt is headquartered in Istanbul, Turkey and employs 860 people. It has manufacturing operations in three locations: Yalova, Turkey (tissue production and converting), Manisa, Turkey (converting) and Almaty, Kazakhstan (converting).
Already exporting to 50 countries, the company is now focusing on increasing its international sales fourfold and doubling its total revenue in the next five years through investments in production, technology and marketing.
Ipek Kagit is part of Eczacibasi Group which operates in businesses of building materials, healthcare and consumer products as well as finance, information technology, welding technology, mining and property development and facility management.
---
UK
Accrol Papers reveals plans to build paper mill
UK independent soft tissue converter Accrol Papers is set to join the paper production side of the market.
A spokesperson for the firm confirmed local news according to which Accrol Papers intends to set up a paper mill in close proximity to its existing operations in Blackburn, Lancashire.
The private equity firm North Edge Capital revealed in July it has backed Accrol Papers in a £66 million ($113 million) deal.
According to Tim Bullough, commercial director of Accrol Papers, the deal will accelerate the firm's plans, one of which is a paper mill.
"We would endeavour to locate the paper mill as close as possible to our current converting facilities.
"Furthermore, we have made a senior board appointment, and he will take up his position shortly and will head up the mill project."
Moreover, RISI learned that the firm is considering a new 5.5m-wide machine.
Accrol Papers was established in 1993 by the Hussain family. Today, the firm generates annual sales of more than £100 million and employs 300 people.
It can produce in excess of 80,000 tonnes of household and AfH tissue products.
Majid Hussain, chief executive of Accrol Papers, said: "The investment from North Edge follows a sustained period of growth for the business during the last five years.
"The capital will allow us to accelerate capital expenditure to increase output and ensure that we continue to deliver the highest quality products and services to our customers."