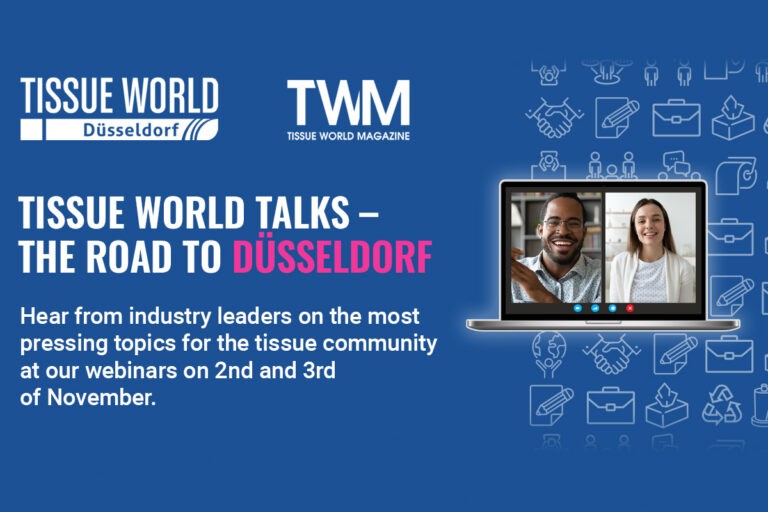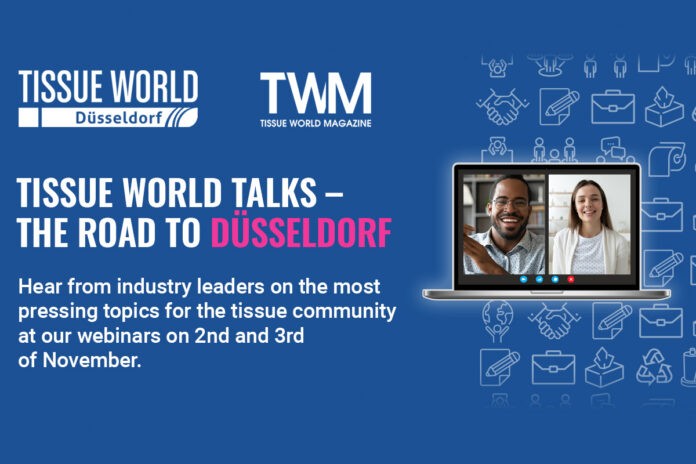 Tissue World has announced that Essity's Global Supply Chain President Donato Giorgio and AFRY Management Consulting Manager Hampus Mörner are the latest panelists involved in its forthcoming Tissue World Talks: The Road to Düsseldorf webinar.
The virtual Senior Management Symposium webinar will be broadcasted live on 2 November 2022 at 10am GMT, and Giorgio will join Fisher International's Senior Consultant Urban Lundberg and Euromonitor International's Head of Research Ratna Sita as panelists.
They will discuss key topics including:
· Most effective drivers and strategies for business resilience;
· The role of business intelligence in the current climate;
· Changes in patterns of consumer behaviour in the wake of disruption;
· Consumer attitudes towards sustainability;
· Sustainability plans and goals – are these on hold?
· Goals for healthy growth in the short and longer term.
This session will also include a look at Tietoevry's 2022 Global Tissue Study.
To maximise market potential and promote sustainable growth in the tissue industry Tietoevry has teamed up with Fisher International, I-Plan and Valmet to conduct the study supported by an online questionnaire during June-October 2022.
Discover:
• What the Global Tissue Industry Market Study 2022 is all about
• Learn what are the very first results, some trends and hot insights in:
o Efficiency
o Sustainability
o Digitalisation
o Tissue market in general.
Technical Session: 3 November
For the second webinar session held on 3 November at 10am GMT, Hampus Mörner, Manager, AFRY Management Consulting, has also been confirmed as a panelist.
The main topics up for discussion include:
Explosion of manufacturing costs:
· Where are we at, what are the consequences of the high costs.
Emergency plan for energy
· What are the alternatives?
· Which product category/ies could be manufactured best in case of low supply?
Step back in sustainability?
· Clients and end-user's viewpoint
· Impact on At-Home and AfH.
The Tissue World Talks webinar has been launched in the run up to March 2023's Tissue World Düsseldorf, the world's largest exhibition and conference for the global tissue industry.
Last year, Essity's Giorgio discussed circular economy, tissue from wheat straw, and a dual strategy of private label and brands for Tissue World Magazine's Germany Country Report: "A project that could change the course of the tissue industry's future" interview.
To register for the webinar sessions, visit here.
For details about the Tissue World Düsseldorf exhibition and conference, go here.