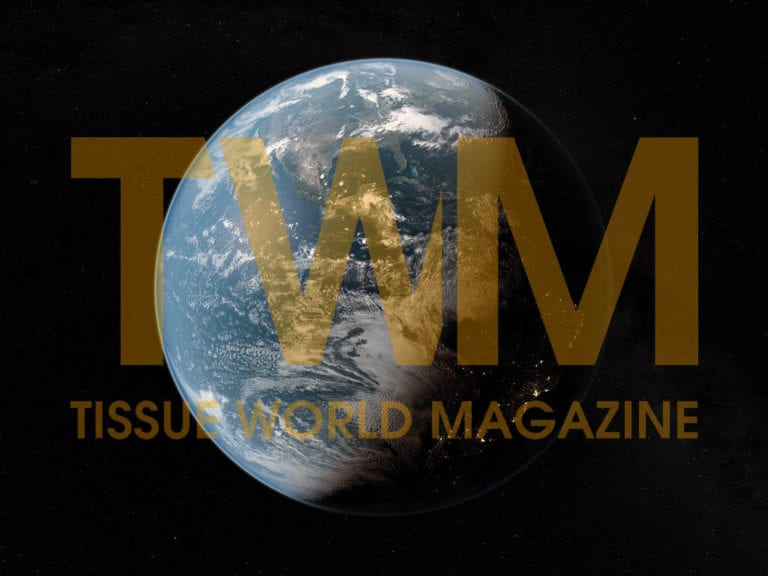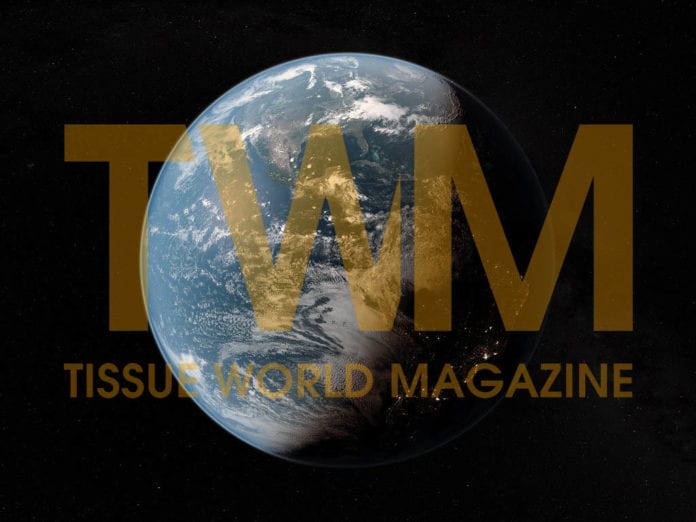 China
CHINA'S ZHEJIANG JINGXING PAPER ENTERS TISSUE MARKET
Chinese linerboard producer Zhejiang Jingxing Paper has entered the tissue market after it ordered two Steel Yankees from Andritz.
The machines will be supplied to the company's Pinghu city, Zhejiang Province site, where they will produce high-quality facial and toilet paper. Start-up is expected at the end of 2014 and mid-2015 respectively.
The PrimeLineST tissue machines are designed for speeds of 1,900m/min and for paper widths of 2.85m. They will be equipped with 18 ft. diameter PrimeDry Steel Yankees with head insulation.
---
METSO AND KAWANOE ZOKI EXTEND COOPERATION IN TISSUE MAKING
Metso and Kawanoe Zoki have announced a new license agreement covering the supply of Advantage DCT 40 and DCT 60 technology to China.
Under the new license agreement, Kawanoe Zoki will market, manufacture and install Advantage DCT 40 and 60 machines that will be produced at the company's workshop in Zhejiang, China.
Metso will supply key components including OptiFlo II TIS headboxes, Metso Yankee cylinders and suction pressure rolls, to form part of Kawanoe Zoki's deliveries.
The first joint delivery to China will be four Advantage DCT 60 tissue machines to Shandong Dongshun Group Co.
Shandong Dongshun Group Co placed an order for four Advantage DCT 60 tissue machines in July, 2013.
Two of the machines will be installed at the Dongping mill in Taian City, Shandong Province in the second half of 2014 and the other two at the same mill i the first half of 2015.
Chen Shu Ming, chairman of the board, Shandong Dongshun, said the move helps the business to "become more competitive with higher production and quality products in the Chinese market".
Shandong Dongshun Group Co is one of the leading tissue makers in China in terms of production and business scale.
It has expanded its product range to include baby diapers and sanitary napkins in addition to toilet and tissue paper.
---
NANNING SUGAR TO BUILD NEW TISSUE CAPACITY IN CHINA
Nanning Sugar Industry plans to establish a subsidiary to build and run new tissue paper production capacity at an existing site in Nanning city, Guangxi autonomous region, China.
Although the firm said that details about the project, such as its supplier and timeline, have not been worked out, it announced that the new capacity could be around 20,000tpy.
The new capacity will be located at the firm's Pumiao mill, which can currently produce 130,000tpy of bagasse pulp. The output from the fibre line will be used to produce tissue on site.
According to Nanning Sugar, it will form a joint venture (jv) called Yuewei Paper with two partners to manage the new tissue capacity.
Nanning Sugar will have a 53% stake in the jv, and two other partners – Dongguan Hengwei and Gaozhou Sugar and Paper – will each hold a 23.5% stake.
Mills closed: Nanning Sugar is a major pulp and paper producer in the Guangxi region, but it has closed a good deal of old, small equipment over the past two years due to pollution issues and poor performance.
In 2013, the firm announced it would shut down a 50,000tpy cupstock mill and a 50,000tpy UFP facility in Nanning.
Last year, it closed another 35,000tpy printing and writing paper plant in the same city.
Besides the Pumiao site, the firm currently has a capacity of 50,000tpy of paper at several other mills.
News from RISI www.risi.com
---
TISSUE WORLD EXHIBITS AT CIPTE
Tissue World has exhibited at the 2013 China International Paper Technology Exhibition and Conference (CIPTE).
Held between 23-25 September at the National Agriculture Exhibition Center in Beijing, some 200 exhibitors from nearly 20 countries and areas participated, occupying a space of 13,000 m2.
CIPTE is jointly organised by China Paper Association, China Technical Association of Paper Industry and China National Pulp & Paper Research Institute.
It is operated by China Pulp and Paper Magazines Publisher of China National Pulp & Paper Research Institute, and was held at the Exhibition Center New Hall.
The opening ceremony was attended by industry leaders including Bu Zhengfa, president of China National Light Industry Council; Qian Guijing, president of China Paper Association; Chen Xuezhong, president of China Technical Association of Paper Industry; and Chen Esheng, president of China Light Industry Group.
Cao Chunyu, president of China National Pulp and Paper Research Institute, said at the welcoming speech: "Although there are still some difficulties, China's paper industry has lots of development opportunities and is a major focus of the global paper market.
"As one of the organisers of the exhibition, China National Pulp and Paper Research Institute has been involved in hosting more than 20 international paper exhibitions, accumulates rich experience in organising exhibitions over the years.
"We believe that 2013 CIPTE will help exhibitors and audiences to achieve their expected target."
CIPTE has become the important platform for domestic and international paper and related enterprises to explore emerging markets in China and overseas. The exhibition showcased a range of processes across the supply chain, including pulp and papermaking mechanical equipment, components, accessories, automation equipment and instruments, as well as waste paper and waste paper-using technologies.
During the show, the 2013 China Paper Technical Conference was also held by China Technical Association of Paper Industry and China National Pulp & Paper Research Institute.
At the conference, Zhang Liqun, research fellow of the Development Research Center under the State Council, presented "China's Macro Economic Situation and Policy Analysis".
Zhao Wei, secretary general of China Paper Association, also presented a talk: "Thoughts on Problems Facing China's Paper Industry and Their Solutions". They analysed China's economic trends and the status of China's paper industry from a macroeconomic point.
Other speakers from United States, South Africa, Finland, Germany, Japan and France also gave different presentations on the reuse of recycled fibres, ozone bleaching, dewatering of residues in paper industry, Nano- Cellulose preparation, paper chemicals and specialty paper.
---
XERIUM TARGETS TISSUE INDUSTRY WITH PRESS FELT PLANT BUILD
Consumables company Xerium Technologies has targeted the tissue industry with its plans to build a press felt plant near Shanghai, China.
The company said the greenfield plant will employ the industry's most advanced press felt manufacturing technology, capable of supplying high quality products for the region's most demanding machines. Production is expected to begin by Q1 2015.
In a statement Xerium said its decision to build the plant is in response to growing sales, especially in Asia, as well as a strong customer preference for high-end press felt products, especially in tissue.
Harold Bevis, Xerium's president and chief executive, said: "This new low-cost, high-tech plant in China is another big step forward for Xerium.
"This state-of-the-art facility will produce the most advanced press felts in the world and its quality processes are being modeled after our plant in Gloggnitz, Austria, which will create one of the best press felt facilities globally.
It will be a big advancement for our Chinese customers specifically as it will allow Xerium, for the first time ever, to provide quick in-county press felt service to the largest pulp, paper and board market in the world."
Xerium Technologies is a global provider of industrial consumable products and services.
---
SCA TO MAKE OFFER FOR VINDA
Tissue giant SCA is to make a public cash offer for the Chinese tissue company Vinda.
The offer is conditional on SCA achieving an ownership share in Vinda in excess of 50%.
SCA is currently the second largest shareholder in Vinda; it became a part owner in the tissue manufacturer in 2007 and currently has a 21.7% holding in the company with two representatives on its board of directors.
The offer will be Hong Kong Dollar (HKD) 11.00 per share, corresponding to a premium of approximately 34.5%, based on the average closing price over the past 30 trading days.
Jan Johansson, president and chief executive of SCA, said: "Vinda is a strong player in the Chinese tissue market and has demonstrated healthy growth and profitability.
"As a majority shareholder, we would see the potential to further strengthen the company to ensure its future competitiveness."
Vinda is the third largest tissue company in China.
In 2012, Vinda's sales rose 26% and amounted to approximately SEK 5bn. The company's operating margin was 12.9%.
The complete prospectus for the offer is expected to be presented no later than 30 September.
The transaction is expected to be finalised in the fourth quarter of this year.
---
Pakistan
PAKISTAN'S PACKAGES BOOSTS EFFICIENCIES
Pakistani tissue and paper producer Packages has lowered its energy consumption after it signed up Voith to optimise its TM9.
At the beginning of 2013, Voith installed head insulation in the company's Yankee cylinder and additionally improved its internal condensate removal system.
It now saves 210 kg of steam per hour and has also increased the speed of TM9 to 2,000m/min.
Hyder Ali, chief executive of Packages, said: "From the beginning, the machine produced the highest quality, which has not only strengthened our position in the Pakistani market but has also driven demand from abroad.
"We are working on an ongoing basis with Voith on further improvement of the machine and to achieve low energy consumption.
"We have succeeded in operating TM9 at this new speed level but we are not resting on this success; rather we are constantly working to achieve even higher goals."
The tissue machine delivered by Voith was started-up in the summer of 2008.
It has a MasterJet T headbox, a suction press roll concept, a 16-ft cast Yankee cylinder and a MasterReel reeler.
Packages is a producer of paper, board and tissue in Pakistan.
The company started in 1958 as a joint venture between Swedish packaging producer Akerlund & Rausing.
It recently founded a joint venture in Kasur, Pakistan, with Stora Enso. The company employs about 3,000 people and in 2012 posted sales of 185 million euros.
---
Thailand
WANGPAPER TO BOOST CAPACITY
Thailand's Wangpaper is to boost its capacity with the installation of an Intelli-Tissue® 900 machine supplied by PMP Group.
The deal was made at the end of August and is promised to deliver "low consumption and premium quality".
PMP Group said: "We are proud to announce that one of our first projects in Thailand will be executed for one of the country's major sugar producers.
"PMP Group has been very active in the Asian market since 2008 and has managed to complete 38 major projects in six Asian countries, for 28 customers.
"Now, the mutual project with Wangpaper will expand this number and make PMP Group present in seven Asian countries."