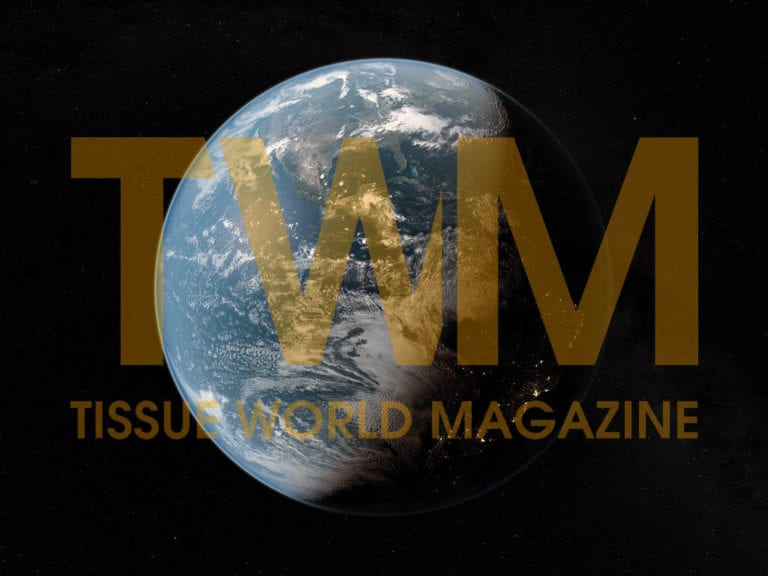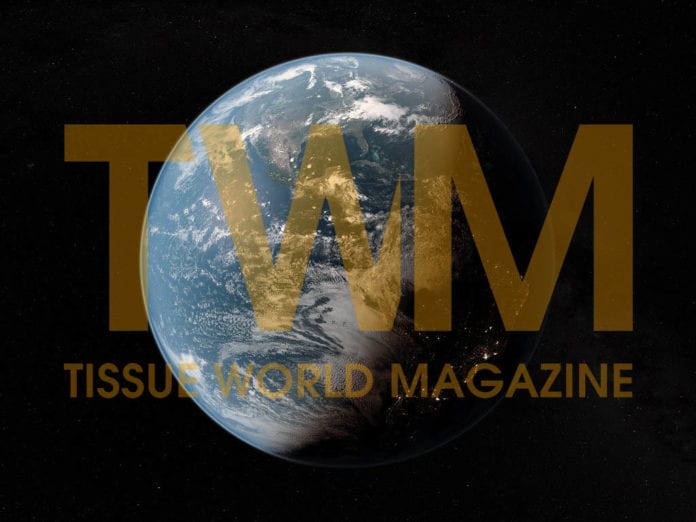 China
APP CHINA STARTS UP SIX TISSUE MACHINES, ADDING NEW CAPACITY OF 200,000TPY TO HAINAN
APP China has stayed on course with its plans for tissue paper expansion, bringing six tissue machines online at its Haikou mill on the Chinese island of Hainan.
The new units have a combined capacity of 200,000tpy.
These units include two 60,000tpy A Celli machines, PMs 23 and 24, which each having a width of 5.6m and a design speed of 2,400m/min, and four 2.8m wide machines assembled by APP China's subsidiary, Jinshun Machinery.
Each has an individual capacity of 20,000tpy, according to a company spokesman.
The smaller Jinshun units feature headboxes, 16-feet yankee dryers and hoods imported from Europe, while the remaining parts of the machine were sourced in China to keep costs down.
"These four machines are the upgraded versions that Jinshun managed to build using the knowledge and experience it had gained from assembling similar types of tissue production lines previously. They are designed to be operated at a higher speed," said the contact.
With a maximum speed of 1,800m/ min, these units are capable of running at 1,600m/min soon after startup.
All six PMs came on stream following the commissioning of two 60,000tpy, 5.6m wide A Celli units earlier this year at the Haikou complex.
Prior to that, the facility housed 12 tissue machines with a combined capacity of 288,000tpy.
With the eight PMs being commissioned this year, the mill will have twenty tissue machines with a total capacity of 608,000tpy.
And there are more machines to come. In APP China's plan, a further ten 60,000tpy A Celli machines and eight Jinshun units will be added to the complex by the end of 2015.
If the 18 PMs come online as planned, they will boost the total tissue capacity at the mill to a whopping 1.368 million tpy.
The tissue machines are integrated with the plant's 1.8 million tpy bleached hardwood kraft pulp line.
News from RISI
---
China/Indonesia
APP PLANS FIVE MORE LARGE TISSUE MACHINES FOR MILLS IN CHINA AND INDONESIA; MAY BE TOP GLOBAL PRODUCER IN 2015
Asia Pulp and Paper (APP) has modified its ongoing tissue paper capacity expansion plans in China and Indonesia, aiming to erect five more large machines there that each have a capacity of 60,000tpy.
The firm initiated the ambitious tissue expansion scheme late last year.
It was unveiled that 42 machines would be installed at its facilities in China and 15 units in Indonesia.
These 57 machines, which include 41 large 60,000tpy units and 16 mediumsized 27,000tpy PMs, represent a combined capacity of 2.892 million tpy.
With the five additional large PMs added, the total planned increase in capacity is now 3.192 million tpy.
All 62 machines are planned to come on stream by 2016.
At that point APP's total tissue capacity will skyrocket to 4.548 million tpy, towering over the current top global tissue producer Kimberly-Clark (K-C), whose capacity is projected to reach 3.864 million tpy in 2016 according to the RISI World Tissue Capacity Report 2013.
APP's planned tissue capacity in 2016 would also surpass that of SCA Hygiene Products, presently the second largest tissue producer in the world but also poised to surpass K-C.
The Swedish producer's tissue capacity is forecast to hit 4.474 million tpy that year with its acquisition of the Chinese manufacturer Vinda International.
And Vinda is set to boost its total tissue capacity to 1 million tpy by 2015.
Initially when APP laid out the aggressive growth blueprint, doubts were raised about its viability in terms of construction and market conditions.
Pundits questioned the wisdom of building so many machines in such a tight timeframe and expecting the market to absorb so much new capacity.
An APP senior executive told RISI that the firm has been constantly evaluating the situation and made adjustments to take into account factors unforeseeable when the project kicked off a year ago.
The review has led to its decision to rework the plan.
But instead of simply cutting the number of planned machines, APP has now decided to build more.
APP's affiliate APP China has chosen the spacious Suzhou facility in the southeastern province of Jiangsu to build nine large PMs, alongside three units of the same size that had already been planned
Former changes includes the cancelation of eight large PMs in China – six at its Haikou complex and two at the Xinmin mill – while adding an extra thirteen units of the same type – nine at the Suzhou facility and two at the Xiaogan mill in China, as well as two at a greenfield site in South Sumatra in Indonesia, where APP is building a two million tpy bleached hardwood kraft pulp plant.
The contact explained that the high cost of shipping parent rolls from the Haikou facility on China's southernmost island of Hainan to the company's inland converting plant
across the country is the main reason
behind its scale-down.
Other factors like limited space and in-house pulp availability were also taken into consideration.
As for the reduction at the Xinmin site, which is located in the country's northeastern province of Liaoning, the company found that sales from the mill since its first large PM came online early this year have been slow, showing poor demand in the region.
As a result, it cut the planned additional machines for the plant from three to one. It is slated to be commissioned at the end of next year.
To make up for the shortfall resulting from the PM cancelations, APP's affiliate APP China has chosen the spacious Suzhou facility in the southeastern province of Jiangsu to build nine large PMs, alongside three units of the same size that had already been planned.
These 12 new PMs are scheduled to start up in the next two years.
The Xiaogan site in the central-north province of Hubei already houses two large PMs, with another two units slated to start up next year.
The new machines there are planned to come online by 2015.
The original plan for the rest of the machines at other mills in China has not changed. Four medium-sized PMs produced by Jinshun Paper Machinery, APP China's own subsidiary, will go up at the new site in Yaan city and two large units will go up at another greenfield plant in Suining city. Both sites are in the southwestern province of Sichuan.
However, APP China has not finalised the plan to install two large PMs at the Ningbo facility in Zhejiang province, which is operated by its cartonboard subsidiary Ningbo APP.
The firm is mulling over changing the location of the two units from Ningbo to the Dagang mill in Zhenjiang city, Jiangsu province, which is owned by its fine paper subsidiary Gold East Paper.
Top Chinese producer: So far, out of the 62 tissue PMs planned, APP has brought eight online, all of them at the Haikou complex.
These machines comprise four A Celli 60,000tpy PMs and four 27,000tpy units assembled by Jinshun Paper Machinery.
Their commissioning has taken APP China's total tissue capacity from 772,000tpy to 1.12 million tpy, leapfrogging Hengan International to become China's top tissue maker. Hengan owns several mills in the country with a total capacity of 910,000tpy.
There are still 12 machines to be erected at APP China's Haikou facility, including four large PMs and eight medium-sized units, with startup scheduled before the end of 2015.
Farther afield in Indonesia, APP is pushing forward with its plans to build 15 large tissue PMs at its two mills there – 14 at the Perawang site in North Sumatra and one at the Jumbi plant in Central Sumatra.
The start-up of the first of the 14 PMs at the Perawang mill was originally scheduled for this month.
But the project hit a snag due to construction delays and its commissioning has been pushed back to early next year, according to the APP executive.
At the South Sumatra site where APP is working on the construction of infrastructure for the massive pulp line, the two large tissue machines in planning look set to be commissioned in 2016.
APP has planned an eventual total tissue capacity of half a million tpy for this mill.
News from RISI
---
China
SHANDONG CHENMING TO BUILD BSK PULP LINE IN HUBEI, CHINA
Shandong Chenming Paper Holdings is planning to build a 300,000tpy bleached softwood kraft (BSK) pulp line at a greenfield mill in Huanggang city, Hubei province.
A total of 216,500 ha of plantations will be established in Huanggang to secure woodchip supply for the fibre line.
A contact from Shandong Chenming confirmed construction will kick off next February.
Both the fibre line and plantation projects have been in the cards since 2008 when Shandong Chenming established a wholly owned subsidiary called Huanggang Chenming Pulp and Paper in the region.
A total of 216,500ha of plantations will be established in Huanggang to secure woodchip supply for the fibre line
The projects were greenlit in January 2012 by China's Ministry of Environmental Protection.
The firm decided to accelerate the pulp line and plantation projects recently when it officially announced an investment of RMB 4.78 billion ($780 million) in the schemes.
Other details are not available at the moment.
More investment in Zhanjiang: Shandong Chenming is also planning more paper and board capacity at its mill in Zhanjiang city, Guangdong province.
In late September, the firm said that it will build two PMs at the site, which currently houses a 650,000tpy uncoated fine paper PM and a 700,000tpy bleached hardwood kraft (BHK) pulp line.
It aims to build a new 180,000tpy board PM there, mainly making cupstock, and a 190,000tpy printing and writing (P&W) paper unit.
A Shandong Chenming contact said that the P&W paper unit will be the machine it bought from Yanbian Shixian Bailu Papermaking earlier this year.
The PM used to produce newsprint at a rate of 180,000tpy. Shandong Chenming aims to rebuild it to produce low grammage P&W paper grades.
The Metso Paper machine has a width of 6.35m and a design speed of 1,600m/min.
In terms of the cupstock PM, no specific details have been released. The firm said that it has not reached any agreements on equipment purchases.No timelines are available for the two PMs.
Tissue PM at Wuhan coming: Shandong Chenming will start up a new 60,000tpy tissue PM by the end of this month at its mill in Wuhan city, Hubei province.
The unit, supplied by Metso Paper, will have a width of 5.6m and a design speed of 2,000m/min.
News from RISI
---
China
SCA SECURES OWNERSHIP SHARE IN VINDA
SCA has secured an ownership share of 56.33% in the Chinese tissue manufacturer Vinda, signifying that the terms for completion of the offer have been met.
The company announced on 9 September that it was planning to make a cash offer for Vinda, China's third largest tissue manufacturer.
Prior to the publication of the offer, SCA held approximately 21.7% of the shares in Vinda.
---
China/Indonesia
SOPANUSA TO BUILD TWO TISSUE/MG PAPER MACHINES
Indonesia's Sopanusa Tissue & Packaging Saranasukses is set to bring two tissue machines on stream.
They will double the total tissue capacity at its mill in Mojokerto city, about 55 km east from East Java's capital of Surabaya.
The two virgin fibre-based units, each having a capacity of 100tpd or 25,200tpy, according to the company, will be operated by Sopanusa's subsidiary Sun Paper Source.
One of them being erected at the subsidiary's facility, PM1, is near completion.
Voith Paper provided the 2.75m wide crescent former unit, which will have a design speed of 1,800m/min and feature a 16-ft Yankee dryer.
PM1 was initially planned to be commissioned in November. But the startup has been pushed back to December due to a slight delay in equipment delivery, said a spokeswoman for Sopanusa.
She indicated that output on the machine will be tissue and machine-glazed (MG) paper, which can be converted into napkins or other finished products used in delicate goods packaging.
The other unit, PM2, came from Metsä Tissue's mill in Poland.
Sopanusa has signed up PMP Group to rebuild the second-hand machine. Startup is scheduled for April next year.
PM2 was probably the sole 25,000tpy machine at the Konstancin-Jeziorna plant near Warsaw, which Metsä Tissue closed and sold to a wastewater treatment specialist Saur Konstancja in 2012, according to sister publication PPI Europe.
Metsä Tissue also shut a smaller 10,000tpy tissue machine at its Krapkowice mill in southwestern Poland in the same year.
Sopanusa currently operates six machines making tissue and MG paper with a total capacity of 54,000tpy at the Mojokerto site.
Around 80% of its output is for export to more than 60 countries.
News from RISI 
---
China/Indonesia
WEPA CASSINO STARTS UP SMART-EMT YANKEE HOOD
Wepa Cassino has started up a new SMART-eMT Yankee Hood complete with Air system and Heat Recovery.
Supplied by Milltech, the Luccabased supplier of advanced solutions for drying to the tissue and paper industry, the investment allows Wepa to achieve "significant improvements in production and consumption".
The SMART-eMT Yankee Hood usesmultiple heat recovery stages to recover exhaust energy.
According to Milltech, this means the Cassino mill can now optimise its production cycle and achieve a real improvement in paper quality, while decreasing energy consumption and environmental impact. Wepa Cassino is located close to Rome and is part of Wepa Group. The mill produces 60,000tpy.
---
Japan
JAPAN'S SHIN-EI PAPER TO INSTALL TWO TMS
Shin-Ei Paper has invested in two tissue machines with Steel Yankees that will be used to produce high-quality tissue from recycled fibre.
Scheduled to start up at the start of 2015 at the company's Fuji city site, the new PrimeLineCOMPACT machines will be supplied by Andritz.
They are designed for speeds of 1,800m/min with paper widths of 2.8m.
They will be equipped with PrimeDry Steel Yankees to achieve high drying capacity at minimal energy costs.
Satoshi Kurosaki, President of Shin- Ei Paper, said: "Doh-Ei Paper, one of our group's companies, replaced a cast iron Yankee with an Andritz Steel Yankee in 2012.
"As promised, higher drying capacity and energy savings were achieved. During the tender phase for the two new tissue machines, we had a lot of constructive discussions with Andritz engineers and they proposed various possibilities to improve the production efficiency."