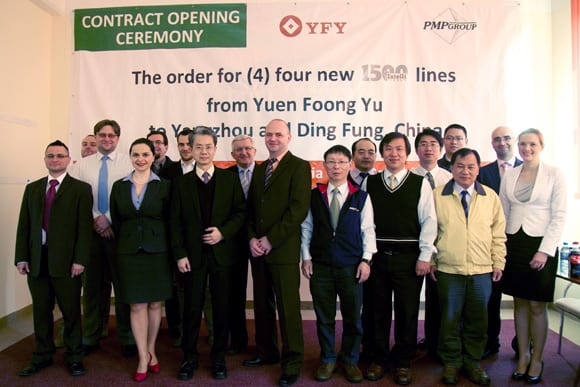 Yuen Foong Yu (YFY) has ordered four Intelli-TissueTM 1500 machines from PMP Group as it continues along its substantial expansion path.

The company has invested over US$260 million in Taiwan and China and is planning a dynamic increase of its household paper machines to double its current production capacity, reaching 420,000 tonnes.

PMP will deliver four new complete Intelli-Tissue® 1500 lines ensuring 108,000tpa total capacity increase.The business has previously delivered three TMs for YFY's Beijing and Yangzhou mills.
The new 2.8m width CF tissue machines will have an operating speed of 1,600m/min.

They will produce virgin fibre-based tissue in the basis weight range at reel from 13-31.3gsm for conversion into facial tissue, toilet rolls and kitchen towels.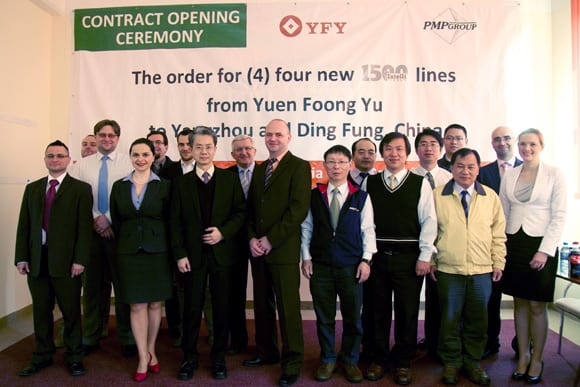 The scope of supply covers stock preparation, entire tissue machine (Intelli-Jet V® headbox, Intelli-Former® Crescent Former, Intelli-Press® with 16'' YD and high efficiency steam hood and Intelli-Reel®) including auxiliary systems.

YFY paper brands include Mayflower, Tender and Delight. Through production expansion and product line extensions, YFY's goal is to be ranked in the top five tissue producers in China.