Only in Italy could there be a fibre di latte, one of many pioneering products of fibre experts Lucart at its Diecimo site. In a price war when competition is fierce, balanced expansion and targeted innovation are vital.
By Helen Morris, Senior editor, Tissue World magazine
We meet at the company's 106,000tpy Diecimo-based tissue site, one of the largest facilities in Europe dedicated to the production and conversion of tissue paper – and Lucart Group's largest site. The impressive mill is a half hour drive north from Lucca and is surrounded by snowcapped mountains, quaint babbling brooks and beautiful  historic buildings.
This being the heart of the global tissue industry, the site is  also surrounded by factory after factory of the company's many competitors and suppliers.
TWM is greeted by Francesco Pasquini, sales and marketing director for Lucart's professional international markets, and communications manager Tommaso De Luca. In excellent English, Pasquini explains that while the Lucart Group is one of the biggest tissue players in Europe, its strategy is to remain "balanced" in terms of its products.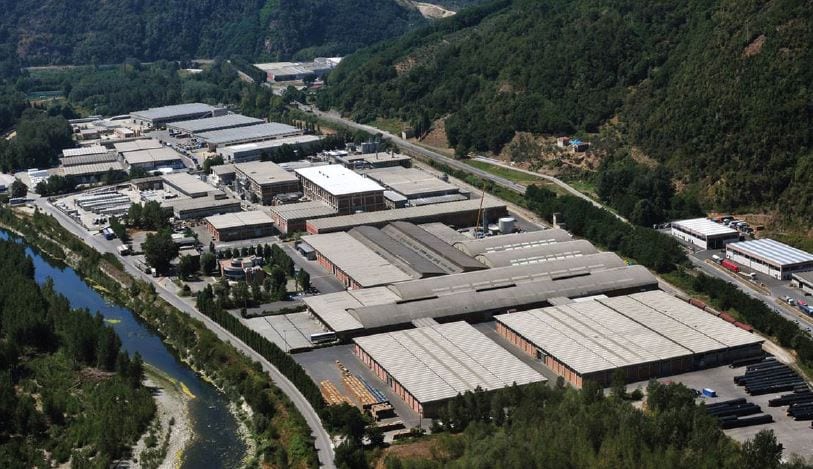 The company has been the market leader for AfH in Italy, and recent investments and acquisitions have meant its presence is now growing across Europe. It acquired Georgia-Pacific's Italian tissue operations in 2012; it strengthened its presence in the Central-Eastern European AfH market with the acquisition of Hungary's independent player Bokk Paper in 2016, and it has opened sales offices in Frankfurt and Barcelona.
The French facility was acquired in 2008 in the eastern part of the country and recently underwent an investment with a Toscotec-rebuilt of PM10, boosting machine speed from 1,300mpm to 1,600mpm for the production of high-quality tissue from virgin or recycled fibres, and further strengthened the company's presence in Central Europe.
The group now has 10 paper machines (one of which is for air-laid paper products) and 55 converting lines across seven production plants, making it a leader in the Italian AfH market as well as a leading producer of recycled tissue products for AfH and consumer markets across Europe. It has a total production capacity of 310,000tpy, producing tissue, MG paper and some 12,000tpy of air-laid products.
Some 29% of its production capacity is for business-to-business, 36% professional and 35% consumer, and its brands include Tenderly, Tutto, Grazie Natural and Smile (consumer), Lucart Professional, Tenderly Professional, Fato and Velo (AfH).
With the acquisition of Georgia-Pacific's sites, the company took on its "Tutto" branded products. "Tenderly Carezza di Latte" is also a famous product and uses milk fibres which Pasquini says adds "exceptional softness".
The third brand in the consumer market is "Grazie", an environmentally-friendly brand. "We've worked to develop products like these so we have a strong hold in niche markets."
The company works with the main Italian chains to produce private label products and 80% of its production remains for its own brands in AfH. "As a European tissue player, we're not too enormous, but we have a very strong hold on our market sectors and we're also experts in fibres. This is our main point of difference and our strategy with approaching retailers," Pasquini says.
"In tissue, we have one of the widest ranges of products and innovation remains key. Over the years we have worked and experimented with the use of fibres in ways that no one else has done. We offer our customers a range of possibilities, we're flexible. We want to offer something different."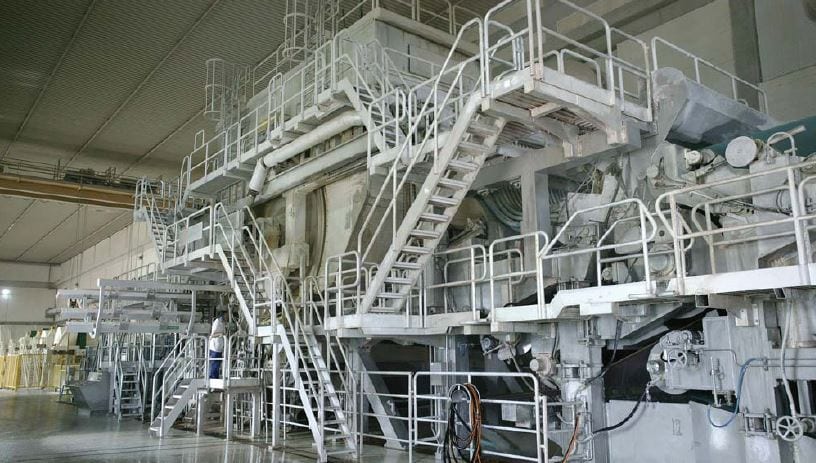 The eventful past couple of months look set to continue and further expansion into Europe at large is still on the cards: "We're looking to grow and acquire further if they're consistent with our target market, both in terms of products and geography.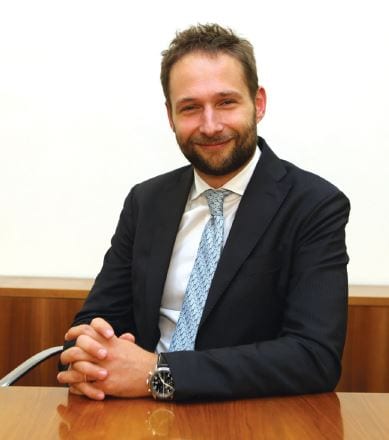 "We're installing more converting products and seeing production increase, and we're investing in additional converting lines in our Italian, French and Hungarian plants. These act as bridges into those markets."
The main focus for the next five years will be to continue to grow at a steady pace: "We will continue targeting the Eastern European market following the acquisition of Bokk Paper last year," Pasquini says. "We were already exporting a lot there before the acquisition as the region has a lot of potential for us – Bokk Paper is a bridge into that market."
While the eastern European marketplace is still a mature market, he adds that it's not as saturated as western Europe. "There's big room for growth. Consumption per head is increasing and people are demanding higher quality tissue products. Demand is very stable there and we are taking advantage of that."
The company is also exporting to the Middle East and Africa, and also as far as South America and Australia, which he adds are interesting markets but not the core of the company's strategy.
While moving into the American tissue market "is a tempting idea… the exchange rate is very good at the moment and it's a very nice market," he says that such a move may only really be considered in the long term.
"In North America, we are exporting parent reels, so we have an eye on the market there. But for now we are focused here, we need to see how things will consolidate in Europe first."
Market changes mean there's lots of competition, as well as opportunities. In the Italian tissue market, the company is seeing more and more requests for cheaper products: "It's a bit tougher to introduce new products at the moment, but we're still growing in consumer and AfH. We are focused on aligning our brands and private label products with market requirements."
This is partly to do with the economic situation, but he says generally that this hasn't hindered the growth in demand for tissue products in Europe:
"The strength of our brand in AfH and consumer tissue, the relationships we have established mean that we don't feel the economic situation.
"Of course, the economy here hasn't been the best this year, but tissue is not cyclical. Tissue needs to be consumed even in crisis times."
"For tissue, growth is a market of volumes, economies of scale are very important. At the moment there's a soft concentration, we don't expect to see great changes Europe. Growth is important, but it needs to happen so that each company finds their right position. Because the competition is so crazy here, that is vital.
"We focus on leveraging on the point of difference with the product. That's the main opportunity and challenge for us amongst the price war we're seeing. "We're facing a sophistication of demand, customer needs are more sophisticated so we have many opportunities to respond to that. The challenge is to repeatedly follow that and gain the opportunity. And it's not just a challenge for us, it's a challenge for the whole industry."