When competition is fierce and price discounting dominates, niche, flexibility and targeted response to rapidly changing consumer demands become crucial. TWM visited family owned Industria Cartaria Fenili
By Helen Morris, Senior editor, Tissue World magazine
During a time when Italy has gone through an extended period of economic and financial downturn, as well as fast changing and challenging tissue market conditions and trends, Industria Cartaria Fenili's market strategy can act as a blueprint for other small-to-medium sized tissue mills facing a similar environment.
In the short to medium term, the country's downturn will continue to pose big challenges for the local tissue market. As with much of Europe, Italy's GDP growth is expected to remain slow. Its rate of increase in disposable incomes is also expected to remain flat and the country at large is faced with a declining birth rate.
Interestingly, despite being one of the world's largest economies and consumers of tissue, Italy registered just 1% increase in consumer tissue volumes in 2015. A potentially crippling price war also continues to dominate the local tissue market.
Such market conditions present may challenges but can also open up opportunities. Innovation through technology, value-added products, sustainability and cost optimisation… Industria Cartaria Fenili has spent the last few years evolving to take full advantage of any opportunities.
The mill is a short drive from Lucca, and TWM meets Bruno Del Ministro, who along with his wife Attilia Veroni founded the mill's parent company Centralcarta in 1990, sales director Emanuele Del Ministro and planning/quality manager Simone Del Ministro at the mill, a short drive from Lucca. Del Ministro has been the owner of Industria Cartaria Fenili since December 2015. Formerly known as Cartiere Fenili, the history of the site is an indicator of how it has been able to successfully realign itself to best face local and international market challenges.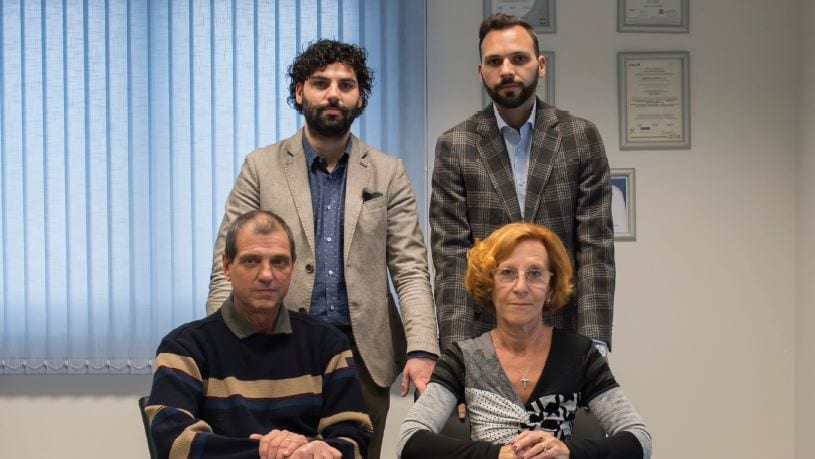 The paper mill company was founded in 1972 by brothers Pietro and Alfredo Fenili with the aim to produce and sell tissue paper. Centralcarta converting was founded in 1990 and, seeing a gap in the marketplace, since the very beginning it was concentrated on the food sector and diversified into AfH professional and consumer tissue products. By specialising in this sector, the mill hasn't looked back, and now serves major groups in the industry.
In 2015, Centralcarta made the crucial decision to evolve and invested in a paper machine. For the first time in its 27-year history it became an integrated tissue player, diversifying and opening up its customer base. The investment represents a big step forward by showing commitment to an unsteady Italian tissue market, as well as determination to move onwards past recent events.
Through a translator, Del Ministro explains that becoming an integrated business was vital: "We face a lot of competition here in Italy, so we had to invest to stay in the market. It's also more practical for us than focusing on being a convertor and means we have better access to more customers. The Italian tissue market is at war. We bought this mill 27 years ago to make a specific product, we wanted to diversify into a specific area. We needed to. The tissue market in Europe is full, so our investment meant that we are able to specialise in making a high-quality product as well as the low and medium-quality products. But it's all about price in Italy."
He hopes to have another paper machine in a few years: "We're selling to the big mills and exporting to the whole world. We'd like to start exporting into America… we're exporting around 50% of our annual tonnage at the moment."
In Italy and Europe, the mill targets the professional, AfH, private label and consumer markets, and it is competing with national and international market leaders. It produces hand towel, industrial roll, interfold paper, toilet paper, napkins, domestic paper, kitchen towel and handkerchiefs. Over the years, it has specialised in the production of paper towels, industrial roll and interfold, one, two and three ply paper products. Its professional product range is dedicated to wholesalers and professional operators and offers high quality tissue products for the AfH and Hotel, Restaurants and Catering markets, while its consumer line offers a range of tissue products where quality is made for the mass consumer market.
Some 80% of its 17,000tpy is for its branded products and the remaining 20% is for private label. Centralcarta has gained market shares in the Italian and international tissue paper manufacturers' market with its main branded product ClassEur, which is dedicated to the professional and consumer world of paper products, and also with its private label products.
Being sustainable – to be more environmentally-friendly, but also to operate leaner and improve energy efficiencies, as well as have better access to more customers – is also key. Centralcarta is certified to ISO 9001, highlighting the importance the company has placed on process efficiency, which Del Ministro says means it can "distinguish ourselves in very complex markets" such as the consumer products tissue sector. Centralcarta's products are also Ecolabel-certified, as well as PEFC and FSC-certified, and the company now also supplies certified private label products following customer requests.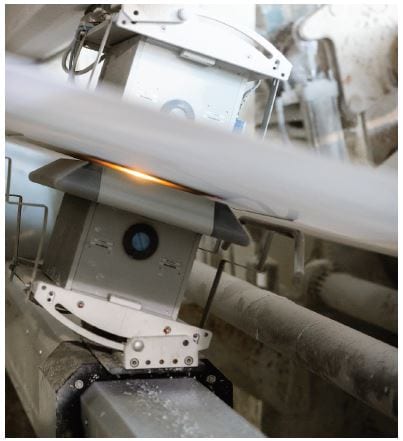 Del Ministro adds that there is a branch of Italian consumer that wants high quality products, but tissue consumption trends are changing rapidly: "Even in the past six months, we've seen several big changes in the types of tissue products Italian consumers require. We follow the market, we have to be flexible. Whatever it is that the markets want, we do it."
He concludes that it's not easy to get in the market in the first instance: "It is a war. And unlike some of the other tissue mills, we don't have a commercial task force. Our strategy is to get in because we have the best quality, so our products will be tried and then requested, and so we're in the door. Other mills have certain technologies, but the quality is lower. We have low production of high quality products, that's key for us."
CENTRALCARTA: TIMELINE
1972: Cartiera Fenili is created.
1990: Centralcarta was founded in response to the strong demand for products for the AfH market. Specialising in this sector, the business now services major groups in the industry.
2002: Centralcarta moved into its premises in Altopascio.
2008: The company takes the name of Industria Cartaria Fenili.
2014: Centralcarta acquired a new fully automated production line able to meet the new demands of the AfH market and consumer goods markets.
2015: Centralcarta becomes a vertically integrated company with the acquisition of the Cartiere Fenili paper mill, which became Industria Cartaria Fenili.