The current state of the continent's strongest economy, South Africa, has had a noticeable impact with many consumers suffering a sharp dip in their disposable income. As a result, they are opting for a more limited range of tissue products making lower-priced items such as toilet paper show a stronger performance on the shelves of supermarkets.
Meanwhile, more expensive products, including those thought non-essential by many consumers, suffered, with kitchen towels and boxed facial tissues showing volume decline in 2012 over the previous year.
However, the supermarket retail business in the country remains the leader of the continent despite ongoing problems with rising prices for many fast moving consumer goods, rising unemployment (nearly 25% in May 2013), labour unrest, the lack of qualified workforce and political corruption.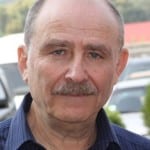 In March 2012 new controversial industry regulations for toilet roll size were introduced in South Africa allowing two options for both 1-ply and 2-ply paper. Consumers may buy smaller toilet rolls with lower sheet count at a cheaper price. According to Nampak Tissue, 1-ply paper will be available in  300- and 500-sheet rolls and 2-ply in 200- and 350-sheet rolls (previously they could only be sold in a 500-sheet roll and a 350-sheet roll respectively).
For some years now, manufacturers of all sorts of goods have been reducing the size of their packs to pass on their higher input costs in a devious way, rather than clearly putting up the price of the existing pack size.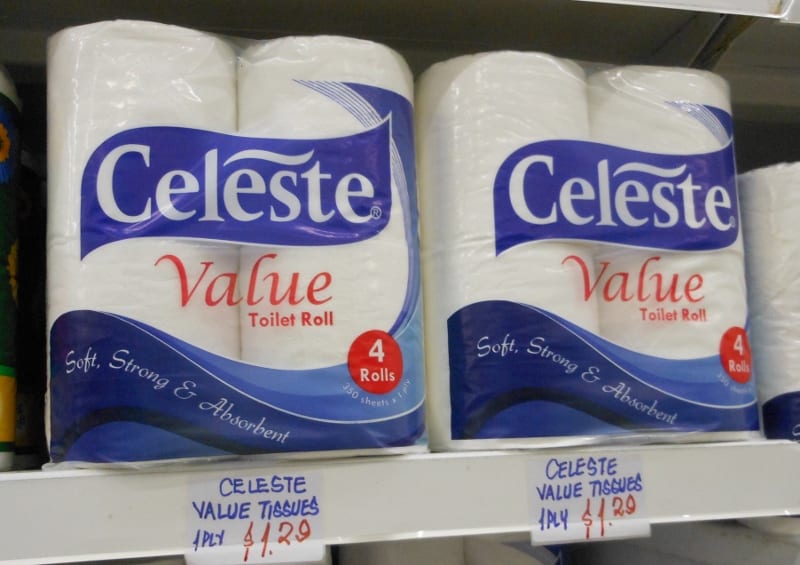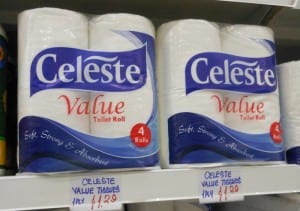 For toilet paper, as for some other goods, the economic advantage of this trend seems to be questionable. It is obvious that a consumer is going to use up a 200-sheet roll of toilet paper a lot faster than a 350-sheet one. So far this initiative is not popular with tissue manufacturers and retailers.
Last year Baby Soft brand manufacturer Kimberly-Clark of South Africa launched a Mini pack of 2-ply 200-sheet rolls with the word "Value" printed on it. Some local consumer advocates called this product release misleading, so the farther progress of this industry trend remains to be seen.
Strong demographic trends might influence tissue product consumption in South Africa. While the country's birth rates remain high, the consumption rise follows the population growth almost proportionally, especially in basic goods like toilet paper. The other aspects like income levels, immigration and high death rate as a result of the HIV/AIDS epidemic might skew markets forecast. Indeed, for the last decade South Africa has become a magnet for huge masses of immigrants from neighbouring countries, especially Zimbabwe, offering attractive job opportunities and social programmes that are more generous than in their own countries.
TISSUE RETAIL PROGRESS IN SOUTH AFRICA
According to Euromonitor International the country's supermarkets dominated the sales of tissue products in 2012 and slightly increased retail tissue share to 74% over the previous year. Major chain outlets benefit from offering consumers a wide range of private label products that are associated with cheaper prices and price promotions. This strategy proved highly attractive during the economic downturn.
The growth of private label sales inhibited overall value sales growth in tissue forcing branded product manufacturers to evaluate their pricing structures and pack size offerings to stay competitive. Private labels hold significant share in production output of the country's principal suppliers including corporate giant Nampak and Universal Paper & Plastics, privately owned by Sher family.
In South Africa however, due to very significant income disparity among different population groups that was  inherited from apartheid, the nation's major supermarket chains, like Spar, Pick-n-Pay, Checkers, Shoprite and Woolworths employ store size variation, from spacious suburban outlets offering wide product range to small urban groceries with limited choice display.
While the retail market is now dominated by half a dozen major players, the Spar Group stands out as leader in retail concept innovation. The Spar's business model arrived in the country 50 years ago and was disregarded by competitors at the time as a "seven-day wonder". Over the years the Spar Group proved them wrong reporting annual sales today of more than $7.5bn, operating 1,740 stores under the various brands Spar, SuperSpar, Kwikspar, Savemor, Tops at Spar and Build It and providing employment for 65,000.
"Private label sales inhibited overall value sales growth in tissue forcing branded product manufacturers to evaluate their pricing"
Spar chief executive Wayne Hook underlined the company's business approach in an interview with South African independent newspaper The Mercury: "Spar does not operate like the other major players. We are essentially a wholesaler or distributor, offering a full range of support services to the Spar stores in the country, which are independently owned. Of the almost 900 Spar stores in South Africa, we only run about 10 of them… so the original business model launched 50 years ago still remains key to our success today.
"Each store is run by independent operators with their own personality and style of doing business, catering for their markets. This has been the cornerstone of our success. We offer these stores the supply of products and comprehensive marketing and operational support, which allows the independent retailer to trade against the big guys."
PRIVATE LABELS GO GREEN
During the economic downturn consumers are mainly focused on price rather than on environmental impact. Leading retailers such as Pick n Pay, the second largest supermarket chain store in South Africa, and Woolworths, launched environmentally-friendly options for their private labels (including tissue products) nearly five years ago but fell short to attract consumers. Pick n Pay and Checkers in order to take advantage of the trend use prevailing green, blue and grey colours for the packages of their private label toilet paper and napkins. Woolworths was a green trend pioneer in South African retailing with its launch of the Earth Friendly range consisting of over 60 environmentallyfriendly household and personal care products including tissue. However, the sales were not remarkable as the price for "green" products tended to be higher than other similar ones. Leading tissue product manufacturers also affirmed to become friendlier to nature eliminating the need for harmful chemicals and minimising the use of water. Previously Kimberly-Clark won the Eco-Efficiency awards for achieving 10% reduction in its water usage and Nampak initiated its Blue to Green recycling campaign.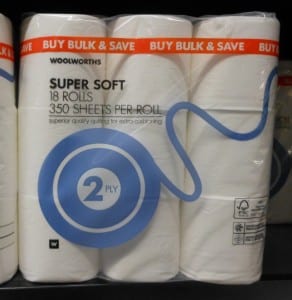 US DOLLAR UPSHOT FOR RETAIL BUSINESS IN ZIMBABWE
Since 12 April, 2009, the US dollar became the official currency of Zimbabwe. It ended the hyperinflation that made the Reserve Bank of Zimbabwe print the 100-trillion dollar bill. This banknote today can be purchased on the streets of Harare, the country's capital, for a few US dollars as a collectors' item. The swift stability which followed US dollarisation helped to bring back consumer goods onto empty supermarket shelves. In 2007, a pack of four 1-ply Softex toilet rolls manufactured locally by a subsidiary of the Art Corporation (Art is the owner of Kadoma Paper Mills – the only paper mill in Zimbabwe), could be bought for $400,000 Zimbabwean dollars. The price for similar imports from South Africa could go over $900,000. When the currency crashed the price of the same package climbed to 300-billion dollars. Currently a pack of four toilet rolls sells for $1.21 by local food retailer TM.
There are 50 TM supermarkets across Zimbabwe — in which South African retailer Pick n Pay has a 49% stake — going through continuing and planned refurbishing that will help the chain generate more revenue and profits and also retain its leading position in the country.
Retail business has become profitable again in Zimbabwe following the switch to the US currency system making it possible for local businessmen to make inroads into a sector previously influenced by international investors. However, Zimbabwe is still one of the poorest countries in the world with $500 GDP per capita, and local supermarkets have been struggling with the lack of ability by customers to use their low income for something outside of basic staples.
Despite economic hardship, there is growing competition in Zimbabwe's food retail space, with the established franchise operators Spar and OK Zimbabwe facing newcomers Shoppa Stoppa, Food World and Afro Foods. Zimbabwe's fastest-growing supermarket chain Shoppa Stoppa runs 15 supermarkets recently investing $3.5 million in outlets mostly on major highways.
"Despite economic hardship, there is growing competition in Zimbabwe's food retail space."
Currently, the assortment of 2-ply bath and facial tissue by Kimberly-Clark and Nampak, have significant presence in the regional Zimbabwean supermarkets as well as similar 2 and 1-ply products from domestic producers Softex and Celeste. There is no trusted data about the share of private label sales in the country but the locally-made private labels are present in chain supermarkets and feature price promotions and poor graphic quality on packages. Kitchen towels can be spotted  only in the capital city, Harare.
Zimbabwe's economic problems reduced purchasing power and brought to existence a number of small local tissue converters with minimum operating cost like Vanell Trading competing with private labels on supermarket shelves and prevailing in small independent groceries. These tissue products mostly converted locally are easy to pick out on the store shelf for inferior packaging and bizarre instructions.
CHINA'S CONTROVERSIAL PATH INTO THE AFRICAN ECONOMY
Chinese commitment to the African economy has grown even more ambitious. Previously satisfied with the niche limitations of low-level retail operations, the Chinese are now involved in major mineral mining and construction projects across the continent. In South Africa, they offer to automate gold mine operations around Johannesburg. The gold mines in this area were closed during the last decade because of unsafe labour conditions, so receiving assistance from Chinese mine experts whose own country has the highest mine accidents per capita rate in the world represents quite an enigma. In Zimbabwe, the Chinese are building hotels, shopping malls, hospitals and a military academy in addition to operating domestic diamond fields. Quite often this activity is associated with numerous protests by locals about poor pay, bad working conditions and assaults by managers.
The paper industry attracts less Chinese attention in manufacturing. However, the growing exports of various paper grades, including coated papers, paperboard and tissue, make major paper producers like Johannesburg-based Sappi complain about the inflow of cheap products from China hurting its cash flow and earnings. Last February Sappi submitted an anti-dumping application to the International Trade Administration Commission stating uncompetitive behavior by the Asian giant.
According to the Herald, Zimbabwe's largest newspaper, both local tissue product manufacturers Celeste and Softex suffer from "imitation products" – poorly printed and packaged toilet rolls, produced by small Chinese shops buying equipment and Jumbo rolls from the mainland.
Retail by no means is given up to the major industrial projects. As commuters cross metropolitan Johannesburg by the highway from Pretoria to the south, they can see a Chinese retail centre the size of a small city filled with enormous warehouses proudly displaying the Red Flag.