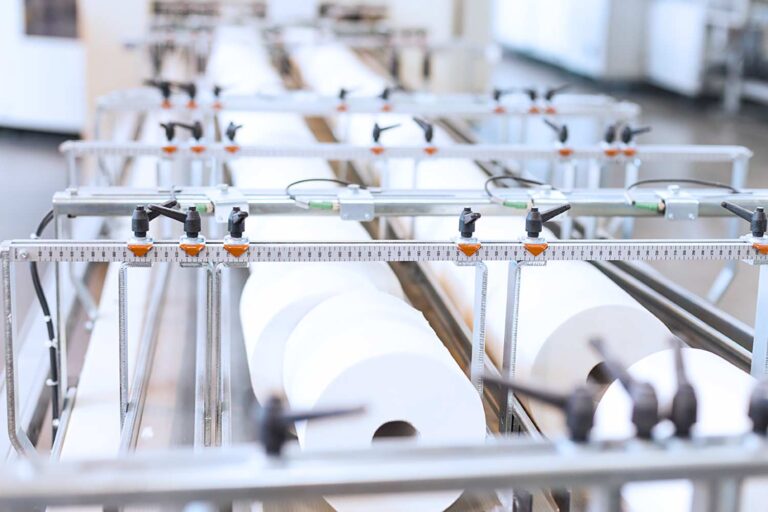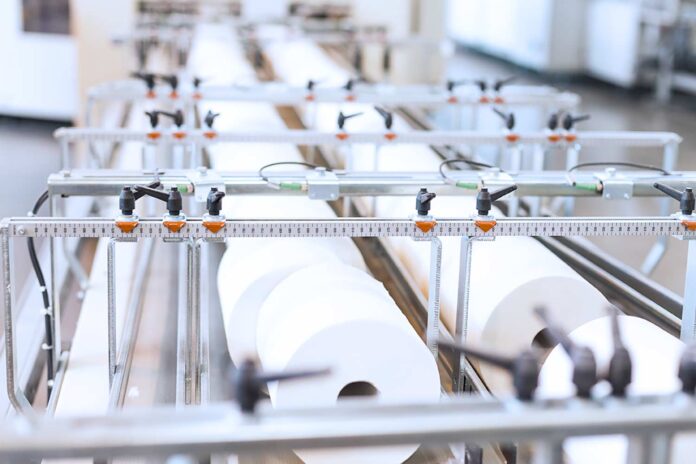 With roughly half the per capita consumption rate of Germany and France, the Transylvania, Romania-based company's extensive investment programme is targeting home growth, as well as international expansion where it is already present in 18 countries. General Manager Gabriel Stanciu talks to TWM Senior Editor Helen Morris.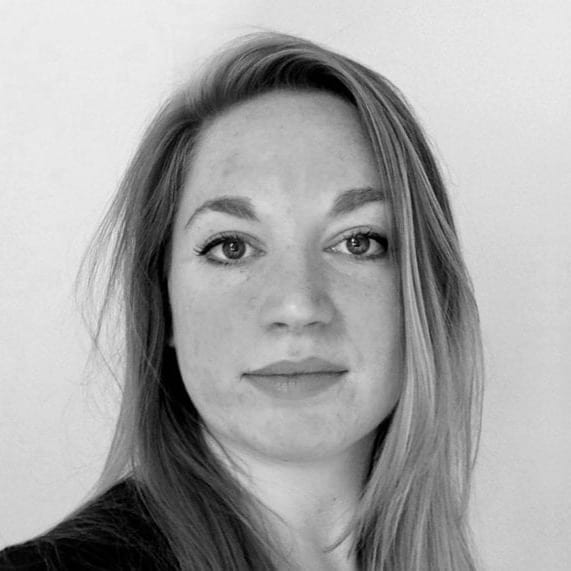 "Our business strategy is twofold," Pehart Group General Manager Gabriel Stanciu explains from his tissue plant in Sebeș, southern Transylvania, Romania. "To increase our production capacity in the local market by strengthening the position of our brands in large chain stores by continuously increasing the quality of our products, and to expand our presence in external markets by expanding into new countries."
This is no mean feat in the current climate but in 2022 alone the business has done just that. Plans to continue investing in its development in the local market have been announced along with machinery investments, green energy, all of which has strengthening its presence across the wider European tissue industry: "We have invested in technologies that increase the quality of our products at a premium level and are also environmentally-friendly," he says. "It's been key for us, and we have seen Pehart grow beautifully from an entrepreneurial business into a solid company that is continuously evolving and looking for new opportunities."
Stanciu does not intend to stop there; there are impressive plans to diversify the current product portfolio and to invest in further production lines and storage capacity. "We want to continue to invest in the most modern technology," he says. "Although, as never before, this year we did review some budgets in the challenging context of inflation and energy crisis. However, within the Southeast Europe region we are looking at international expansion for our brands and we are also considering opportunities to develop new products and strengthen new markets. Throughout all of this, one of our main goals continues to be energy efficiency, including the search for feasible solutions for the introduction of green energy."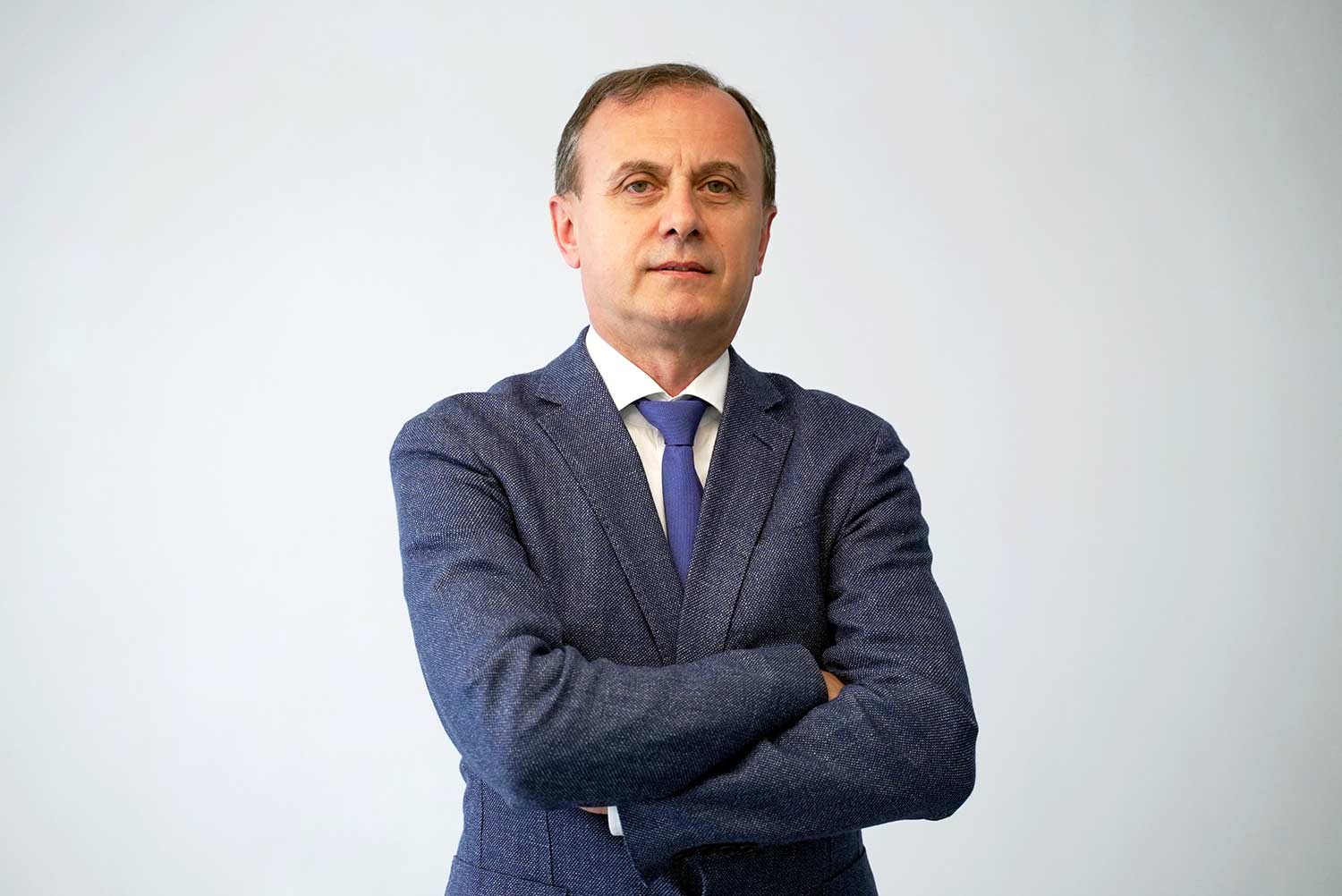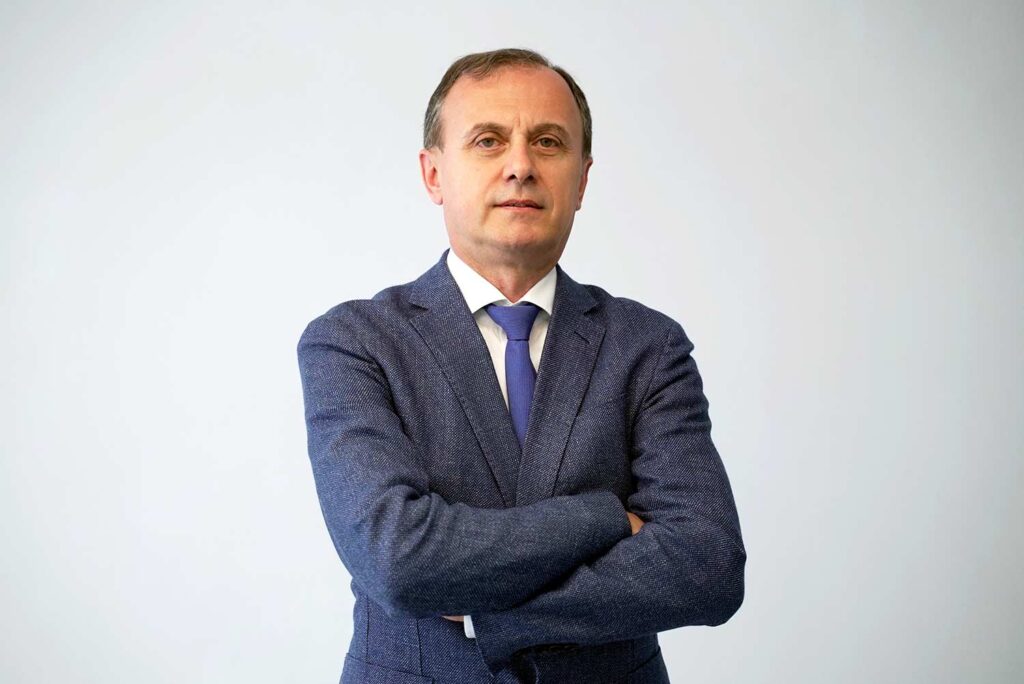 Pehart Group is currently one of the largest paper producers in Southeast Europe and is present with its household and industrial products in 18 central, eastern, and southern European countries: Poland, Czech Republic, Slovakia, Hungary, Croatia, Slovenia, Serbia, Bosnia and Herzegovina, Montenegro, Bulgaria, Macedonia, Ukraine, Greece, Cyprus, Israel, the Republic of Moldova and Germany. It operates from two factories, the Sebeș plant and also a site in Dej, Cluj County, producing a total of 100,000tpy of tissue paper and a finished products processing capacity of over 75,000 tonnes.
Some 70% of the entire quantity of household and industrial products are sold in Romania and its brands include Pufina, Alint and Altessa. Pufina, Stanciu says, is the second brand of household paper in Romania, and in March 2022 recorded an increase in value in the household paper market compared to the previous year of 16% (according to Nielsen Retail Audit). It also ensures the production for a large part of the own-brand products of retail chains, selling private label products, jumbo rolls and large paper rolls for industrial customers and its own consumption.
Over the past six years investments have totalled €36.2m and modernised its two facilities. Most recently in 2021 it started-up a Körber Group-supplied Constellation line in Sebeș, a €10m investment that aims to increase the company's presence in Romania and abroad. "The new production line uses innovative, advanced, and environmentally-friendly technologies that optimise operational efficiency," he says. "The glue used to bond the paper can be replaced with water by the revolutionary and 100% eco-friendly Aquabond technology. Moreover, the line uses an innovative embossing system with heated cylinders, which gives the paper roll volume and firmness. This means that the finished product is finer and more resistant."
In April 2022, the business launched a new line of premium two- and three-layer facial napkins for its Pufina and Alint brands as well as for private labels products, an investment worth €2m. "The napkins are premium quality and produced on a fully automated line, from the first to the last production process. The packaging comes in different sizes and shapes, are recyclable and adapt perfectly to the most varied requirements of customers."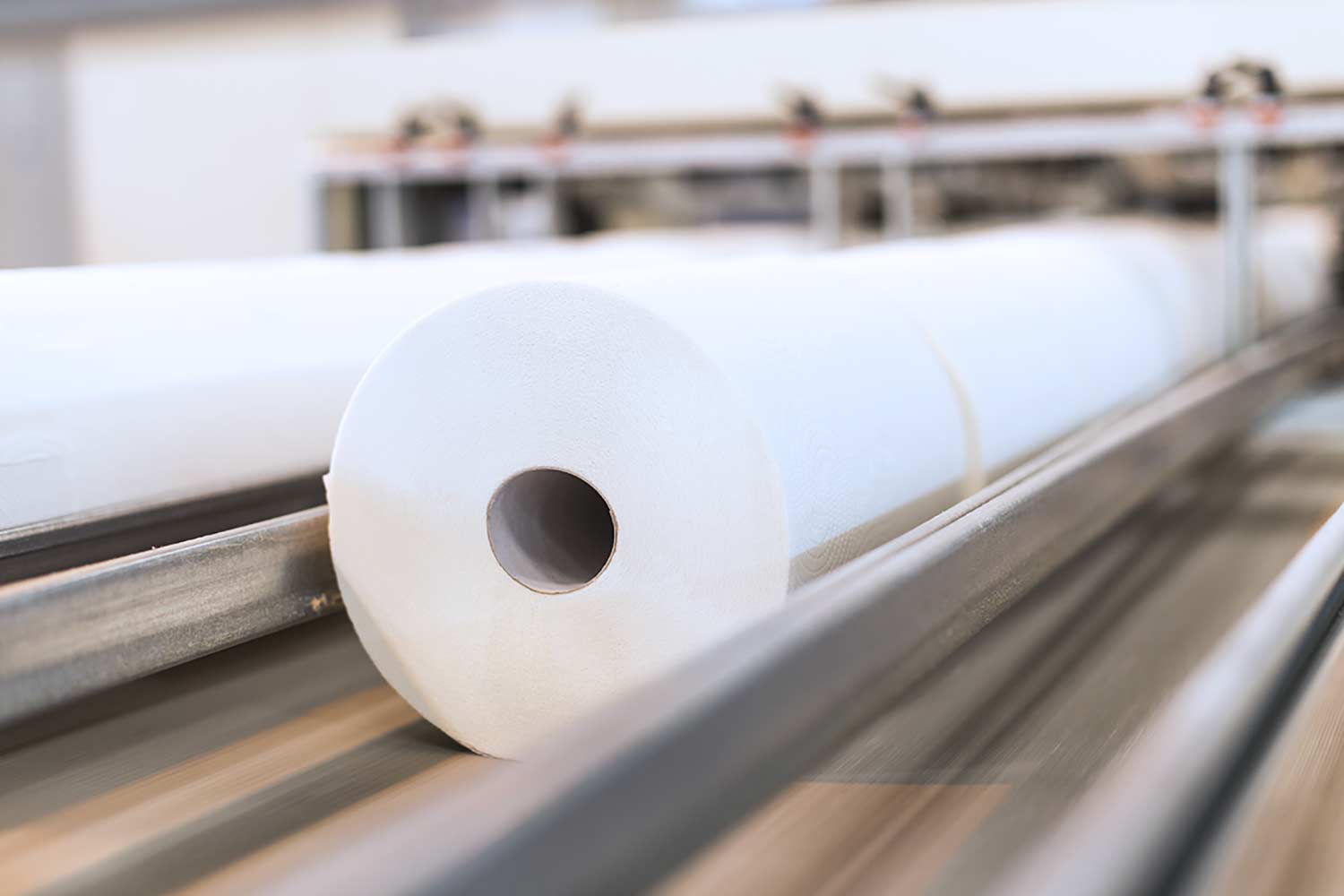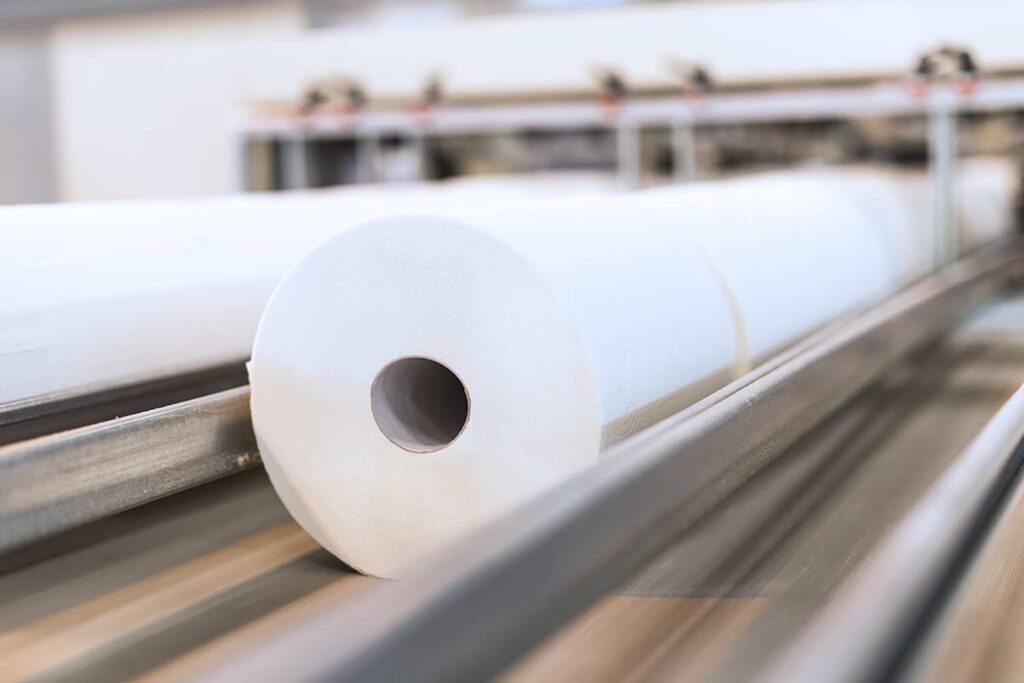 Pehart is also already exporting jumbo rolls and finished products and Stanciu adds he wants to increase the company's presence in neighbouring countries, investing in developing its Pufina brand across the borders.
As one of the largest providers of private label products for home consumption in Romania, the business is continuously working "with most of the large retail chains present in Romania", producing toilet paper and kitchen towel products.
It doesn't directly work in the AfH "for now," he adds. "Only through our retail partners, so Covid-19 has had little impact for us here in this sector. However, in the tissue private label market we are seeing a lot of growth year by year, but still not with such a rapid rhythm as we expected years ago. We have noticed an increase in quality for some of the private label products and a higher variety of products offers in this sector. Romanian consumers are definitely looking to buy good quality products which they know and trust, such as branded products."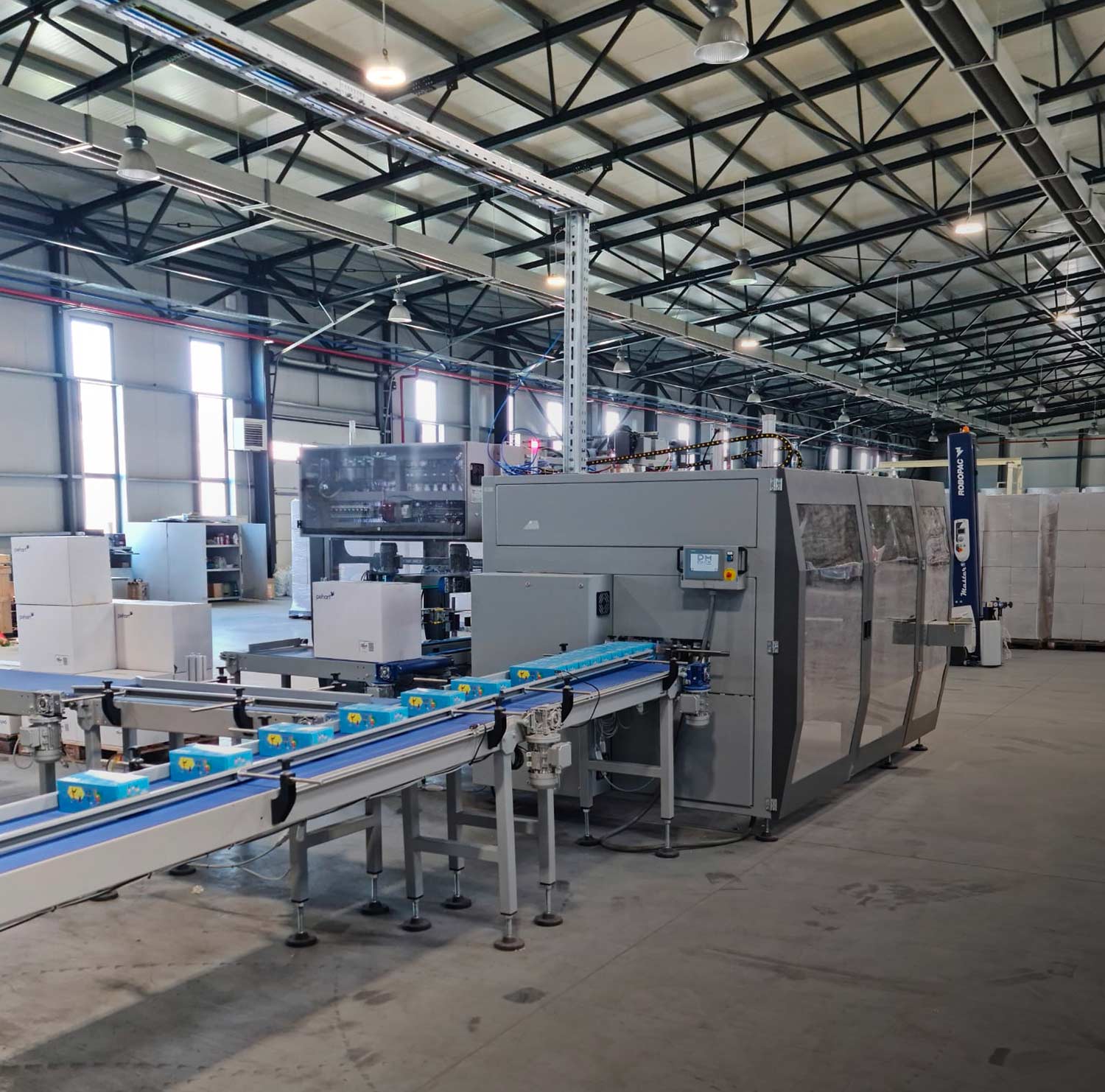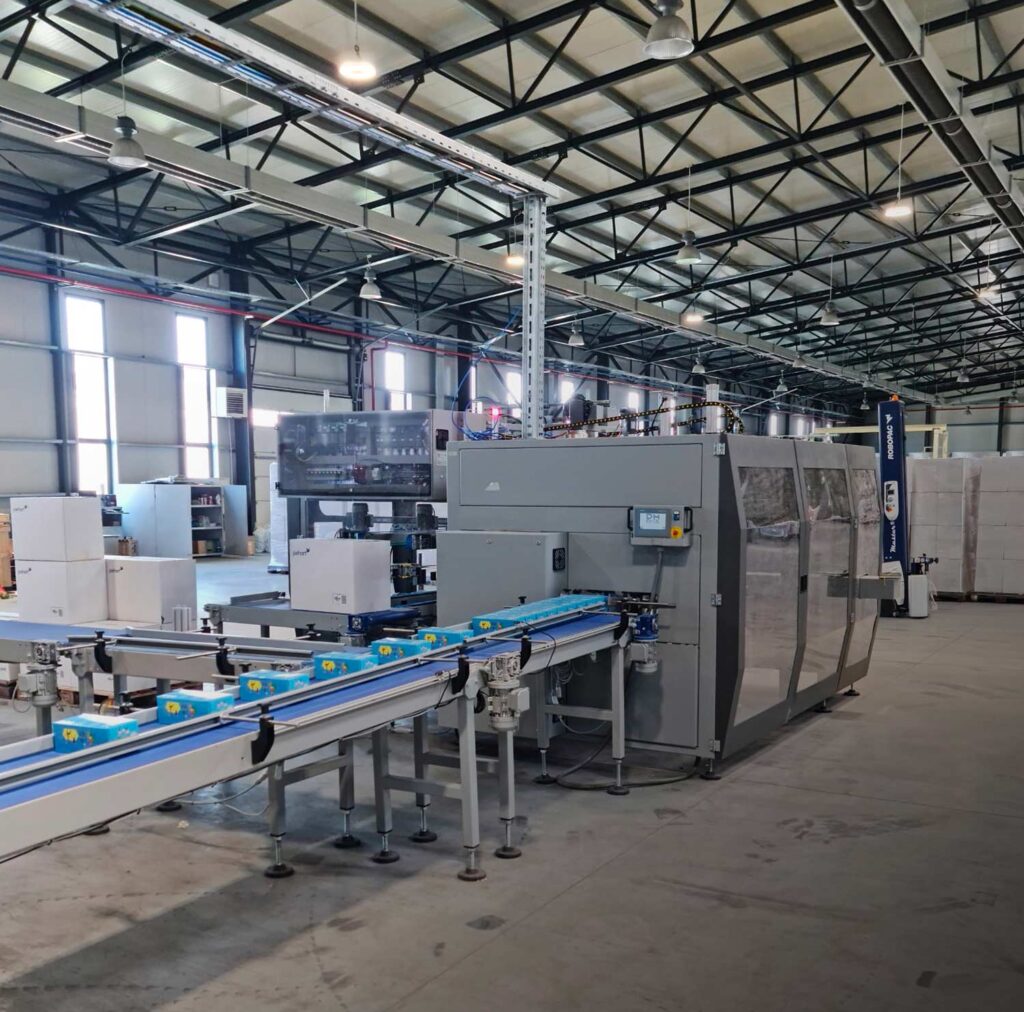 However, he believes private label products will continue to grow in popularity in the Romanian market, and in response to that the company will continue to diversify its product portfolio: "There is still a place for trusted, good quality brands and private label products in the Romanian market if the products offer a good ratio of price and quality."
The Romanian market is "clearly growing in both volume and value", and while the tissue market doesn't generally undergo too many transformations as it is "a common good," as prices have risen the quality of the products that customers are looking for has also increased: "About 90% of the market is made up of toilet paper and kitchen towels and we see that the napkin and handkerchiefs segments have fallen in the pandemic. We expect the market to continue to grow from now on, because there is still a big difference in consumption between Romania and other countries. Referring to consumption per capita and Romania is almost half compared to countries such as Germany or France."
For the immediate future the business will continue to focus on its key strategies. "We are the largest producer of paper products for household and industrial use in Romania and also the largest producer of industrial paper rolls in Southeast Europe. Our focus will remain here, as well as the continuous adoption of sustainability as one of our core values, ​​and not just as a global trend."
He adds that the business has taken on a complex set of environmental, social, and governance (ESG) goals that have become part of the company's development strategy: "Environmental protection is manifested by the sustainable development of activities and processes and a responsible procurement policy. We care for natural resources and focus on the most efficient use of resources, even renewable ones."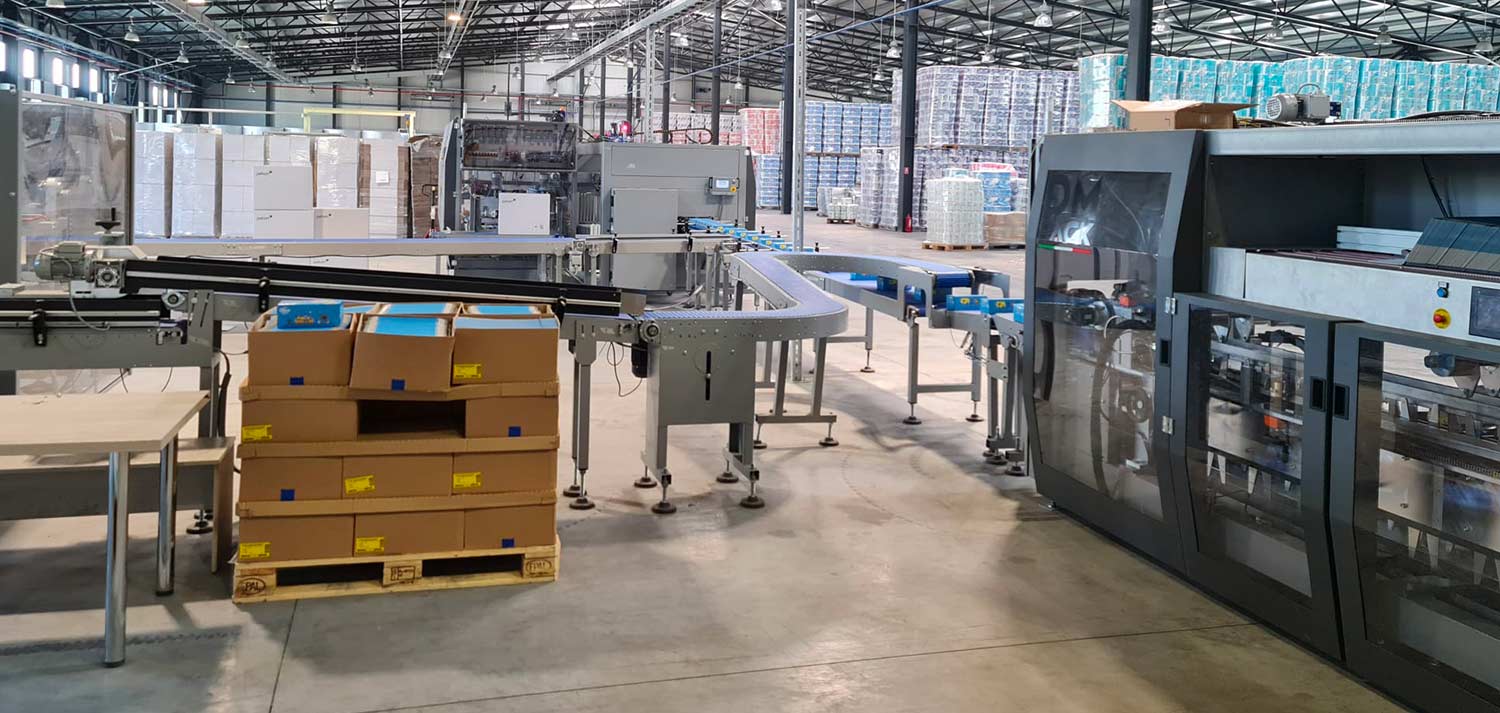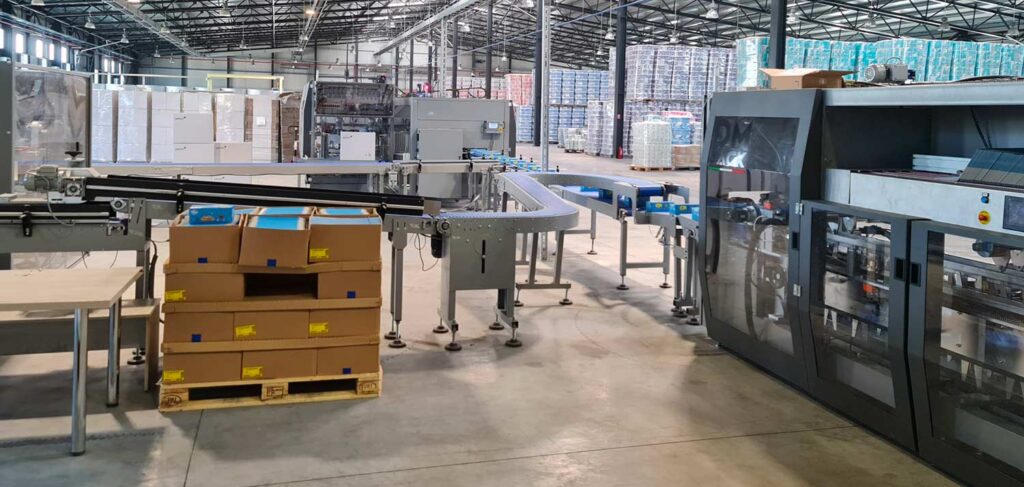 New ways will also be road-tested: packaging made of a combination of paper and bioplastic, or replacing the adhesive with water in the process of gluing paper are two examples Stanciu mentions. "In addition to the classic ways, we are also using them on the new production line in Sebeș. Achieving a balance between increasing productivity and lowering our carbon footprint is another measure in line with our care for the environment. Pehart produces tissue paper and finished paper products only from a fibrous mixture of cellulose from softwoods, hardwoods and eucalyptus without any addition of recycled material or mechanical fibres. The packaging is made of low-density polyethylene, recyclable plastic, and the support tube is made of recyclable and biodegradable cardboard. The new products from the Pufina Natura range further prove our concern for the environment, through their compostable and biodegradable packaging."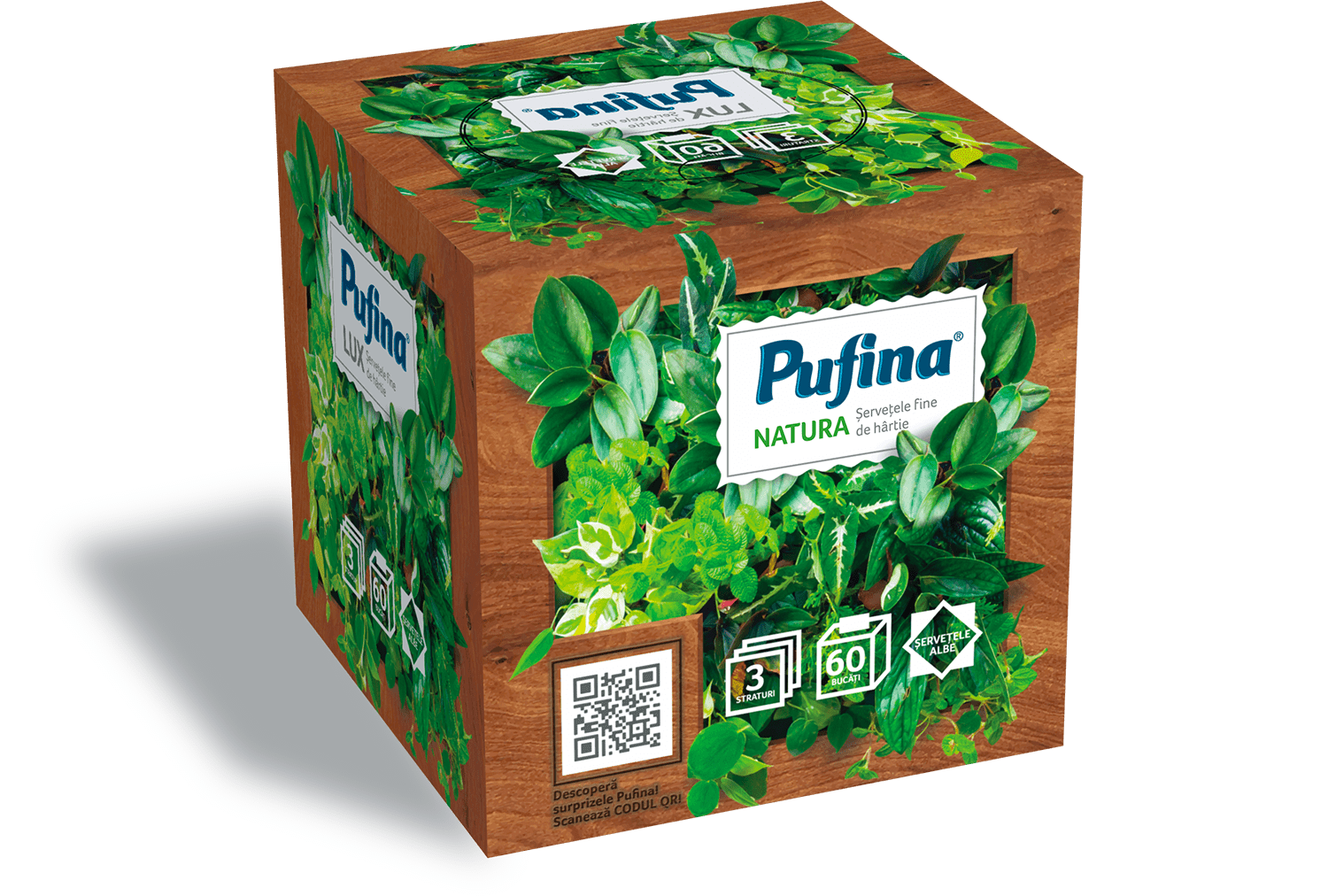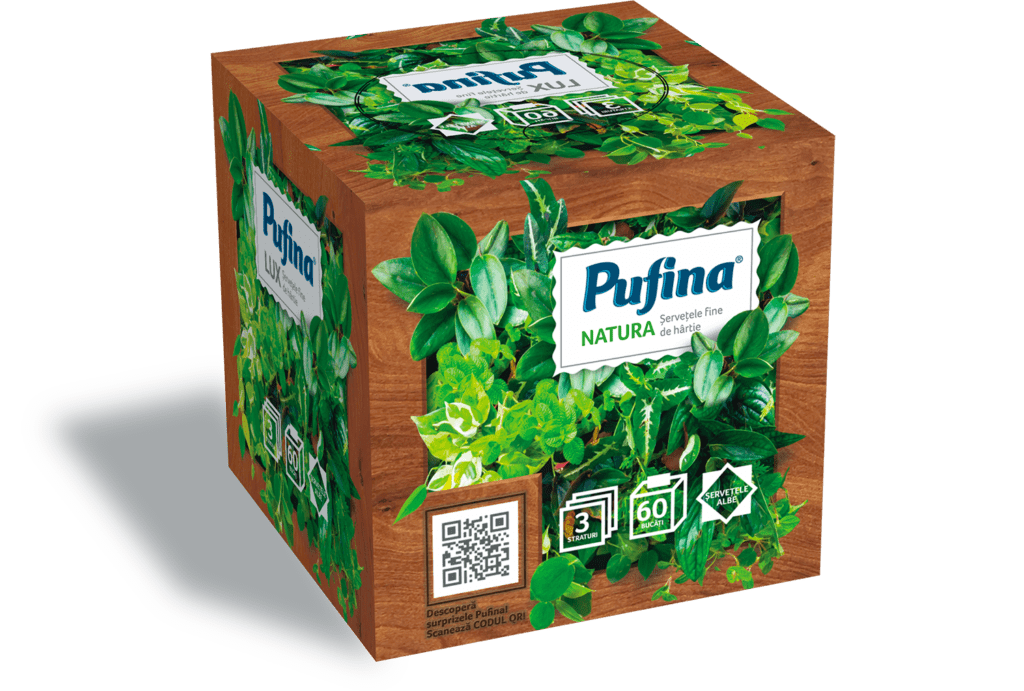 To reduce CO2 emissions, Pehart Group has also carried out a pre-feasibility study for the installation of a photovoltaic park and the production of green hydrogen by electrolysis. "We want to create facilities for storing the green hydrogen produced to be used as fuel in a cogeneration plant mixed with natural gas," he adds.
The challenges of operating through the pandemic have also resulted in some positives for the business. "We had to rethink the way the work is carried out so that we can be sure that a coherent flow of production can be maintained, while ensuring distance and compliance with other safety rules," he says. "The Covid-19 pandemic presented us with various challenges at the company level and, at least at the beginning, we had to find solutions to several types of problems.
"Employee safety was our number one priority. Specialists in the paper industry are hard to find and we generally train them, so the health of our staff is a very valuable resource."
Another challenge in the first months after the pandemic began were the "extremely high market demand", which he says was "an artificial necessity, caused more by panic". "What it taught us was that it was necessary to reorganise production and logistics to cover the high consumption of that period. Our factories in Sebeș and Dej have worked at full capacity to meet market requirements."
And for the future growth of tissue in the region? "During these turbulent times in our region it is difficult to make accurate predictions. However, we are selling high necessity products, so we do predict an increase in volume for both toilet paper and mostly for the kitchen towels in the region. We have also seen an increase, especially on the towel market, which developed during the last few years and an increase of higher quality toilet paper (the market moved from 1,2 layers toilet paper towards higher quality 3 and even 4 layers paper)."
"And we remain focussed on our strategy. We aim at covering large parts of the paper market in Romania and the region and we will continue to constantly invest in sustainable technologies that generate premium quality products. Our paper machines never stop, so production works non-stop.
"We are close to full capacity, but we estimate that we will reach the maximum by the end of this year. We've been investing heavily in paper processing capabilities lately and it is paying off. Currently, we estimate that about 40% of all paper sold on the shelf in Romania is produced by Pehart Group – we won't stop there."